Samsung Galaxy Note 9 first impressions: Closer look at Samsung's new flagship phone
Samsung Galaxy Note 9 with a smarter stylus, improved performance and a 4,000mAh battery is set to launch in India on August 22. Here's your first look at the best that Samsung has to offer.
20 Aug 2018, 10:03 AM IST
in news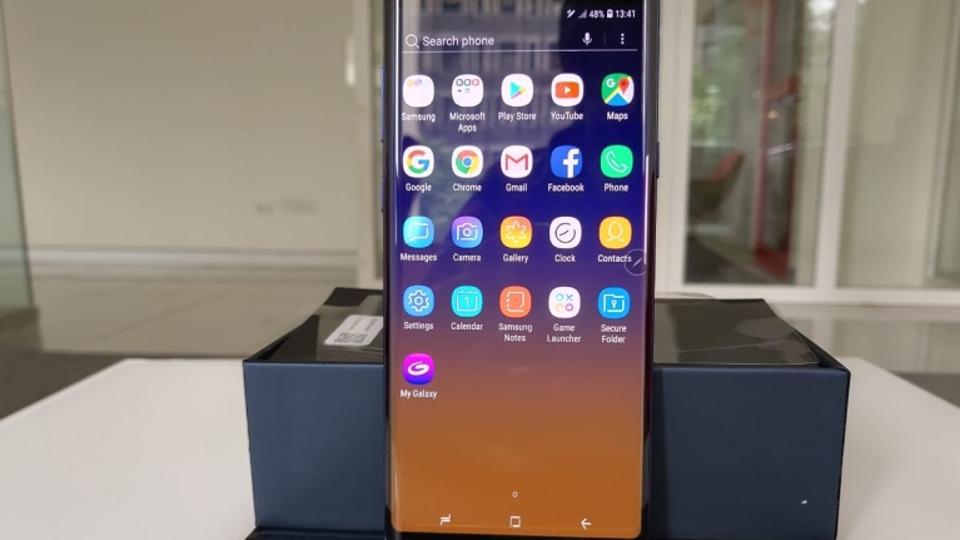 OnePlus may have stolen Samsung's thunder in India's premium smartphone segment, but that has not stopped the Korean giant from delivering excellent phones like the Galaxy Note 8 and Galaxy S9 Plus. Since the Note 8, plenty of 'affordable' flagship phones like OnePlus 6, Honor 10 and Vivo Nex have come — giving users more options in terms of hardware, design and features. So, what are the prospects of the new Samsung Galaxy Note 9?
With a price tag starting at ₹67,900, Samsung Galaxy Note 9 will be launched in India on August 22. The new Note 9 may resemble last year's Note 8 but make no mistake about the significant under-the-hood upgrades. For instance, the new Samsung Galaxy Note 9 has been optimised for longer gaming sessions and comes with carbon-water cooling. The phone is among an elite list of devices to support the viral Fortnite mobile game.
During our time spent with the new Note 9, we played graphic-intensive games like Real Racing 3. As expected, it performed very well. Even pushing the phone to the very extreme by indulging in short bursts of gaming while shuffling between apps and carrying out multiple downloads in the background failed to make the Galaxy Note 9 stutter. There was a bit of heating, but that's quite normal when phones are put through such strain. We also played casual games like Subway Surfer on the Galaxy Note 9.
Samsung Galaxy Note 9 is powered by the Exynos 9810 processor and has 6 GB of RAM. Samsung promises a 55% faster CPU and 23% faster GPU for enhanced performance. There's also an 8GB RAM variant with 512GB storage. We were using the base model. The good thing about Samsung's new phone is that even the base model has 128GB built-in storage along with support for expandable storage up to 512GB. The company has also retained the dual-SIM support (a hybrid slot which means either you can use one SIM and one microSD slot or two SIMs). Surprisingly, dual-SIM or even a hybrid SIM slot has remained a rarity in premium phones here.
One of its biggest features is the 4,000mAh battery, the largest on any flagship Samsung Galaxy smartphone ever. It's not the large size of the battery that we want to point out here but Samsung's prowess to fit a larger battery on the new Note phone without significantly altering the overall form factor. With a 6.4-inch display, Samsung's new Galaxy Note 9 is marginally bigger than Note 8's 6.3-inch. As said earlier, the overall look and feel has remained same. And that's not a negative. It feels premium from the very moment you hold it. It's light and comfortable to use with buttons like volume and power button well within reach.
The Super AMOLED Quad HD+ display (2960 x 1440 pixels resolution) is nearly bezel-less and doesn't resort to adding a notch. Just like last year's Note 8, the new Samsung phone offers vivid colours that make it bright and colourful. You'll have to manually upgrade to the maximum display settings as it is set to full HD+ resolution. Unless you're watching a lot of high-resolution content, it would be advisable to retain the default display settings in order to save battery. Legibility in indoor conditions is satisfactory, in keeping with your expectations from a premium smartphone.
In terms of design, a noticeable change is on the back panel -- where the fingerprint sensor is located below the camera module instead of sitting next to the camera sensors as on Samsung Galaxy Note 8.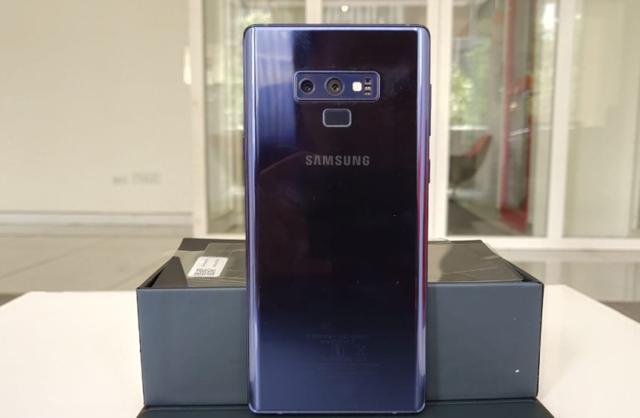 It may be recalled that Samsung was criticised for its strange choice of fingerprint sensor location, given how the camera lenses kept getting smudged. After the backlash, Samsung changed the location of the fingerprint sensors on the flagship and premium phones that followed.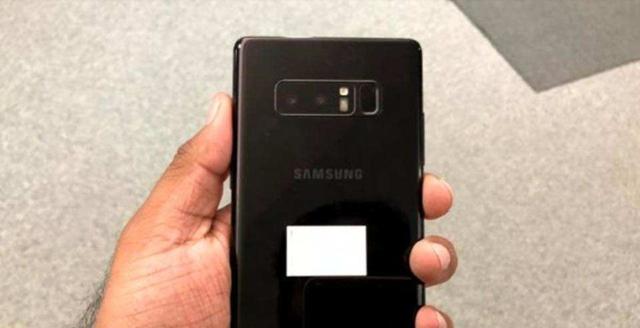 Any mention of a Samsung Galaxy Note phone will be incomplete without the S Pen. Samsung Galaxy Note 9 is among a handful of phones in the world to come with a stylus. The revamped S Pen now comes in bright yellow (with select models). Apart from cosmetic changes, the S Pen has a finer 0.7mm tip and 4,096 pressure levels for varying strokes on the phone.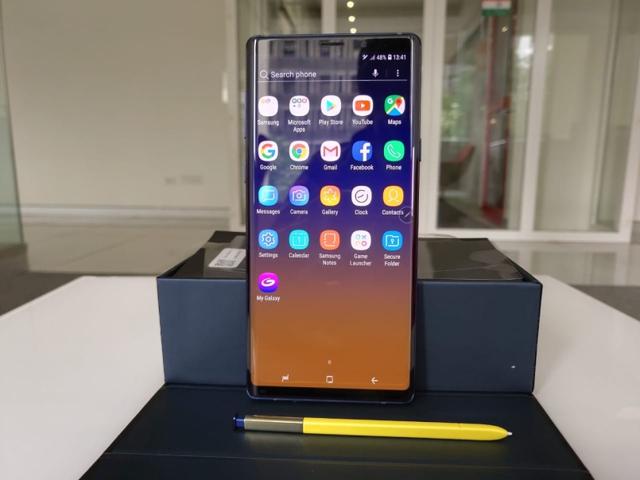 I have loved using the S Pen in the past, and the brief experience with the new stylus has been a lot of fun. From basic doodling on the screens to taking screenshots, S Pen can be of a lot of use once you get the hang of it. With Bluetooth support, S Pen now acts like a remote control for the phone. For now, you can use the button on the S Pen to take selfies or click photos from the rear camera. We tried it out and it works pretty smoothly. Going forward, Samsung is expected to add a lot more functionalities to the stylus.
Summing up, Samsung Galaxy Note 9 looks like a promising phone that doesn't cut corners to give the premium experience. We are yet to explore the smartphone in detail, where we will be testing its real life performance, run synthetic benchmarks and, of course, the camera. Until then, stay tuned for our detailed review of Samsung Galaxy Note 9.