The future is collaborative: A Digital Adoption Platform is essential to the new way of working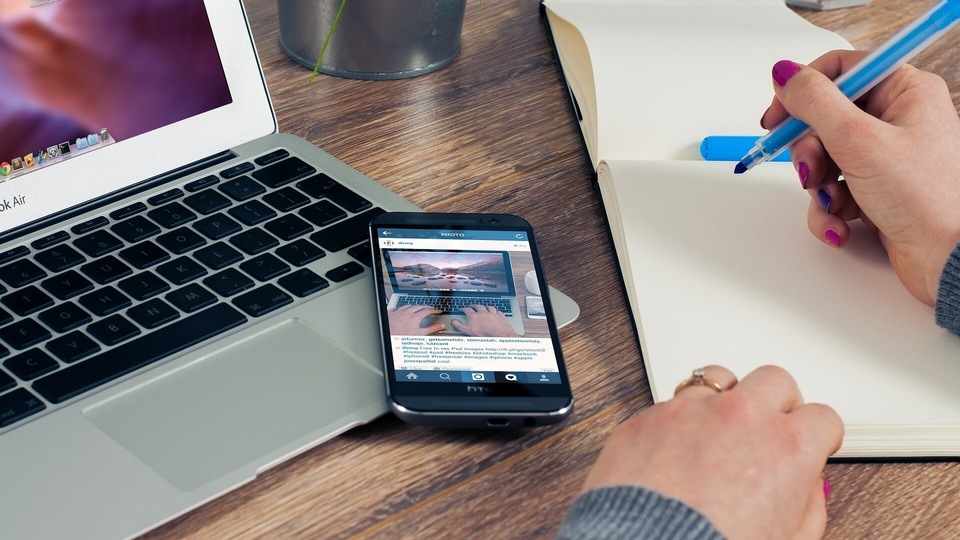 In the past, most companies have relied on traditional training such as classroom sessions for video series. But unfortunately, classroom training is not sufficient anymore for complete Digital Adoption.
Disrupted by the uncertainties brought by the Covid-19 pandemic, a majority of businesses have switched from working in a traditional physical office to working from home. People and businesses are increasingly relying on technology to communicate and function. Since so many changes have been introduced in the way people work, businesses need to adapt to the changing work environment in order to ensure that employees continue to perform at their maximum potential.
Corporate leaders know that digital disruption begins with the various technologies and software applications that are firmly embedded in a company's DNA, such as large-scale HCM, CRM, and ERP transformation projects. Companies are shifting away from the digital transformations that resonated with the previous technological era. They are instead devising digital reinvention plans and revamping their IT ecosystems in order to not only manage digital disruption, but also to fully realise the potential of advancing digital technology.
In today's remote workforce model, a typical enterprise has more than 900 apps including over 300+ cloud apps, and a typical employee in such an enterprise is exposed to over 15 apps. A 2020 report from Everest Group shows that 73% of organisations fail to realise sustained returns from their digital investments due to a lack of user adoption. Digital Adoption Platform (DAP) accelerates user adoption by elevating user experience across enterprise applications, providing learning in the flow of work that assists users in real-time, enhancing employee productivity through interactive walkthroughs. It also helps reduce support overhead by providing contextual and personalised support.
Increased role of DAP in elevating employee experiences
In the past, most companies have relied on traditional training such as classroom sessions for video series. But unfortunately, classroom training is not sufficient anymore for complete Digital Adoption. Creating digital training courses is effective, but it is time-consuming and exhausting. To combat the forgetting curve and increase the pace of Digital Adoption in an organisation, any form of training can be supplemented with Digital Adoption Platforms.
Digital adoption platforms offer a range of benefits which make it a key aspect of competitive advantage for enterprises today.
Improve user experience – Easy guidance for complex software platforms which simplifies user experience and improves motivation.
Automate and accelerate onboarding/training programs – In-app guidance delivers information automatically, right at the moment of need due to which users can learn to use software faster.
Reduce technical support costs – Decrease in technical support calls can help users become more productive and self-reliant.
Enhance employee productivity – Employee skill levels are boosted, leading to a rise in overall productivity levels.
Importance of DAP in the new ways of working
Remotely, every organisation faces hurdles in onboarding new employees and ensuring that existing employees are up to speed on the technologies available to them. DAP assists businesses to achieve smooth digital transformation by training employees on how to use software programs that are new to the company or that employees aren't already using to their full potential. It enables learning and development teams to generate digital walkthroughs and in-app instructions that show users how to use the software while they are logged in and accomplishing tasks.
DAPs simplify the whole software experience lifecycle, from onboarding to training, ongoing support, and change management, by breaking down even the most complicated processes and workflows into intuitive and easily executable steps. While the average enterprise firm uses over 300 applications, many of them aren't being used to their full potential, implying that digital adoption is crucial to the changing working landscape. DAP will become increasingly common in today's fast-changing environment. Whether an employee/user is in a remote location or within the physical workspace, they could be guided in a seamless fashion using DAP solutions.
DAPs will drive digital transformation success for enterprises
Digital transformation means investing in digital technologies to transform your business model, the way you interact with customers, as well as internal processes. As the industry needs to evolve, digital transformation enables businesses to keep pace with changing demands and stay relevant. 93% of executives in one McKinsey survey said digital transformation is key to achieving a business' strategic objectives.
It is clear that now more than ever, enterprises must provide the right set of tools to employees in order for them to use enterprise applications, build a true modern Digital Workplace, and realise the maximum value of the technology investment. DAP helps businesses drive digital adoption and makes sure that the users while using an application in real-time, receive help, and bite-sized training content when and where they need it.
Way ahead for Digital Adoption Platforms
As the technology landscape in 2021 continues to evolve, DAPs should be considered as a critical component by leaders that can make or break a digital transformation journey. The time, money, and effort spent deploying new digital tools may be for naught if end users do not accept and utilise the solutions to make their work easier.
This article has been written by Khadim Batti, CEO & Co-Founder, Whatfix