The iconic Nyan Cat is up for auction as a crypto art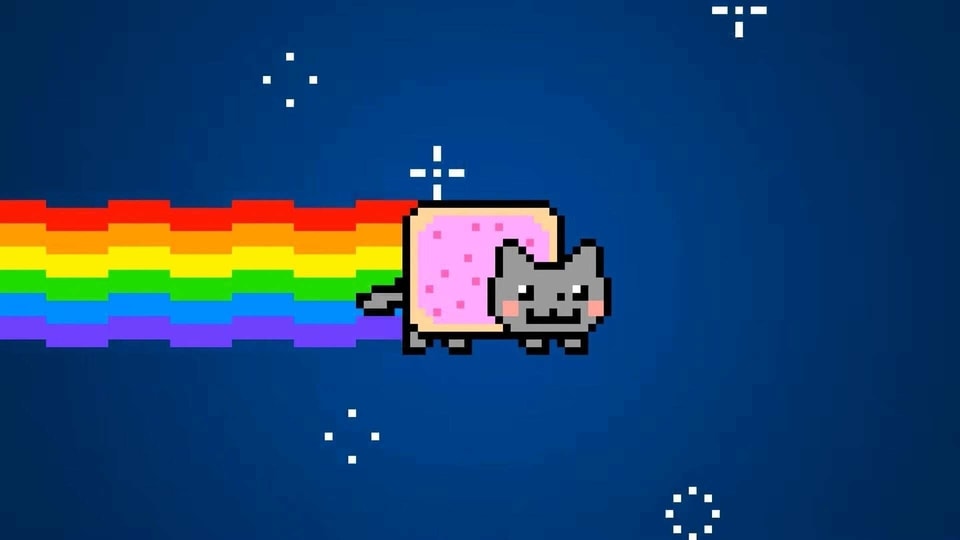 There's only one piece of the Nyan Cat crypto art, and it's being auctioned on the crypto art platform Foundation.
The iconic Nyan Cat animation is turning 10 this year. To celebrate its 10th anniversary, Nyan Cat's creator Chris Torres is putting up a one-of-a-kind Nyan Cat GIF up for auction on the crypto art platform Foundation.
The auction for Nyan Cat is currently underway with 15 hours remaining for bids. The auction has been scheduled to run for 24 hours. At the time of writing, the current bid for the Nyan Cat GIF stands at 13.3333 ETH ($25,500 approx). There's only one piece up for auction so only one buyer will be able to own the iconic Nyan Cat. For those unaware, Nyan Cat is an animated cat with a Pop-Tart torso and a rainbow trail as it flies through space.
The animation was uploaded on April 2, 2011 on YouTube and it soon went viral on the internet. "The design of Nyan Cat was inspired by my cat Marty, who crossed the Rainbow Bridge but lives on in spirit," the description of Nyan Cat says.
Torres adds to the description saying that the owner of this Nyan Cat remastered edition will receive 10 charisma, 10 luck and 15 happiness. This is the original Nyan Cat but with some slight changes. Torres told The Verge that one star would pop in out of nowhere so he removed it from the remastered edition. He added that there are no plans of releasing another original image of Nyan Cat. So there would be only one sole owner of Nyan Cat.