TRAI says no to Facebook's Free Basics, supports net neutrality
India's telecom watchdog, Telecom Regulatory Authority of India (TRAI), has finally put to rest the differential pricing debate as it said on Monday that no company can charge subscribers different prices for access to different type of content
UPDATE: Facebook has finally broken its silence over TRAI's decision and the company said that it was disappointed with the outcome.
"Our goal with Free Basics is to bring more people online with an open, non-exclusive and free platform. While disappointed with the outcome, we will continue our efforts to eliminate barriers and give the unconnected an easier path to the internet and the opportunities it brings."
India's telecom watchdog, Telecom Regulatory Authority of India (TRAI), has finally put to rest the differential pricing debate as it said on Monday that no company can charge subscribers different prices for access to different type of content.
TRAI's ruling is a blow to Airtel Zero and Facebook's Free Basics platform.
In the last few months Facebook had entered into a tussle with TRAI over Free Basics, and in the last few months, Facebook has been trying to garner support for the platform through advertising campaigns and a poll on its platform asking users to save Free Basics.
Read more: TRAI's new paper about data pricing is boring. We made it fun
The regulator, which warned the operators that they cannot enter into any arrangement based on discriminatory pricing, also said that operators will be fined between ₹ 50,000-50 lakh if the ruling is violated.
"No service provider shall enter into any arrangement, agreement or contract, by whatever name called, with any person, natural or legal, that has the effect of discriminatory tarlffs for data services being offered or charged by the service provider for the purpose of evading the prohibition in this regulation," TRAI said in a statement.
Read More: Trai to discuss alternative models to solve differential data pricing
Earlier, HT learnt from TRAI sources that the final guidelines were going to be announced on Monday around 4 PM in the evening. Sources also revealed that the committee, which was looking into the issue, had come to a unanimous decision to stop differential pricing citing that customers should not be constrained from accessing any kind of service or product on the internet.
Differential pricing for data, is exactly what it sounds like — charging customers different prices for access to different websites and services. If mobile operators had their way, you would get a separate bill for using WhatsApp, another one for watching YouTube videos, yet another one for making a Skype call — and pay nothing at all for using Facebook that struck a deal.
TRAI had released a 11-page consultation paper on differential pricing in December seeking industry stakeholders comments about arriving at different alternatives to zero-rated services or services that can have the same effect but would keep the internet free and neutral.
Read more: PHD CCI to debate Net Neutrality and Free basics
Later, the watchdog held an open house discussion on differential pricing at the PHD Chamber of Commerce in New Delhi after stakeholders and individuals had submitted their comments about differential pricing and its effects on net neutrality. In their comments, the telecom operators and Facebook had sent replies in favour of differential pricing with interests in providing free/subsidised but regulated internet plans (like Airtel Zero or Facebook's Free Basics) to the customers.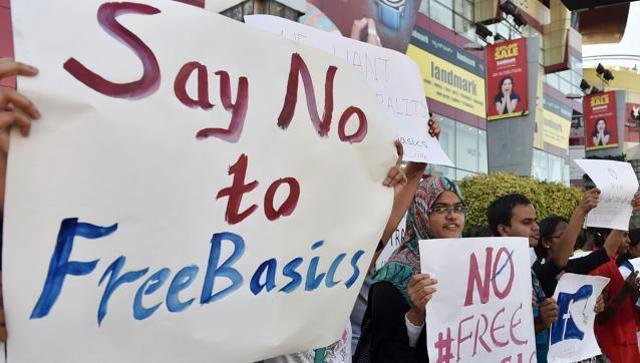 Before the open house discussion, TRAI had asked asked Reliance Communications to put a hold on Free Basics (previously Internet.org) till the time the final guidelines were laid out due to a raging controversy on net neutrality. To which Facebook retaliated by asking its users to send in responses to TRAI, favouring Free Basics.Once all the responses were in, TRAI questioned Facebook's methods which resulted in a series of exchanges made public by TRAI.
Read more: PMO may give free Internet data packs initially like LPG subsidy
As the debate refused to die down, minister of state in the Prime Minister's Office (PMO) Jitendra Singh met telecom minister Ravi Shankar Prasad to discuss the issues related to differential data pricing -- a key factor in Digital India and Make-In-India initiatives. Later, reports hinted that the PMO may soon start providing first time Internet users in the country with some amount of free mobile Internet data like LPG subsidy.
Read the entire ruling here.