Mi QLED TV 75 quick impressions: Xiaomi aims at the premium category
Mi QLED TV 75 is a big, big TV. It looks premium and comes with a QLED panel. Here is what it's like using the TV.
Xiaomi has gradually increased its non-smartphone portfolio in the country. One of the standout categories is smart TVs. The company approached its tried and tested formula – high-end specs plus aggressive pricing – for its TVs, which are available for prices as low as ₹14,999. I have used Xiaomi's mid-tier smart TVs in the past, and believe they are worth considering when you do not have the budget for the expensive sets.
Mi QLED TV 75, however, is a different case. Priced at ₹1,19,999, it is also the most expensive smart TV from the company so far. But if you compare the price with other high-end TVs of this size, Mi QLED TV 75 is much more affordable. Let's quickly take a walkthrough of Xiaomi's new smart TV, experience, and of course, our takeaway.
Design
After having used a bunch of 55-inch smart TVs, a 75-inch TV feels enormous and overwhelming. Installing the TV isn't really difficult. But I will advise you to take professional help, or another person's if you are confident of doing it on your own. I don't like wall mounts, and fortunately, the panel fit my living room table. The company has made some enhancements to the stand design - the two-pronged feet are supported by a plate. The redesigned base ensures the TV does not wobble when placed on a table.
The front also looks slightly different from your regular Mi TVs. The front is dominated by the display with an aluminium finish on the edges. The glass-aluminium design gives a premium look and feel. The back panel houses the necessary connectivity options, including HDMI 2.1 x 3 and USB 2.0 x 2.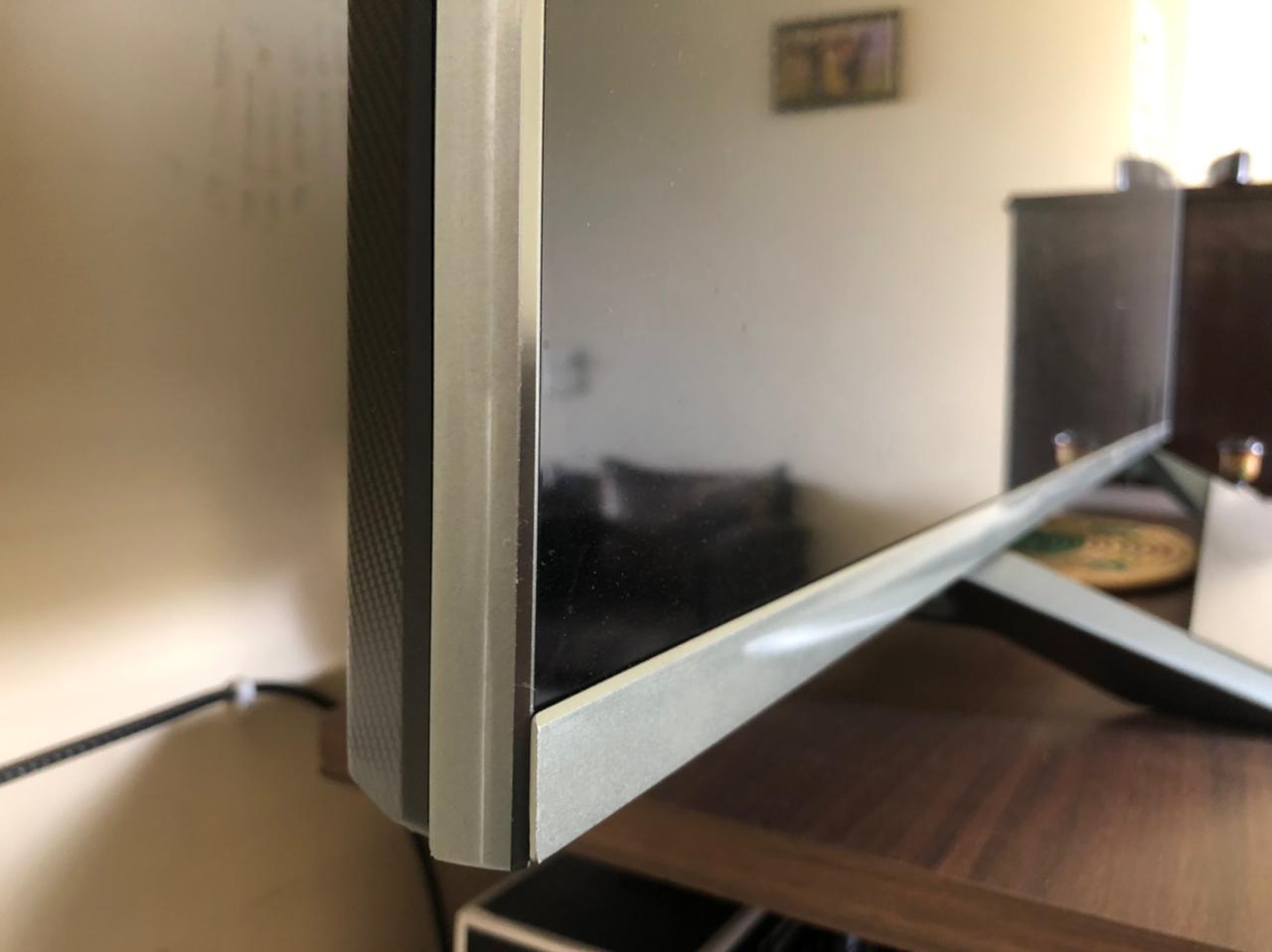 Experience
I have been using the regular 55-inch LED TVs so far, so the Mi QLED TV 75 definitely feels like an upgrade. I did briefly use a QLED TV in the past, but the experience was not that great. The display, however, was not the problem. In the case of Mi QLED TV 75, the TV offers 4K resolution. It also supports HDR 10, HDR 10+ and Dolby Vision. The TV has 192 zones full array local dimming and DCI-P3 95% (typ). During my usage, I did watch a bunch of 4K and other compatible high-res videos on the TV. They are a visual treat. While some content looked really good, others, not so much.
Viewing angles are fine as well. Mostly it was a satisfactory experience. Also, there are a bunch of display personalisation options. So, you can adjust the viewing experience based on your preference. Since it is a big TV, the best viewing experience is when you watch it from a distance, say roughly 9-10 feet.