Jabra Elite 85t review: Earbuds done right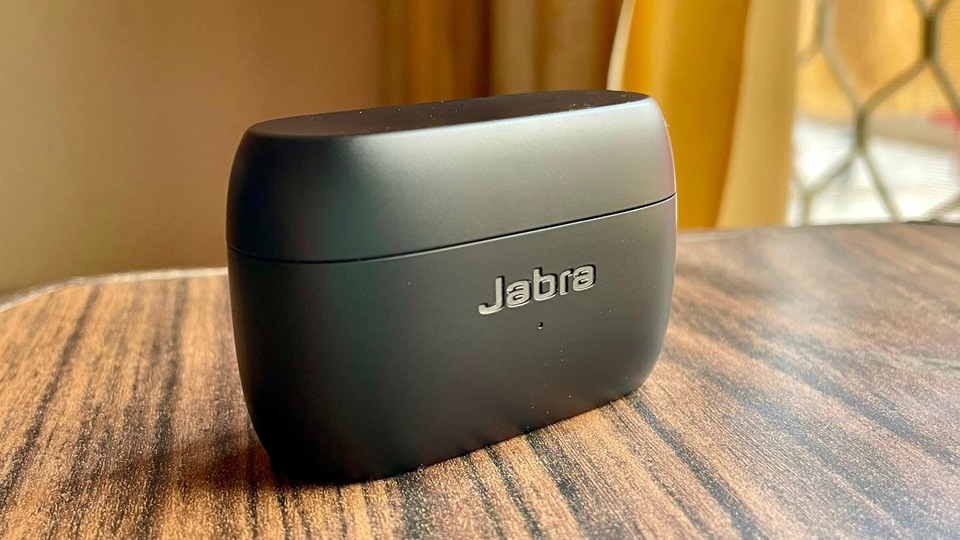 With compact design, decent battery performance and fairly good ANC, has Jabra finally made it to the top of our recommendations list? Find out in the review.
Where there is a successful product, there is always a rival that is giving it a run for its money. And in the case of earbuds, Jabra is proving to be the latter one, specially in the sub- ₹20,000 segment. While we saw the company's Elite 75t giving a tough time to Sony WF-1000XM3 and Momentum True Wireless 2, Jabra now plans to do the same with the successor, Jabra Elite 85t. This has launched in India, priced at ₹18,999, which is right in the area where the Galaxy Buds Pro and 1000XM3 fall. And this time, it has improved with new features and better sound.
At the given price and with new features, the Elite 85t is trying hard to prove it's 'value' in the market. The key feature touted in this is the Active Noise Cancellation (ANC) - something in which Sony currently excels. But has Jabra got it right this time? And how much value does it add to the overall offering? We have been using it since weeks now and here are all your answers.
Design and build
If you have used or have seen Jabra 75t, there's hardly any difference that you will find in its successor. And that's not bad per se. The 85t is right up there with the latest earbuds from rivals with its compact design that fortunately, doesn't protrude out of your ears much. The small size also helps it stay light-weight, and we did feel it as it stayed snug even after intense workout activities. The ergonomic shape is spot on and the reliable click-button mechanism works without any complaints. If you ask us, these are any day better than touch controls since they give you a sense of assurance when you try to control playback or take calls.
As far as the looks go, Jabra has done a fairly good job in giving Elite 85t a pinch of premium-ness along with some careful construction that fits well in a compact design. What's commendable here is how the company has managed to fit a 12mm full-range driver in that size. And a 12mm driver is pretty big if you talk about in-ear earbuds. Adding to the good news is that Elite 85t comes with eartips for different ear sizes.
You get Elite 85t with an IPX4 rating, which is the same that you get in Bose QuietComfort earbuds and even the Sennheiser Momentum Wireless 2. But the world is reaching IP55 (Sony WF-SP800N) and IPX7 (Samsung Galaxy Buds Pro), so we can only hope the water and dust resistance levels increase in future.
Also read: Carl Pei's Nothing announces Concept 1, it's first TWS earbuds; arrives this summer
The case, fortunately, stays almost the same size as the one that comes with Elite 75t. We feel these as one of the most compact cases for earbuds in the given price range. This takes less space, has a USB Type-C port and a charging indicator as well. Unfortunately, you get the buds and the case only in one colour - a Black/Gray combo. Interestingly, the older Elite Active 75t comes in five colour models.
Audio performance and features
Jabra Elite 85t has 'almost' nailed it when it comes to performance and yes, 1000XM3 should be worried. With better isolation, Active Noise Cancellation, 12mm full-range driver (twice the size found in 75t), three microphones on each earbud to control ambient noise and capture voice and other features, the Elite 85t is giving the most value one can get in the given price and good-looking hardware.
We tested a range of audio in this including All Blues by Miles Davis, Space is Only Noise if You Can See by Nicolas Jaar, Flirting with June by Les Gordon and more. For the most part, you get the required punch and fairly good bass performance. There is enough substance and weight at the bottom of the frequency without being overpowering over mids. However, thanks to ANC, the booming bass does get amplified a bit. As for the mids, the Elite 85t gave us no complaints as the vocals were well managed and didn't feel underworked due to deeper bass or instruments. The fine details are there for sure. The higher-end carries the same stance and is crystal clear with instruments. And since you have a larger driver, the soundstage gets wider and gives more depth to the overall music.
That said, there's hardly any distortion and stereo separation is on point. What is worth pointing out here is the high loudness level, something that many players avoid to save a bit of battery life.
Also read: Jabra Evolve2 30 headphones launched in India; Price, variants and specs
As for the features and controls, the 85T has you covered. Controlling audio playback, calls and activating voice assistants are easy. A tap on right lets you play/pause the track. Double-tap on right jumps to the next track while triple-tap plays the previous one. Long pressing it will increase the volume. A single tap on the left cycles between Hear Through and ANC, while a long press decreases the volume. Double and triple taps don't have an assigned function by default, you can program it via the app to launch the voice assistant or anything else. In case of calls, tapping once on any of the earbuds will pick up calls, while double-tapping will hang up.
What's appreciable here are the clickable buttons instead of touch. We're glad Jabra has stuck with these and not touch gestures, which aren't so reassuring.
And since Jabra 85t is aimed for regular use, which means for travellers and not for gamers, there's no special mode for gaming or ultra-low latency. Ideally, it is also not specific to workout sessions but in our testing, it was just fine. The company does claim that it has a dedicated processing chip to handle sound modes and a 6-band equalizer. To be fair, you won't get to see any of this, but it sure makes everything coming out of the earbuds, sound clear and good.
ANC works like a charm in this one. It is effective and cuts you off from the outside noise, letting you hear nothing but the audio of your choice. Each earbud uses two microphones to cut the noise from outside and inside. What comes as a welcome addition here is that you can adjust the level of active noise cancellation, something that is not so common in earbuds. For this, you would need the Jabra Sound+ companion app.
Also read: Here's what the Apple AirPods 3 might look like
That said, there is a bit of a dependency on the app if you want fine tuned music. Besides changing the ANC level, you also need to access the app for choosing the best EQ setting. Testing the earbud fit is also possible via the app.
And finally, the battery life. We all know how important this factor is in wireless earbuds. In the case of Jabra Elite 85t, you get a decent amount of juice, which is in line with the industry standard of four hours. In our daily use, we were able to get around five hours of power with ANC enabled. That's not bad but that is also not a major jump in performance. Although you get the charging case, which stretches the battery life to around 20+ hours easily (25+ with ANC disabled). And this should be enough for you to run for almost three to five days if you use it for a couple of hours or a bit more on a daily basis.
An addition here is the support for quick charge that deliver around an hour or so of listening time with 15 minutes of charging. Overall, it's a fairly decent output. If battery life is your main concern, then buying these can be a tough call.
Verdict
Jabra Elite 85t is definitely a worth it upgrade over the 75t, at least in terms of performance. The audio quality is at par with the best ones in the price range and the ANC won't give you anything to complain about. Yes, these are not the best ANCs available (that title is still held by Sony), but for the price of 18,999, this is a pretty decent deal. The design is more compact than others and the feel of premium is definitely there. Battery performance is not the best but not a deal-breaker either. It delivers a decent output and works well on the whole.
However, it might not be IP55 rated like others but can still resist sweat, if you are working out while wearing this. It is, however, not meant for it. So, if you are looking for a snug fit, you can try some other options. However, if the bass is something you really want, these are just perfect. And just in case you don't want to spend this much, the Elite 75t is also a good buy. The ANC is software-based yes, but the audio quality and battery performance are almost as good if not the same. That said, at the given price, you can also check out Sony WF-1000XM3, WF-SP800N or Sennheiser CX 400BT.