Fujifilm X-T4 review: X-T3 and a bit more
This camera is priced at ₹1,54,999. And understandably, at this price tag, one would hope to get the best mirrorless camera out there. So is it one? Read on...
01 Aug 2020, 09:40 PM IST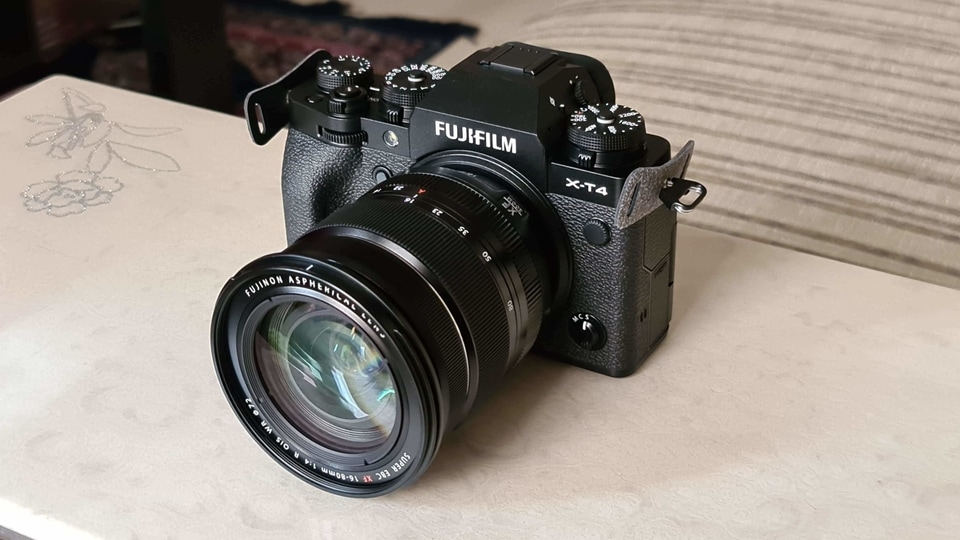 Brand: Fujifilm
Product: X-T4
Key specs: 26-megapixel APS-C X-Trans CMOS 4 sensor and 15 frames per second in burst mode.
Price: ₹1,54,999
Rating: 3.5/5
Mirrorless cameras are on a mission for the last few years, trying their best to replace full-fledged DSLRs. And while Sony, Nikon, Olympus and a few more are in the race to deliver the most power-packed mirrorless cameras, Fujifilm, being the quietest of them all, has had a fairly good portfolio. Adding to that is the Fujifilm X-T4. This mirrorless camera came out in February and then entered the Indian shores in May. The X-T4 comes as a natural successor to the T-X3 and undoubtedly packs a good combination of features in a mechanical-looking sleek and delicate body.
We tried out the Fujifilm X-T4 for a few weeks and the highlights were the 5-axis stabilisation and 4K 10-bit video recording which is good for shooting images in nearly all kinds of scenarios. Now, this mirrorless is not as 'affordable' as you get the body for a hefty ₹1,54,999. And understandably, at this price tag, one would hope to get the best mirrorless camera out there. So is it one? Read on...
Design and build
The X-T4 is by no means a buffed-up mirrorless camera that looks like a DSLR. But unlike others, it is also not as compact either. You hold this expensive piece of machinery and you know this is a delicate darling, something you will not want to drop even in your wildest dreams. The mechanical looks, exposed buttons, stand-out screen and other elements make it look unique for sure. We liked how it looks and the premium-ness it gives right away. Most of it is metal while some are plastic coated with a rough texture, so the grip stays intact. Holding the camera with one hand through the grip does give you a sense of assurance that it's not going to slip. There's ample area to move the thumb and enough space to fit four fingers on the gripping area.
Also read: Canon India takes its services mobile via WhatsApp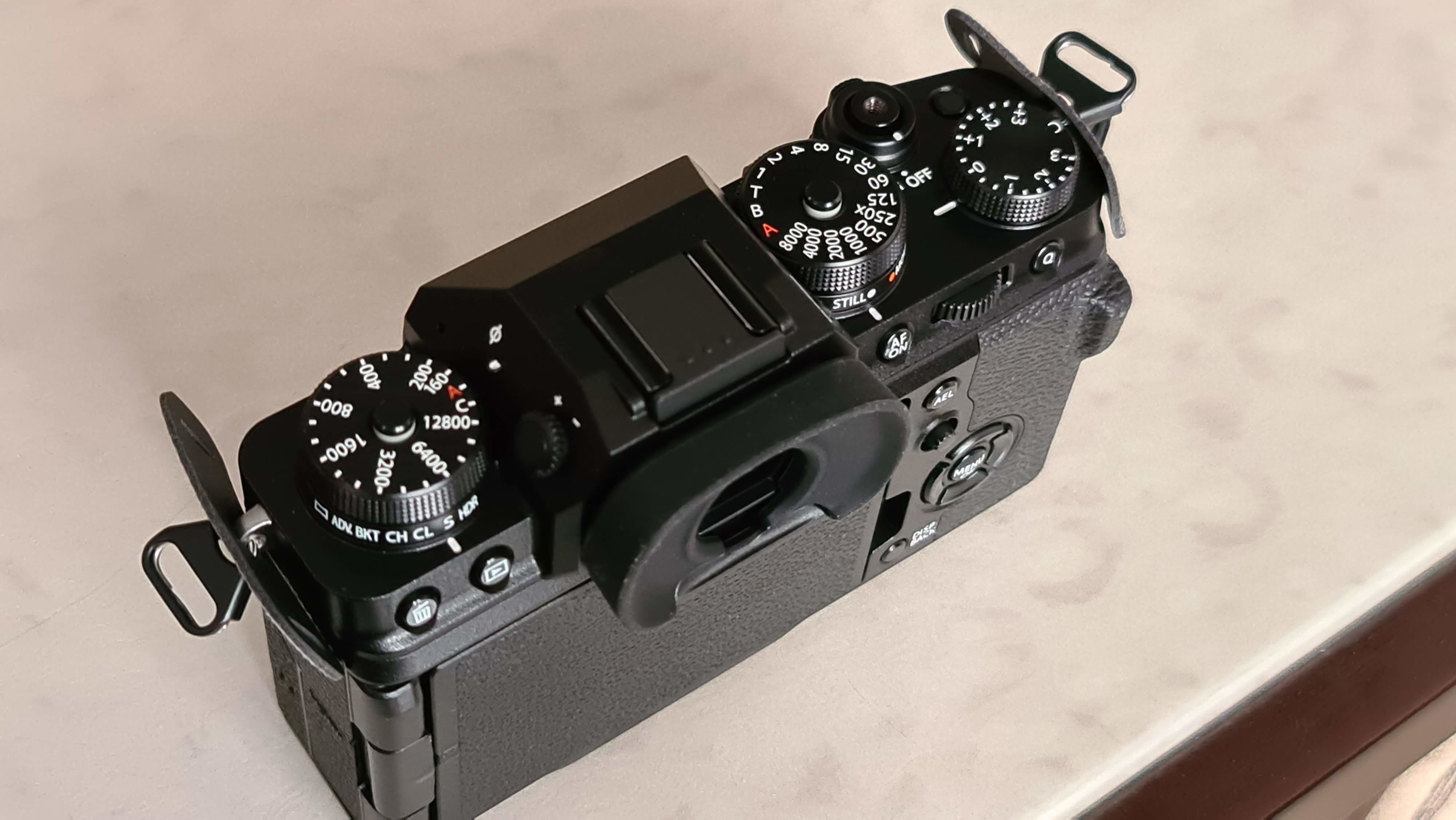 If you have used the predecessor, Fujifilm X-T3, you may largely get the same feeling but some buttons are now placed differently including the still/movie mode switch which now sits under the shutter dial, making it easier to record a video. And in case you haven't noticed it yet, there are a total of five dials in the X-T4 that can handle the exposure, aperture, ISO, shutter speed and more.
The bummer here is that despite Fujifilm marketing the X-T4 as a professional-grade camera, it has let go of the most common piece of hardware that many professionals still need - 3.5mm headphone jack. We realised this while shooting for a video and it was quite annoying. But fortunately, Fujifilm is not leaving you in the dark here, there is a 3.5mm to Type-C dongle inside the box.
Another bummer is that there's no external battery charger inside the box. Like it or not, you have to either buy one separately or keep your camera close to a charging point and directly plug it into the source to charge the batteries. Now, once again, this is not a really good decision as professionals do carry external batteries with them so that they can swap it while charging the other one. In this case, they cannot.
Performance
Performance is where Fujifilm, as expected, shines brightest. Hands down, this is one of the best mirrorless cameras you can get if you want amazing quality shots. Thanks to the 26-megapixel APS-C X-Trans CMOS 4 sensor with X Processor 4 that gets the job done. These were also there in X-T3 so they're not new but also not outdated. We found the dynamic range expansion, shadow/highlight tone and the ability to handle high brightness ranges really well balanced.
Also read: Sony ZV-1 compact camera launched for vloggers in India: Price, specs and features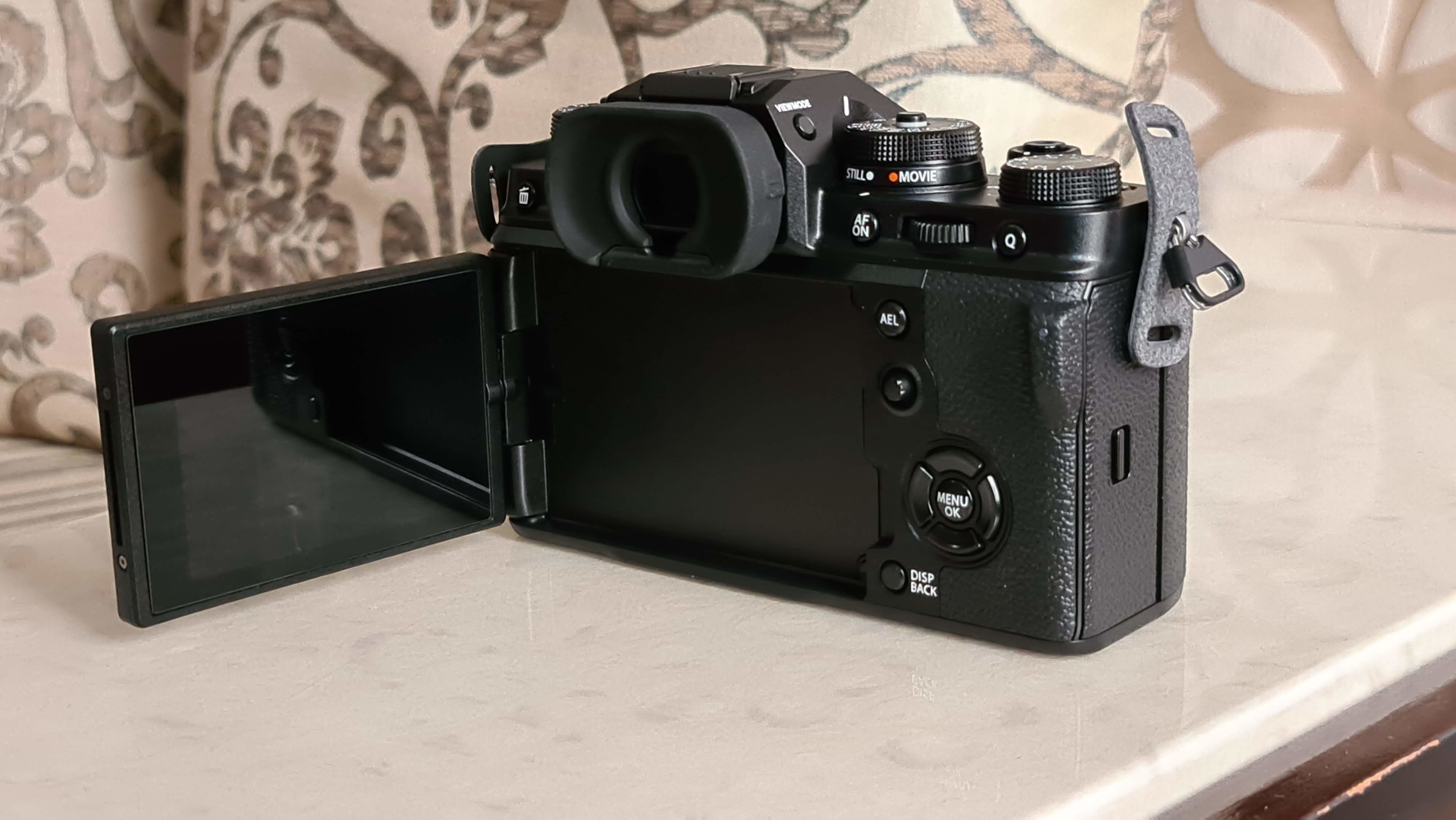 However, it is still not a full-frame sensor, which means it may not be able to take the full advantage of the lens' focal range and take more light in each shot. And that also probably explains the rather low megapixel count since full-frame sensors give manufacturers greater flexibility to cramp more megapixels. But if you are looking for image quality instead of size, then it might just be the best non-full-frame camera right now.
Also, for ₹1.5 lakhs you're also not getting the more accurate OVF in X-T4 but an EVF. It's not bad by any means though and refreshes quickly so there's no colour tearing during panning. And to be frank, EVF is better in this case given it has the ability to show you more details while clicking.
There's not much colour shift when clicking the same shot in RAW and JPEG though. However, in general, the colours captured are impressive, especially the reds and the greens. On the other hand, detail and colour capturing are phenomenal at high ISOs. We could see the noise kicking-in after 6400 but the processing handles it well.
In burst mode, you get 15 frames per second, which is more than the predecessor and is sufficient for capturing moving subjects. However, in case you are thinking of doing some sports photography with it, it might not be the most suitable camera. The buffer speed is good and won't keep you waiting for long. However, a lot of it also depends on the card you are using. During our time spent with the X-T4, we used the 64GB SanDisk Class 10 UHS 3 SD card with up to 150Mbps speed.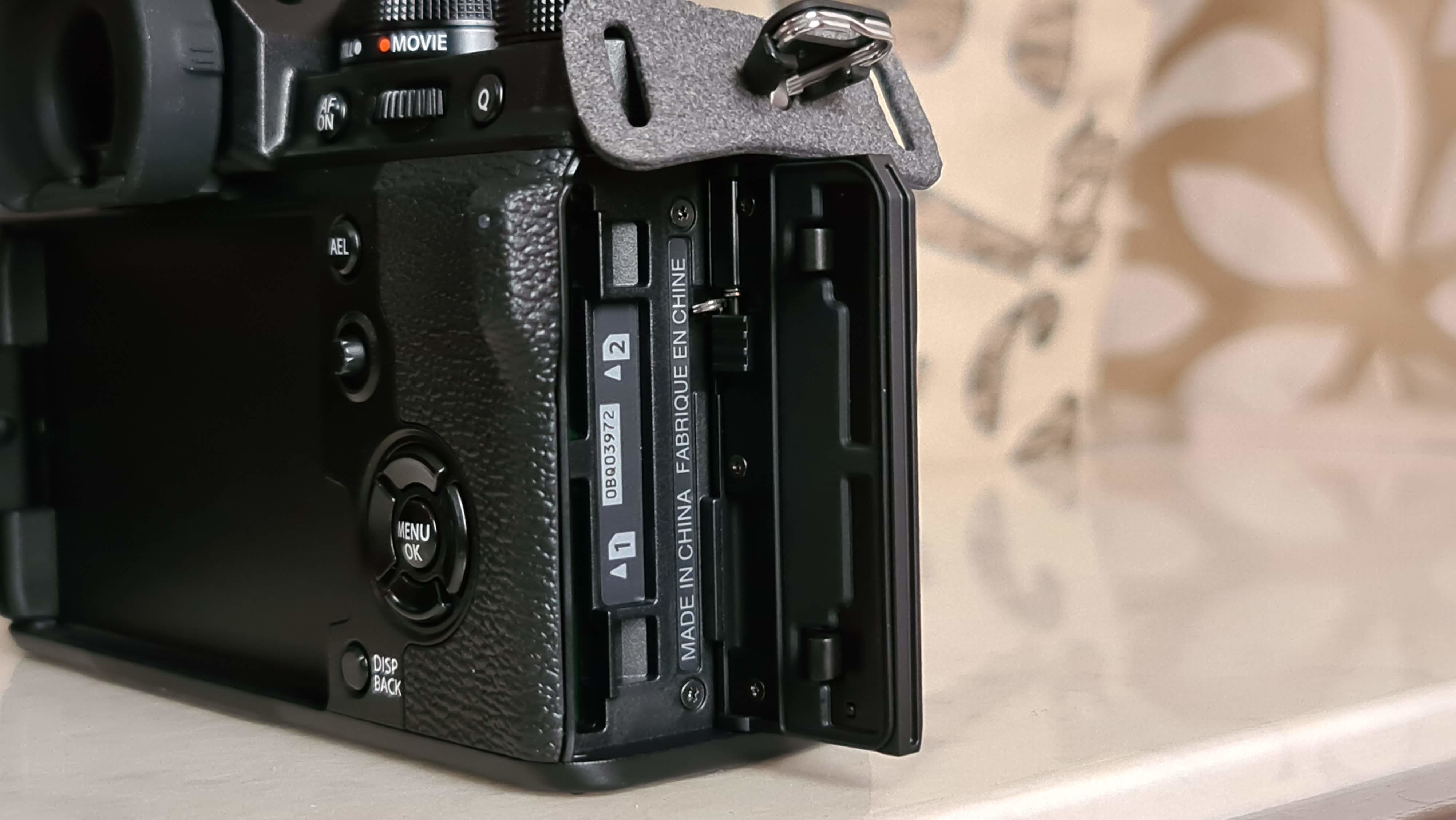 As far as Autofocus is concerned, it is definitely fast and the tracking subject was really impressive. From eyes to the face, the camera is capable of tracking the subject reliably and in most cases, even with sudden movements. We specifically found that the autofocus system works better in the boost mode. Even in artificial light conditions, the autofocus works like a charm and still shows a coloured focus box, which is of great help. Yes, there's a slight change when you switch from through-the-lens to live view mode, but rest assured, it still works well.
There are no such major operational lags and from the point of turning it on to clicking an image and previewing it took us 4-5 seconds when in pro mode. And that's really impressive. Like any other camera, the switch from Live View to EVF and back is super quick and vice versa takes split microseconds more. That's, however, not an issue at all. Also, the viewfinder magnification is 0.75x, which means the camera almost captures what it shows on the screen, so one can be sure of taking the image how he/she sees it in live view or viewfinder. Adding to it is the 100% coverage of the viewfinder.
Also read: This is M10-R, Leica's new ₹7 lakh camera in India
As for the video, the camera can record 4K videos for 30 minutes at a stretch, which is ample and the colours are captured well. What makes the camera perfect is that there's hardly any loss in details when shooting at 100% zoom and the Live view, fortunately, doesn't crop the video. So, all thumbs up here.
In addition, you can shoot in 10-bit F-LOG and not 8-bit (that's good news) along with 5-axis IBIS (in-body image stabilisation) stabilisation, which really makes a difference when it comes to capturing a moving subject while the X-T4 is handheld. And checking all the boxes, the camera even keeps the settings of the 'Movie' and 'Still' modes separate so you don't have to change the settings again while moving in between them.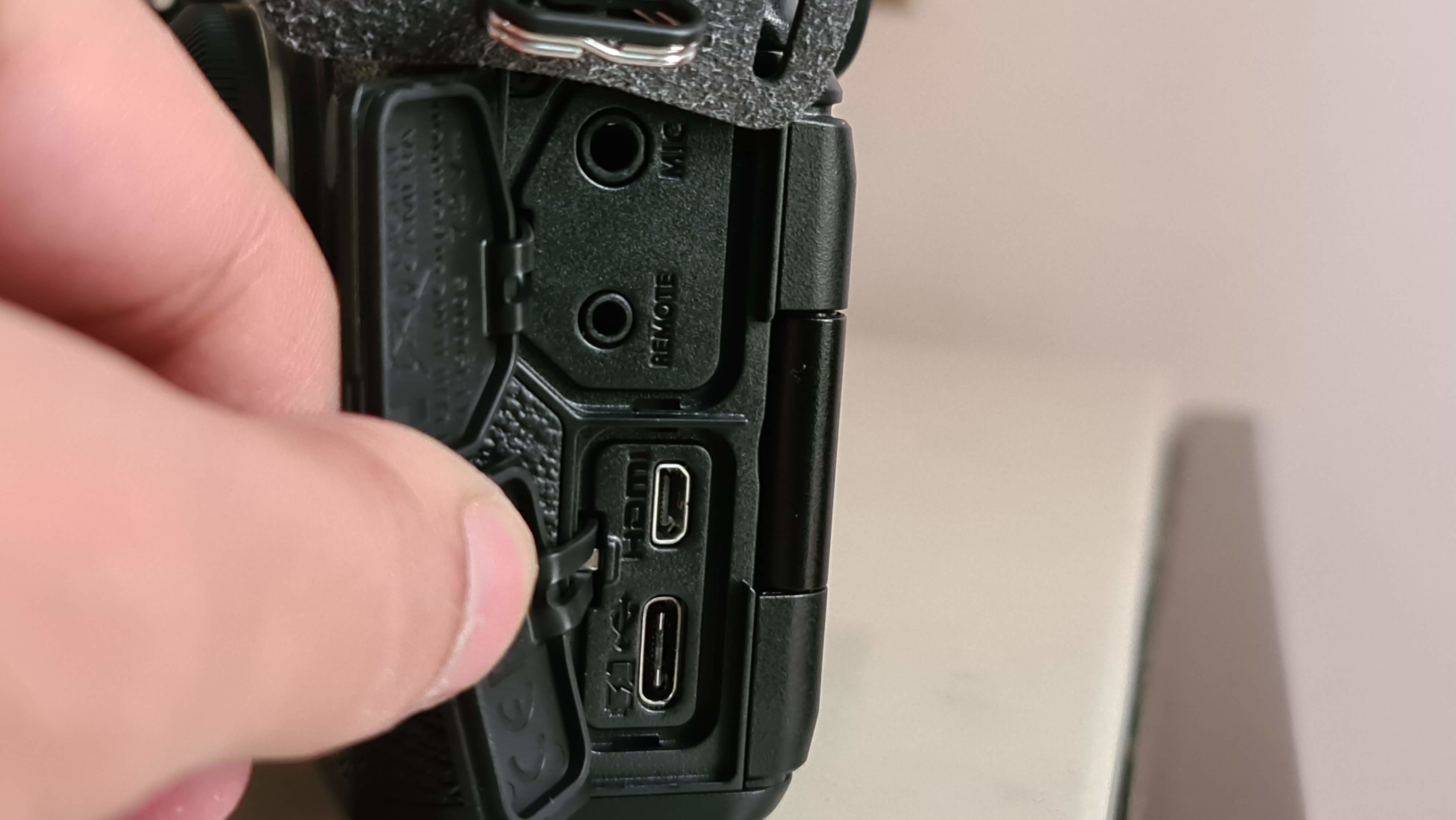 Battery
Fujifilm X-T4 definitely gets a larger battery that goes on for longer than the X-T3. However, it is not backwards compatible, if that matters to you. But that said, it is also not the best battery that we get in compact DSLR cameras. We have seen Sony, Canon and others coming up with longer-lasting battery performance. In our use we found the camera taking around 400-500 shots on an average, in the normal shooting mode, before draining off.
In case you are shooting in the 'Economy' mode, you might be able to save some extra battery life. You can even switch off the IBIS to get a tad bit more juice out of it. But like we said above, there's no external battery charger out of the box, which is a big miss with X-T4 as you have to connect the camera with a plug point to charge it - something not ideal when you're on the move.
So if you are a travel photographer or a vlogger, you will probably have to buy a charger separately along with extra batteries.
Also read: Return of instant cameras: The new throwback tool to make modern memories
Verdict
If we were to take a step back and see how the Fujifilm X-T4 performs, is it a worthy successor or not and how it is placed in the market, we'd say things look good for this one. The pros list is definitely more than the cons. The image and video quality are good, image stabilisation, autofocus and 10-bit Log capture are plus points as well. What adds to the entire package is the premium build and the articulating screen. The X-T4 is essentially X-T3 but with improvements and not an ideal camera for vloggers or travellers though because of no charger and no 3.5mm headphone jack, which many still use.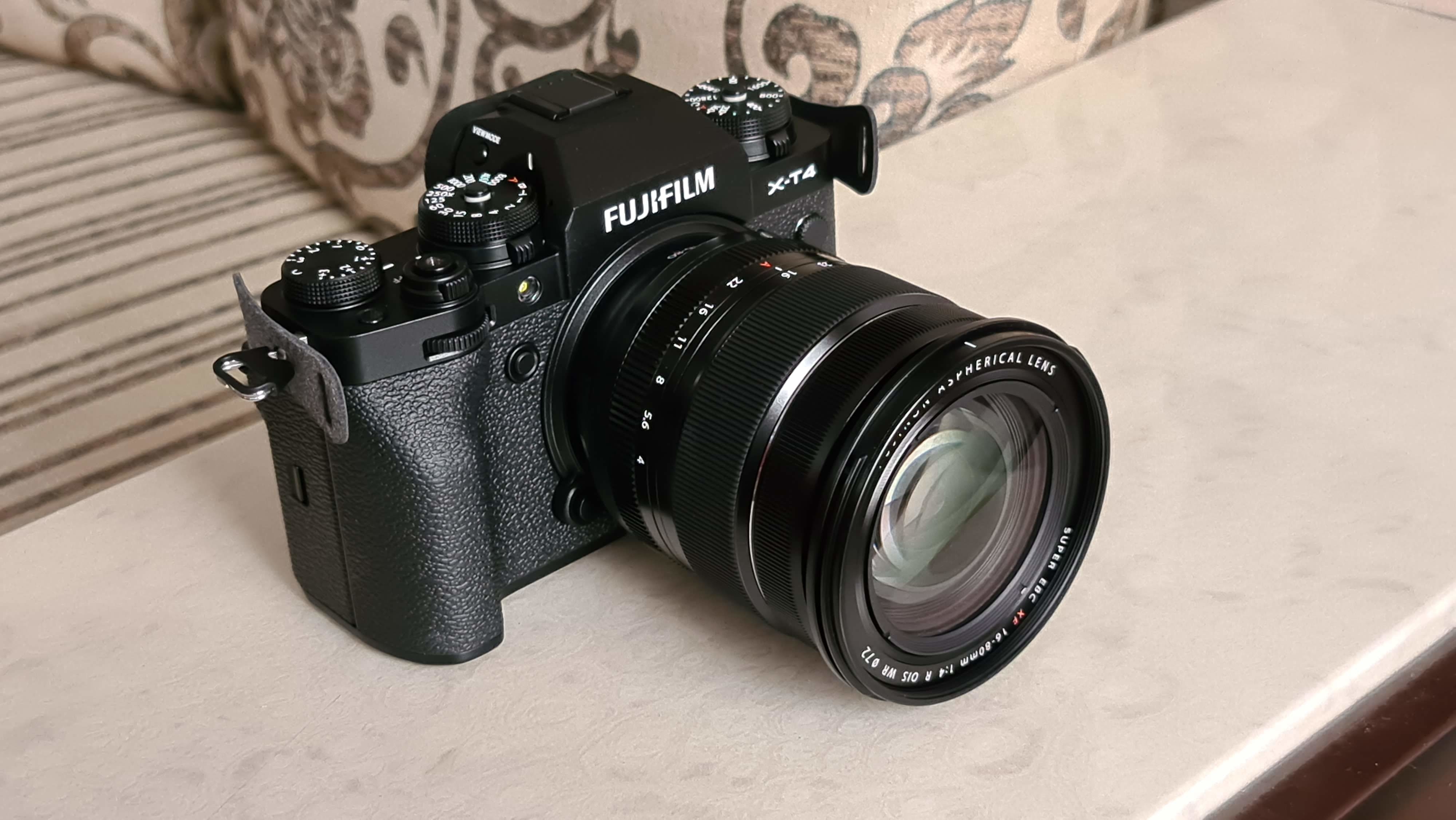 What also might not be as impressive is the battery life as compared to competitors and time-restrictive 4K video recording. If you want better face/eye tracking, Sony a6600 could be a good option here and then there is the Nikon Z6 and the Lumix DC-G9/GH5, all of which are priced around ₹1,54,999 (some are cheaper as well). But nonetheless, the camera is more than capable and shoots some of the best stills right now.