Return of instant cameras: The new throwback tool to make modern memories
Instant cameras are making a comeback, and it's easy to see why it's gratifying to hold a printed image and be able to pin it to the fridge door or your wall of memories.
06 Jul 2020, 11:22 AM IST
in news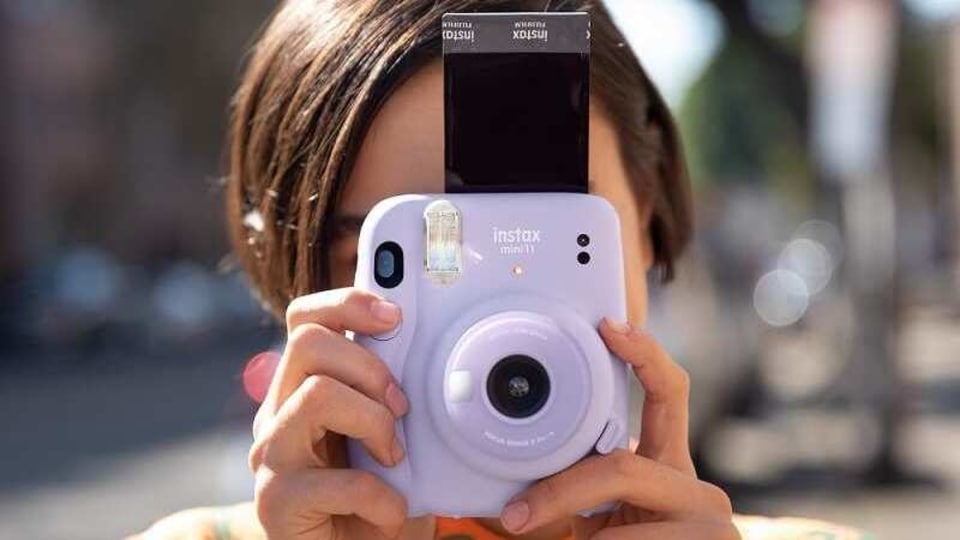 Nostalgia is powerful. From the movies we watched as kids to the music that helped us survive high school, our memories of the "good old days" evoke powerful feelings of security, comfort and optimism.
Today, nostalgia has a tight grip on millennials in particular due to the rapid technological revolution they've experienced in their lifetimes. They've seen the birth of the internet, the rise of social media and the societal influx of virtual reality and artificial intelligence.
At the same time, they've mourned the loss of CDs, photo books, iPods, film development and video cassettes. They are the generation of the first ages to grow up with technology, and the last to recall life without. As a result, they are fond of remembering how things used to be.
So when the question arises, why does the modern age of today find comfort in the old ways of technology? It's because nostalgia is rooted in previous experiences, tying things to the past which often results in a particularly effective emotional trigger.
Old technologies such as vinyl are back, retro cars are back and even vintage fashion is back. And there's an extraordinary opportunity to tap into this powerful feeling that goes beyond nostalgia. In today's fast-paced, digital world, a tangible object outside of your phone screen becomes a valued artefact. This is where instant cameras make sense.
As the times moved forward, the smartphone domination was quick to take over, giving photography new heights. But soon, we saw that in this image-propelled social media era, some photographers feared for the future of the art, while others are galvanized by it.
Recent trends suggest that 350m photographs a day are uploaded on Facebook; 95m photographs and videos are shared on Instagram daily. As a result, nowadays the possibility of making a photograph that can stake a claim to originality or affect has been radically called into question.
Ironically, the moment of greatest photographic plentitude has pushed photography to the point of exhaustion. At this point of prostration, giving photography a retro yet modern twist were the re-introduced instant cameras.
Instant cameras are making a comeback, and it's easy to see why it's gratifying to hold a printed image and be able to pin it to the fridge door or your wall of memories. It's a great way to remember the fun one had – whether the next morning, or when one stumbles upon it 15 years later. They have been particularly popular with kids and youngsters, but increasingly adults are rediscovering the joy of instant photography.
Now with smartphone compatibility printers and Bluetooth connectivity, the amalgamation of retro and modern has become even more unique. So now, all one needs is their phone to incessantly capture every moment, and let their smartphone printer decide which of those make their way out of the digital world and into the real, physical one.
If you grow up on digital, film is then "new". When digital is the default, discovering film is magic. While there is certainly a nostalgic movement among millennials, instant photos have sustained growth far beyond that.
These new 'old age' photos have grown in acceptance as a social communication device rather than just a camera. We're seeing a lot of opportunities for customers to use instant photos in home decor, as keepsakes and DIY creativities.
The rising growth and popularity for instant cameras suggests that they're no longer just seen as style accessories. And instead, we can conclude that the newer generations that never knew instant photography are discovering its marvel for the first time, and other generations that remember it are falling back in love.
This article is written by Masaki Zenko, Head of Instax division and Senior manager of Photo Imaging division, Fujifilm India.