Microsoft Surface Pro 8, Surface Laptop Studio announced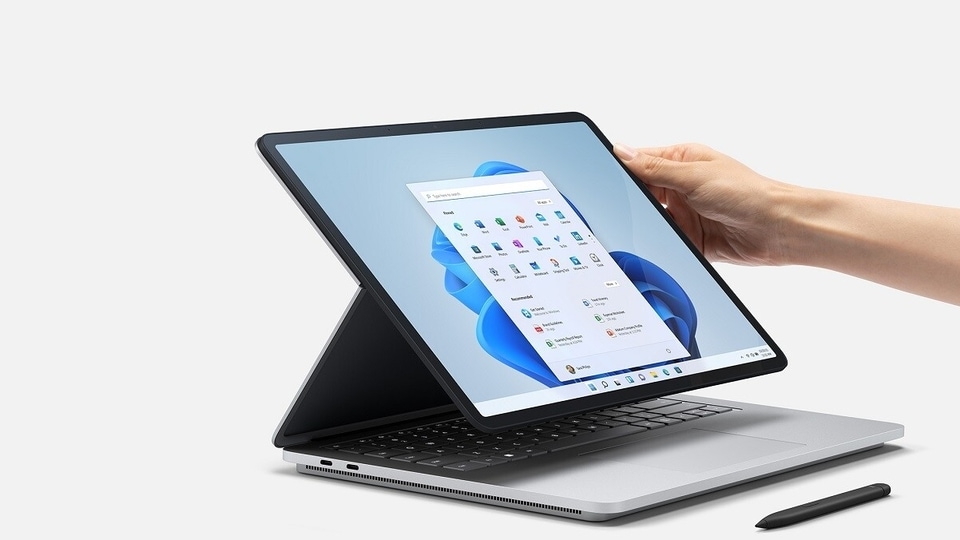 Microsoft has unveiled the Surface Pro 8 and Surface Laptop Studio at the Surface launch event today. Both these products come with Windows 11 pre-loaded.
Microsoft has unveiled the Surface Duo 2 at the Surface launch event but alongside the folding device, two more PC class products came out. One of them is the long awaited Surface Pro 8 while the one is is the Surface Laptop Studio; Microsoft's take on a hybrid portable workstation. The Surface Laptop Studio will be available from October 5 but availability details on the Surface Pro 8 are unknown yet.
Both the Surface Laptop Studio and Surface Pro 8 rely on 11th Gen Intel processors and come with up to 32GB of RAM onboard. Microsoft has announced the prices of these Windows 11 powered Surface devices for the US market only.
Microsoft Surface Pro 8
The biggest upgrade to the Surface Pro 8 comes in the form of a 13-inch PixelSense display with support for 120Hz refresh rate. Windows 11 with its Dynamic Refresh Rate feature will alter the refresh rate in accordance with the app requirements. Microsoft says the display will run on 60Hz by standard and will jump to 120Hz for touch and stylus tasks.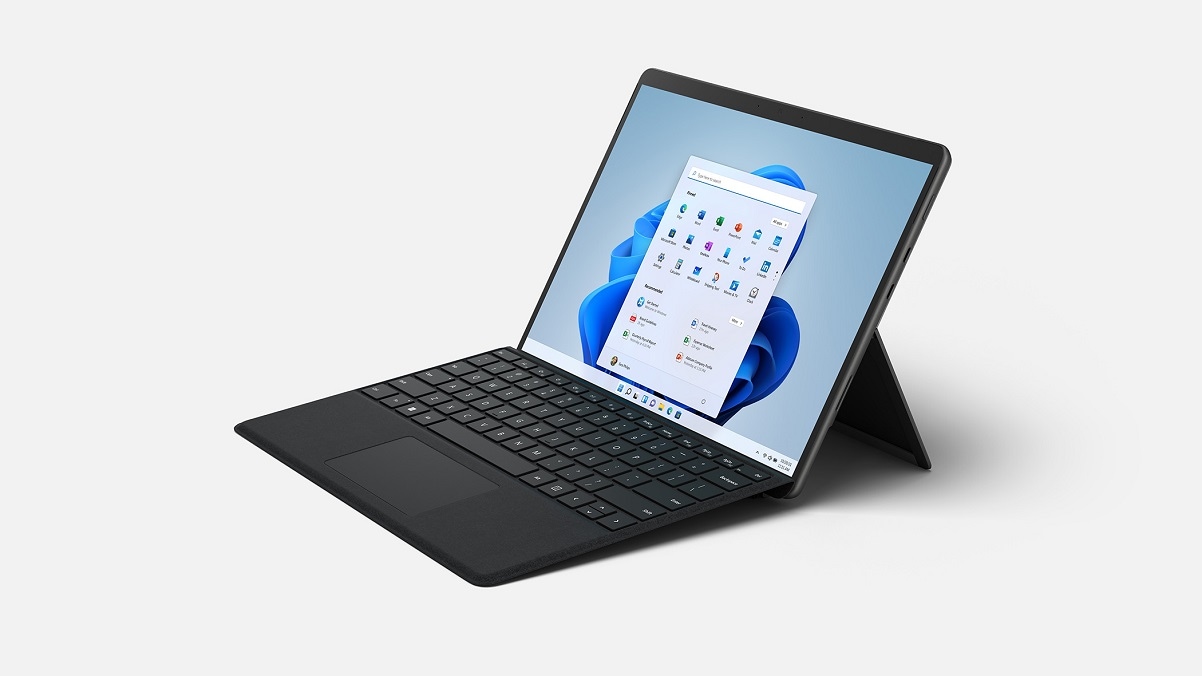 The display also supports Dolby Vision and has a Adaptive Color Technology. The Surface Pro 8 will also ship with two USB-C Thunderbolt 4 ports for connecting to 4K displays, faster external storage and external GPUs.
There is a Surface Pro Signature Keyboard that includes a Surface Slim Pen 2. The pen/stylus charges in the keyboard base and uses haptic feedback to replicate writing on paper. Microsoft promises reduced latency and improved precision on the stylus.
Processor options include 11th Gen Core i5 and Core i7, which RAM can be configured up to 32GB and storage up to 1TB. The base version with 8GB RAM and 128GB storage will cost $1,099.
Microsoft Surface Laptop Studio
The Surface Laptop Studio is hybrid work PC that transforms into tablet in a clever way. It has a Dynamic Woven Hinge that allows it to be used in three modes. The laptop mode offers a full laptop experience with a keyboard and a trackpad with haptic feedback. The Stage mode allows one to bring out the 14.4-inch PixelSense display that hides the keyboard and makes it suitable for presentation or gaming.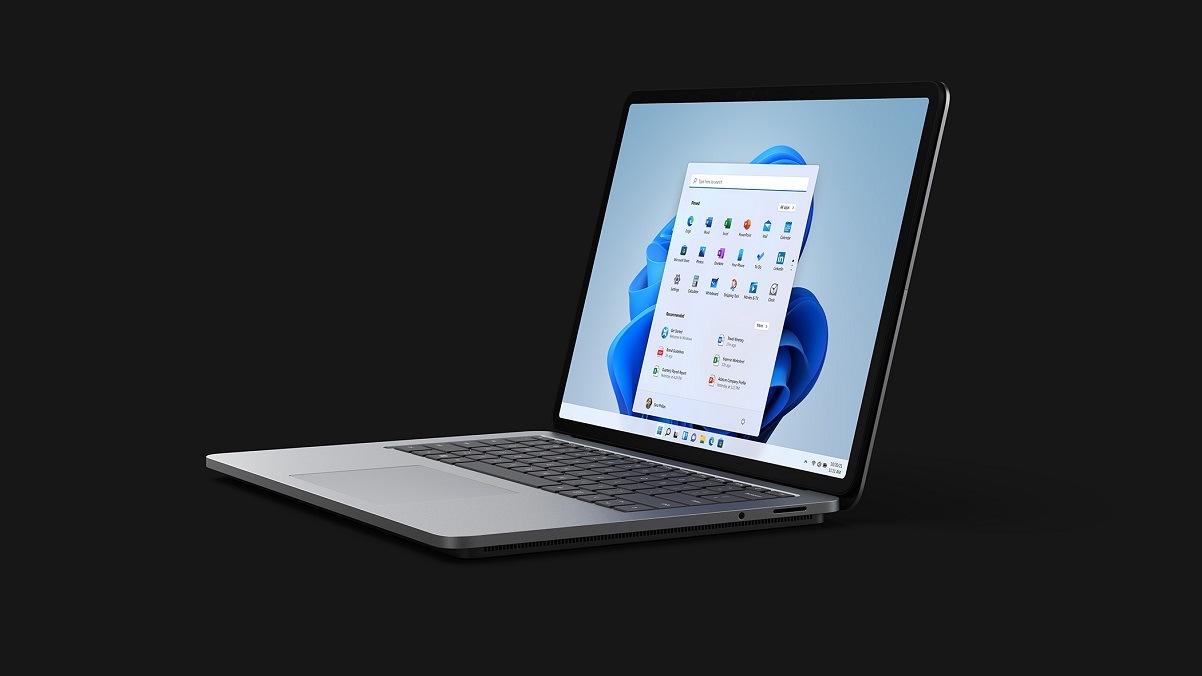 The Studio mode lets the user convert it into a flat tablet for professional needs or for multimedia tasks. The Surface Slim Pen 2 attaches underneath the keyboard magnetically to prevent it from falling off.
Inside, you can spec it with 11th Gen Core i5 and Core i7 processor. The Core i5 models will be paired with Intel Iris Xe graphics while the Core i7 model will come with NVIDIA RTX 3050 Ti GPU with 4GB of VRAM. You can spec it up to 32GB RAM and 2TB of storage. I/O connectivity includes two USB-C Thunderbolt 4 ports and the Surface Connect port for charging.
The Surface Laptop Studio will be available at a starting price of $1,599.