Microsoft Windows 10 to get new Start Menu, notification upgrades, personalised taskbar and more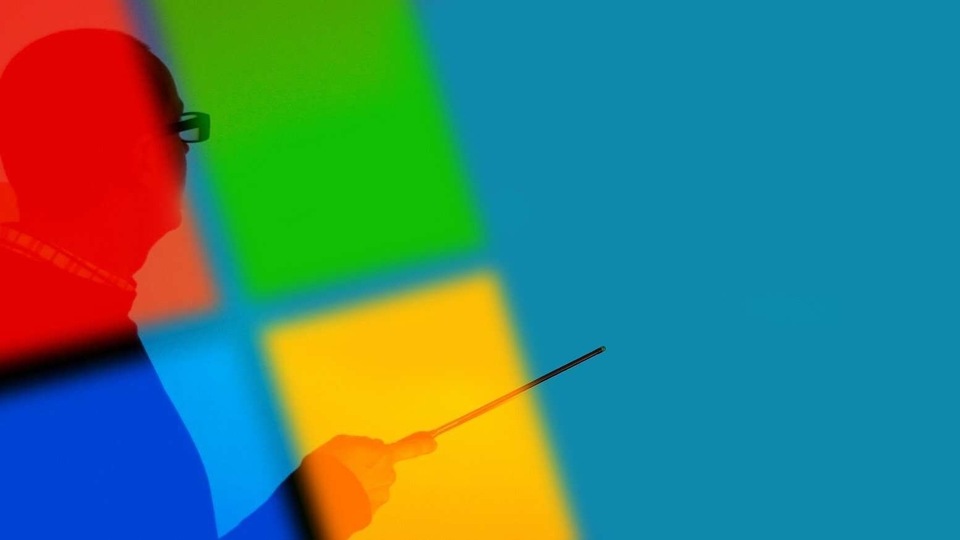 The Windows 10 Insider Build brings host of new features including changes in notifications, taskbar, Settings and a fresh Start menu.
That start menu design that you see almost every other day on your Windows laptop or desktop is about to change now. Microsoft has introduced a new menu that will de-emphasize its Live
Tiles. "We are freshening up the Start menu with a more streamlined design that removes the solid color backplates behind the logos in the apps list and applies a uniform, partially transparent background to the tiles," said the Redmond-based tech giant in a blog post.
The new Start menu is coming to testers as a part of Window 10 Insider Preview Build 20161, so it will still take some time before it reaches the end users. Microsoft adds that this new Start Menu "creates a beautiful stage for your apps" and the Fluent Design icons that are there for its Microsoft Edge, Calculator, Mail, and Calendar apps - something they have started rolling out this year.
The new menu is made to suit both Dark and Light themes. However, if users want to see a more colourful design, they can toggle "Show accent color on the following surfaces" for "Start, taskbar, and action center" under Settings > Personalization > Color after activating the Dark theme. This will apply the accent colour to the Start frame and tiles.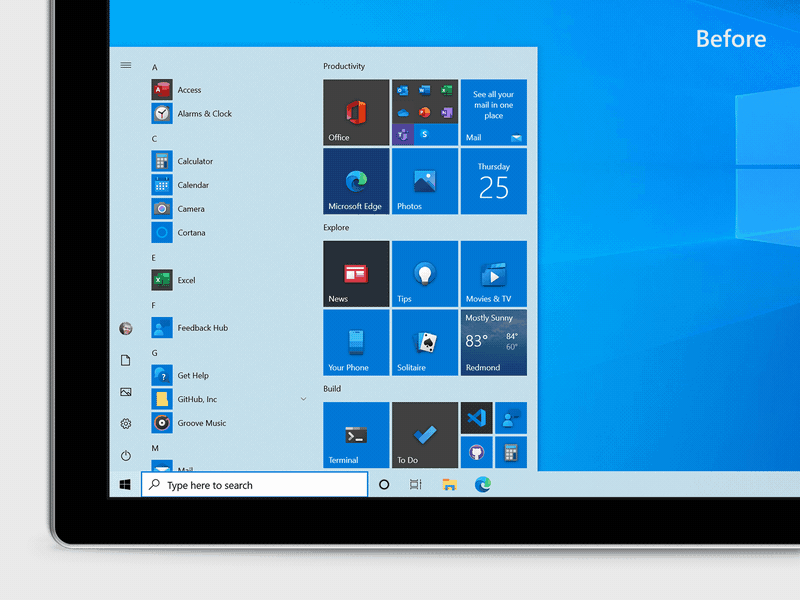 Also read: Windows File Recovery tool lets you recover deleted, lost files on Windows 10
The Microsoft Insider Preview Build 20161 also brings its Edge browser in ALT+TAB functionality, something which most of us use for jumping quickly between different apps. "We're making this change so you can quickly get back to whatever you were doing—wherever you were doing it," states the firm.
The ALT+TAB feature can however, be customized under Settings > System > Multitasking and can let you see the last three or five tabs and switch off this feature completely.
The taskbar is also getting an upgrade with the new build. Microsoft says it is providing "a flexible, cloud-driven infrastructure" to determine what shows up in the default Taskbar content and "tailor these layouts based on user and device signal." This basically means that the taskbar that you see at the bottom will now be more personalized with the Xbox app pinned for Xbox Live users or Your Phone pinned for Android users. Also mentioned is that the existing taskbar layouts will remain as they are. The new ones will show up with the new account creation on a PC or first login.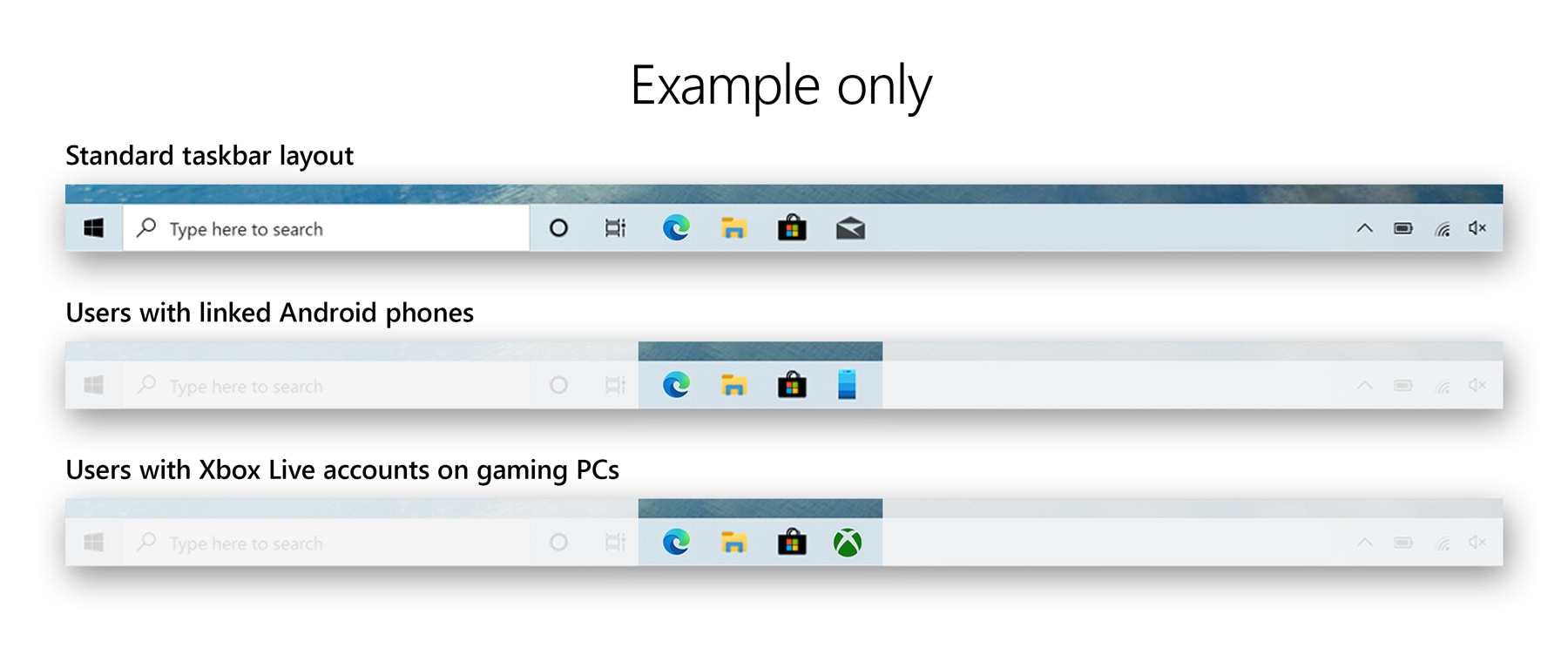 As for the notifications, the new Preview Build will now show more details about the notification and where it is coming from. There will also be a 'x' symbol on the top corner for you to remove the notification and do whatever you were doing before. The company says it is also turning off the Focus Assist notification and summary toast by default. This means that it won't let users know that Focus Assist has been turned on through an automatic rule via a notification. However, this can still be changed via the Settings.
Talking about Settings, the firm has made some changes in bringing capabilities from Control Panel forward into Settings. In the preview build, Microsoft has migrated information found in the Control Panel's System page into the Settings About page under Settings > System > About. "Links that would open the System page in Control Panel will now direct you to About in Settings," adds the firm. It is also making the device information easily copyable.
Also read: Planning to run Windows OS on ARM-based Macs? Microsoft may make you wait
The last major upgrade in the preview build is regarding the 2-in-1 devices. Now, when you detach a keyboard in the 2-in-1 device, the interface instead of asking if you want to change to the new tablet posture experience, will directly do so without asking. Right now when the keyboard is detached, users are asked if they want to switch to the tablet mode or the new tablet posture experience.
Besides these major features, the Microsoft Windows Insider Preview brings several fixes onboard as well. It has also listed some known issues in the blog post.