'2024' allowed us to experiment with mobile camera technology: Motwane
The latest action thriller to hit the virtual screen, 2024, has been entirely shot on OnePlus 9 Pro smartphone.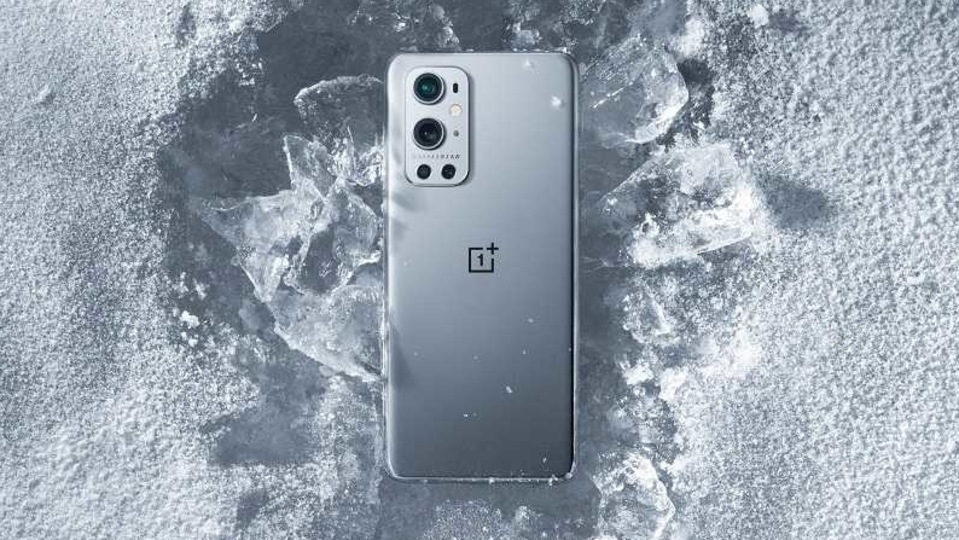 The latest action thriller film, 2024, from the house of Vikramaditya Motwane's Andolan Production, starring Muskkaan Jasferi and Mayur More in lead roles, premiered on Disney+ Hotstar on November 24. Set in the post-pandemic era, it tells the story of four youngsters who spent their formative years together in an orphanage in Mumbai's Dharavi and how their very survival was put at stake by the horrific virus outbreak and its aftermath. During the making of the movie, as the action moved from one scene to another, catching it all was the OnePlus 9 Pro. The entire 60-minute movie was shot on a smartphone.
In an interview, Motwane, as well as a spokesperson from global technology brand OnePlus, revealed some notable aspects about this partnership and the entire experience of shooting a commercial film using a smartphone camera. Here are the edited excerpts:
Q. Instead of using a professional set-up, 2024 has been shot on a smartphone. As a filmmaker, how was the experience for you?
Vikramaditya Motwane: Through the years, I've had the opportunity to work with several wonderful people in the industry and hone my craft. My favourite part about being a filmmaker is experimenting with different styles. In my experience, it is important to approach each film with a fresh perspective and make it as true to the story as possible.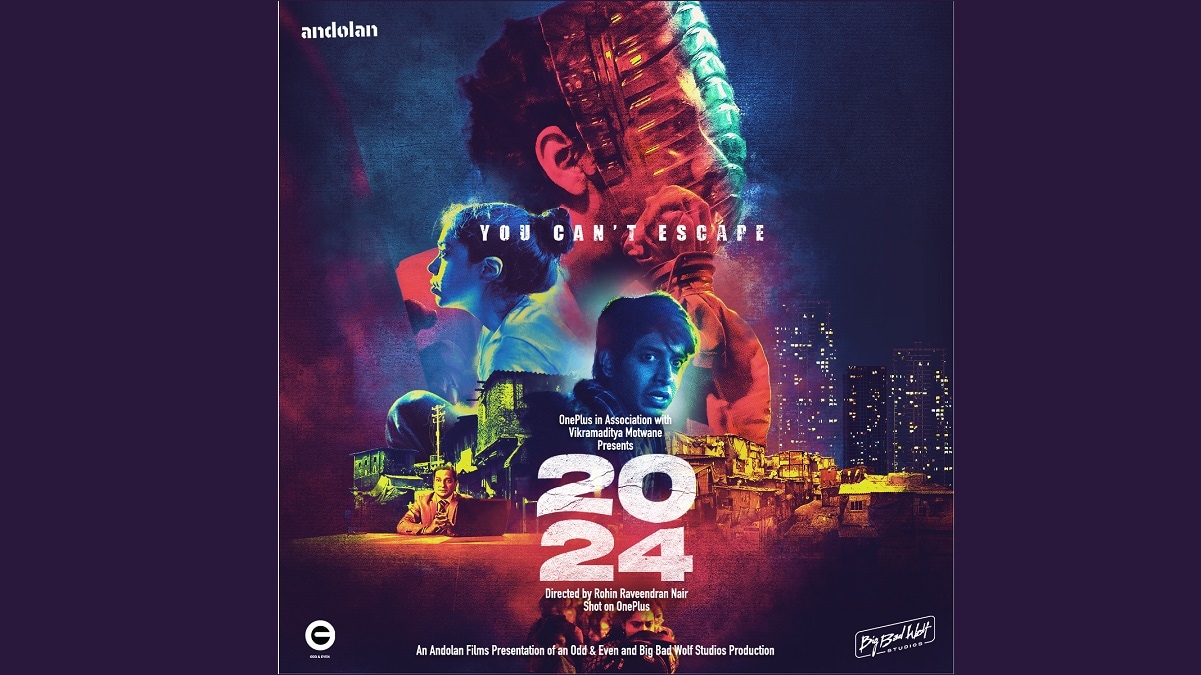 As we were creating '2024', I realised that a creative mind is more important than expensive technical equipment to create an engaging story. The OnePlus 9 Pro's cameras along with Hasselblad technology offered a refreshing lens on filmmaking and allowed me to experiment with mobile camera technology.
Q. A partnership with a filmmaker is an unusual one. What led the brand to partner Vikramaditya Motwane?
OnePlus Spokesperson: In line with our approach to 'Never Settle,' we found Vikram's work to also perfectly align with our zeal to wholeheartedly explore new creative perspectives.
Q. Any interesting anecdotes from the filmmaking process that you can recall?
Vikramaditya Motwane: Shooting entirely on a smartphone was a really interesting and fun experience for our team. What really stood out for us was how easy and less stressful it is to shoot with the device's camera setup that allowed us to capture authentic images and sequences.
We were able to incorporate unique perspectives and could easily capture the shots in every necessary angle that we wanted to explore and that too even in low light conditions.
Q. Can you tell us a little more about some of the camera features that made this happen?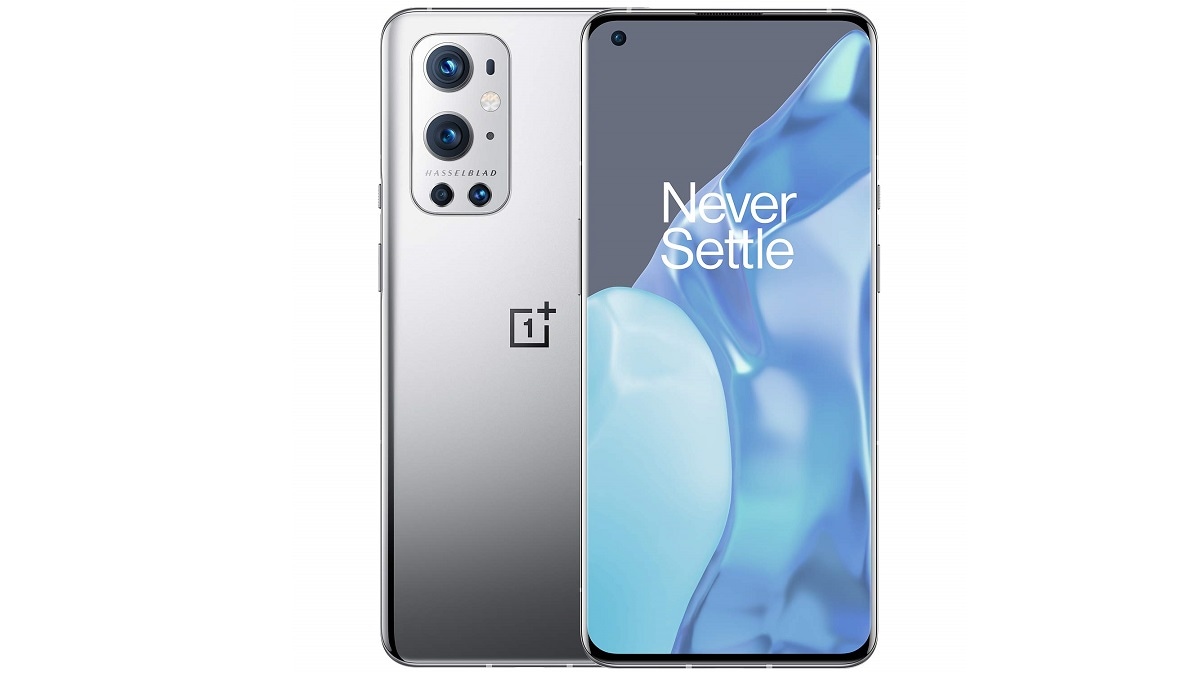 OnePlus Spokesperson: The camera made it possible for us to shoot in hyper-realistic 8K 30fps, giving us detailed sequences. It also allowed us to shoot videos at 4K 120fps, giving us the ability to capture videos combined with motion smoothening for a professional outcome. Along with other key features including the DOL-HDR feature and the ultra-wide camera, Nightscape Video 2.0 was also leveraged to capture high-quality videos in varying lighting conditions.
Q. Let's shift the spotlight to 2024. Where did you get the inspiration for this compelling storyline?
Vikramaditya Motwane: We had the opportunity to imagine, collaborate, and create something interesting through 2024 that still resonates with where we are today. While the film is set in a muted COVID pandemic scenario in 2024, the essence of the plot remains immensely relevant in capturing the diverse range of emotions and experiences through the face of adversity. In showcasing our collective strength as a community, we also wanted to highlight the resolve and triumph of the human spirit in trying circumstances.
Q. How do you see this film initiative benefiting the creative community?
OnePlus Spokesperson: The cameras allow people with even little to no photography or videography experience to shoot daily images or achieve more professional outcomes with some guidance from an expert. We hope that the first Indian "Shot on OnePlus" film will inspire our community to explore their creative pursuits to scale new heights.
Q. Vikramaditya you have been known for your experimental cinema. How would you describe the journey so far and your experience of making this new film?
Vikramaditya Motwane: My journey in the movie industry has been exciting, to say the least. I have had the opportunity to work with several wonderful people in the industry and sharpen my craft along the way.
As a filmmaker and a producer, I love experimenting with various styles. I have learned that it is important to approach each film with a new lens in order to do complete justice to the story.
While working on 2024, I realised that art can be expressed in a myriad of ways. And what you require, to create an engaging story, is a creative mind. It provided me and our talented crew, a new and refreshing perspective on filmmaking.
It allowed us to experiment with mobile camera technology. The technology proved to be a great canvas to bring the storyline to life. I hope our project inspires young filmmakers to experiment with their craft and think outside the box.
Q. Technologies are evolving and so are we. Do you think 2024 will be an inspiration for other films in the future? Where do you see the future of filmmaking over the next few years?
Vikramaditya Motwane: Cinema is a creator's medium and filmmakers today have the opportunity of making the most out of the evolving technology to tell their stories through a newer approach. The advancements in mobile camera technology have made it possible for users to produce high quality videos with the help of smartphones. The ease of use with smartphones due to their portability and virtual invisibility makes them ideal for filming on the fly. Smartphones have definitely opened up choices for aspiring filmmakers to experiment with tools to bring their stories to life.
Follow HT Tech for the latest tech news and reviews , also keep up with us on Twitter, Facebook, and Instagram. For our latest videos, subscribe to our YouTube channel.
First Published Date:
27 Nov, 01:37 PM IST
71637999093264
NEXT ARTICLE BEGINS