Oppo X 2021: How world's first rollable smartphone concept could beat the fashionable foldable handsets
Oppo X 2021: The rollable smartphone concept has been leaked and teased for many months now, but here's why it could soon prove more useful than the foldable devices currently in fashion.
Updated on 21 Jun 2021, 09:30 PM IST
in mobile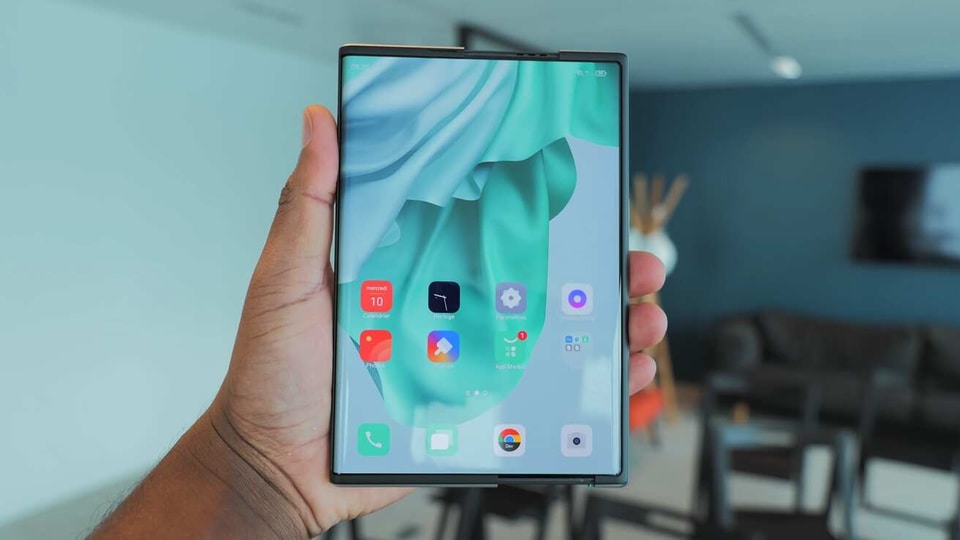 Foldable smartphones are gaining popularity around the world, with companies like Samsung and Motorola offering competitive devices to customers. Many more people would certainly buy these technological marvels, but they remain out of reach due to their extremely high prices. As far as bling is concerned, they are it. Other companies like Google and Apple are also rumoured to be working on foldable devices. However, Oppo has decided to go down a road less taken and try to bring out a completely unique handset - a rollable smartphone. Yes, you read that right. Oppo X 2021 rollable smartphone is the world's first device with this unique design.
Oppo X 2021: Continuous variable rollable display
We've previously reported on the Oppo X 2021, a concept smartphone shown off by the company last year, at its INNO Day 2020 event in November last year. At the time, the company had revealed that the device would come with a continuous variable rollable display, using the in-house Roll Motor powertrain to grow the device's 6.7-inch screen to a much larger 7.4-inch extended display.
Oppo X 2021: OS
Earlier in February, a video emerged of a person reviewing the company's yet unannounced Oppo X 2021 rollable phone. We reported that the French YouTuber had reviewed the device in an eight-minute video that revealed that the device would run on the company's Color OS, as well as the software changes that included transitions to move into extended screen mode.
Oppo X 2021: Swipe Buttons
On Monday, the Oppo X 2021 smartphone was reviewed again, this time by MySmartPrice. According to the new review, it appears that users will be able to swipe the power button – upwards to expand, and downwards to retract, in addition to double-tap gesture which would trigger the movement in the display and cause it to retract or expand. The review also notes that there are no volume buttons and a right-handed person might not be able to grip the device well enough when using only one hand. However, it appears that the company could make modifications to these design choices before the device is officially launched.
Read more: Somebody reviewed Oppo's unannounced X 2021 rollable phone in a video
Oppo X 2021: Look Ma, No Creases
Another advantage of the rollable phone design offered by the Oppo X 2021 concept phone is the absence of any crease or ridges on the display, an issue that plagues most foldable displays on current offerings from Samsung and Motorola. Even the smallest blemish on a screen can distract from the viewing experience and the Oppo X 2021 could solve this problem with its unique retracting display design.
Oppo X 2021: Launch Date
There is still no word on when Oppo plans to launch the Oppo X 2021 rollable smartphone in the market. But it appears the "concept" phone could start a new trend of devices in the market if it has a successful debut. After the slow but steady response of manufacturers to the foldable smartphone device trend, the stability offered by a rollable smartphone like the Oppo X 2021 might offer more stability, something that could also convince consumers to spend more on a device like this in the future.