Android players are massifying iPhone X's Face ID without sacrificing fingerprint scanner
It hasn't even been three months since the launch of iPhone X and we already have Android smartphone makers who are shipping technologies similar to that in handsets that cost a third of the Apple smartphone.
27 Dec 2017, 09:59 AM IST
in news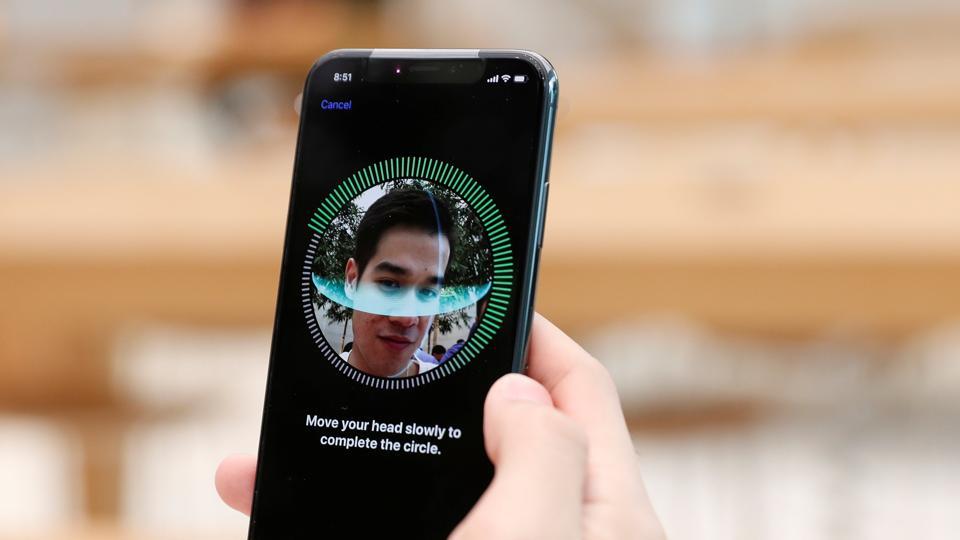 iPhone X, which sells in India at a starting price north of ₹90,000, is Apple's current flagship smartphone. When the company first unveiled it this past September, it emphasised on Face ID, an iPhone X-exclusive facial detection technology which can unlock the handset by just looking at you. It's the selling feature of the iPhone X.
It hasn't even been three months, and we already have Android smartphone makers who are shipping technologies similar to that of Face ID in their handsets that cost a third of the iPhone X. For instance, OnePlus earlier this week announced extending its Face Unlock feature to its older OnePlus 5 smartphones.
OnePlus, however, isn't the only one to offer this feature. Vivo recently launched V7+ selfie-phone with a similar facial unlock feature for ₹19,000 approximately.
InFocus earlier this month launched a Vision 3 smartphone with Face ID and edge-to-edge display for just ₹6,999, becoming the most affordable smartphone in the market to offer such features. LG V30, an excellent premium phone, also offers a similar feature.
For sure, what Android players are offering isn't as advanced as iPhone X's Face ID. These Android players are leveraging the existing software and hardware sensors, including front camera to give an elementary Face ID-like experience. And that's not a negative at all.
As we have mentioned in our review as well, iPhone X with all of its features and despite an expensive price tag is an excellent premium phone. And its Face ID works really well. It's fast, mostly accurate and works in dark-light conditions as well.
But so does OnePlus 5T. Called Face Unlock, it is admittedly not as advanced as iPhone X's Face ID, but by and large, it gets the work done. OnePlus categorically says its Face Unlock shouldn't be treated as the most secured tool.
"Face Unlock makes sure it is you. It does so by analyzing, through the front camera, over 100 identifiers on your face such as the distance between your eyes or between your nose and upper lip. We have included numerous parameters, so that Face Unlock works in different lighting conditions as well as when you are wearing glasses," the company said in a blog post last month.
My beef with Apple's Face ID is that there are too many tradeoffs a user has to make. For instance, there's no fingerprint scanner, a much convenient method to unlock your phone. Other than Apple, no other smartphone company has removed the fingerprint sensor. Even Samsung's much-hyped iris scanner on Galaxy Note 8 is in addition to the fingerprint scanner.
And then there's the omnipresent notch to accommodate a slew of sensors. It looks strange and getting used to it takes some time. Over the past few weeks, several apps have been optimised for the iPhone X screen, making the experience a tad better.
That said, everyone loves inclusion of a futuristic technology. And if it is replacing an existing one, it has to be really that good or exclusive.
We have seen various brands shoving USB Type-C-based audio in smartphones. This is happening without actually having spent time on building an ecosystem that ensures a smooth phase out of archaic 3.5mm headphone jack.
It has been more than two years since handset manufacturers began shipping smartphones without the archaic 3.5mm headphone jack. Yet, plenty of smartphones today include the traditional headphone jack, keeping the industry from ditching the age-old technology.
Apple's Face ID hasn't been without controversies. There are plenty of videos on the web that reveal how easy or with a little effort they were able to bypass Face ID. While we may choose to overlook these sporadic stories considering it is just the first generation of Face ID, but then we are talking about the most expensive iPhone in the history.
Face ID is certainly not a half-baked feature but Apple at times offers just minimal or geography-exclusive bare bone feature. For instance, if you look at Photos app, Google has leapfrogged with its Photos app using advanced machine learning and artificial intelligence. And Google Photos is a cross-platform product with a greater mass appeal.
If your prime use is just to lock/unlock the phone, technologies such as OnePlus' Face Unlock sound good enough. And that should be enough for a lot of people who are okay with not being able to pay for apps or sign into apps through facial recognition.