Comet Leonard coming TOWARDS Earth: What happens when it reaches us
Comet Leonard will pass Earth on December 12 and will head over to a closer pass with Venus.
Comet Leonard, which is the only comet discovered in 2021, will pass Earth on December 12. This space rock has been travelling towards us for a while and was first discovered in January 2021 by astronomer Gregory J Leonard. This ball of ice and gases is now heading towards us and will pass Earth on December 12. And when it does that, expect to see an early morning light show.
The comet will be closest to Earth on December 12 and will move on towards our neighboring planet Venus. Compared to Earth, Leonard will pass much closer to Venus and continue its journey towards the Sun. As will all comets, comet Leonard is already carrying its own light show. And from now until it passes, you can watch it with bare eyes.
Comet Leonard to pass us on Dec 12
The comet is currently having its greenish coma and a large tail, something which telescopes around the world have been picking up since late November. And if you want to spot it yourself, here's some helpful tip from NASA.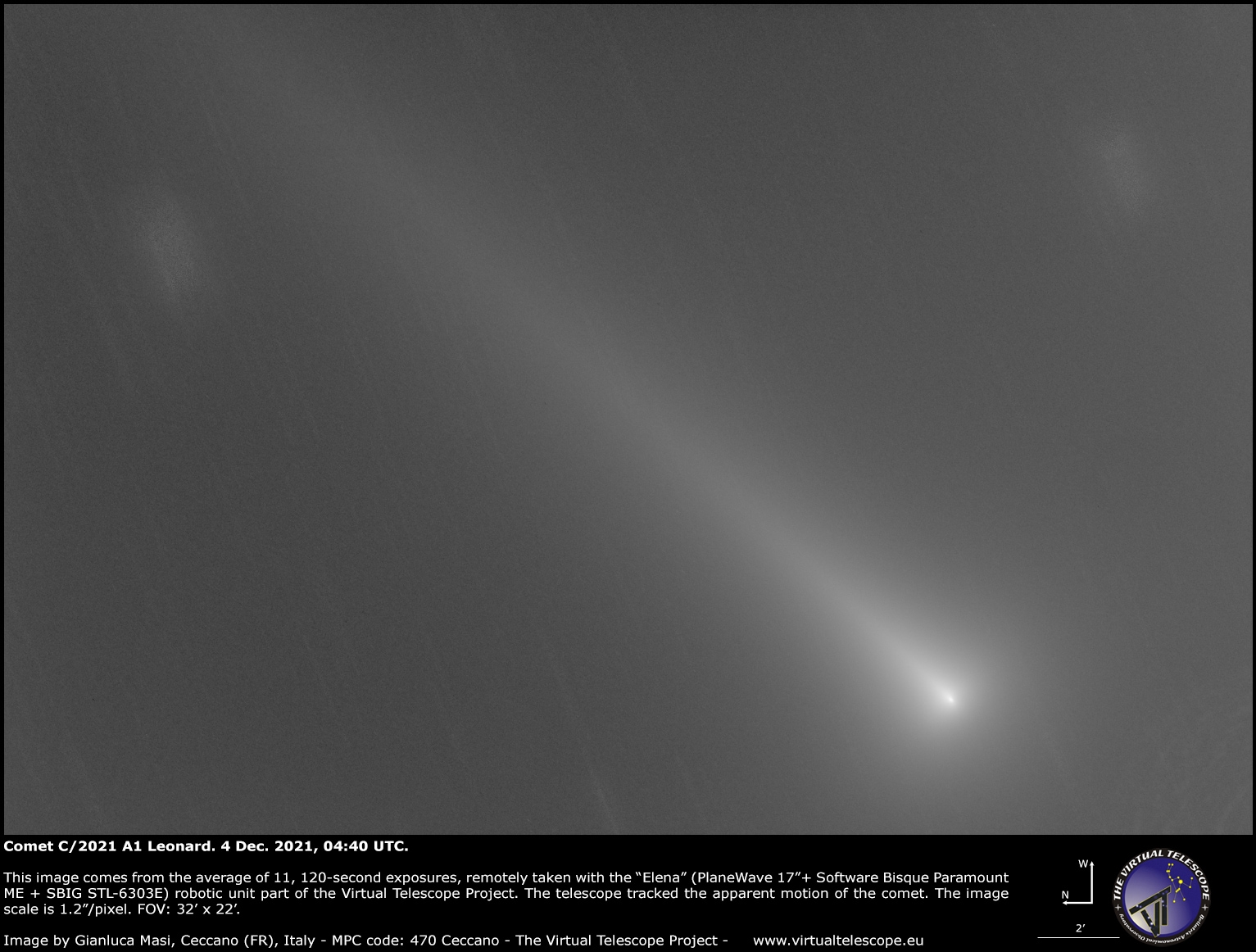 "In the first couple of weeks of December, Comet Leonard can be found in the east before sunrise, passing between Arcturus and the handle of the Big Dipper," the agency shared in a post. "It approaches the horizon right around the time of its closest approach to Earth, meaning it'll likely be brighter but more challenging to observe. It then switches over to being an evening object after around Dec. 14th, for just a little while after the Sun sets -- as it begins its long haul outward from the Sun again, progressively fading in brightness."
And reports suggest you shouldn't miss this comet. According to a report from Sky & Telescope, the comet has been travelling towards the sun for the last 35,000 years. Based on its predicted trajectory, it will pass the Sun on January 3 at its closest point and that will be the last we see of Comet Leonard. Will it return? It could but we will certainly not be around when that happens.
Follow HT Tech for the latest tech news and reviews , also keep up with us on Twitter, Facebook, and Instagram. For our latest videos, subscribe to our YouTube channel.
First Published Date:
08 Dec, 07:28 PM IST
71638970031435
NEXT ARTICLE BEGINS