Cyclone Gulab LIVE location tracker: How to track online via Mausam app as Odisha, Andhra face storm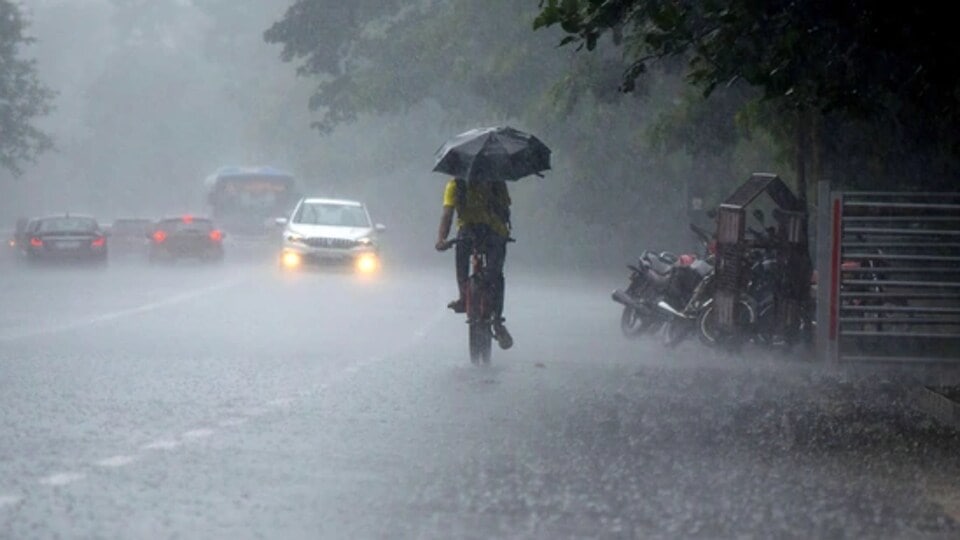 Cyclone Gulab LIVE location tracker: Both Odisha and Andhra Pradesh are set to be pummelled by a massive storm gathering in the Bay of Bengal. Here is how to track Cyclone Gulab online via weather apps and websites.
The Indian Meteorological Department (or IMD) has issued a warning in connection with the incoming Cyclone Gulab, which is expected to affect both Andhra Pradesh and Odisha today, according to the weather monitoring agency. The cyclone is expected to bring additional rainfall to surrounding areas and the IMD has advised citizens about the cyclonic warning and post-landfall lookout, and the areas that heavy rainfall is expected in. Citizens can also track the Cyclone Gulab using their smartphone or computer. Check out Cyclone Gulab LIVE location tracker online:
After Cyclone Yaas and Cyclone Tauktae earlier this year, Cyclone Gulab is the third cyclone to arrive this year, and it is expected to make landfall this evening. IMD has also issued an advisory for fishermen not to venture into the Bay of Bengal and the Andaman Sea or the coasts of West Bengal, Odisha and Andhra Pradesh. Meanwhile, 28 trains have been cancelled in view of Cyclone Gulab. Here's how users can use their smartphones and computer to track Cyclone Gulab before and after it makes landfall in India later today.
Also read: Looking for a smartphone? Check Mobile Finder here.
Official IMD website (Mausam app and website)
While it might not have the best design, the IMD app and website can be downloaded or accessed. The website is mausam.imd.gov.in and it is one of the most up-to-date weather services in India, thanks to the technology used by the government weather monitoring service. This website will let you track Cyclone Gulab, along with other updates related to the natural phenomenon – as they happen, via the dedicated Cyclone section on the website.
UMANG app
Available on both the Google Play Store and the App Store, the UMANG App (or Unified Mobile Application for New-Age Governance) is an all-in-one app for pan India e-Gov services ranging from Central to Local Government bodies. Users can access the IMD updates and information directly from inside the UMANG app, which can come in handy when using a smartphone.
RSMC website
IMD has a second web service that can be used to track cyclones in real-time -- the Regional Specialized Meteorological Centre for Typical Cyclone Over North Indian Ocean's website can be accessed at rsmcnewdelhi.imd.gov.in -- users can monitor and keep track of the cyclone by checking the website throughout the day today.
Skymet Weather: Another extremely reliable app when it comes to predicting weather in India, the Skymet Weather app is also "made in India" and gives users a very reliable tool to predict all sorts of weather, including the monsoon rains. Skymet's meteorologists analyse data from a pan India network of 7000+ Automatic Weather Stations and satellite imagery.
Cyclone Gulab Live status highlights
An orange alert has been issued in Odisha and Andhra Pradesh ahead of cyclone Gulab
Cyclone Gulab may see moderate or heavy thunderstorms and wind speed with 30-40 km per hour to reach some districts of Odisha within the next three hours.
Cyclone Gulab is approaching the coastal states from the Bay of Bengal
Cyclone Gulab is expected to make landfall on Sunday evening according to the India Meteorological Department (IMD).
According to IMD Bhubaneswar, some districts of Odisha including Puri, Khorda, Nayagarh, Ganjama and Gajapati are likely to be hit by the wind with 30-40 km per hour speed.
Waterlogging in the low lying areas along with poor visibility and traffic disruption in the urban areas are predicted.
Cyclone Gulab yellow alert has been issued for the Jagatsinghpur, Kendrapara, Bhadrak, Balasore, Rayagada districts of Odisha.
Cyclone Gulab is likely to move nearly westwards and cross north Andhra Pradesh - south Odisha coasts between Kalingapatnam and Gopalpur around midnight of September 26.
Cyclone Gulab has moved nearly westwards of the Bay of Bengal with a speed of 10 km per hour during the last six hours.
"The Cyclonic Storm 'Gulab' over northwest and adjoining west-central Bay of Bengal moved nearly westwards with a speed of 10 km per hour during last six hours and lay centred at 530 am on September 26 , over northwest and adjoining the west-central Bay of Bengal near Lat. 18.3°N and Long. 87.3°E, about 270 km east-southeast of Gopalpur (Odisha) and 330 km east of Kalingapatnam (Andhra Pradesh)," IMD official said.