FinTech trends to look forward to in the Year 2021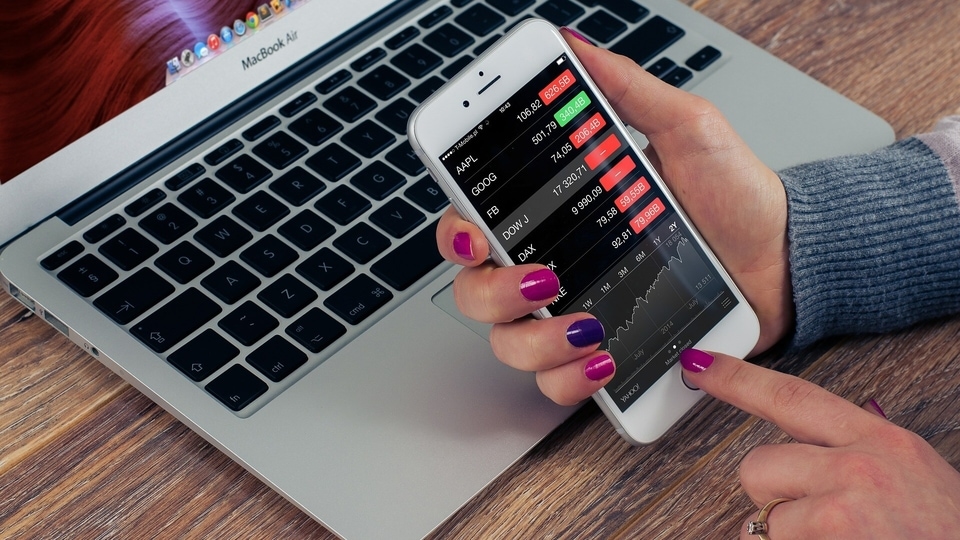 If it wants to keep up with the market, the financial sector will have to concentrate on offering a high-quality customer experience. The FinTech industry must evolve powerful solutions as customers engage more and more through various channels.
If 2020 was marked by unparalleled disruption, 2021 is expected to be marked by remarkable adaptation and transformation. As new opportunities emerge in the FinTech sector, some developments are expected to continue into 2021, potentially propelling the financial services industry forward. Online brokerages gained traction in 2020. UPI payments skyrocketed and many people switched to exclusively online banking to remain socially isolated and secure. With more people turning to FinTech digital solutions for their finances, the FinTech industry will see tremendous growth in 2021.
In my opinion, here are the critical FinTech developments for 2021.
Customer-centric applications:
If it wants to keep up with the market, the financial sector will have to concentrate on offering a high-quality customer experience. The FinTech industry must evolve powerful solutions as customers engage more and more through various channels.
The new-age customer is all about speed, comfort, and ease of access. They don't prefer to fill out lengthy forms or go through the process of copying, printing, signing, and scanning documents. Manual procedures will soon be completely eliminated and replaced with fully automated processes to provide clients with a single digital solution. FinTech Apps now come with document reading, file transfer, and data capture capabilities and can disburse loans in minutes.
Tech-powered collaboration:
According to all recent reports, about 40% of workers are now employed remotely on a semi-permanent basis. This necessitates the use of digital technologies to provide safe access to files and to promote collaboration. High levels of accuracy are needed when translating physical documents into various digital formats.
When implemented into FinTech applications, these features can help keep all documents and files protected within a stable infrastructure while making them accessible via simple web-based API tools.
Control of large amounts of data:
Organizations often collect a large amount of structured data, which comes from loan application forms, tax records, and bank statements, among other sources. Good data insights are important for finding opportunities and improving goods and services, so managing all knowledge efficiently is a key priority for 2021.
As a result, FinTech developers can create apps that collect data easily and reliably, allowing data processing to speed up.
Banking collaborations:
As a result of the pandemic, many of the barriers to digital transformation have been eliminated, and banks and other conventional financial firms are working with FinTech start-ups to attract new customers and connect with existing customers across new platforms. However, as banks collaborate with creative startups, they will need to find ways to easily incorporate operations and data in order to stay competitive and effectively launch new services.
FinTech developers can play a key role in helping financial organisations benefit rapidly, whether it's integrating this functionality into new software or adding features into existing legacy systems.
Blockchain:
As to what I have experienced, blockchain technology has fully changed the FinTech industry by allowing for safe and stable transactions. According to Business Insider Intelligence, approximately 48% of banking executives believe that Blockchain technology would have the greatest effect on banking in 2021 and beyond.
One of the most significant aspects of Blockchain is that it is a modern decentralised finance paradigm that focuses on reducing centralised procedures. It ensures that stored data is protected from beginning to end with minimal risk and that the data is kept safe.
Machine Learning and artificial intelligence:
Let me tell you, banks around the world are integrating AI into their operations because, according to an Autonomous study, AI will cut 22% of a bank's operating costs by 2030. As a result, banks could save up to $1 trillion by introducing AI. Fintech apps may continue to use AI in 2021, with more advanced chatbots to answer customer questions, fraud-prevention tools to verify the authenticity of KYC documents, and other advanced features to improve the accuracy and personalization of financial services.
Artificial intelligence (AI) is also a powerful tool used to tackle rising cybercrime by detecting financial frauds and attacks.
Financial inclusion:
I see it progressing at a quicker pace. According to the World Bank, almost 1.7 billion people worldwide, mainly in developing countries, are unbanked because they lack access to banking services. These areas, interestingly, have a high cell phone usage rate, making them ideal locations for FinTech apps and branchless banking. In these areas, numerous FinTech solutions have been working to enhance financial inclusion.
Banking in the digital age:
People can now access a wide variety of personal financial information and complete important tasks without having to physically visit a bank thanks to digital banking. For the first time, a large portion of the population used digital banking and realised the benefits it provided over traditional banking. Artificial intelligence (AI), biometrics, open banking, and cybersecurity advances have all contributed to this.
E-commerce:
Covid-19 forever altered the definition of online shopping. Most countries will continue to see unhindered, explosive growth in e-commerce in the coming years. Because of the pandemic's restrictions, 40% of internet shoppers switched to e-commerce options, and 45% more people turned to online shopping than before the pandemic.
This article has been written by Tushar Aggarwal, CEO & Founder, StashFin.