Giant solar flare could WIPE us out: Are we ready?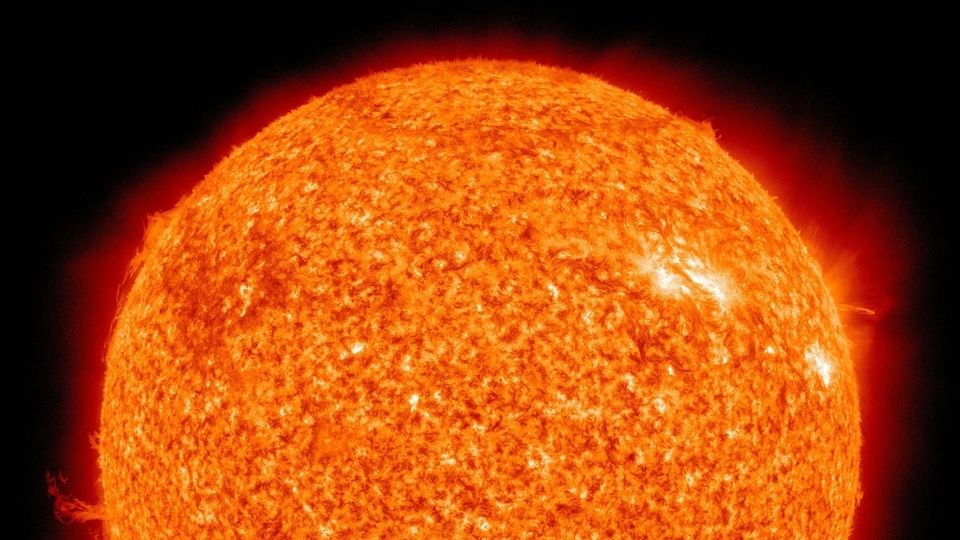 The recent solar storm was of a moderate kind but what happens if it occurs on a bigger scale? Will we survive such an incident?
A few weeks ago, a solar storm was the hot topic of discussion, making us think about what the damages could be and what can humanity do to save itself from the horrible consequences. While the October 2021 event was of a G2 moderate level, it still posed risks to satellites orbiting our planet and the entire electrical grid system on the surface. What happens if the solar storm was more intense?
And, such a catastrophic level of event had already happened a century ago, which gave a glimpse of how destructive it can be!
Solar flares: How the bigger ones can wipe us out
Back in 1859, humanity recorded one of the largest solar storms that hit Earth. At the time, technology based on electrical systems was at a nascent stage and was limited to a few areas of applications like Telegraph systems. Solar astronomer Richard Carrington was tracking a large sunspot when it suddenly emitted white light flare.
The "bright light" lasted for almost 5 minutes and the disappeared. 18 hours after the event, there were Aurorae, or Norther Lights, visible across world; even at the equatorial regions. This was the largest geomagnetic storm that humanity had recorded. While the light show had made reading the newspaper easy at night, it also damaged the telegraph systems, igniting fire even though they were disconnected.
Since then, humanity hasn't recorded a solar storm of that intensity. However, solar storms can't be predicted early and we can know about it only after it happens. There are sun observing satellites that can tell us when such an event has happened.
Big one coming?
Most of the time, solar flares have passed us by massive margins and Earth's magnetic field has deflected their effects away. However, if a super-massive flare is directed at us and it cannot be handled by our atmosphere alone, we could be in trouble.
With vast electrical grids and satellites orbiting our planet, a geomagnetic storm could fry the circuits and renders our electronic and electric infrastructure useless - for months. A solar flare on the same level as 1859's event can today cause a multitrillion dollar damage. Although it won't harm us biological beings directly, think of the hospitals and other key services stuck without electricity or internet!
How prepared are we?
While we cannot do much to avoid a solar storm, we can detect it early and design our power grids in a way to avert the dangers of a geomagnetic storm. The Daniel K. Inouye Solar Telescope can also warn us of the direction of a coronal mass ejection and give us Earthlings at least 3-4 days to prepare.