Hike launches 'HikeLand', a new virtual world to hang out with friends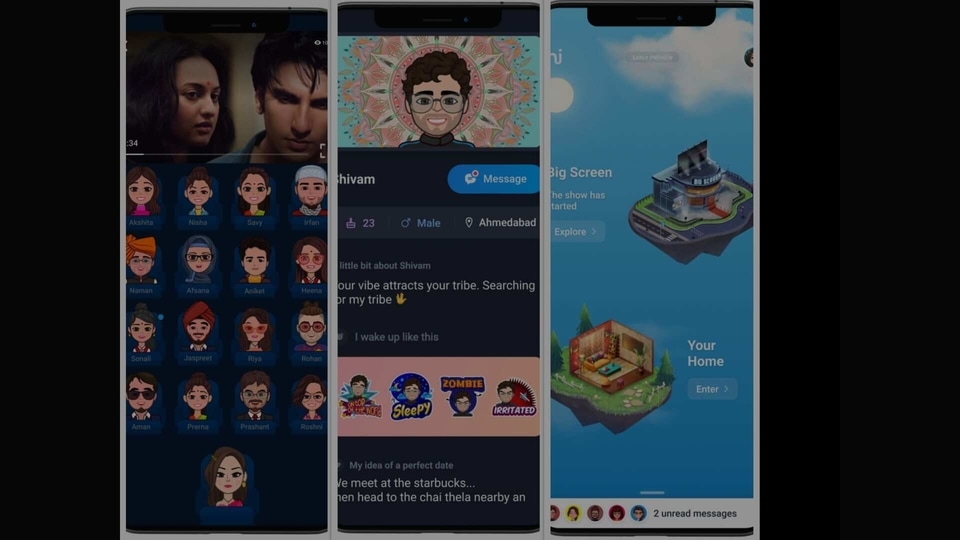 HikeLand is rolling out as an early preview to users starting today. The new virtual world is available within the application.
Hike on Wednesday announced the roll-out of a new in-app platform called 'HikeLand'. Available as an early preview, HikeLand is essentially a virtual world where you can interact with your friends, watch videos together, and even make new friends.
The virtual HikeLand can be accessed by tapping on the global icon within the main application. Users can update to the latest version of Hike Sticker Chat to get on HikeLand, starting today, across Android & iOS.
In the early preview, Hike is offering two virtual environments – Home and Big Screen. In the Home virtual environment, users can invite their friends to hang out and watch videos together. For now, videos are sourced from YouTube. The company also plans to bring support for OTT apps in the future for social watching in the HikeLand. In the Home environment, users have greater control over their privacy as no one can enter without a user's invitation.
ALSO READ: Hike bets big on AI, ML to make conversations more expressive
The second virtual world, Big Screen, is like a mini theatre where they can watch a video with other people. To begin with, Big Screen has videos from YouTube across genres. The videos are available 24x7. In this environment, a user can ping others in the theatre. If the recipient responds after the first message, the two sides can continue to interact with each other.
In an interaction with Hindustan Times, Hike founder & CEO Kavin Bharti Mittal stressed that the HikeLand was an indigenous product that was aimed at mobile-first/mobile-only audience.
"This is the early preview with two unique shared experiences. The goal here is to listen to our users and understand what works and what more do they need. We will be building many more experiences on top of the version you see today," he said.