OnePlus 6T review: Should you settle with the new flagship killer?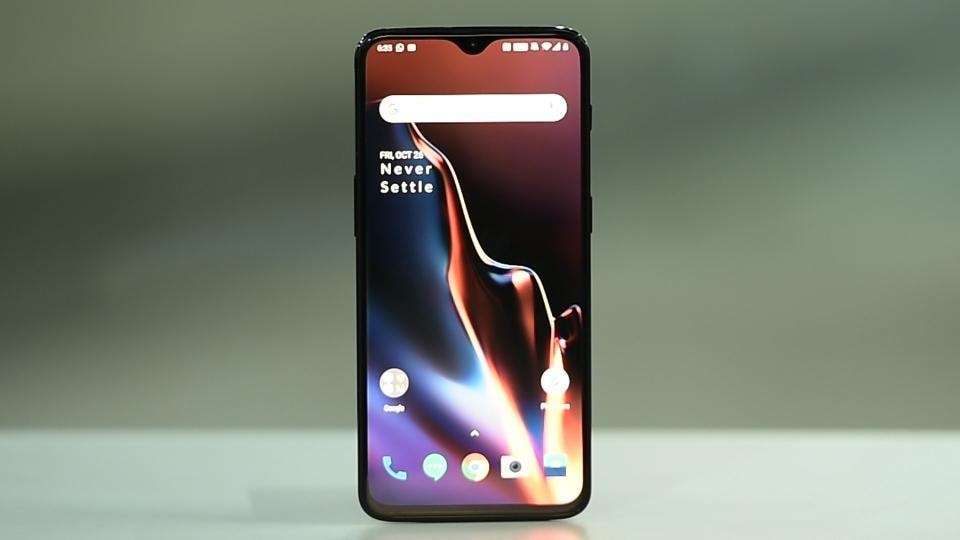 OnePlus 6T runs on Qualcomm Snapdragon 845 processor coupled with 6GB/8GB of RAM – same chipset and RAM combination that powers the OnePlus 6. Check out our detailed review of the latest OnePlus smartphone.
Brand: OnePlus
Product: OnePlus 6T
Price: ₹37,000 (starting price)
Rating: 3.5/5
OnePlus 6T is finally here. Already heralded as the new "flagship killer", OnePlus 6T comes with top-of-the-line specifications and some interesting new features like in-screen fingerprint sensor. The smartphone will go on sale in India on November 1 with a starting price of ₹37,999. Other two variants are priced at ₹41,999 and ₹45,999 respectively.
Full specifications
OnePlus 6T measures 157.5 x 74.8 x 8.2 mm and weighs 185 grams. It comes with a 6.41-inch notched display with 19.5:9 aspect ratio, 1080x2340 pixels resolution, and Corning Gorilla Glass 6 protection.
The smartphone has 16-megapixel and 20-megapixel rear cameras. It has a 16-megapixel front-facing camera. In terms of connectivity, OnePlus 6T supports Bluetooth 5.0, USB Type-C, Wi-Fi, 4G VoLTE and GPS among others.
OnePlus 6T runs on Android Pie-based OxygenOS 9.0 and is powered by Qualcomm Snapdragon 845 processor coupled with 6GB/8GB of RAM and Adreno 630 GPU. It comes with 128GB/256GB built-in storage. It is powered by a 3,700mAh battery.
Design
OnePlus had embraced glass design with OnePlus 6. In the latest model, OnePlus has retained the same design language but with subtle changes. It's slightly thicker and heavier than OnePlus 6. Good thing is that OnePlus 6T with a taller look and feel is now more in line with the contemporary edge-to-edge phones. The predecessor was a mere glass back version of OnePlus 5T with a wider back panel.
Just like every other glass back phones, OnePlus 6T grapples the problem of getting smudged after a brief usage. Either you can keep wiping the phone to remove the fingerprint marks or just snap on a cover. OnePlus 6T is quite slippery as well. Since it no longer has the dedicated fingerprint slot, the rear feels cleaner with flat dual-camera module, LED flash and the company engraving.
The power/wake button and alert slider are located on the right edge. Both the buttons are well within reach though people with smaller hands may have to stretch a little extra to reach the alert slider. The left edge houses the SIM a lot and volume buttons. The base has USB Type-C sandwiched between speaker grilles. Note that the phone does not have dual speakers and the secondary hole is for an aesthetic balance.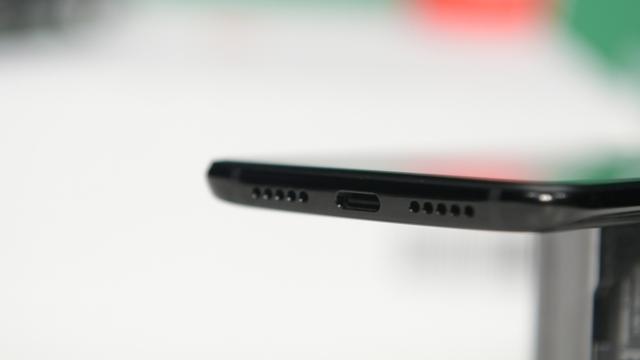 The most important change has come to the front. Gone is the wide boat-shaped notch and comes in the trendier waterdrop notch. Notch is well camouflaged thanks to darker wallpaper. Is waterdrop notch better than the previous? Well, notch on an Android phone brings nothing to the table. Nowadays notch is being advertised as a feature but the bitter reality is that it's just a constant distraction, especially when you're watching videos. Vivo Nex, Samsung Galaxy S9 and Note 9 are good examples of how phones can still have higher screen-to-body ratio without the notch.
In the case of OnePlus 6T, waterdrop notch can be hidden through Settings. Since it covers very minimum space and automatically hides (via thin black strip) when watching videos on YouTube and Netflix, notch never become a hurdle for me. Also, I have grown accustomed to notches after having used phones like Apple iPhone XS Max.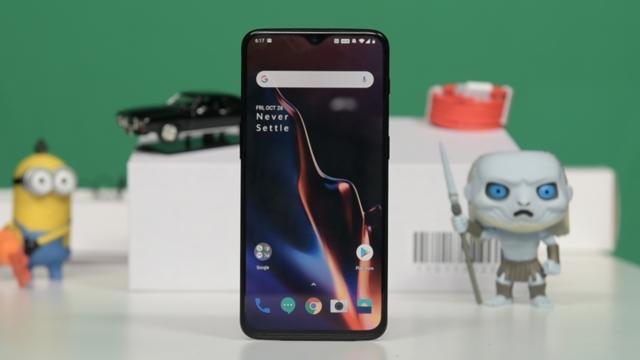 OnePlus 6T had to sacrifice the iconic LED indicator on the device to bring the notch display. The customisable LED indicator was in fact a key feature on OnePlus phones. If you really cared about the LED notifications, OnePlus 6T is set to disappoint you. The company, however, says the "lift-up display allows users to see notifications on their lock screen when the phone is picked up hence negating the need for LED notification." In my opinion, it's not really a deal breaker.
Display, UI and in-screen fingerprint sensor
OnePlus 6T now has a bigger 6.41-inch display with a better 19:5:9 aspect ratio. The resolution, however, hasn't changed at 1080x2340 pixels resolution. Ideally, OnePlus should have bumped up the screen resolution for such a large screen. With lower pixel density, it's not really on par with the likes of Note 9 and other flagship phones it aims to sink.
An AMOLED panel, however, makes it brighter and more vivid. But the display is without niggles. If you've set it to Adaptive Mode, the display struggles with adjusting to the ambient light. The responsiveness is also visibly slower than expected. It's gets quite frustrating as well after sometime.
OnePlus 6T lets you choose between different screen modes like RGB, DCI-P3, Adaptive Mode and Custom Color. Among these DCI-P3 mode is much soothing to the eyes, though Adaptive Mode should be our go-to mode.
The display quality is certainly inferior to the likes of Apple iPhone XS Max and Samsung Galaxy Note 9. If you're watching series like Gotham (Netflix), you will easily notice the stark difference in details.
The latest version of OxygenOS (based on Android Pie) works pretty much fine as the previous iterations. There's a slight tweak in the UI, mostly inspired by Google's new mobile OS. For instance, it lets you use iPhone X-like gesture navigation. It takes a bit of time to get used to the new gesture navigation but you will find it more intuitive after some time.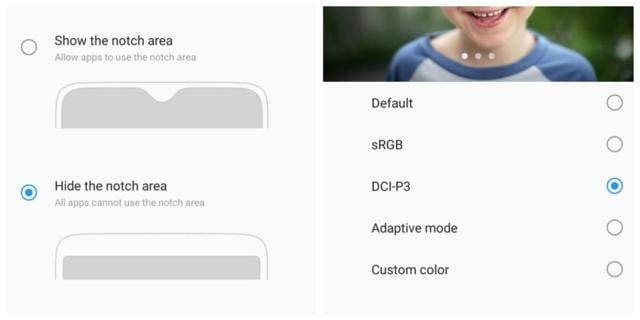 The problem, however, is that a few third-party applications haven't been optimised for the new UI. Good thing is OnePlus allows you to switch back to the classic on-screen touch buttons for navigation. As mentioned in our first impressions, OxygenOS needs a lot of improvement. OnePlus last week rolled out a firmware update (version 9.0.3) to the phone. Hopefully, the company will bring more fixes with future updates.
OnePlus 6T may set the trend of in-screen fingerprint sensor on the phones. Of course, it's not the first one to do so. Based on my experience on the OnePlus 6T, I don't think the current quality of fingerprint-on-display is really compelling. It's not fast and responsive enough. I had enabled all the modes-- in-screen fingerprint sensor, pattern lock and face unlock (whichever worked faster behind-the-scenes).
Camera
OnePlus 6T comes with the same camera specifications as the OnePlus 6 which is quite disappointing. OnePlus 6 's camera wasn't really impressive. Despite promises of "honest results", OnePlus 6T has a disappointing camera. It does take good shots in daylight with fine details and balanced colour output. But it's not really good enough to outshine rivals like Galaxy Note 9. Perhaps, Xiaomi's Mi A2 comes very close to OnePlus 6T in terms of daylight photography.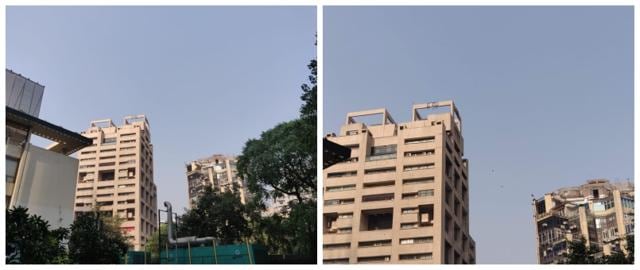 The biggest problem with OnePlus 6T is its low-light performance. It's below average. Most of the photos taken in low-light were bad. They missed clarity, focus and more importantly had lots of noise.
OnePlus 6T comes with a new Nightscape mode in the camera to enhance the quality. Well, it does not. It certainly enhances the brightness but kills the clarity to a great length. Using Nightscape is tedious as well. The image processing is very slow and needs a user to keep their hands stable.
OnePlus explains Nightscape takes "2 second exposure time and up to 10 multi-frame shots. OnePlus 6T stacks 10 shots together to create clearer true-to-life shots, hence the processing time is a bit longer than auto-mode shots."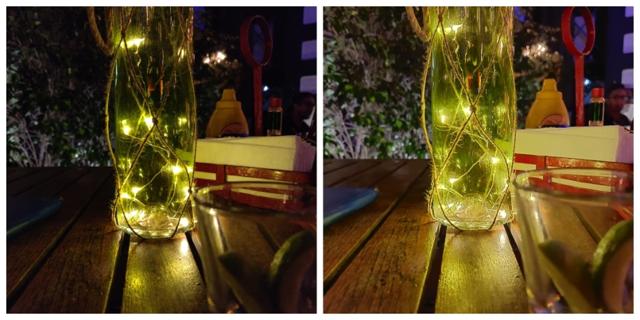 It seems the company is expecting too much from its users to have that kind of patience. And as said earlier, results aren't really worth the pain. We suspect the below average camera performance is mainly because of the poor optimisation under-the-hood. Expect future software updates to focus on the camera a lot.
OnePlus can certainly take some inspiration from Google on how to optimise the camera through software. Let us remind you that Google Pixel 3 uses single camera lens to deliver what two or three cameras are nowadays being used. Also, Pixel 3's Nightsight mode is already receiving wide praise.
Performance
Trust OnePlus to deliver top-notch performance on its phones. OnePlus 6T is no exception. Powered by Qualcomm Snapdragon 845 processor coupled with up to 8GB of RAM, OnePlus 6T handles all the graphic and resource intensive applications with ease. The phone automatically optimises the cores for such games and applications ensuring you've smooth experience. The phone heats up a bit on longer gaming sessions but never to an uncomfortable level. Apps like Snapchat do drain the battery faster on OnePlus 6T (if you've given the app full permissions).
OnePlus 6T now comes with a larger 3,700mAh batter that delivers near full-day back on medium to extensive usage. Note that our usage included extensive multimedia streaming and browsing. Google's adaptive battery mode in Android Pie is a boon to various Android phones that have missed out on delivering the necessary extra hours of juice. If your usage is lighter, then you can easily use the phone for almost one and a half day. The fast charging is also quite impressive.
We certainly missed the 3.5mm headphone jack on the new phone. It is an inconvenience for those who aren't used to phones without 3.5mm jacks. Good thing is the phone comes with USB Type-C connector so OnePlus 6T consumers don't need to spend on additional accessory. Elements like audio quality and speakerphone quality are also pretty satisfactory. Speakers aren't as loud and clear as the iPhone XS Max, though.
Verdict
What has always worked in favour of OnePlus is the price tag. OnePlus 6T despite its imperfections remains the only affordable alternative to the premium handsets in India. The phone delivers near excellent performance but software and especially camera leave a lot to be desired. OnePlus 6T has the same weaknesses and strengths as the predecessor. So, If you're a OnePlus 6 user, you don't need to upgrade to OnePlus 6T. For those planning to buy OnePlus 6T, keep your expectations from the new flagship killer real.