Pixel 2 XL review: Google's best smartphone so far
After having dominated the software space, Google is betting big on hardware with its Pixel-series of smartphones. But does its Pixel 2 XL edge out the competition? Check out our full review of the phone.
06 Dec 2017, 02:05 PM IST
in news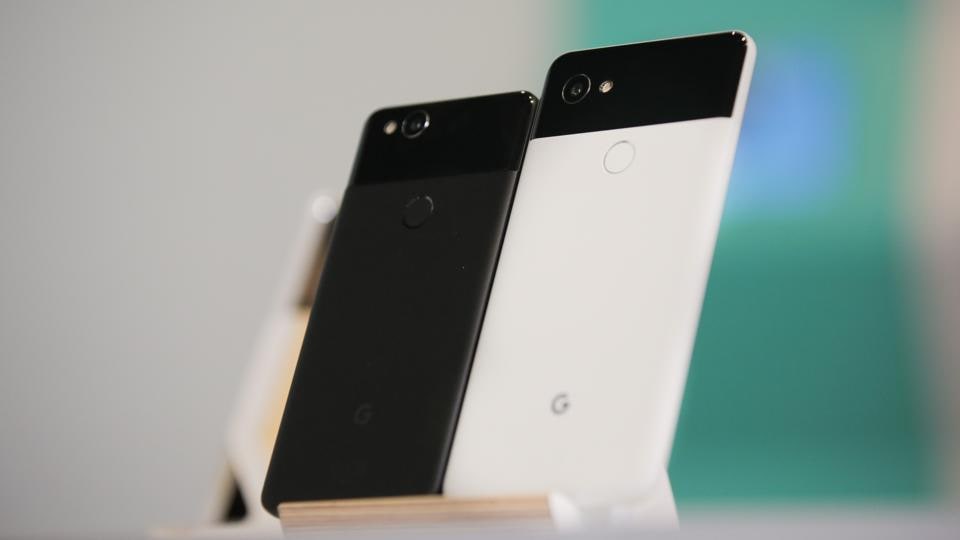 Google's prowess in software development is unparalleled. Even with Android, the world's largest mobile operating system that has remained unchallenged for several years and is likely to remain so in the coming years. Over time, the company is also betting big on hardware with its Pixel series.
Pixel series, touted as 'made by Google' phones, is still in its second-generation. But it doesn't mean that its phones are behind competition. The Google Pixel 2 XL, for instance, is a solid combination Google's software prowess and contemporary hardware.
The price tag that hovers above ₹70,000 can dent Google's efforts to tap the mass market, especially in India where the likes of OnePlus and Samsung offer much lower-priced premium and equally capable phones. Moreover, Google Pixel series are yet to have an 'aspirational value' that Apple's iPhones enjoy in India.
I have been using the Pixel 2 XL as my primary smartphone for more than a week. The smartphone doesn't seem to be any less than any other premium smartphones that are available in the market. It's a good looking smartphone.
There's subtlety in the design with a simple slab-like structure with gently curved corners. The phone has a 6-inch QHD+ edge-to-edge display, making it Google's first attempt at the hot new trend of bezel-less phones. Like other so-called bezel-less phones, Pixel 2 XL isn't fully edge-to-edge, but has a standard 18:9 aspect ratio. Protected by 3D Corning Gorilla Glass 5, the display is a pOLED panel coupled with a whopping 538ppi pixel density.
Google's Pixel 2 XL delivers quite impressive contrast and colour accuracy, though I would rate OLED panel on the iPhone X much higher for sheer consistency. That said, you can always add a bit of vibrancy in the display by activating "Vivid Colour" mode hidden in Display Settings. By activating, you'd notice a bit of enhancements in saturation, which is apt for graphic-intensive games.
Google has brought the best of its software into its new range of Pixel 2. The phone runs on Android 8.0 Oreo out-of-the-box and will be the first phone to receive future Android updates and security patches, a key concern for many smartphone users.
Apart from the latest of Android Oreo, Google has also launched a few features that are Pixel exclusive. For instance, Google Lens is an AI-driven visual search tool that comes integrated with Assistant. The visual search tool shows up contextual search results by just scanning an item. Overall, Google Lens is capable of recognising books, addresses, barcodes and more.
Inspired by HTC's U11, Google Pixel 2 XL comes with a 'squeeze' feature, which lets you fire up Assistant by just hard pressing side panel. It's a nifty feature for those who frequently use Google Assistant.
Backing up the OS is a combination of Qualcomm Snapdragon 835 processor and 4GB RAM. As you'd expect from a premium smartphone, the performance is top-notch.
Sporting a 3,520mAh battery, Google Pixel 2 XL may have a smaller "mAh" number than many phones, say Gionee M7 Power that comes with a 5,000mAh batter and costs less than half. But, as we have seen on various premium phones such as Samsung Galaxy S7 and Galaxy S8, it's more about the optimisation rather than chasing a number.
That being said, Google Pixel 2 XL has a near-excellent battery life as well. If you're a heavy user, you can easily squeeze out a full day battery life from the phone. On lighter use, which could be smaller sessions of gaming or browsing or streaming, you can achieve higher battery life. Besides, you have a slew of battery customisation and optimisation features to manage the device battery life.
While Google has tried to match the competition on various aspects, it has chosen to stay aloof to the 'dual-camera' trend. Instead, it relies on its software optmisation for achieving Bokeh DSLR-like shallow depth-of-field effects. During our usage, Pixel 2 did take excellent portraits, as good as iPhone X's.
That said, it's quite better than a lot of smartphones with dual-camera setup. Google Pixel 2 XL has helped me take some great shots, even in indoor lighting. Camera is certainly a big USP of this phone. Is it better than Samsung Galaxy Note 8 or iPhone X? We will try to touch upon that in a separate article. For now, it's exactly what you would expect from a premium smartphone.
Google Pixel 2 XL could have been a lot better with a 3.5mm audio jack. Surprisingly, Google had itself mocked Apple last year for skipping feature on iPhones. But it appears Google is going to go ahead with this USB Type-C based audio feature. Fortunately, Google bundles a USB Type-C connector with the phone to make it easier. However, thanks to iPhone X, I had grown accustomed to live with the 3.5mm audio jack. And anyway, I purchased a Bluetooth headphone to solve the future problems. ALSO READ: Google explains why it killed 3.5mm headphone jack on Pixel 2, Pixel 2 XL
Verdict
Even though I did not face any glitches with Pixel 2 XL, a lot of users have pointed out a slew of bugs and issues with the phone, many of which Google has acknowledged.
We are hoping Google will continue to fix those problems with future updates. That said, Pixel 2 XL is definitely the best Google phone thus far and is worth considering. Though the phone faces a strong competition from Galaxy Note 8, which is about ₹3,000 less expensive than Pixel 2 XL.