Reliance JioPhone is back on sale: Here's everything you need to know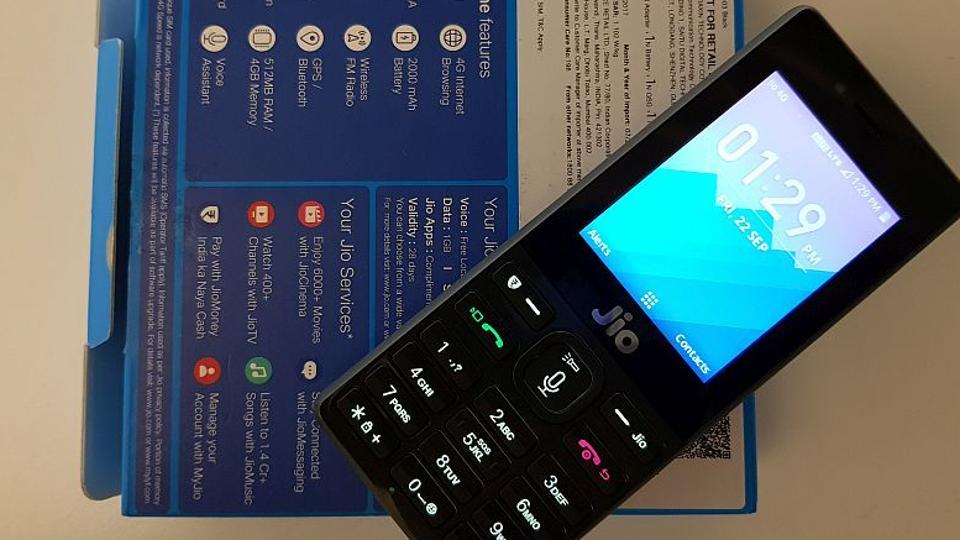 Reliance JioPhone is now available for customers.
Reliance Jio's ultra-affordable smart feature phone 'JioPhone' has now been made available to customers. The phone, however, is currently being sold only at offline retail stores.
Though there's no update on when online orders for JioPhone will resume, sources said fresh handset stocks will be available across Jio stores in the next two to three days. Customers can register themselves on Reliance Jio's website for now, and the company will alert them via SMS on availability and pre-booking status.
Those who had already registered for JioPhones are now receiving SMS alerts that state: "Thank you for confirming your interest in JioPhone. Now available at a Jio Store near you. Limited stocks."
It appears that the terms and conditions for purchasing the Reliance JioPhone have remained unchanged. This essentially means that customers will need to pay an interest-free refundable security deposit of ₹1,500.
Early return charges are ₹1,500 plus taxes (if given back within 12 months from the first date of issue of the JioPhone), ₹1,000 plus taxes (after 12 months and up to 24 months from the date of first issue of the JioPhone), and ₹500 plus taxes (after 24 months and up to 36 months from the date of first issue of the JioPhone).
Reliance JioPhone's return to stock comes at a time when rival Airtel has launched a bunch of 4G VoLTE smartphones at prices matching that of the feature phones. Airtel recently launched three new Intex phones at a starting (effective) price of ₹1,649.
Apart from Airtel, Micromax has also launched a 4G VoLTE smart feature phone, Bharat 1. Priced at ₹2,200, Bharat 1 is not locked to any carrier unlike Reliance JioPhone. Moreover, it comes with the Micromax Entertainment app for Live TV, music, movies and videos streaming, UPI app for digital payment, and supports 22 Indian languages. Bharat 1 will also support popular messaging applications such as Facebook and WhatsApp in the near future.
Reliance Jio, on the other hand, has teamed up with Google to bring Assistant onto its voice-based browser. "Assistant can help make phone calls, type out texts, play music and videos, navigate and search the Internet, and access other apps and services," said Caesar Sengupta, VP, Next Billion Users team, last week.