Samsung Galaxy S9 review: The best an Android smartphone can offer
Samsung Galaxy S9+ retains the same design language but offers improvements and upgrades underneath. Read our detailed review to find out more.
26 Mar 2018, 03:57 PM IST
in news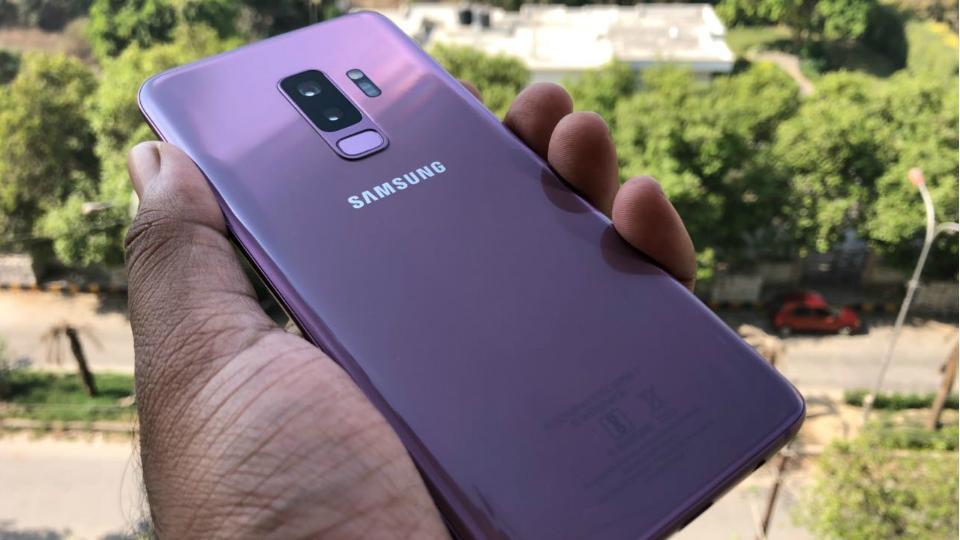 Samsung took a major leap last year with the launch of the Galaxy S8 series as it introduced a new design and look for the company's Galaxy S series. The same was seen with Apple's iPhone X and iPhone 8 smartphones which also brought in radical changes in design and technology.
With the new Galaxy S9 series, Samsung, as expected did not bring in any radical change but instead worked on improving the important bits. Samsung Galaxy S9's most of the new features are incremental in nature, but it doesn't mean the phones are behind the curve. Samsung Galaxy S9 takes the mantle from S8 to deliver significant improvements in camera capabilities and under the hood performance upgrades.
We have been using Galaxy S9's elder sibling Galaxy S9+ as our primary smartphone for roughly two weeks. Here are key takeaways.
Design, display
Samsung Galaxy S9+ looks very similar to the older Galaxy S8+. Featuring glass back and front, the phone has metallic side frames. Dual curved edges fluidly merge with the overall ergonomic. A premium build ensures that the Galaxy S9+ looks highly sophisticated and very pretty.
The front has a bright Super AMOLED display that is edge to edge which Samsung describes as Infinity Display. Sporting 18:9 aspect ratio, the display dominates the front but has fair amount of bezel on the top which houses selfie camera sensor, speaker and other necessary sensors. A slim bottom bezel also exists which in our opinion is fine as it gives a little breathing space between on-screen navigation buttons and the perimeter of the display.
At the top is the hybrid SIM slot which houses dual-SIM/one SIM card and one microSD card. The base sports a 3.5mm audio jack, USB Type-C port and another speaker. It's encouraging that Samsung hasn't given up on 3.5mm audio jack and only relies on USB port for audio experience. This allows more people to use the phone without worrying about buying additional hardware for the audio or get accustomed to connectors.
The left edge houses the volume buttons along with a dedicated Bixby button whereas the right edge has the unlock/power button. The biggest change, however, is on the back where the fingerprint scanner has been relocated to the bottom of the camera module.
One of the major issues with Galaxy S8 and Note 8 phones were that the fingerprint sensor was adjacent to the camera module, making it difficult to use it without ending up smudging the camera lens. Galaxy S9+, however, solves that problem. It's a lot easier to reach now. It's very similar to the fingerprint scanner on the mid-range Galaxy A8+. Looks like, this is going to be the standard location for the fingerprint scanner in the coming Samsung phones in the future.
The glass back panel is a fingerprint magnet forcing you to keep wiping the phone time and again. This has been a common problem for most of the glass back phones in the recent past. You get used to the smudgy back panel after some days.
The Galaxy S9+ offers a great display experience as well. The AMOLED display is vivid and colourful as it has always been, and it's a lot better than the displays on other premium Android phones like Google 2 Pixel. Samsung Galaxy S9+ has a 6.2-inch with 18:5:9 ratio, 1440 x 2960 pixels resolution and 529ppi pixel density. The display is HDR 10 compliant as well.
From reading an e-book to watching any high-resolution video, Samsung Galaxy S9+ handles everything with ease. Samsung has upped the brightness level on Galaxy S9+ in order to deliver vivid photos and videos experience. It also automatically increases the contrast if you're outdoors. While Galaxy S9+ display delivers rich details, it's slightly reflective.
Features
Bixby
Samsung Galaxy S9+ comes with the company's own version of Google Assistant. Called Bixby, the digital assistant has been deeply integrated with its core features. You can activate Bixby via the dedicated button on the left. It's also integrated within the camera and uses object recognition technology to serve information about the products. It can do real time language translation as well. Bixby is a fine digital assistant but doesn't have anything remarkably different from Google Assistant. Samsung is expected to soon roll out Bixby 2.0, which is likely to make the experience better.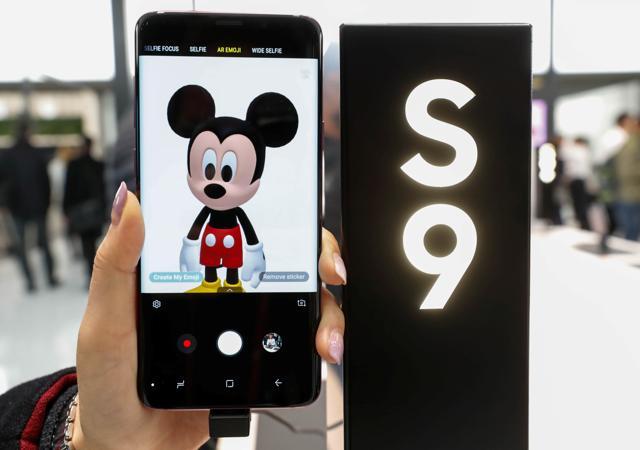 AR Emojis
AR Emojis, Samsung's own version of iPhone X-inspired Animojis, are pretty fun to use. It replicates your facial expression and lets you create GIFs etc. But just like Animojis, AR Emojis can get boring very soon. Perhaps, the younger generation may find it highly entertaining.
960 frames per second slow motion
Samsung's much-hyped ultra slow motion video capture feature unfortunately remains just hype. It's doesn't perform very well in low-light conditions and is way too difficult to take perfect slow motions. From technology point of view, it's a welcome addition. Just that Sony has already done it with its Xperia XZ Premium.
Camera
We have talked in length about the camera capabilities of the smartphone in our camera review. Just to recap, Galaxy S9+ comes with an 8-megapixel front camera with 1/3.6-inch sensor size, 1.22um pixel size, f/1.7 aperture and 80-degree field of view. It is accompanied by some software features such as selfie focus and wide-angle selfie.
On the back, Samsung Galaxy S9+ features Dual Pixel 12-meapixel sensor with 1/2.55-inch sensor size, 1.4um pixel size, 77-degree field of view, dual-aperture mode (f/1.5 mode) and (f/2.4). The dual-camera setup also has dual-Optical Image Stablisation (OIS), 2X optical zoom, 10X digital zoom and live focus (for background blur effect).
Samsung Galaxy S9+ takes stunning images, especially in low-light. It's slightly better than Galaxy Note 8 as well. As mentioned in our review, Samsung Galaxy S9+ is one of the best camera phones in the market right now. READ: Samsung Galaxy S9+ camera review
Software, performance
Samsung Galaxy S9+ runs on Android 8.0 Oreo-based TouchWiz UI. Samsung's own custom skin has improved a lot over the years and it feels smoother. Though who love vanilla Android experience like Google 2 Pixel may be find TouchWiz UI a bit too much. But for those who have used Samsung Galaxy Note 8 and A8+, Touchwiz UI will not be an unfamiliar territory.
A custom skin also means a number of pre-loaded Samsung applications such as Samsung Pay, Samsung Notes, Bixby and My Galaxy among others. The smartphone comes pre-loaded with Google apps such as Maps, Drive and Photos among others. Even if a user's data is synced with Google's suite of apps, Samsung gives the flexibility of not using them. If you're signed up Samsung, you can back up your data with the company's cloud services.
One of the likeable things about the phone is that a user can activate a side edge panel for easy shortcuts to frequently visited applications. It's similar to older Edge phones that Samsung offered. A few non-Samsung brands were able to mimic the experience on their phones as well without actually offering a curved display.
Another encouraging factor is Android Oreo out-of-the-box, but the fact is Samsung is quite slow in rolling out software updates its smartphones. And of late, regular security and software updates are increasingly becoming an important factor for users before they make a purchasing decision. Companies like Motorola and Nokia consistently highlight this as their strength. Samsung fans would be hoping that Galaxy S9+ will be among the first wave of phones to get the future Android P update.
The software experience of the Galaxy S9+ is satisfactory and the overall performance of the phone is quite impressive. During our usage, we threw almost everything at it. This includes playing graphic-intensive games such as Real Racing or high-resolution multimedia on the phone. The dual-speaker system (one located at the top and one located at the base) makes the phone more immersive.
Running on Exynos 9810 SoC coupled with 6GB RAM, Samsung Galaxy S9 will not disappoint you with its performance. The battery life, however, is a matter for concern. Without using software-based optimizations such as reducing the display resolution or constantly the native checking app power monitor, you may have less than day of battery life on medium to heavy usage. Our regular usage included a lot of music and video streaming, web browsing, gaming, video calling and other basic social media apps. On light use which we don't expect from premium phone users you can draw a full-day back up.
Verdict
Samsung Galaxy S9+ isn't a perfect smartphone but it gets very close to the perfection in a highly fragmented Android smartphone segment. The strengths of the phone are its top-notch camera and solid performance. A premium design is an additional luxury. The Samsung Galaxy S9+ is more enjoyable for its superior camera capabilities rather than its looks or gimmicky AR features. The Galaxy S9+ camera has to be at the top rung along with Google 2 Pixel and iPhone X.