Teacher's Day 2021: 8 apps on the Apple App Store that are best for teaching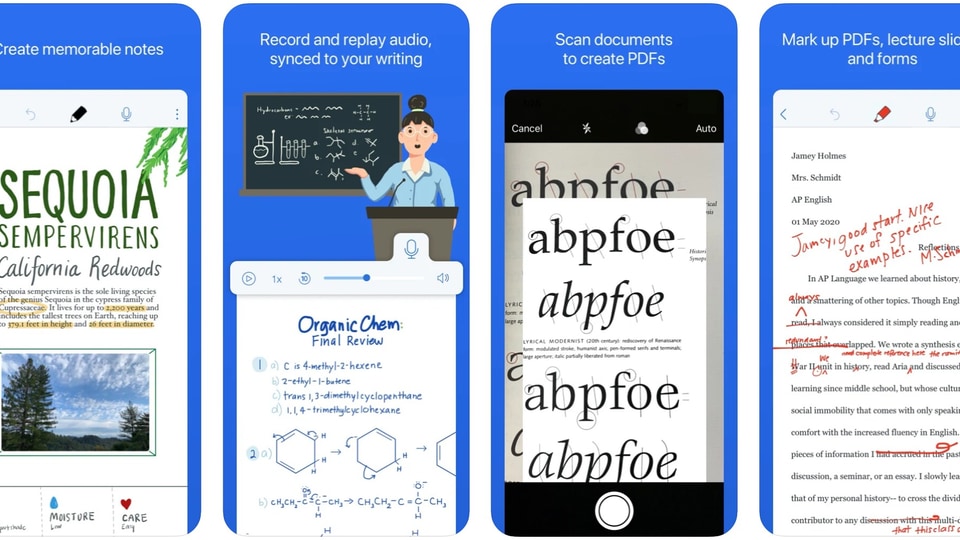 Teacher's Day 2021: For the teachers out there, here's a list of 8 apps from the Apple App Store that could help you teach better.
Teacher's Day 2021: Teaching is not easy. And especially now when all lessons have been moved away from classrooms to online, teachers have to come up with newer, more innovative ways of keeping students interested in the lessons. If you are a teacher who uses the iPad or a Macbook for your lessons, we have some apps for you that will make your work easier. You might be using some of them already, but in case you aren't, we've also highlighted what they can do so as you can make the best of them. So, here are 8 Teacher's Day 2021 apps that are best for teaching:
iTunes U
iTunes U provides everything an instructor needs to bring the classroom together on iPad. You can build lessons with apps and your own materials, collect and grade assignments, start class discussions or talk with students to answer questions and provide feedback. iTunes U also allows anyone with an iPhone, iPad or iPod touch to learn from a large collection of free education content in public courses from leading schools, universities, museums, and cultural institutions.
iMovie
With iMovie, you can create trailers and 4K-resolution movies. All you need to do is choose your clips, then add titles, music, and effects. You can easily add photos and videos to projects, trim clips with your finger, add seamless transitions and fade audio, add special effects, use High-Fidelity filters and add built-in sound effects or record your own VoiceOver. If you need to make videos for class, this is the perfect go-to app.
Notability
Notability is a note-taking and PDF annotation. You can combine handwriting, photos, and typing in a single note to bring your projects to life. You can even add and annotate PDFs in Notability. It's a good place to create and organise work and school projects.
Quizlet
Quizlet is a handy way to study, practice whatever subject you're learning and it brings in new expert explanations, an AI Learning Assistant, and flashcards. You can also create your own flashcard sets or choose from millions created by other students. You can test yourself with practice problems and seven study modes. You also get personalised study paths and can track your progress with the Quizlet Learning Assistant.
Inko - Interactive Whiteboard
Inko is a collaborative whiteboard that lets you draw together using multiple iPad, iPhone or Mac, and even interact on Apple TV. This app is ideal for team coworkers in a brainstorming session, for a creative classroom project, or for an interactive meeting between a graphic designer and their client. Inko also offers precise Apple Pencil support as well as hi-res PDF exports to share with your group when you're done.
MindNode - Mind Map & Outline
MindNode is a brainstorming app for Mac and iOS. It helps you capture your thoughts and create a clear picture of your idea. You can use MindNode for free to capture your ideas with actions like editing, rearranging, and folding nodes, as well as importing and exporting files.
Additio - Teacher gradebook
From planning to grading your students, Additio centralises all your classroom management in a simple and easy-to-use app. Key features and advantages include a digital gradebook, lesson planner per sessions, and curricular units with customised templates, rubrics with the possibility of peer and self-assessment, assessment based on skills and learning standards, customised reports, and record of attendance, timetable, seating plan, and calendar.
Explain Everything Basics
Explain Everything Basics is an iPad- and iPhone-only version of Explain Everything where creations are saved locally on the device. Explain Everything Basics was designed for schools with iOS-only deployments. It is also intended for those who may need to exclusively purchase it via Apple's Volume Purchase Program (VPP), those with internet access challenges, or both.