The definitive guide to buying an e-reader
The indulgence of reading has been transformed with the advent of eBook readers. These intuitive gadgets are replacing books with engaging experiences and broad access to the written word. If you are still debating on the device that best fits your need, read on.
10 Dec 2014, 11:32 AM IST
in news
Remember the smell of paperbacks and the enriching time spent going through long alleys of bookshelves at stores and in libraries. Well, those were simple joys of life for me.
Till 2010 that is, when I bought my first Kindle. The indulgence of reading and accessing information has been transformed as the world has moved to eBook readers. These intuitive gadgets are replacing piles, actually racks, of books with engaging experiences and broad access to the written word. If you are still debating on the device that best fits your need, read on.
Although, first things first. Before you make your buying decision amongst different brands and diverse devices, you would need to decide whether you want to go for a tablet or a dedicated eBook reader. If you want to stick with a dedicated reading device, an e-ink reader is your best bet. These devices provide you the best reading experience, almost similar to reading a paperback. These are also lighter and thinner than most tablets, and easier to hold with one hand while reading.

While these include the ability to browse or connect to your social networks, the focus on reading is not compromised giving you a distraction free experience. The reading experience on readers, especially outdoors, trumps that on tablets with glare on the screen.
Amazon to add colour to Kindle e-readers
Also, one of the lesser talked about advantage of eBook readers over tablets is the long battery life. Load up your books while you are heading off for your vacation, and you wouldn't need to charge your device for several weeks. If you are a fervent reader, you'll keep draining your tablet's battery if you are reading for long periods.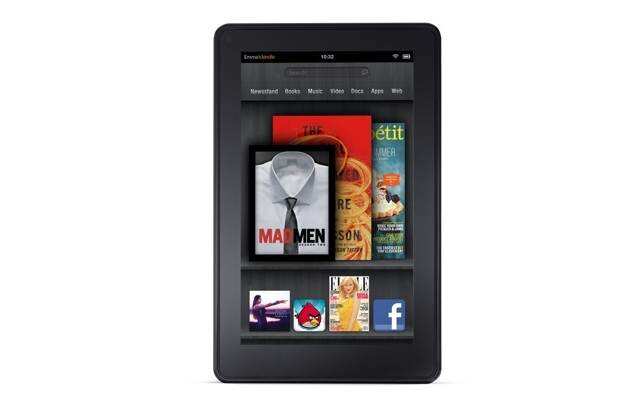 However, if you want to add a bit of versatility allowing you to browse the Web and experience a growing array of media, entertainment, and productivity apps, you might want to look at a tablet that can also replace a laptop for a lot of tasks. From the popular Apple iPad to the growing number of Android tablets from Samsung, Sony, et al or the local OEMs and service providers like Micromax and Reliance, all tablets (essentially, operating system running those) have apps for Nook and Kindle that allow you to read books and magazines on your tablet device in full color.
Amazon's streak of Fire ignites shares
Also, there is a growing range of smaller tablets that extend the e-readers. The Nook Color launched in 2010 and Amazon Kindle Fire launched the year after are 7-inch color tablets that run custom version of Android, and apart from the reading app, deliver a complete tablet experience. These tablets are cheaper than the others; however, have limitations in hardware like the absence of camera or GPS. If you need a little extra from your eBook reader but do not want to spend a lot for a full-blown tablet, these fit the bill perfectly.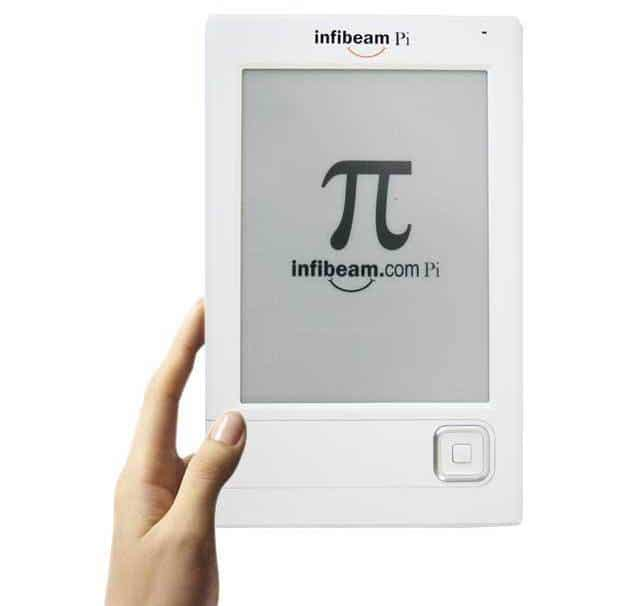 If you prefer a dedicated e-reader like me, you have a choice of Amazon Kindle or Nook from Barnes & Noble. You could also choose the Indian variant from Infibeam.com - Pi. At ₹ 9999, Pi is an expensive buy than the international options and there aren't many who would go for this unknown product instead of neat devices from Amazon and B&N with great support, large catalogue, and a huge customer base. Both Kindle and Nook also have apps for most mobile platforms, as well as Mac and PC, so that you can read books or magazines purchased on the device on your smartphone or computer as well. Needless to say, Pi misses the beat here too.

Kindle and Nook are almost identical in feature-set and screen display at every price point. Nook slightly triumphs Kindle on aesthetics and ease of navigation and visual appeal. Except the entry level Kindle, all other Kindle and Nook devices have touch screen. Also, one of the models of Nook - Nook Simple Touch with Glowlight - has a built-in backlight for reading at night after your partner has gone to sleep! It would be a futile exercise to compare the two in terms of book selection since both stores would have the book you are looking for, only sometimes failing for some rare book that one or the other would have.
Barnes & Noble unveils glow-in-the-dark Nook
Amazon although has a slight edge over pricing with competitive pricing and further deals for Amazon Prime members. Both stores offer books in proprietary format meaning that a book purchased on Nook can't be transferred to Kindle and vice-versa. While both readers allow files in most content formats, Nook edges Kindle in terms of ePUB support.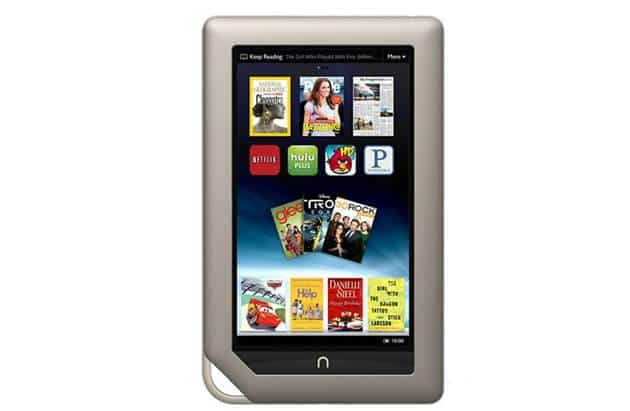 Between the Nook and the Kindle, there cannot be a clear winner. I picked Kindle for myself since Nook store wasn't available to purchase books in India. Also note that Amazon, while it delivers to India and other countries, charges custom and excise duties extra on the device.