WhatsApp's new forwarded label: Everything you need to know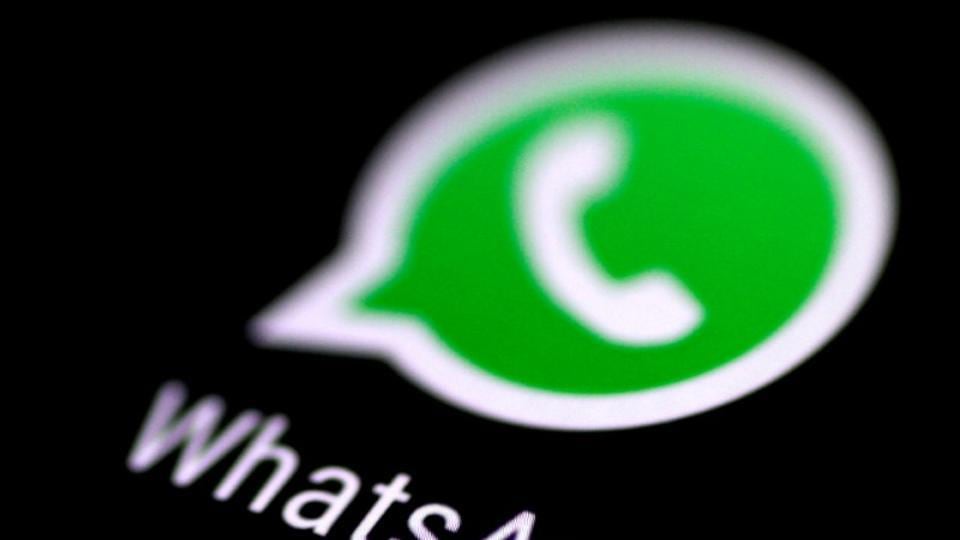 WhatsApp's forwarded label is now out from beta. The latest feature is available for both Android and iOS users.
After being reprimanded by the Indian government over the spread of misinformation and rumours, Facebook-owned WhatsApp has launched a new feature that will make it easier to know if a message has been written by the sender or simply forwarded.
From now on, WhatsApp will put a "forwarded" label on these messages. "This extra context will help make one-on-one and group chats easier to follow. It will also help you determine if your friend or relative wrote the message they sent or if it came from someone else," the company said in a note.
"WhatsApp cares deeply about your safety. We encourage you to think before sharing forwarded messages. As a reminder, you can report spam or block a contact in one tap and always reach out to WhatsApp directly for help," it added.
To see this new forwarded label, users need to have the latest supported version of WhatsApp on their phones.
The fake news problem
WhatsApp, with over 200 million users in India, has been under immense pressure to act after a spate of rumours spread through the messaging platform led to multiple killings in India over the last few years. The company has long been criticised for not doing enough to stem the deluge of fake news flowing through the country.
WhatsApp's latest feature comes shortly after it was pulled up by the government over misuse of the platform. "While the law and order machinery is taking steps to apprehend the culprits, the abuse of platforms like WhatsApp for the circulation of provocative content is also a matter of deep concern," a statement from the ministry of electronics and information technology read.
"It has also been pointed out that such a platform cannot evade accountability and responsibility, especially when good technological inventions are abused by miscreants who resort to provocative messages for spreading violence," the statement added.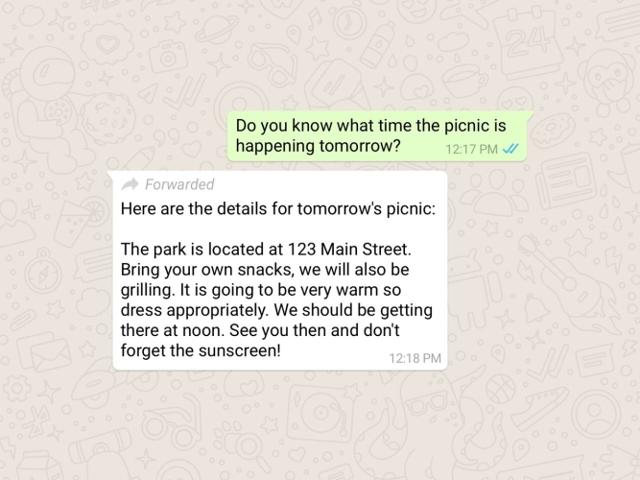 WhatsApp's response
WhatsApp quickly responded to the government warning, stating it was taking steps to combat the problem of misinformation in India. It also introduced a new reward programme in the country, so local researchers can help it identify and resolve issues related to misinformation.
"For this first phase of our program, WhatsApp is commissioning a competitive set of awards to researchers interested in exploring issues that are related to misinformation on WhatsApp. We welcome proposals from any social science or related discipline that foster insights into the impact of technology on contemporary society in this problem space," the company said.
Earlier this week, a new feature was spotted in one of the beta versions of WhatsApp. Apparently aimed at blocking spams and fake news, it helps users identify suspicious links (both sent and received) within the messaging application. Called 'Suspicious Link Detection', the upcoming WhatsApp feature "analyses" the link in order to detect whether it is redirecting to a "fake or alternative website".
On Tuesday, the company even published full-page advertisements that offer tips on spotting fake news in Hindi and English newspapers. "Do not pay attention to the number of times you receive a message. A message does not become true just because it has been shared many times," one such tip suggested.