Windows 10 bug responsible for preventing system refresh, Microsoft confirms, here's the fix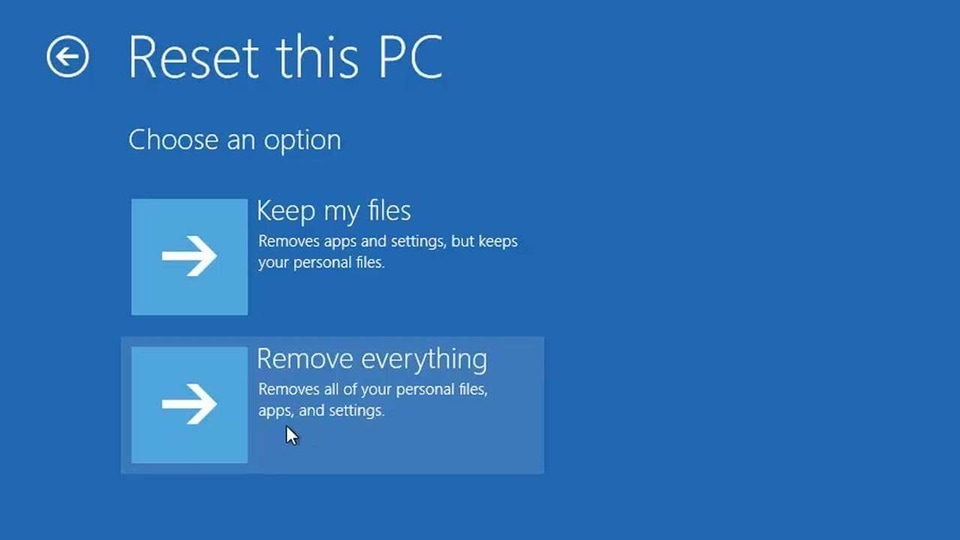 A Windows 10 bug is preventing PCs from running system refreshes. Here's how you can fix it.
The 'Reset this PC' option that Microsoft has, allows users to reinstall Windows 10 and start over in case your system is not working as intended. This is also something you need to do before you sell off your old device to make sure all your data and installed software have been removed for good.
While all of this is well and good, according to a report by Windows Latest, Microsoft has "quietly" confirmed that Windows 10's most recent updates are causing issues with this 'Reset this PC' feature.
Also Read: Windows 10's May 2020 update has another nasty bug that breaks internet connectivity
As per reports, a new bug in Windows 10 "could break down 'Reset this PC' with an error that states there was a problem". The good thing though, is that Microsoft has confirmed that they are aware of the issues and have suggested a way to work around it.
If you are unable to reset your PC, try the 'restorehealth' feature, as Microsoft recommends -
- Open Windows Search.
- Search for 'Command Prompt'
- Click on 'Run as administrator'
- In Command Prompt, enter: dism /online /cleanup-image /restorehealth
- Reboot your system.
Open Settings, go to Update & Security, then click on Recovery and then on 'Get started' under the 'Reset this PC' section.
Also Read: Latest Windows bug could let hackers hijack your printer, and there's no fix for now
Once this is done, you can use the 'Reset this PC' function to either keep your files or wipe everything off and begin again. If the issue is still not resolved, you can try repairing it by manually downloading Windows 10 ISO files or Media Creation Tool.