WWDC 2021: Four Indian women devs tell us about their apps and what's next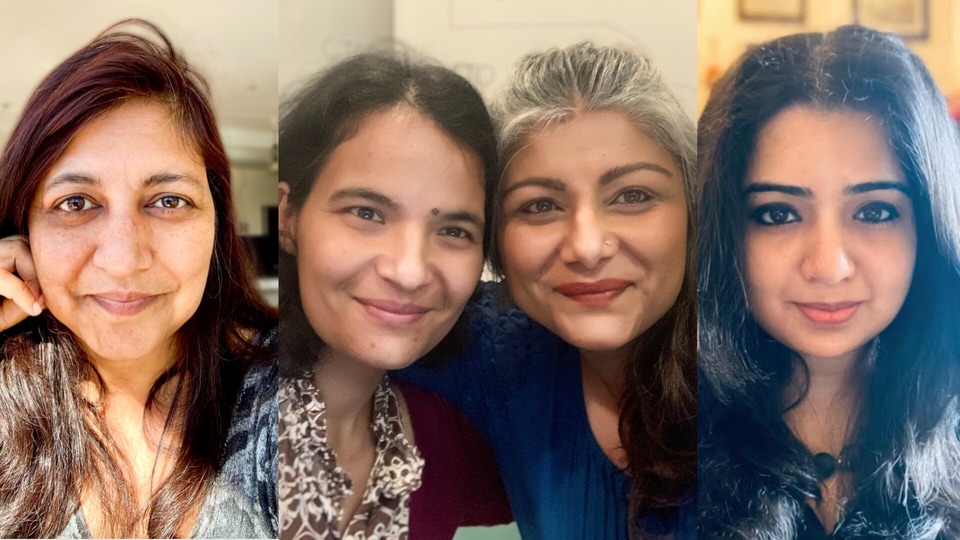 Apple's WWDC 2021 is just a day away and this developer's conference is going to witness a host of new announcements that will guide developers on their next projects. But before that, we spoke to four Indian women developers about their apps and what they are expecting from the mega event.
Apple's Worldwide Developers Conference (WWDC) is scheduled to take place on June 7 (10:30 PM IST, if you want to watch it here's where you can get all the details). WWDC is the one event Apple dedicates to developers and announces new developments that will help guide them to making their apps better and make new apps. There are a bunch of digital lounges that are going to be held at the event that you can sign up for if you are interested.
In the meanwhile, we spoke to three Indian women developers about their apps that are on the App Store and what got them going in the first place. Meet Aashika Chittiappa (creator of Mamma-Miya), Jo Aggarwal (co-founder of Wysa), and Abhinaya Chandra (creator of MysticLand World Discovery). Mamma-Miya is essentially a brain dump and daily organiser for mothers that helps them stay organised and declutter their minds allowing them to focus on what matters to them. Wysa is an app for depression, stress, and anxiety and was a part of the Apple Entrepreneur Camp in 2019. Wysa uses techniques like CBT, DBT, yoga and meditation to help users deal with depression, stress, anxiety, sleep, loss, and a whole range of other mental health and wellness needs. MysticLand World Discovery is a learning app for kids between the ages of 7 and 12.
Also Read: Apple WWDC 2021 livestream link is now live, you can also sign up for its digital lounges
Three different apps with three different aims, but we started with one question - what kicked off their journey? For Aggarwal, it was a step away from the corporate world.
"My co-founder Ramakant and I left the corporate world in 2009 and joined the founding team of an UN-backed non-profit that was aiming to solve global issues. Somewhere along this journey, we wanted to create technology that could reach millions of people across the world and change their lives," Aggarwal said.
They launched their own startup that used AI for social good and the aim was to create a product for the eldercare domain. However, things did not go as planned and this product failed to find a market fit. Aggarwal found herself falling into deep depression and she says that this is when she learned a lot about mental health and the struggles of getting access to the right kind of support. "I also explored all resources I could find and realised that users don't have spaces where they can work through their mental health issues. This eventually leads to the need for clinical intervention resulting in a mental health crisis," she said. "I realised that I wanted to solve for mental health for people who have no other support and we started repurposing the AI we had, to detect depression. This was the first version of Wysa which took us three months to build."
For Chandra, MysticLand World Discovery came after her team of 15 had worked for three years building products for kids in the travel space. They were taken in by how curious kids are and their penchant for fantasy. "We make it a point to pick up the phone and speak with our users every day. The users themselves become our main inspiration for the next set of features and ideas. Kids are uninhibited and are happy to share wild ideas!" Chandra said.
Also Read: Apple WWDC 2021 Swift Student Challenge saw more women participants than men
"When I became a mom for the first time, my life completely transformed in some truly wonderful ways, I struggled most with finding the time and energy I wanted to be able to fully show up in Life. On speaking to many other moms, I realised I wasn't alone. No matter what age or culture, life as a mom is always exceedingly busy. With limited time, a deluge of responsibilities, and a million thoughts swirling in our minds, we feel stressed and overwhelmed far too often," said Chittiappa. And that's what helped create Mamma-Miya
"Mamma-Miya began in 2016. My co-founder at the time, Sarah Chandy (mom to an 18 and 20-year-old) and I spent the first few years interviewing hundreds of busy moms from around the world to understand their struggles, coping mechanisms, and their greatest needs. Through that journey and Namrata Mayanil's (mom to an 8 and 10-year-old) entry in 2019, Mamma-Miya evolved into an iOS app designed to help busy moms declutter their minds, stay organised and make room for what matters most. It helps busy moms THRIVE, rather than just survive by 'bringing them more peace and purpose', as one of our users put it," she added.
While ideas and concepts are great, the struggles of developing them into successful products are a task. So, what are the advantages and disadvantages of being an app developer in India, and what role does gender play in both advantages and disadvantages?
"We have seen a gap in the skills market when it comes to iOS developers, this is driven by the affordability of necessary tools, as well as the perceived size of the market, as iOS adoption is perceived to be lower. This is an unfortunate misunderstanding in the marketplace because, from a monetisation point of view, iOS users tend to be more efficient. It also tends to be easier to build higher quality, reliable experiences in the iOS ecosystem. This misunderstanding, also creates a unique opportunity for developers, as it also means we face lower competition in the iOS market, which also tends to be great for monetisation as well," Aggarwal explained while talking about how creating an app for iOS has been better for her.
Also Read: Indian-origin teenager among WWDC21 Swift Student Challenge winners
Speaking of gender issues, Aggarwal points out that diversity is particularly important for an app that deals with mental health. "However consciously building a diverse team is challenging in itself, particularly in our technology teams, as there is underrepresentation across women as well as LGBTQ+," she added.
"Apps built in India have the perception of lacking in cool UI/UX. They are seen as functional. But that perception is slowly changing. From a gender standpoint, there definitely isn't equal participation and we will take some time to get there. But we are making progress. I have never faced discrimination, it's just that there isn't enough representation," Chandra said.
"The huge spike in internet-enabled users accompanied with the diversity (regional, social, gender, etc) has brought to the forefront a slew of very real yet interesting problems that can potentially be solved using technology. The sheer size of the app developer community in India and the kind of work that is happening in the Indian startup ecosystem speaks to this. However, we have struggled to find design partners who can help us create simple clutter-free interfaces," said Namrata Mayanil, co-founder of Mamma-Miya.
"We also strongly feel that the female participation in this developer community is still not on par with what it should ideally be. We have a huge opportunity here to enable #WomenInTech to bring in their female sensibilities and problem-solving skills to find better and more long-term solutions to the problems we face," Mayanil added.
What's next for these ladies and their apps? Well, Aggarwal and her team have been experimenting with programmatic approaches for Wysa. "We are trying to see that if a user decides to work with Wysa on a specific aspect of their mental health, can we keep them engaged and help improve their self-efficacy in dealing with that aspect. We have seen mixed results so far, but there is certainly potential and lots of excitement there," she said. They are also looking at delivering the Wysa experience via Voice and have experimented with Siri and Google Assistant for the same, and are actively evaluating launching Wysa in Spanish and potentially in other languages as well.
Also Read: WWDC 2021: Apple to roll out new features to iPhone, iPad, Apple TV, Apple Watch
For MysticLand World Discovery, the next step is something they call the Battle of Wits where kids can battle evil by answering quiz questions, and there's more. There's also a new screen incoming that Chandra and her team are developing under the guidance of the Apple team.
"The Apple experts have been fantastic and quite frankly crucial to our app UI/UX. We have taken the liberty to knock on their doors and ask for inputs before every key upgrade and they have been nothing short of helpful. Right from guiding us on navigation principles to feedback on art and potential tech-led feature integrations, their inputs have helped strengthen our engagement metrics." Chandra said.
"Very recently, we launched what we consider genuinely valuable rewards for user actions in the form of mindful breathing exercises to encourage our users to declutter their minds. Apart from this, we released features like Siri integration and Sharing from external apps which will allow users to brain dump more seamlessly. Based on users' multiple requests, we are working on iPad and Mac compatible versions of the app to enable operability across multiple devices for the user," Mayanil said speaking about what's next for Mamma-Miya.
As Chittiappa points out, their learnings from the Apple Global Entrepreneurship Camp helped them immensely in their journey. "Our greatest take-aways from the Apple Global Entrepreneurship Camp was the genuine understanding of the value of 'a hundred no's for a single yes' in product design, Lisa Jackson's (Apple's Vice President of Environment, Policy and Social Initiatives) insight on making more mind space for the environment in one's daily lives resulted in us including an "environment hat" as an additional option for all users, and finally the product demo sessions that helped us articulate out what/who/why under three minutes," Chittiappa said.