Samsung to launch its 2020 QLED 8K TVs in India next week, prices start from ₹5 lakh
Samsung's 2020 QLED 8K TVs are priced starting from ₹5 lakhs and are hitting the market next week along with The Serif TV.
25 Jun 2020, 05:06 PM IST
in tv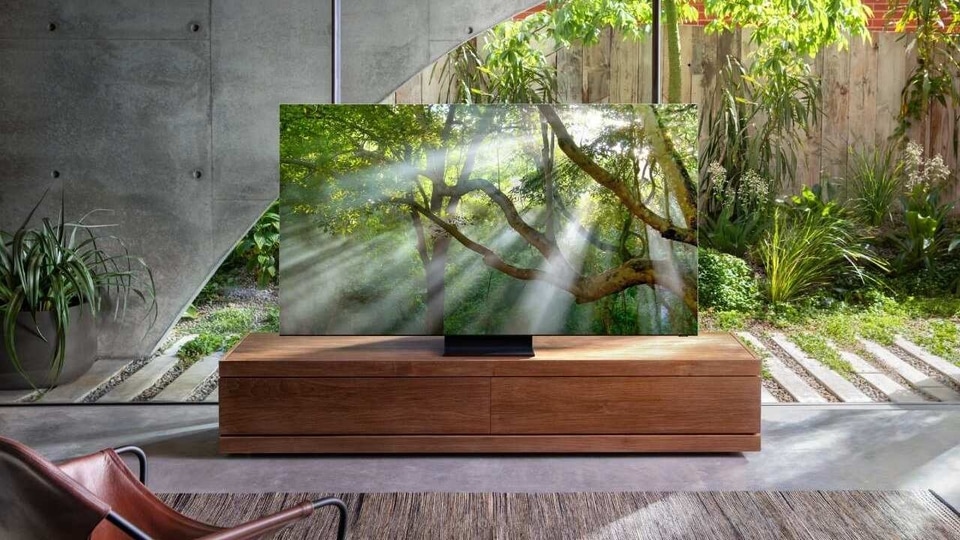 We told you that Samsung is going to launch The Serif TV in India next week, but now it looks like that's not all that the company has planned. Samsung is going to launch its 2020 QLED 8K TVs next week as well and the prices for these start at a whopping ₹5 lakh.
These TVs will come with 8K resolution, Quantum processor 8K and Quantum HDR.
Samsung had been making QLED 8K TVs for a while now, they launched a range of them last year. The 2020 line-up, ones they are launching next week, have been designed keeping the home-experience in mind particularly.
The new TVs come equipped with Q-Symphony and sis speakers for a holistic surround sound experience. With Q-Symphony, the TV plays audio using speakers as well as an external sound bar.
The TVs also have AI capabilities that use machine learning to analyse and identify characteristics of individual pixels. The new QLED TVs have also been designed to blend right into the surroundings. In Ambient Mode, the TV can double-up as an interactive wall feature that can be made to match with the interiors. F
Samsung introduced its next-generation QLED 8K smart TV 'Q950TS' at the CES 2020 in Las Vegas in January this year that almost 'eliminates' the bezels around the display to create a screen-to-body ratio of nearly 99%.