Asus ROG Phone 3 review: Compromise? What's that?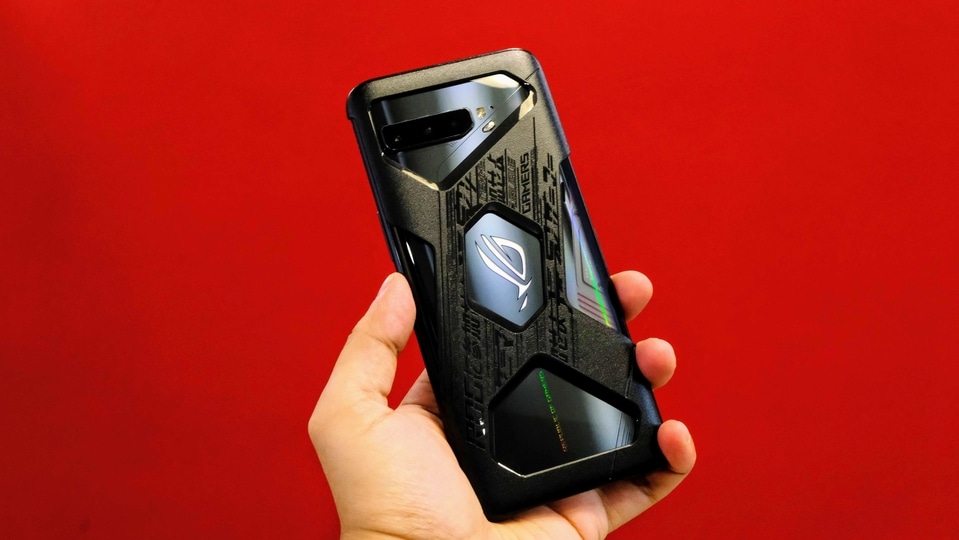 ROG Phone 3 is definitely more polished, powerful and the most feature-rich Android phone you can get at ₹50,000 right now. Guess OEMs have a new benchmark to achieve now.
Brand: Asus
Product: ROG Phone 3
Key specs:144Hz AMOLED screen, Snapdragon 865+ SoC and 6000mAh battery.
Price: ₹49,999 (base price)
Rating: 4/5
In 2018 when Asus introduced its first ROG gaming smartphone, it did take everyone by surprise. The beastly handset (at its time) carried a really distinctive look, packed the best of specs that were out there and a bit more in terms of dual USB ports, air triggers and the massive battery. The second generation, ROG Phone II carried on the legacy with improvements, better optimisations and of course, power-packed specs.
Now, as we write this review about the third-gen ROG Phone, the ROG Phone 3, it's just the same words and phrases that come to our minds. Once again, this goes high on specs and features. So much so that it became the world's first with Snapdragon 865+ processor to launch globally. But this time, the price is slightly higher at ₹49,999 for the base model.
So, does that still make ROG Phone 3 the best gaming smartphone right now? Is it worth it or has it lost the game? After weeks of use and endless gaming sessions, here's our review.
Design
After spending enough time with the first two ROG phones, we can definitely say that this one is more polished. And it might be good for some but not all. Yes, the 'gaming' look stays intact but the design cues the OG ROG Phone and the second-gen picked up from the laptop series is not so obvious in the third iteration. We felt this one was a bit more subdued and not so 'loud' in terms of design.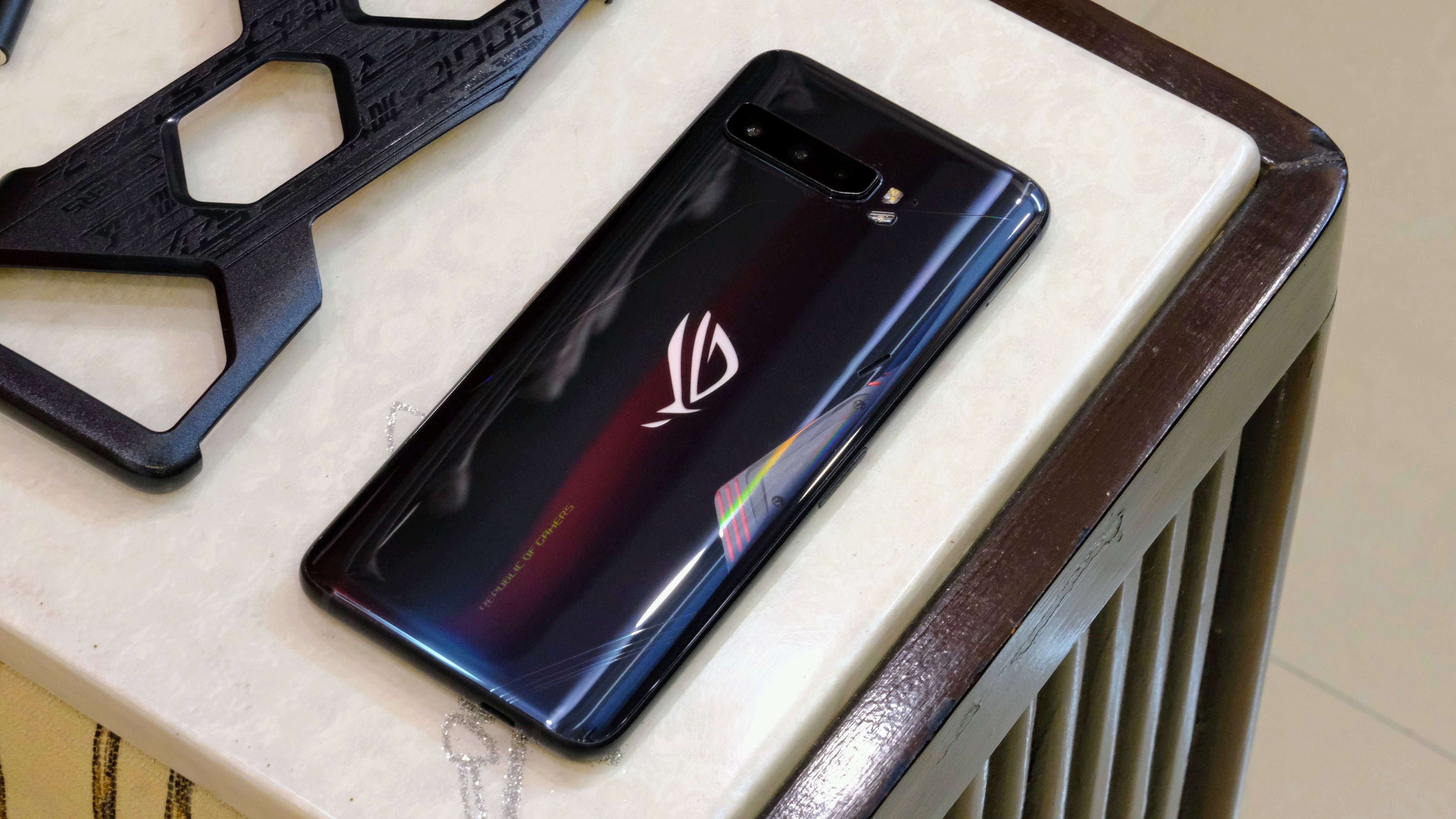 The back panel has gone a bit more stealthy with lesser lines, fewer cutouts, more curvy camera corners and a smooth glass coating with no angular edges. That's not bad at all but we would've appreciated it if the feel stayed more gamer-y instead of premium. We understand that this is completely subjective but ROG Phone slowly moving towards a traditional (premium) smartphone look won't really make it stand apart.
You still have the glowing Asus ROG logo at the back, which is also one of the reasons why ROG Phones are usually thicker than other premium handsets and slightly heavier as well. This one is no different as it gets a 6000mAh battery, glowing ROG logo and three Type-C ports. However, the weight feels balanced while playing games with good grip and enough area to rest your fingers and palm.
Once again, the screen has bezels on top and bottom that include the stereo speakers, front camera and is usually good if you look from a gamer's POV. Adding to the durability is Gorilla Glass 6 on both front and back.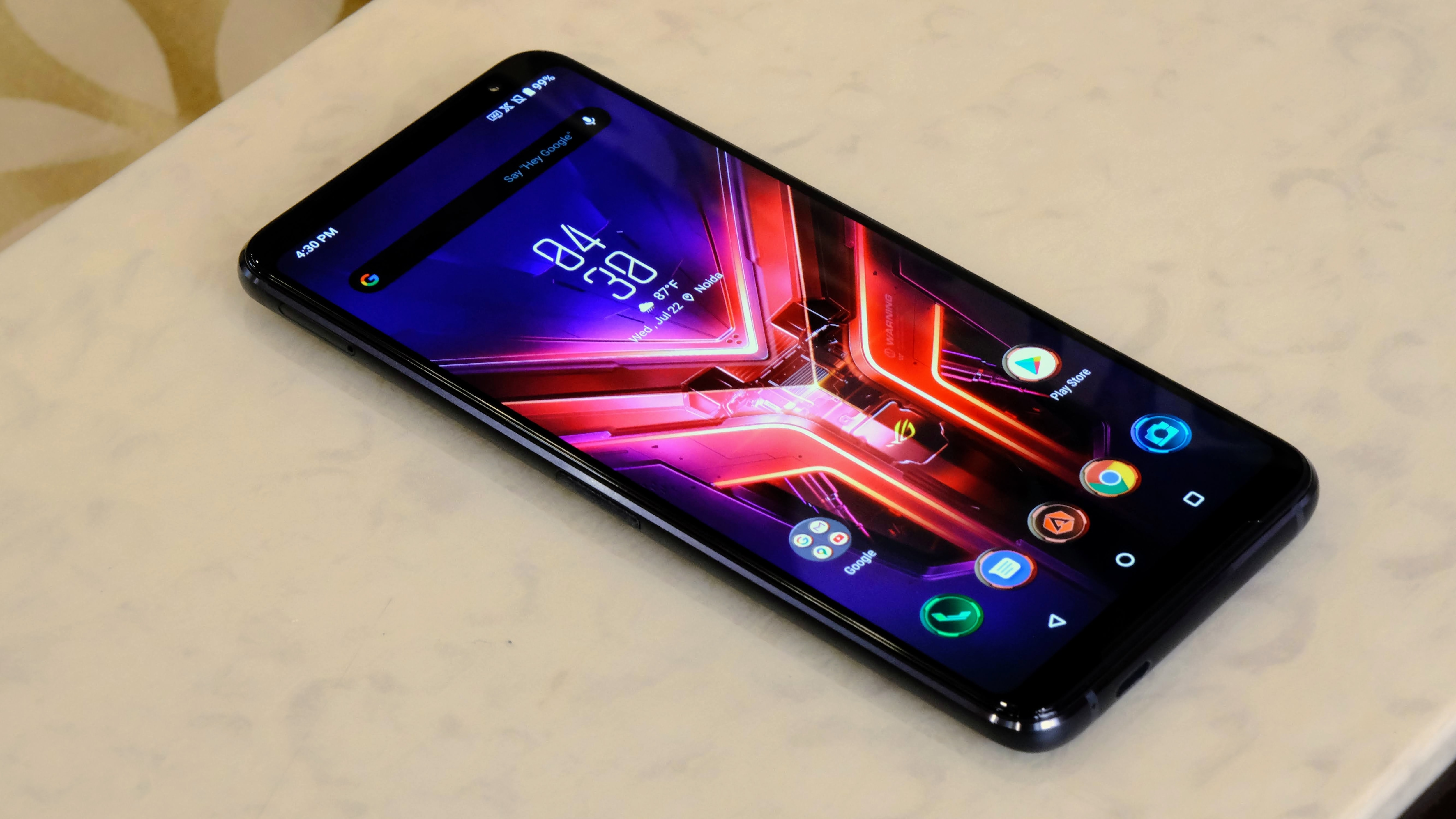 Display
Asus ROG Phone 3, is one of the first smartphones to feature 144Hz refresh rate on an AMOLED panel. This is one of the highlights of the entire smartphone and leaves no room for compromises. Playing games on this is a blissful experience. PUBG Mobile, CoD Mobile, Modern Warfare... pretty much any game - the colours are more lively, screen animations are smooth and the contents that you browse in general look more punchy. Don't expect a Samsung Galaxy S20 Ultra-grade AMOLED panel though.
Also read: Forget Asus ROG Phone 3's 144Hz refresh rate, there's a 'hidden' 160Hz mode as well
One of the perks here is the option to change the refresh rate. You get 60Hz, 90Hz, 120Hz, 144Hz and auto mode - and as far as we know, there's no other phone giving you as many options for a refresh rate. It's good to see Asus getting this onboard, this is a freedom that gamers would much appreciate.
Like before, you get 1ms response rate with 10-bit HDR10+ support and latency of as low as 25ms along with a 270Hz touch sampling rate, which again is one of the highest you get in smartphones right now. And since gamers will be glued to the 6.59-inch screen at all times, Asus has added TUV Blue Light filter and Flicker Reduced certifications.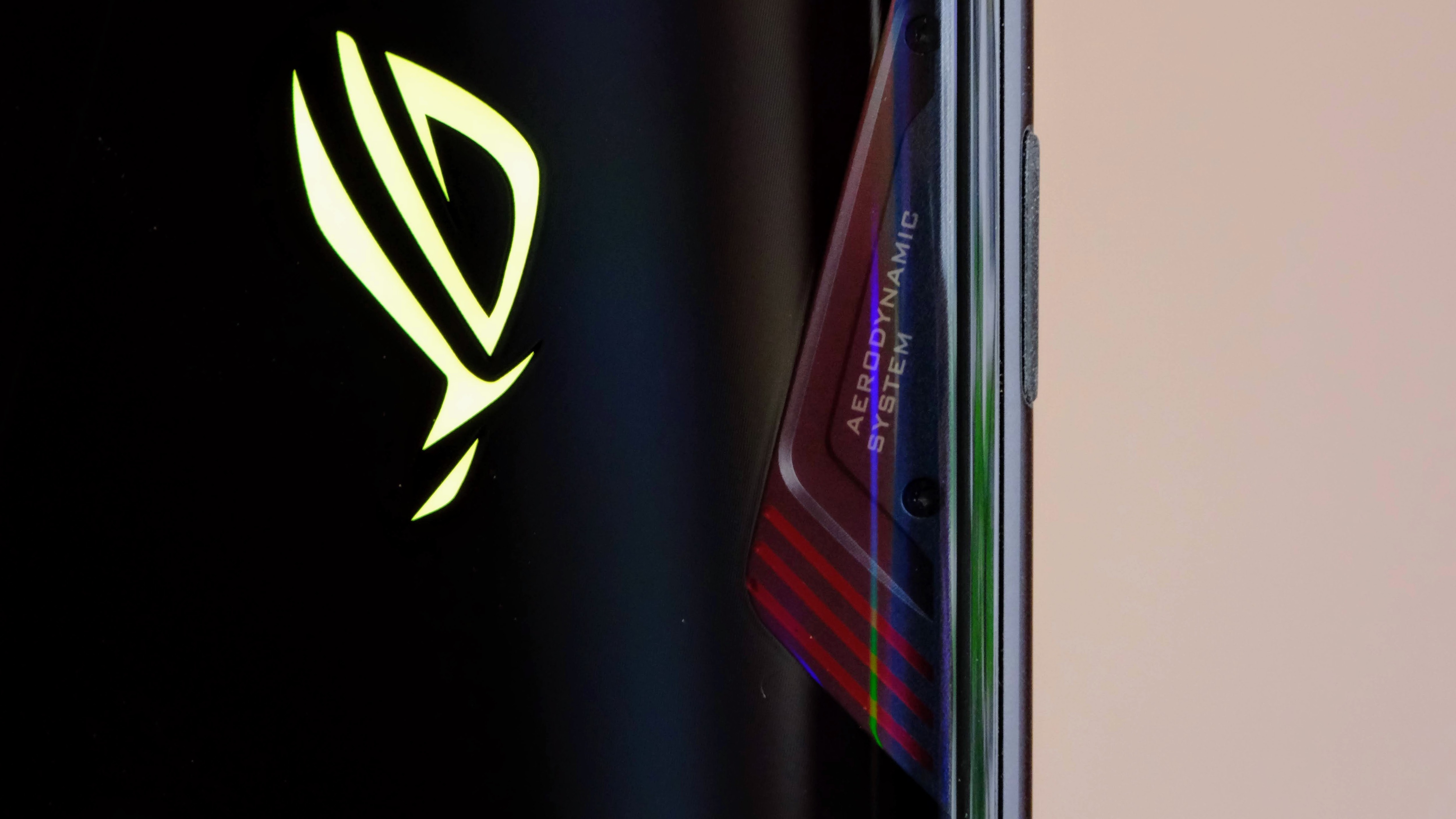 Performance
There's no doubt the ROG Phone 3's performance is top-notch and delivers the best that an Android phone can possibly do. While the major credit goes to the octa-core Qualcomm Snapdragon 865+ processor, some other aspects support it as well including the RAM, GPU, thermal controls and the UFS 3.1 storage. The unit we received was the 8GB + 128GB one, however, you can also get it in 12GB + 256GB. We think 12GB RAM is overkill though, considering how smoothly the processor with fast loading storage and 8GB RAM handles the entire system.
We found absolutely no stutters while switching between games, working on heavy apps with multiple apps running in the background and while streaming content. However, we did notice that the user interface has stayed nearly the same as the one we saw a couple of years ago. More visual changes might have been good and something refreshing.
Also read: Asus to discontinue ROG Phone 2 in India, no plans to launch 8GB RAM-Snapdragon 865 ROG Phone 3 variant yet
Nonetheless, you get a host of features to manage the storage, RAM and other aspects in the ROG Phone 3. And thanks to the improved heat vents, long sessions of CoD Mobile didn't leave us with any complaints. Asus has included the 3rd generation of the GameCool system. What it means is that ROG Phone 3 now has 6X larger heatsink, redesigned Copper 3D vapour chamber and a larger graphite film.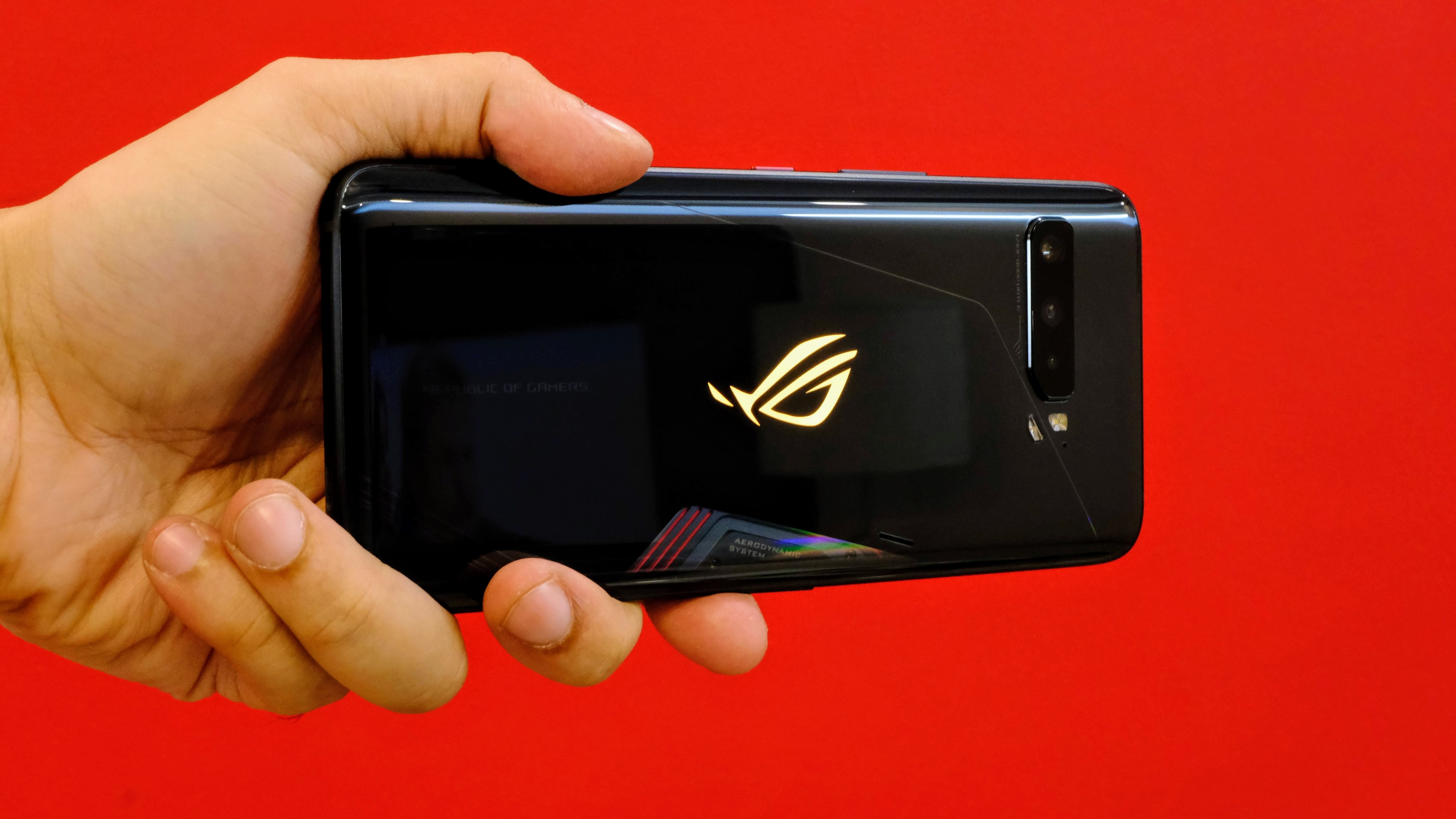 We were quite impressed with the new GameFX audio and AirTrigger 3 in particular. The GameFX speakers are on a different level altogether. The front-firing speakers have 7 magnets that are way louder than you would expect. From hearing the footsteps of someone sneaking from behind or the distant gunshots, it captures each sound. And by default, it works well while streaming content too - adding to the immersive-ness. What's interesting is that while other handsets also have loudspeakers, they are often not able to handle the bass well. Although Asus says the bass performance has improved here, we didn't really notice a major change while playing games or streaming. Nonetheless, you get well-balanced audio, courtesy of this tech and the Swedish company Dirac for its digital signal processing.
The AirTriggers have also improved this time around and now they exist on all the four corners of the smartphone. The touch-sensitive ultrasonic side bezels now support both sliding, swiping or partitioning each button to get four shoulder triggers. And when not gaming, like before you could squeeze them to activate the X Mode or any other function.
And talking about the X-Mode, we liked how the software now lets you customise and tune the performance of your ROG Phone 3 even more than before. Not only you can set performance parameters but you can also tweak the GPU and CPU performance, touch sensitivity and refresh rate.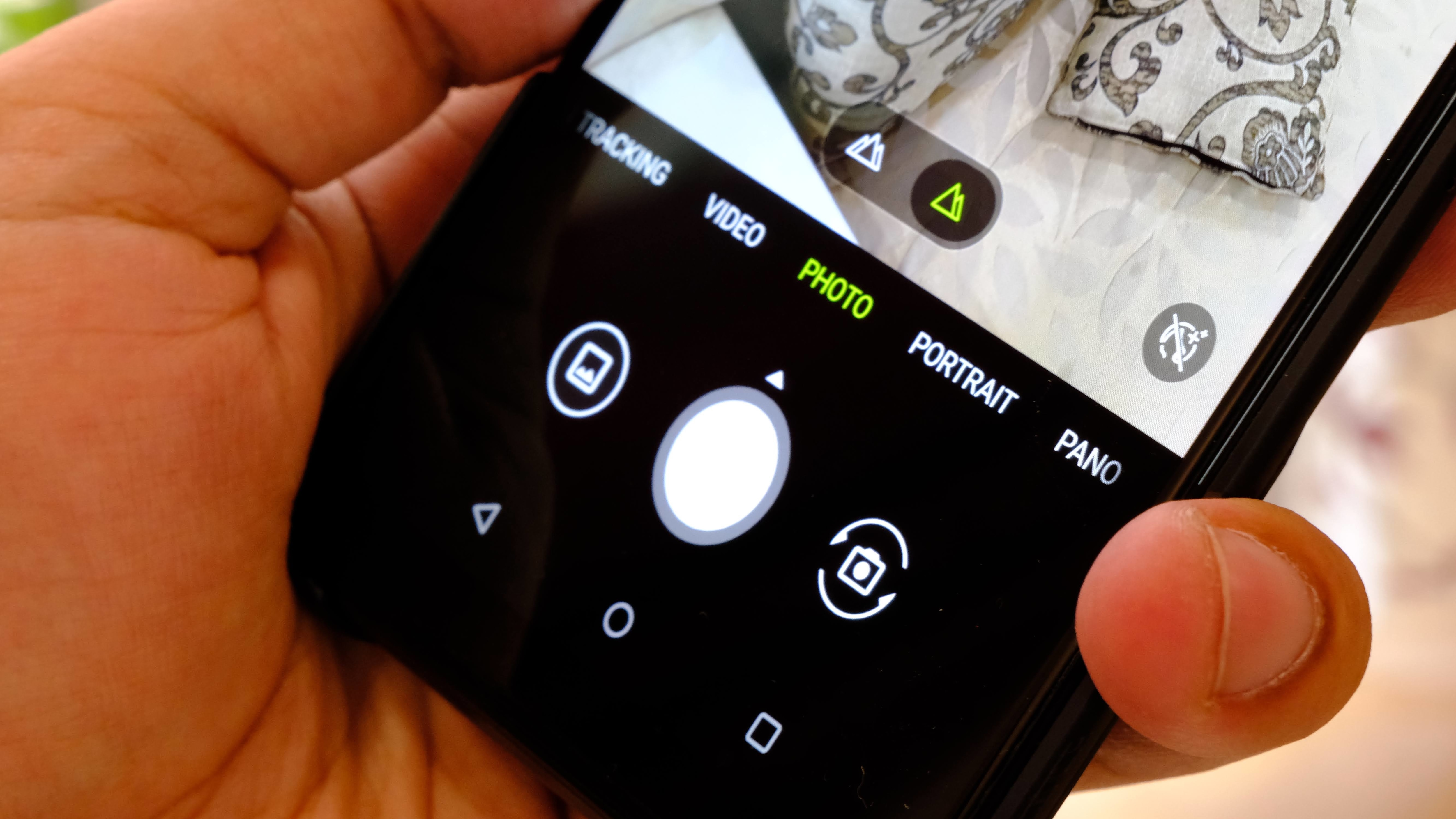 Cameras
The last two ROG Phones didn't go big on cameras. They were mediocre and were just able to get the job done. With ROG Phone 3, there is some focus on the photo and video capturing. At the back, there is a 64-megapixel Sony IMX686 processor with Quad Bayer technology (16-megapixel sensor) that has f/1.8 aperture and PDAF, a 13-megapixel ultra-wide (125-degree) lens with f/2.4 and a 5-megapixel macro camera with f/2. That's a decent set of camera specs you see in mid-range smartphones. However, the quality of the images has improved a lot.
Night shots are way better and fairly good if not better than what it had on the 2nd gen device and most of the time ISO noise was under control. We don't place it on par with some other flagships out there since there's clearly no competition here. But we'll give it to Asus for at least trying to get the optics right. The images are sharp and autofocus is fairly reliable. So, although one shouldn't expect a Pixel-level image capturing, it can still capture decent shots once in a while. And needless to say, the focus here is on gamers, not smartphone photography enthusiasts.
The front-facing camera 24-megapixel camera with f/2 does a fine job in capturing selfies. The detailing is there for sure but skin smoothening in artificial light conditions and portrait capturing are not the best. The image won't look natural but then if you want them on Instagram, this will suffice.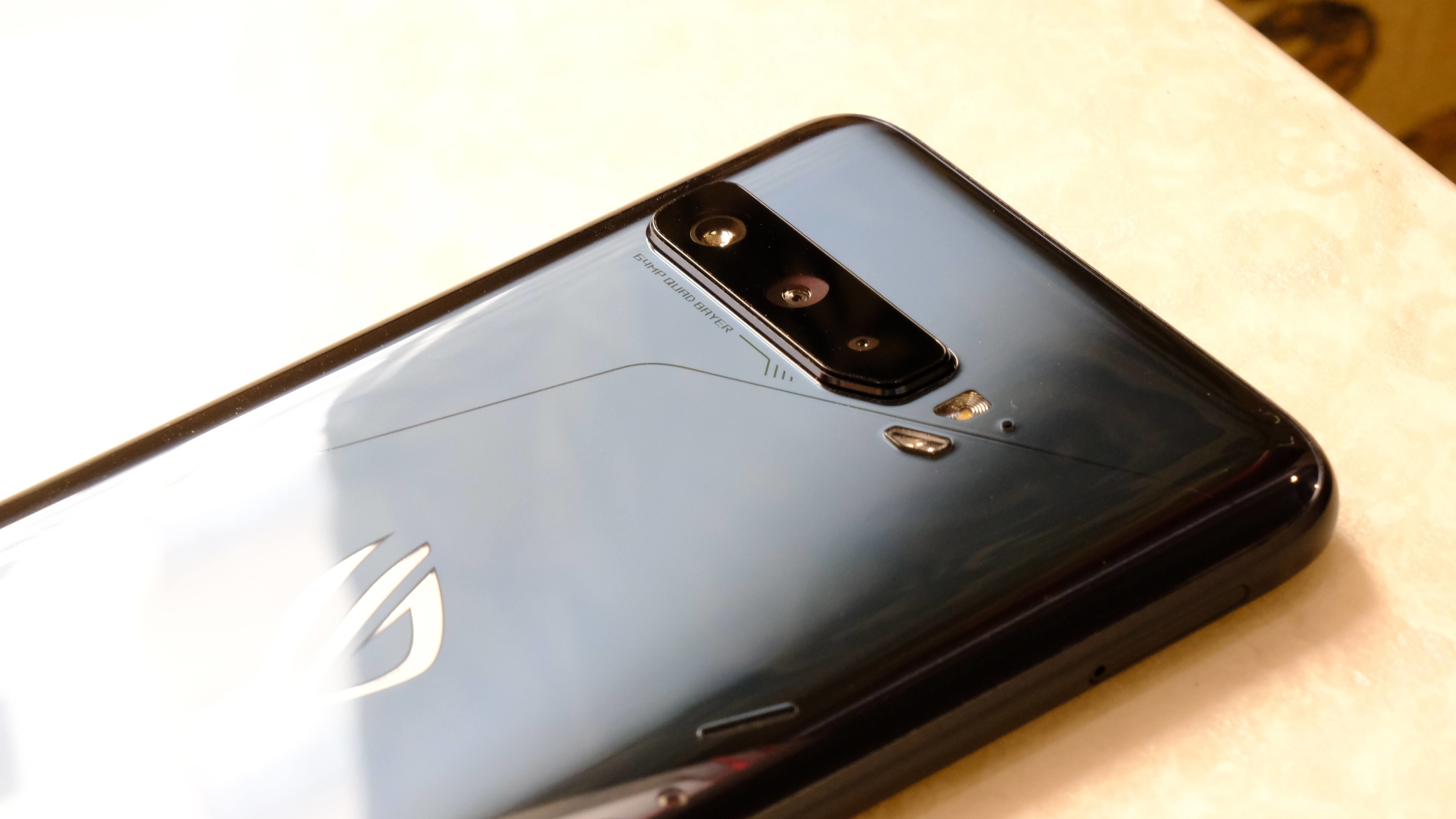 What's however, the biggest addition to cameras (other than the 64-megapixel sensor) is the ability to capture 8K resolution videos at 30fps. Again, a part of the credit for this goes to the Snapdragon 865+'s capability. A minute-long video costs you some 800MB space so be careful while you're at it. You also get 4K video at 30/60fps options, FHD at 30/60 fps options and slow-motion video capturing as well. You can shoot 4K videos at 120fps, FHD in 240/120fps and 720p at 480fps.
Battery
Besides the powerful processor and 144Hz screen, the battery is also one of the highlights of ROG Phone 3. Asus has stayed with the ROG Phone 2's 6000mAh battery only this time it's more optimised and makes the handset easily go on for 12 hours or even more if you're doing a bit of everything - gaming, streaming video, browsing social media apps and more. On an average, the handset sucks out 3-4% for two short multiplayer matches in CoD Mobile (with X Mode switched on). Gamers can then easily guess how long the battery can go for.
And then you get some software tweaks to keep the battery consumption under control. There are modes such as Balance, Power Saving, Super Saving, Custom 1 and Custom 2 for saving your manual settings. However, if you have X Mode switched on, none of these modes will be available for use. But you still get some basic options like switching off, Hotspot, Location, Adaptive brightness and even controlling the refresh rate.
What we did like is the ability to toggle the 'Slow charging' feature to protect the battery. By default, the smartphone uses Quick Charge 4.0 tech. You can also select the charging limit (%) of the handset to extend the battery lifespan. For those who are curious, the ROG Phone 3 supports 30watt fast charge and 6,000mAh does go from 0% to 70% in roughly 50 minutes.
Verdict
Asus ROG Phone 3 makes no mistake in placing itself as a 'solid' smartphone with zero compromises. Yes, it is a gaming handset but it does manage to fulfil the needs of a consumer who wants a media consumption device or a heavy user who wants a powerful processor with a long-lasting battery. And if you look at it, the only thing that makes it specific to 'gaming' for now is the appearance and the software quirks that let you play endless hours of PUBG Mobile without being interrupted.
And of course, there are accessories like ROG Kunai 3 Gamepad, TwinView Dock 3, Mobile Desktop Dock 2, The Professional Dock, ROG Clip and Lightning Armour Case. All of these are nothing but an extension to the smartphone that lets gamers get the real feel of gaming and win matches with ease.
In short, with ROG Phone 3, Asus seems to have pretty much nailed it. It's not just the power and the extra features but also the price in which Asus has managed to bring this in India. The 12GB + 256GB model costs ₹57,999 while the 8GB + 128GB model is priced at ₹49,999, which again makes it one of the most feature-rich Android devices at this price tag right now. Guess OEMs have a new benchmark to achieve.