IBM brings cloud, AI solutions to retailers as digital adoption becomes a must
Retailers are leveraging technology as the Covid-19 pandemic brings yet another major disruption. Kamal Singhani, Country Managing Partner – IBM Services, India/South Asia spoke to HT Tech on what the company is doing in this space.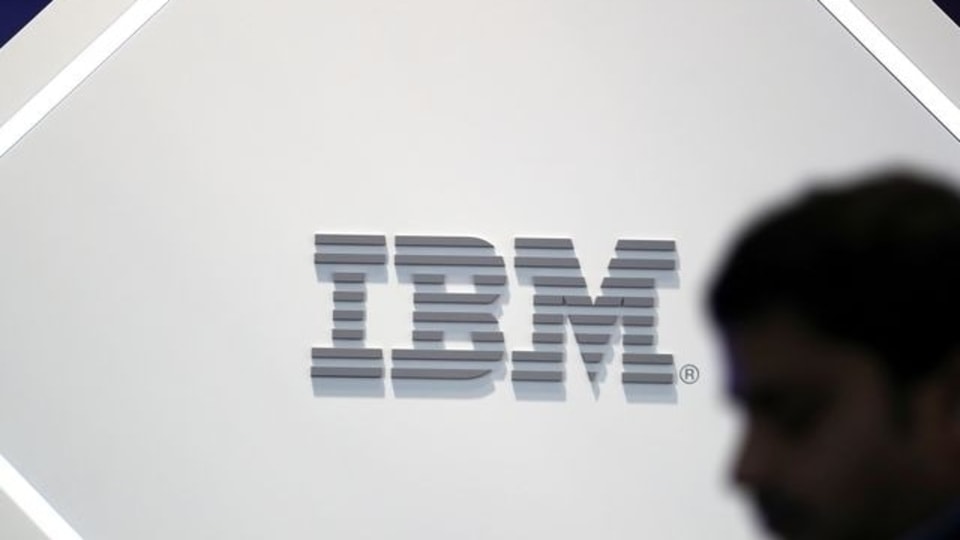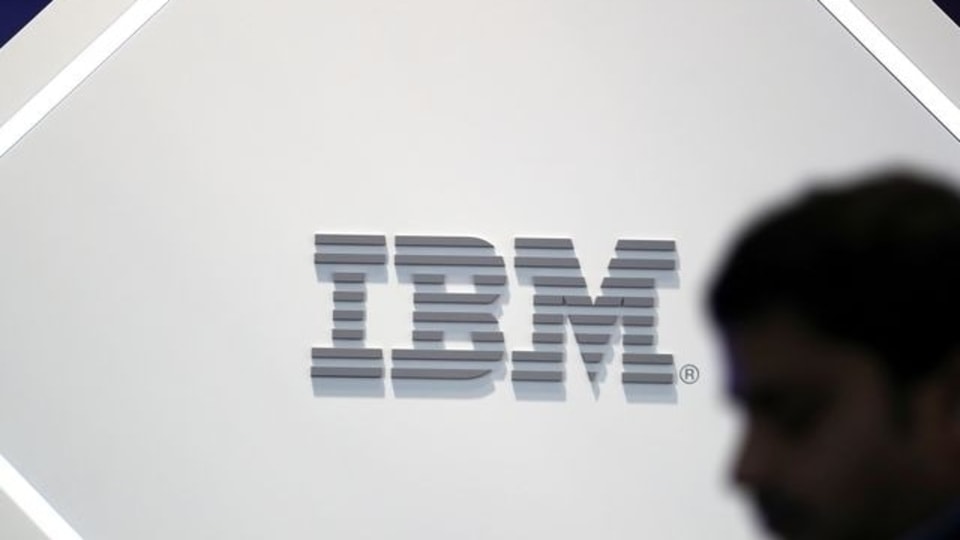 The latest surge in Covid-19 cases and subsequent lockdowns has revived conversations around how the retail industry can quickly adopt digitization and leverage it on a long term basis. In the last six months, we have seen the rise of retail-tech startups such as Arzoo. At the time same time, players like Facebook, Amazon and Flipkart have also focused on tech-based solutions for retailers in the country.
A rather surprising name in this series of technology firms lending a helping hand to retailers is IBM. The company is providing cloud and AI-based solutions. Just recently, it teamed up with jewellery retailer Joyalukkas to design, develop and deploy a cloud-native e-commerce platform. The suite of services also includes ERP, CRM, inventory management system and others. IBM also entered into a similar partnership with the likes of Emerald, Wildcraft, and Bestseller.
Also read:
Looking for a smartphone? To check mobile finder click here.
We spoke to Kamal Singhani, Country Managing Partner – IBM Services, India/South Asia to learn more about the learnings in the retail-tech in the last year and, of course, challenges that are yet to be addressed. We also explored ways to leverage given high-end technologies such as cloud computing to solve problems for the Indian retailers. Here are the edited excerpts:
What are your key learnings from the previous Covid-19 lockdown when retailers of all sizes rushed to get online?
One of the biggest learnings was many retailers were not ready for a scaled online operation, while retailers always had multichannel or omnichannel as they are called. But were the channels geared up for a shift to 70% or 80% online business — even more than 90%, in some cases? That was not the case, because these platforms were built more as optional channels and not the primary channel, they were secondary channels. So, as a primary channel, these digital platforms, have to be agile, responsive, and ready for that scale, for that customer fulfilment or engagements.
Let's take a hypothetical situation where a retailer has largely relied on its physical presence, but was forced to go online due to the pandemic. What would be the ROI for such companies making investments towards a digital transition?
There are better returns, especially at a time when consumers are increasingly relying entirely on online channels, for shopping for their essentials, apparels, and other products. But what is more important than the ROI on online as an additional channel, is, it has become a must-have. Now, unless you have multiple options, customers may not be willing to shop with that particular brand. So, it has become absolutely essential to have multiple channels available.
ALSO READ: Decoding Facebook's focus on businesses in India as transition to digital becomes need of the hour
In many of the segments of retail, being online is a matter of survival rather than a matter of ROI. And there are some segments within retail, which have got a significant ROI on the online platform. I would say apparels being one of them, they do definitely have a good ROI on this. Groceries, I have my doubts whether they have got an ROI. Gem and jewellery, yes, they are using it in a very different manner, maybe not for B2B, but for B2B commerce.
Not long ago, when the coronavirus situation was improving, these conversations were almost forgotten. Now that the Covid-19 surge has arrived, we are back to having these discussions. How do we stop this pattern from reocurring?
From the first experience of the pandemic (wave one) which happened about 12 to 13 months back - retailers have learned a lot, and they are not going to make the same mistake again, they're not going to get caught off-guard this time. I would say the investments which have gone in and the resilience which has got built up into the system, because of experience of last one year, is going to help them. So, it is not something which they will scramble upon anymore.
ALSO READ: Xiaomi unveils ₹100 crore package for its revived retail ambition
Yes, many of the retailers who have started or were in the middle of their transformation journeys probably would get further delayed by a couple of months or quarters, given that they have to again, start reacting to the more urgent and important needs of the rising COVID issues. But the experience which they have got, the investments which have converted into digital experience or transformation projects, which got successfully completed has made them far more resilient than they were one year back.
I see a lot of discussion about workflows moving to the cloud. I understand cloud, edge computing and other emerging technologies are getting embedded for retail. Are you also leveraging other kinds of emerging technologies such as blockchain, augmented reality or virtual reality? What kinds of algorithms do you employ? How are they different and customized for Indian players?
Let's take this one by one. You mentioned a lot of things, we do a tremendous amount of work in all these areas. I'll start with blockchain. So, trust and traceability of products, that's where blockchain is ideally positioned. We are working with a lot of retailers. In fact, there is a fashion retailer who's actually selling a special cellulose fabric, which you can actually scan and then trace the product back to its origins and where the fibre was created, where the fabric was woven and how it became particular apparel and things like that. We have done extensive work globally, across industries. We have worked with companies in terms of creating traceability of various food products and building trust over that particular product. In the Middle East, Majid Al Futtaim, the leading shopping mall, communities, retail and leisure pioneer across the Middle East, Africa and Asia – owner and operator of the Carrefour franchise in these regions – recently joined IBM Food Trust, a blockchain-enabled global ecosystem for the food industry run on IBM Cloud. Carrefour became the first retailer in the region to offer new levels of insight and transparency to its customers about the provenance of their food via end-to-end visibility on products throughout its supply chain, promoting increased quality, credibility and safety for its shoppers.
And in terms of AR and AI, the concept of virtual trial for apparel has been around for quite some time using pure AR technology. You may have seen in multiple, fashion stores, you can select the product, there is a big screen there, stand in front of the screen, and it shows how you will look with that particular product. But what we have done is, we have gone many steps beyond that, in terms of what will be the right product for you, what's the kind of cut, what's the kind of fabric, what's the kind of colour, pattern, which will look very good on you. And that kind of recommendation is what we have built. And we have done this not only for apparel but also for cosmetics and jewellery segments too. We have come up with various options for combining AI with AR, to come up with very intelligent recommendation engines.
In turn, we have applied IoT, which is one of the emerging technologies to manage the energy consumption and store hygiene and the temperatures at which products are stored and things like that, to build customer confidence and also manage operating costs.
For big data analytics, one of the applications for the retail sector is coming up with personalized promotions for customers.
Now, the cloud is the actual foundation for all of the innovative applications of technology that we spoke about. If we have to deliver these emerging technologies to the end consumer, the cloud is going to be the way forward. And there too, it is going to be a hybrid multi-cloud, which is going to be absolutely essential. Because you have multiple applications, you have multiple platforms, some on a certain cloud, some on public clouds, some on-premise. So how do you actually build workflows across all these different platforms in which all these applications are residing, and that's where hybrid multi-cloud is going to be useful. So, we are working with a number of clients in this space.
Since you mentioned payments, I was wondering how important are payments for your project? There are so many startups that are trying to build solutions for these smaller and bigger retailers in this country.
I think payment is one of the most important elements in the lifecycle of a purchase. First, you select the product, the next stage is to make the payment, depending on what sort of payment channel more that you use. And that's a big decision for consumers. So there again, we have multiple options.
Payments as a subject is an overlap between retail and financial services segments in the IBM Services business. There is an element of technology, which kind of overlaps or bridges, the retailers with the financial system. Now, retailers are not going to invest in the payment gateways or payment areas. They ideally want to consume the technology, which will be made available by the financial institutions or banks or credit card companies. And yes, there are fintech companies, who are coming up with solutions, which help them bridge the retailer's payment gateway to that of bankers, or they act as a kind of a facilitator between the retailers and the financial institutions. So, payment as a subject is more relevant for financial institutions. And there is a lot of investment which has gone into our banking sector.
In the last three years, the impact of digital on financial services has been huge. And banks and all the other financial institutions have rallied themselves really well - and they are one of the best in the world if I see what's happening in India's financial sector today. The entire technology has been moved to the cloud. The APIs have been built, which all the retailers are ready to consume. So, this entire ecosystem of financial institutions or banks, and the consumption of that ecosystem via API technologies, by the retailers on their online portals, is a huge thing. And that is being facilitated by the digital adoption of the country. So, we are seeing newer and newer products being launched by fintech companies, which helped them bring this collaboration together. As far as IBM is concerned, we are working more with the bankers than with fintech companies currently.
Follow HT Tech for the latest tech news and reviews , also keep up with us on Twitter, Facebook, and Instagram. For our latest videos, subscribe to our YouTube channel.
First Published Date:
27 Apr, 06:18 PM IST
71619523762069
NEXT ARTICLE BEGINS