Decoding Facebook's focus on businesses in India as transition to digital becomes need of the hour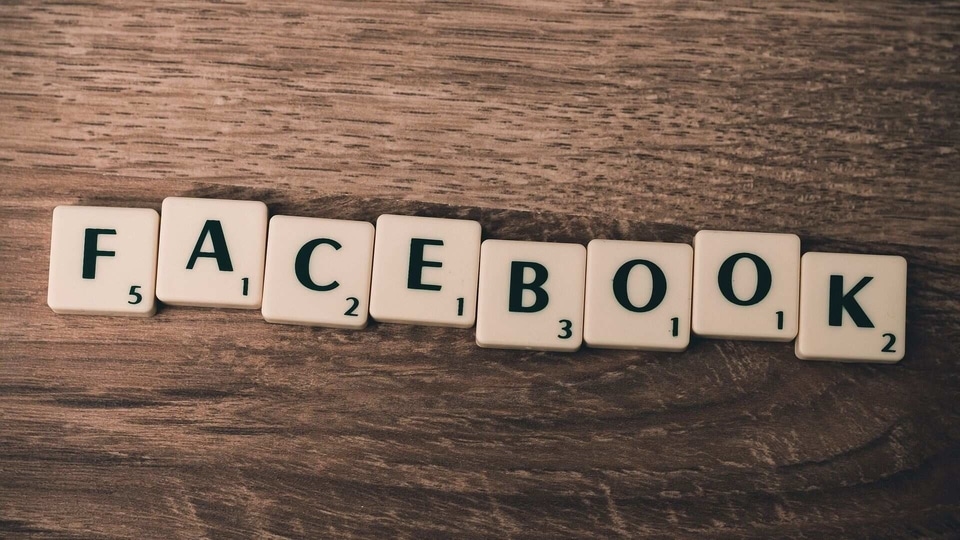 From a variety of programmes, VC funding to cutting-edge technologies such as AR, Facebook is offering a rich suite to woo small and large businesses in India.
Vartika, a 22-year-old entrepreneur, runs Ada Chikan Studio, an apparel brand with stores in Lucknow. One of the strongest drivers of her business is the suite of digital platforms, especially social media.
A few years ago, she started with just a Facebook page with basic contact information in case anyone wanted to reach her directly. Since then, Ada's digital presence has expanded to cover all major e-commerce platforms and even hip Instagram's IGTV.
Vartika pointed out that the Covid-19 pandemic has brought about a big change to people's tryst with digital tools and platforms.
"People were using online platforms for shopping before, but the Covid-19 pushed a transition to the digital at a much faster rate. Even those who were reluctant initially came around. Today, people are making large purchases online. There is very little hesitation," she said.
Ada Chikan Studio's digital tale may resonate with millions of small and medium entrepreneurs, especially in the hinterland, who were hit hard by the Covid-19 pandemic and related lockdowns. Indian SMEs, too, realise the importance of having a digital presence. Global technology firms and local startups have also lent a helping hand. Just take a look at the rise of the likes of Udaan in India.
Facebook, too, holds a key in the ongoing transition to digital commerce. For businesses aspiring to have a strong digital presence, initial efforts often begin with setting up a Facebook page or creating a WhatsApp Business account.
The social media app is ubiquitous in India with almost 400 million monthly active users and 234 million daily active users. And then there are Messenger, WhatsApp, and Instagram, all of them emerging as powerful tools businesses in the country. For instance, about 15 million businesses use WhatsApp for business in India.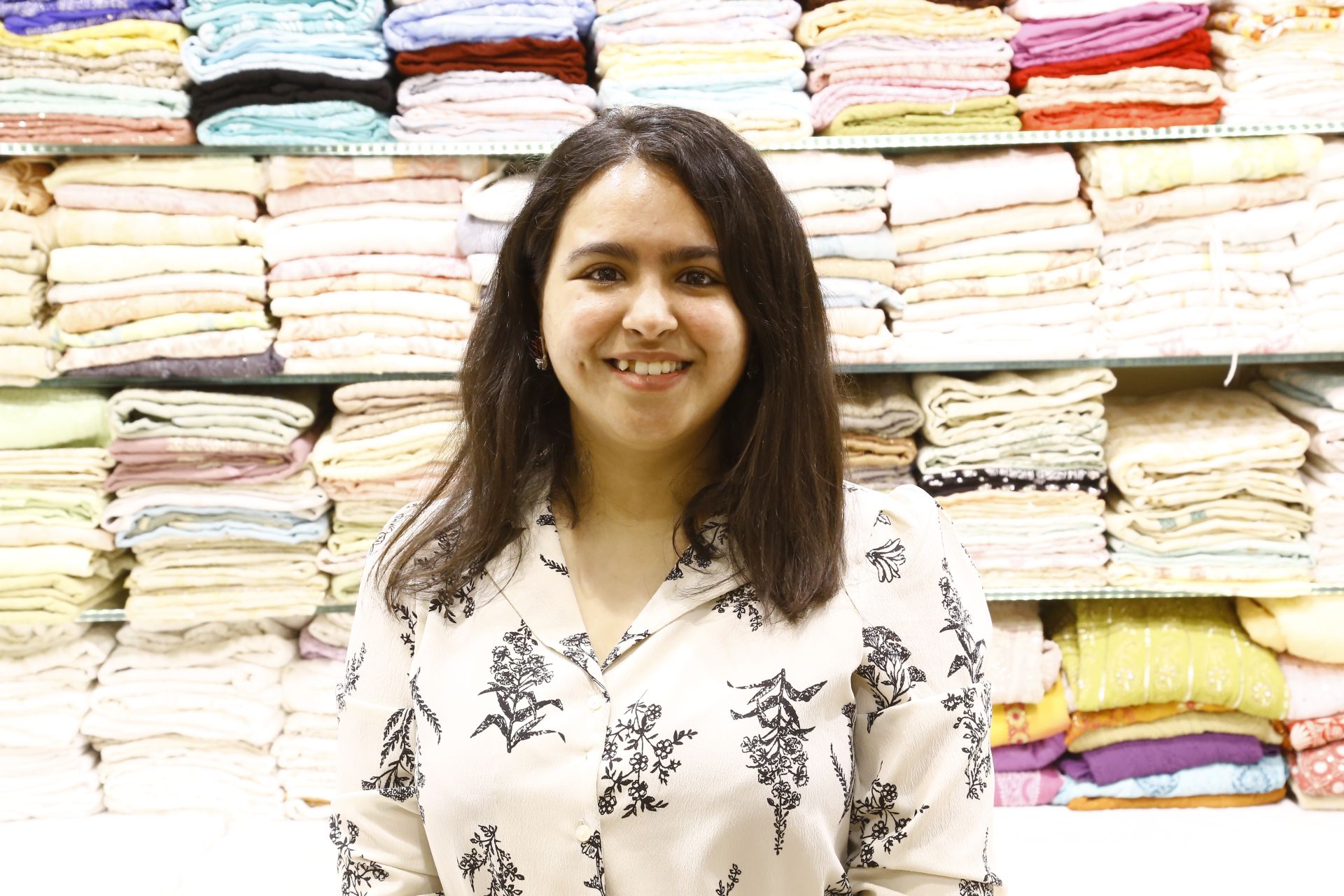 Sandeep Bhushan, Director and Head of Global Marketing Solutions at Facebook India, asserted that consumers are fast-moving online, especially after the Covid-19 pandemic.
"Last year, the overall economic system and ecosystem were seriously challenged. So, we do know that businesses were looking for [newer] options… Also, consumers had begun to move online… they [businesses] had to make new choices in the new environment… therefore, what happened was the massive adoption of businesses moving online," Bhushan said in an interview with HT Tech.
2020 is also the year Facebook invested ₹43,574 crore in Reliance Jio for a 9.99% stake. The partnership also focuses on leveraging WhatsApp and connecting with businesses in the country.
At the recent Facebook's Fuel for India 2020 conference, Reliance Industries chairman Mukesh Ambani had highlighted hundreds of millions of subscribers Jio and WhatsApp have in the country.
"This means Jio brings digital connectivity, WhatsApp now with WhatsApp Pay brings digital interactivity, and the ability to move to close transactions and create value and Jio Mart brings the unmatched online and offline retail opportunity, that gives our small shops which exist in villages and small towns in India, a chance to digitize and be at par with anybody else in the world," Ambani had said.
Bhushan also cited a recent survey that Facebook had conducted with the World Bank. According to the survey, a third of small businesses on Facebook India said that the proportion of sales they made online had grown compared to the time before the pandemic. About 51% of those surveyed said at least a quarter of their sales were now made digitally. According to Facebook, the number has grown 10% in just six months of the survey.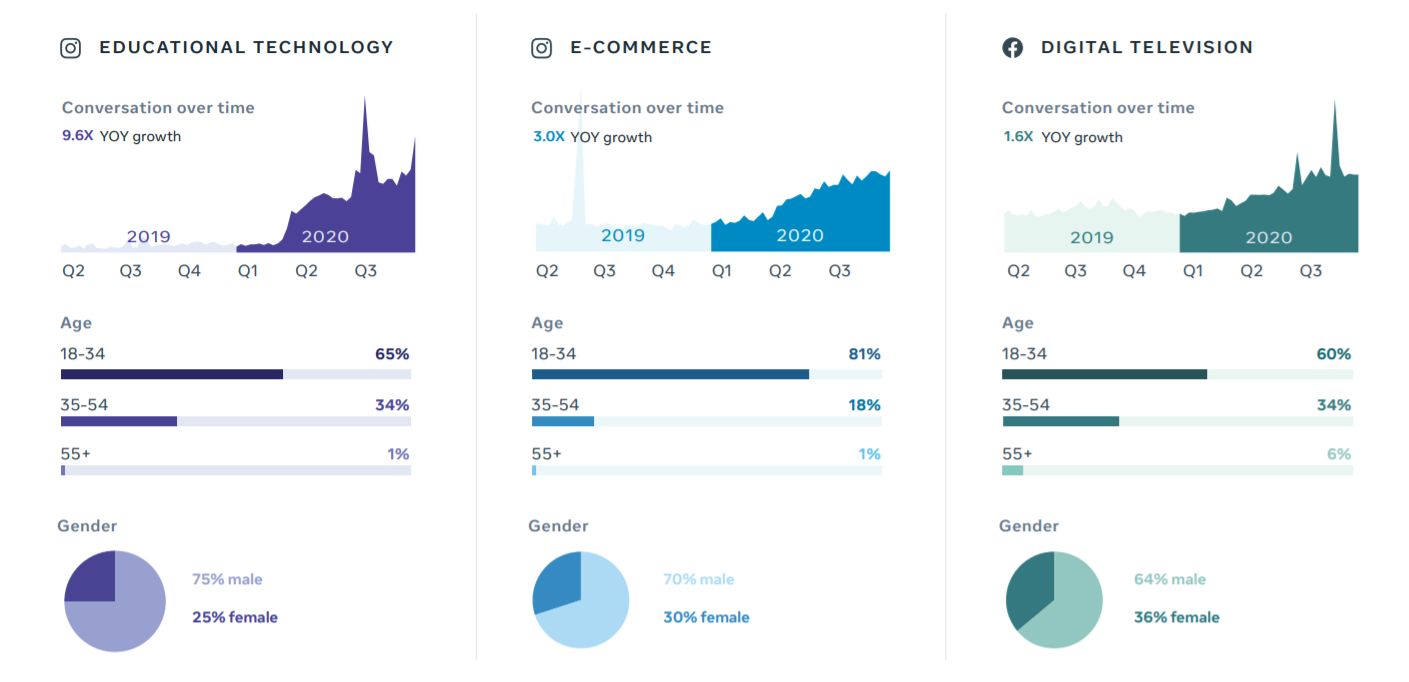 The company also has a variety of programmes for small business in India. For instance, the VC Brand Incubator programme has helped more than 150 SMBs in India in the last one and half years with seven VC funds. It also launched a local SMB Guide and proactively reached out to 9 million small businesses across the country. The guide is also available in Hindi.
Apart from massive userbase and reach, Facebook's core strength is helping businesses leverage cutting-edge technologies. Take Augmented Reality (AR), for example. Even as technology has come of age on its own, businesses in India are also using AR to showcase their new products.
ALSO READ: Facebook teams up with early-stage VC fund Matrix Partners to help SMBs in India
For instance, Vivo recently worked with Spark AR, Facebook's augmented reality studio, to introduce a creative for V19 that aimed to replicate the offline shopping experience. It gave consumers a virtual walkthrough of the phone's new features and camera enhancements. Facebook says the campaign earned a 9.5-point increase in ad recall.
According to a Facebook-IPSOS survey, 86% of those surveyed in India said that social media enabled them to interact more and deepen their relationship with brands in 2020. About 81% said AR was a fun way to engage with brands, added the survey.
"Now that businesses and consumers have gone digital… we have learned about a possibility of engagement that is richer and deeper. Of course, as a consumer I'd like to go to a showroom when evaluating a brand. But we cannot go to a showroom every day or there could be limitations to accessing showrooms. Our fundamental focus is to connect communities, and in this case connect consumers to the retailer and the brands through an equally rich medium. The AR use case is quite simple – How can technology simulate everything short of touch. For instance, what will the product look like in 360 degree view and how can technology make the experience immersive sans the touch and feel of the real-world? It is also likely that a particular model you want is not available in a store but on digital the inventory is unlimited. So, AR can deliver an even richer experience to consumers. And that is the role technology can play in helping businesses make the consumer experience deeper," Bhushan explained.
Facebook also offers an automated messaging service through bots on Facebook Messenger. Chatbots are also quite popular on WhatsApp. Big brands such as Samsung have also embraced Facebook's tools. The company teamed up with Facebook to provide training to its offline retailers to swiftly build a digital presence. Maruti Suzuki leveraged Facebook's Dealer Digitization product suite to train its dealer network in the country.
That said, one of the biggest catalysts of the digital transition has been a growing adoption of digital payment, especially the Unified Payment Interface (UPI). WhatsApp was one of the first apps to embrace the UPI for peer-to-peer payment in 2018. The payment service stayed in the beta trials for almost three years before it launched in 2020. In between, apps like Google Pay and PhonePe have gained significant grounds in the country. WhatsApp, despite being the most popular instant messaging app in India, is yet to make inroads here.
ALSO READ: WhatsApp Business got better with shopping features, pricing tiers, hosting services: What you need to know
"We want to ensure that every interaction has the least amount of friction. You should be able to find the businesses you like. You can engage with them, like them, and so on… you will see multiple customer service examples of this already. A lot of banking today is on WhatsApp, for instance; In travel, SpiceJet allows you to do a lot of things like tele check-in or changing a seat through WhatsApp. With the same philosophy, businesses can help with payments. That is certainly a problem that we are solving. WhatsApp Pay is currently launched. We are always looking to take away the friction from the interaction between consumers and businesses," he explained.
Facebook also relies on a lot of personalised tools to empower its businesses. The targeted advertisement as a concept, however, has of late been widely debated. Bhushan also expressed his views on the subject.
"If you get the kind of communication that you desire, to you that is a value addition. If you get communication that is not personalised, then it is a waste of time for you and the small businesses. When we say small businesses are the core of the economy, when we say that half of them are now doing a quarter of business sale through digital, then it means that they need efficient tools. One of the ways they can get efficient is by saving money on non-relevant audiences. That's the point of personalisation. Now, delivering the personalised message is layer one. Delivering that communication in a way that it is engaging is layer two of the technology," Bhushan said.