OnePlus 6 review: Everything you need to know about OnePlus' latest phone
OnePlus 6 features top-of-the-line specifications and premium design. But is it a perfect phone? Check out our detailed review.
OnePlus 6 is set to be a big commercial success. Already, the phone is breaking sales records of its predecessor OnePlus 5T. Now that the phone is on sale and most of the reviews are out, you most probably have made up your mind whether to invest in the new OnePlus 6 or not. If you haven't yet, here's what you need to know about the latest OnePlus flagship smartphone.
Q: Does the glass design make any difference or make OnePlus 6 better?
A lot of brands have shifted from metal to glass design in order to make their phones look trendier and add a premium look and feel to them. For instance, Apple went with the glass design for its iPhone 8, iPhone 8 Plus and iPhone X. However, when it comes to OnePlus 6, the phone does look better. But it's not a radical change from the predecessor. It looks like a OnePlus 5T from the back with a glass back panel slapped on it.
OnePlus 6's glass back doesn't really add much beyond the looks. It doesn't add wireless charging, a novelty feature for Indians, but still could have made sense for the Western market. Also, as is the case with most of the glass panels, it's a fingerprint magnet, forcing you to wipe the panel time and again. If fingerprint smudges are a big turn off for you, you may consider the limited edition Silk White model with matte finish.
The good thing, however, is that the Corning Gorilla Glass 5-protected glass doesn't look fragile and has managed to remain dent- or scratch-free during my week-long use.
Q: Does the notch on the top of display bother a lot? How is the display?
The notch phones are here to stay, for some time. Ever since Apple introduced the iPhone X with notch display, a number of Android players joined the league to give more screen real estate. OnePlus 6 is no exception. But it's a constant distraction, annoying and barely adds any value to the table, unlike what Apple accomplished with iPhone X.
Fortunately, OnePlus has the option to camouflage the notch by merging the top bar with a black bezel. After having used both iPhone X and OnePlus 6, I have come to terms with the displays with cutouts on the top. But I still feel notches are shoddy excuses for having larger displays. For instance, Samsung does a tremendous job at giving edge-to-edge displays with Galaxy S9+. Xiaomi Mi Mix 2, even though not a perfect flagship phone, does a good job at delivering an edge-to-edge panel without adding a notch.
OnePlus 6 doesn't kill flagships when it comes to display resolutions. It has a 6.28-inch FHD+ Optic AMOLED display with 1080x2280 pixels, at 401ppi pixel density and 19:9 aspect ratio. It's not even a major upgrade over the predecessor OnePlus 5T which has 6.01-inch Optic AMOLED Display with 1080x2160 pixels resolution, at 401ppi pixel density and 18:9 aspect ratio.
OnePlus 6 offers 84% screen-to-body ratio as comapred to OnePlus 5T's 80%. In comparison, Samsung Galaxy S9+ has a 6.2-inch Super AMOLED display with 1440x2960 pixels resolution, at 531ppi pixel density and 83.68% screen-to-body ratio.
While the experience with OnePlus 6 display has been mostly good, it hasn't been without issues. The auto-brightness tends to struggle to adjust the screen lighting. It feels quite slow. But this is something that OnePlus can fix through future software updates. Watching multimedia or basic browsing is pretty much fine on the phone.
Q: How is the OnePlus 6 camera?
OnePlus 6 comes with a dual-camera setup which consists of a 16-megapixel Sony IMX 519 sensor with f/1.7 aperture with OIS and a 20-megapixel Sony IMX 376K secondary rear camera. The phone helps you take great macro shots and results are mostly impressive when light conditions are conducive.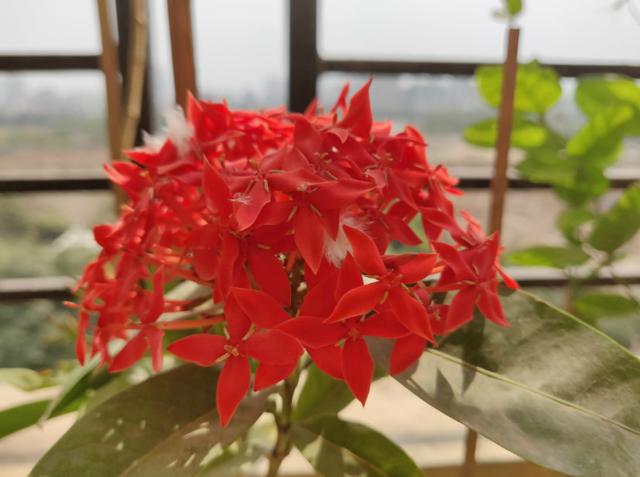 The quality, however, dips in low light, but that's the case with almost all smartphones. OnePlus 6 camera is pretty impressive at the price it's being offered. But it doesn't really overwhelm you with its performance. While the camera doesn't miss out on details, colour levels is something that leaves a lot of scope of improvement. Here are a few camera samples for your reference.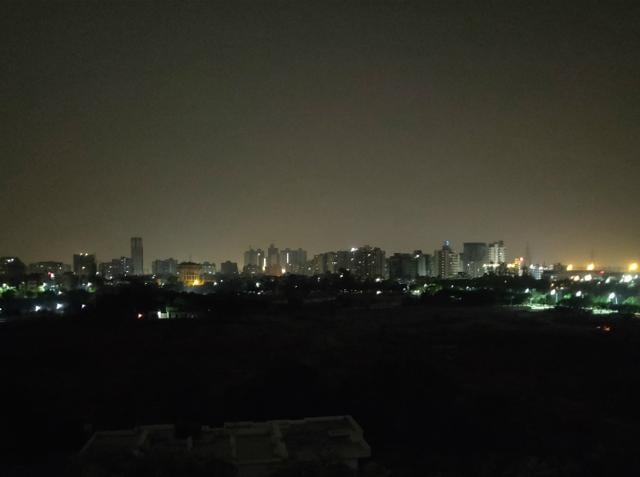 Q: How is OnePlus 6 performance, battery life, and overall experience?
Performance, backed by top-end processors and RAM power, has always been a strong virtue of OnePlus. The latest OnePlus 6 is powered by Snapdragon 845 processor coupled with 6GB RAM. And true to its claims, OnePlus 6 does deliver a solid performance. From working on multiple apps simultaneously to playing graphic intensive games, OnePlus 6 handles everything with ease.
Another thing which we liked is the stable Oxygen OS 5.1.5 (based on Android 8.1 Oreo). It feels lightweight and pretty close to Vanilla Android. There are a lot of gesture-based features such as flip to mute, double tap to wake, three finger screenshot, and more. You can find these and other software features under the Settings.
The biggest highlight of OnePlus 6, in our opinion, is the battery life. It's exceptional. With a full charge in the morning, you can easily see a day and more, depending on your use. Dash Charging, OnePlus's fast-charging technology, also comes in handy as it can quickly charge to roughly 60% in less than half an hour.
OnePlus 6 also comes with a facial recognition feature in addition to pattern/PIN and fingerprint scanner for unlocking the phone. The facial recognition feature is easy to set up as it requires one-time face scan. While most of the time, it successfully recognises your face and instantly unlocks the screen, the phone does struggle in low-light conditions. The feature brings a great deal of convenience, but don't just rely on the face scanner for device protection.
Q: Should you buy it? Should OnePlus 5T users upgrade?
OnePlus 6 is a solid phone but not without imperfections. Despite the shortcomings, OnePlus 6 is a good option for those looking for a phone with decent looks and top-notch performance and have a less-than-₹40,000 budget. I'd recommend the OnePlus 6, 6GB RAM model, considering it has 64GB inbuilt storage, and comes at ₹34,999.
But if you budget more than that, you may consider a range of premium phones like Samsung Galaxy S9 and Huawei P20 Pro, among others. For OnePlus 5T users, they should stick with their phone for now as OnePlus 6 isn't a big upgrade you were expecting it to be. Moreover, OnePlus may launch just another version, the OnePlus 6T, with slightly better features in less than six months as has been the case with OnePlus 3T and OnePlus 5T.