Return of folding phones? Samsung to launch foldable smartphone at MWC 2017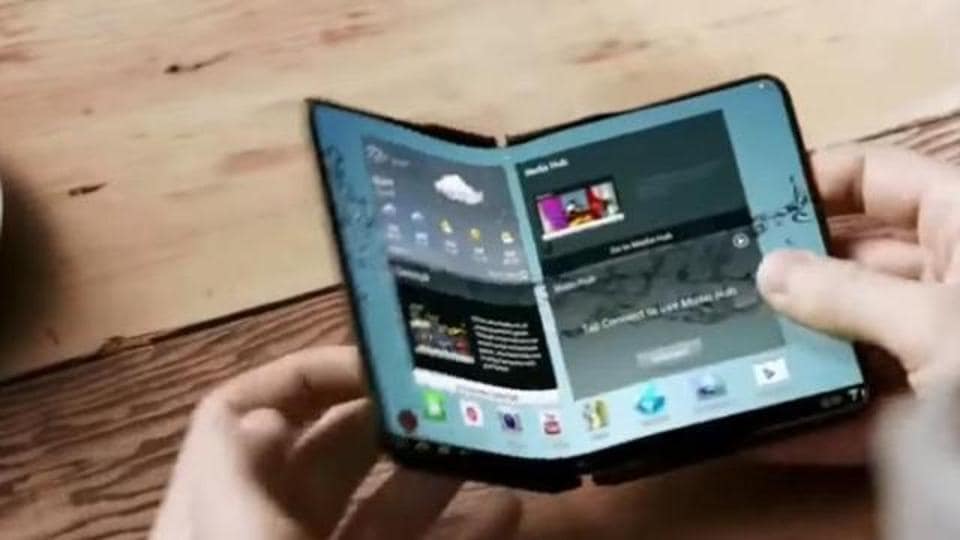 As the competition is set to intensify in 2017, Samsung might be looking to bring back foldable smartphones to have the first-mover's advantage as markets like US and China shows signs of saturation.
Forget Samsung Galaxy S8 and the Bixby assistant for a moment as Samsung might bring around foldable smartphones to the market by unveiling one at the Mobile World Congress (MWC) in Barcelona.
Battling with multiple issues like the discontinuation of Galaxy Note 7, recall of 2.8 million exploding washing machines and corruption scandal, South Korean giant Samsung had reportedly filed a patent with the Korean Intellectual Property Office for a smartphone that can be folded in half and is expected to arrive next year.
"Called the Galaxy X, the front of the smartphone will sport traditional Samsung home button in between a back button on the right and a menu button on the left," GSMArena had reported.
Read: Microsoft files patent for foldable smartphone
Samsung has been working on foldable displays for years is now ready to officially unveil its first offering in 2017.
"The aspect ratio of device display looks 21:9 or close to that, and considering the physical design of the device it will be interesting to see how useful all of that screen real estate will turn out to be," the report added.
Read: Flexible display shipments rise as smartphones adopt new tech
The device is expected to have the ability to bend a screen in half by using OLED Display. One can carry it like a wallet and use it by opening it.
"Development of foldable OLED is taking place according to our plan. We are planning on mass-production and release of this product by discussing with our partners," Lee Chang-hoon, director of Samsung Display, said in January 2016.
"Although mass-production cannot be concluded hastily since Samsung Electronics still has few other major tasks to complete, I have heard that Samsung Electronics had made considerable amount of results in the time being," a representative of an industry was quoted as saying.
(with IANS inputs)