Umang app Passport Seva: Checklist of services available, phone number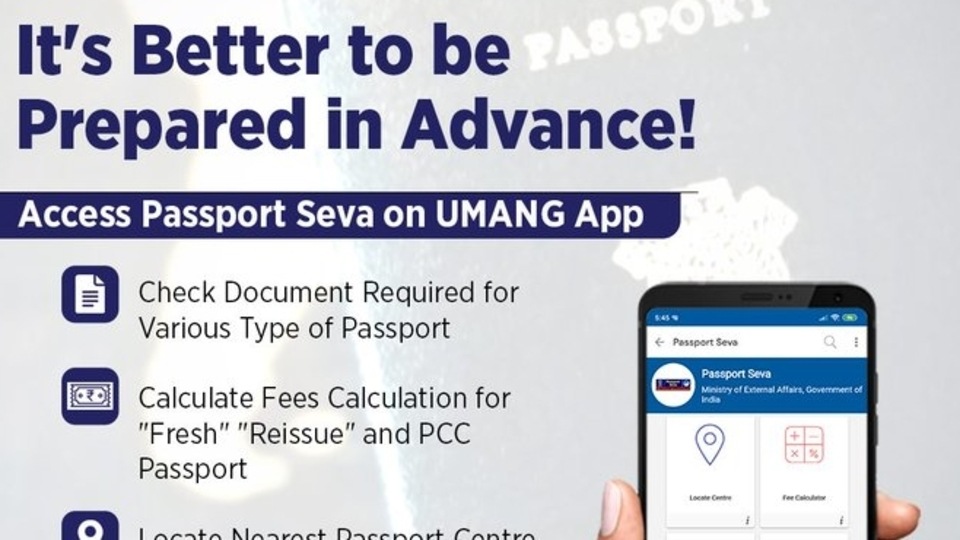 Did you know that you can also access Passport Seva services using the Umang app? Check out list of services and phone number to call.
The government's Umang Seva platform gives Indian citizens access to 21,624 services from 265 government departments. This not only includes some of the more popular services such as Aadhaar Card, PAN Card, Voter ID, CBSE, Bharat Gas, Digilocker, HP Gas and Mera Ration but also some of the lesser-known services such as Spices Board, Zila Sainik Board, Tea Board India and state transport boards. But did you know that you can also access Passport Seva services using the government's Umang app?
The service that enables citizens to access various passport related services via the Umang app has been there for quite some time, but as a reminder it took to Twitter and highlighted the availability of the service. "Did You Know! Passport Seva enables simple, efficient and transparent processes for delivery of passport and other related services," Umang App India tweeted from its official Twitter handle.
The tweet also highlighted the fact that citizens who want to download the Umang app can do so by just giving a missed call on an authorised phone number. This number is -- 9718397183. Alternatively, citizens can download the Umang app from Google's Play Store.
Coming back to the Passport Seva service on the Umang app, there are a number of services that Indian citizens can access. The list of some of these Passport Seva service includes:
1. Check documents required for various type of passport.
2. Calculate fees for fresh, reissue and PCC passport.
3. Locate nearest passport centre.
4. Check current status of your application.
5. Easily check the availability for the appointment.
Alternatively, citizens can also access the government's Passport Seva service via Umang's official website. The services that citizens can avail include fee calculator which can be used for calculating fee for issuing a new passport or reissuing a passport, locating a Passport Seva Kendra near to the citizen's location, document advisor, which advises users on all the documents that they need for applying for a passport, status tracker, which tracks the status of their passport application, and the ability to book an appointment with a Passport Seva Kendra in a city by checking the availability of date and timing.