Jabra Elite Active 75t review: You get what you pay for and more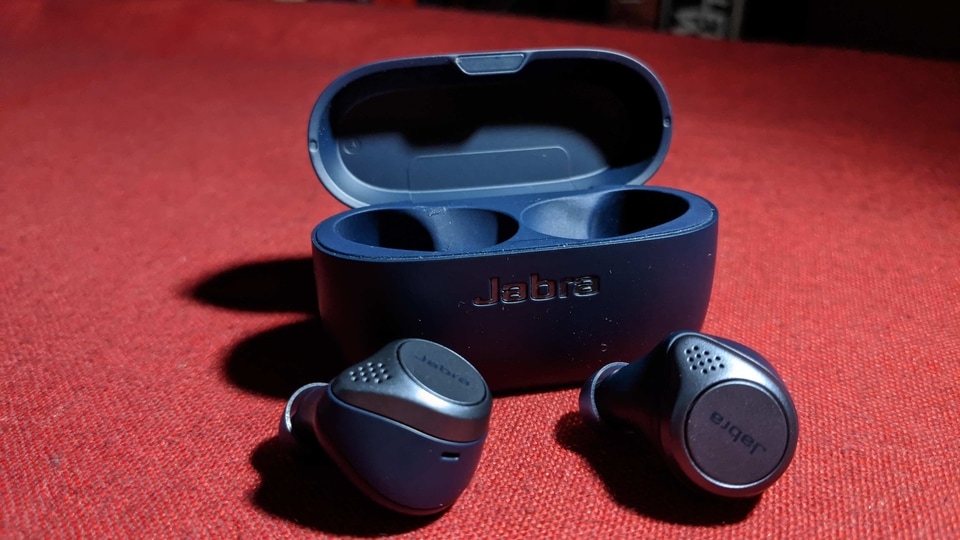 The best way to perhaps describe the sound on the Jabra Elite Active 75t is to call it - well-rounded. The treble is not too sharp, the bass is not too low - it's clear sound with no sharp edges in this protected little chamber in your head.
Brand: Jabra
Product: Jabra Elite Active 75t
Key specifications: Four-microphone technology, IP57-rated durability, snug fit, one-touch access to Siri, Google Assistant, customisable equaliser in the Jabra Sound+ app, Hear Through tech, wireless charging support.
Price: ₹16,999
Rating: 4/5
I've been listening to Pink Floyd's Wish You Were Here since I was a child, but I was today years old when I heard David Gilmour clearing his throat just before the lyrics started.
At 43 seconds into the song, while I was waiting for the lyrics to kick in, the opening chords had already started, I was startled by a sound I had never heard before — in all these years.
And when I realised what it was, I had goosebumps. I took out the Jabra Elite Active 75t earbuds out, looked around, checked the track and played it again. Yes, still there.
It took me about 20 years to pick up on a subtle little sound that barely lasts a second and it happened while I was testing new earbuds. Needless to say, I was sold right then.
Testing audio products is basically you listening to the same set of tracks on different headphones/earphones to decide if it cuts it for you. Rarely will you discover something new. These are, after all, tracks that you have heard time and time again - what can possibly be new?
When you do discover something, that's a win. And Jabra's Elite Active 75t is a win in my book. Not just because I heard Gilmour clear his throat - there are more good things happening with these earbuds than just good, solid audio quality.
The earbuds are a little bulky as compared to the other wireless solutions, but there's a method to that madness. The Jabra Elite Active 75t doesn't have active noise cancellation (ANC), which is going to be a bummer for most people, given the ₹17,000 price tag. But to be honest, it's not a great loss.
Jabra has something called 'Hear Through' that can be triggered from the ear buds themselves. If you press on the centre button on the buds you can let in outside noise, lowering the music volume, so you can hear others without taking the buds off. Press it once, the mic actively listens for ambient sounds, press it again and it turns the mic off.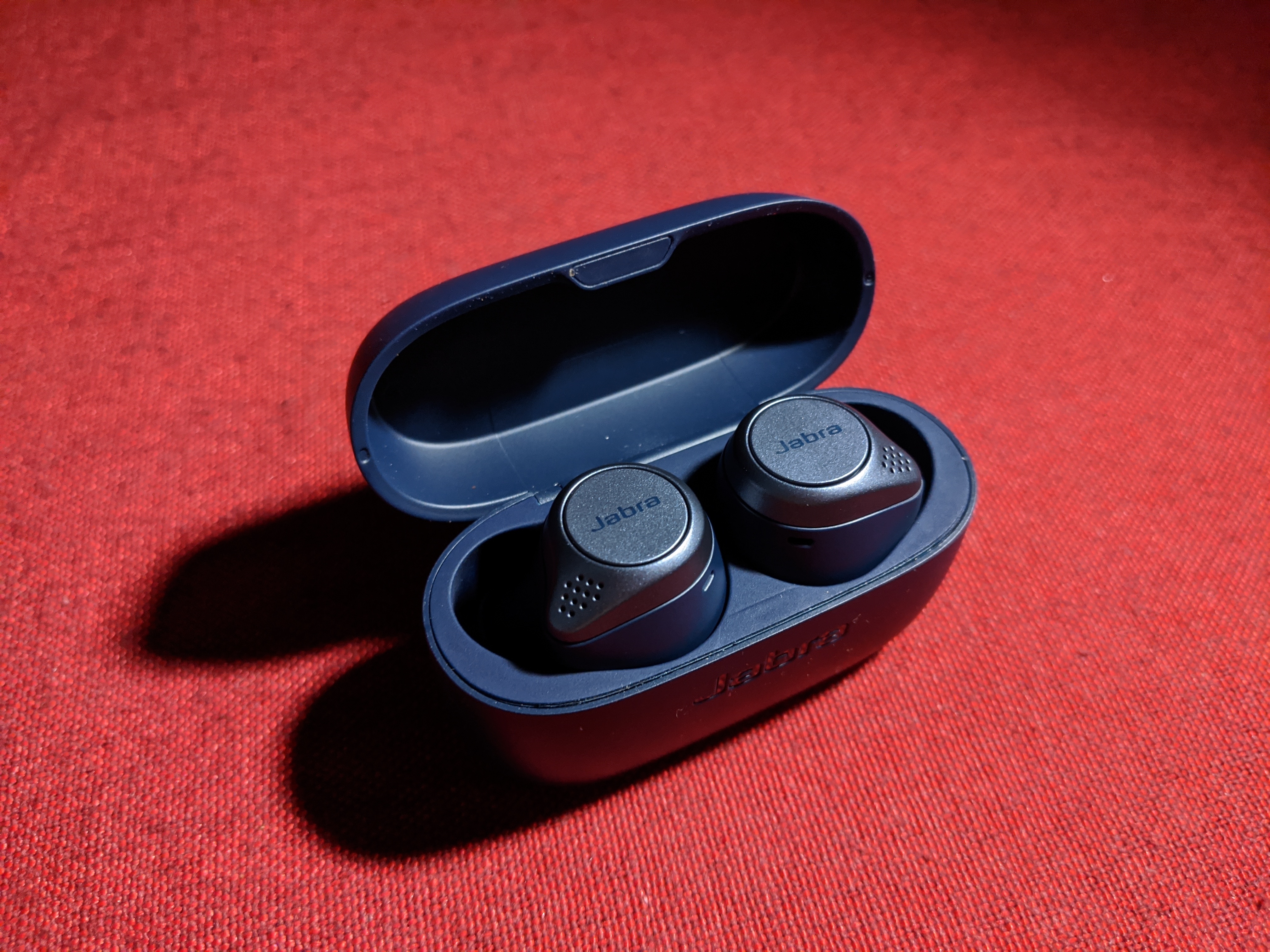 While this whole operation is relatively hassle free, it feels a little jarring - like your ears popping while you are in a flight or while you are trekking and there's a change in altitude.
These Jabra earbuds with their shape and super snug fit create a sort of echo chamber in your head where the music can be housed without interruptions. It literally feels like an ear plug so taking the buds off and putting them on again feels as visceral as your ear popping and un-popping. It's a matter of getting used to, and you will. Though the fit might differ from person to person.
So while this makes for great listening, you will feel a little in-ear fatigue initially. Over time you will get used to how comfortable it is.
I have a terrible track record with in-ear headphones, I struggle with most of them since they tend to slip out of my ears, no matter how many tips I change. It has happened with the buds from Xiaomi, Realme and more. Things were a little better with the AirPods, though I struggled there as well. But I faced relatively no problem with the Jabra Elite Active 75t.
And given the active in its name, this is something anyone should expect from these earbuds. They are meant to be worn for workouts and come with IP57 rating for dust and water resistance. This makes them pretty solid for those gym sessions (as and when they begin again).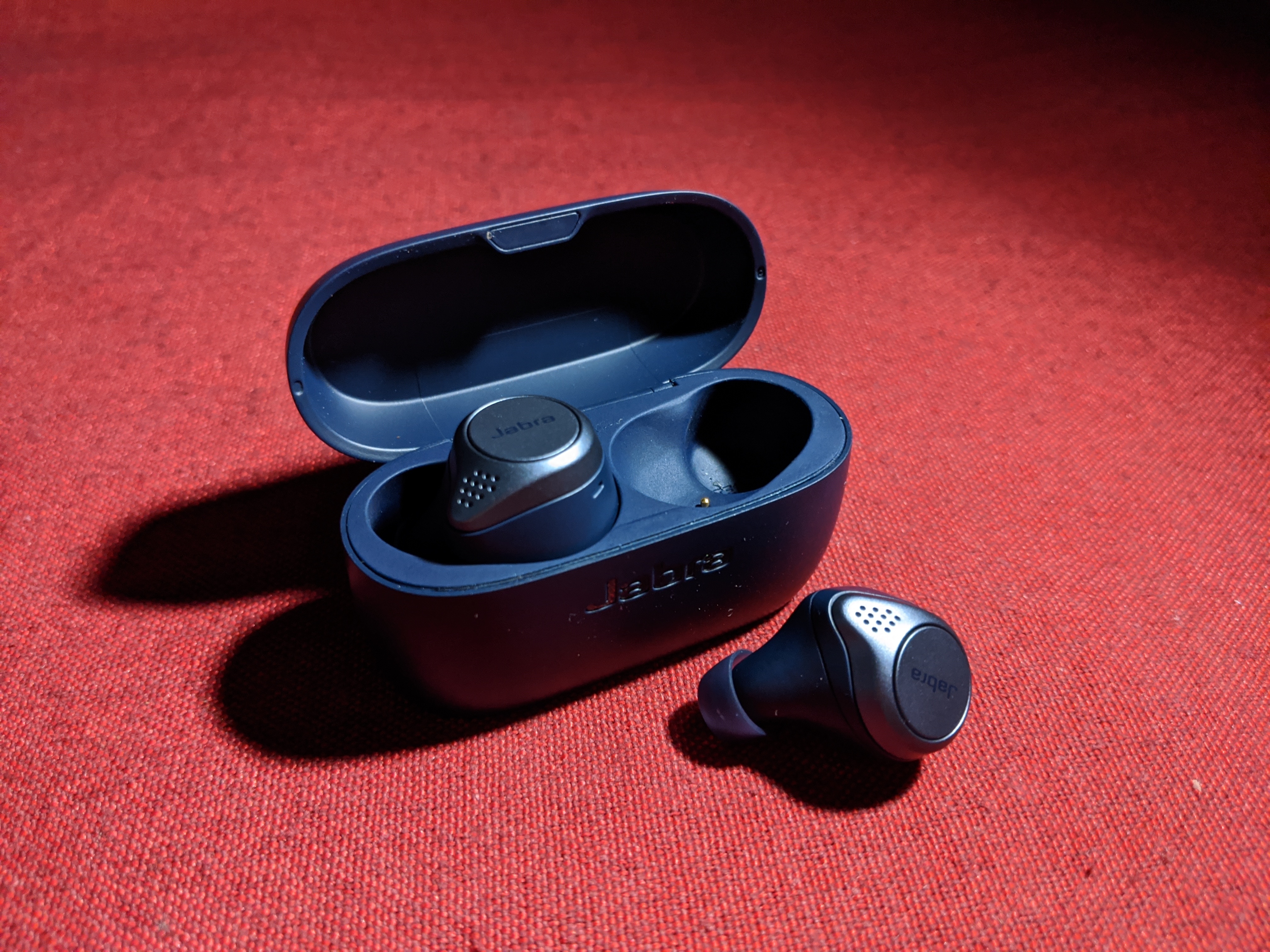 I used the Jabra Sound+ app with the earbuds but I honestly didn't have to adjust too much because the My Sound feature tested my hearing profile with tones of various frequencies for each ear and then created a setting that should work for me - and it did.
I used the buds to listen to music for a good couple of hours without a break over tracks like 'The Shape of a Storm' by Damien Jurado, 'Sail' by Awolnation, Audiomachine's 'Sura', 'Ghar' from 'When Harry Met Sejal', 'Cold/Mess' by Prateek Kuhad and of course ' Wish You Were Here' - my usual go-to list for audio tests.
The best way to perhaps describe the sound on the Jabra Elite Active 75t is to call it - well-rounded. The treble is not too sharp, the bass is not too low - it's clear sound with no sharp edges in this protected little chamber in your head. You step in and settle down, the slivers of leaks and cracks close down and it's just you and the music.
And when you want out, pop that bud out and everything outside comes tumbling back in - it's a very within and without kinda feeling.
I used the buds extensively for calls too, I could easily keep my phone in my bedroom and be prepping for dinner in the kitchen or be in my living room and carry on a conversation without any disruptions. The buds delivered without any interruptions or drops.
Since the buds can pair with two devices at a time, that's super convenient. But trying to unpair it from one laptop and pairing it on another was a slightly tedious process, because it took far too long and I just gave up.
As far as battery life is concerned, the Elite Active 75t did great. On a single full-charge I could easily juice out more than a week's work, while using it intermittently. Whenever the buds were not in use, I kept them in the case. For intense use cases, I needed to charge the buds after about two days - but I must add here that I wasn't using them constantly.
The charging case also must be specially mentioned here because it is super handy and can easily slip into your pocket. Believe me, it matters.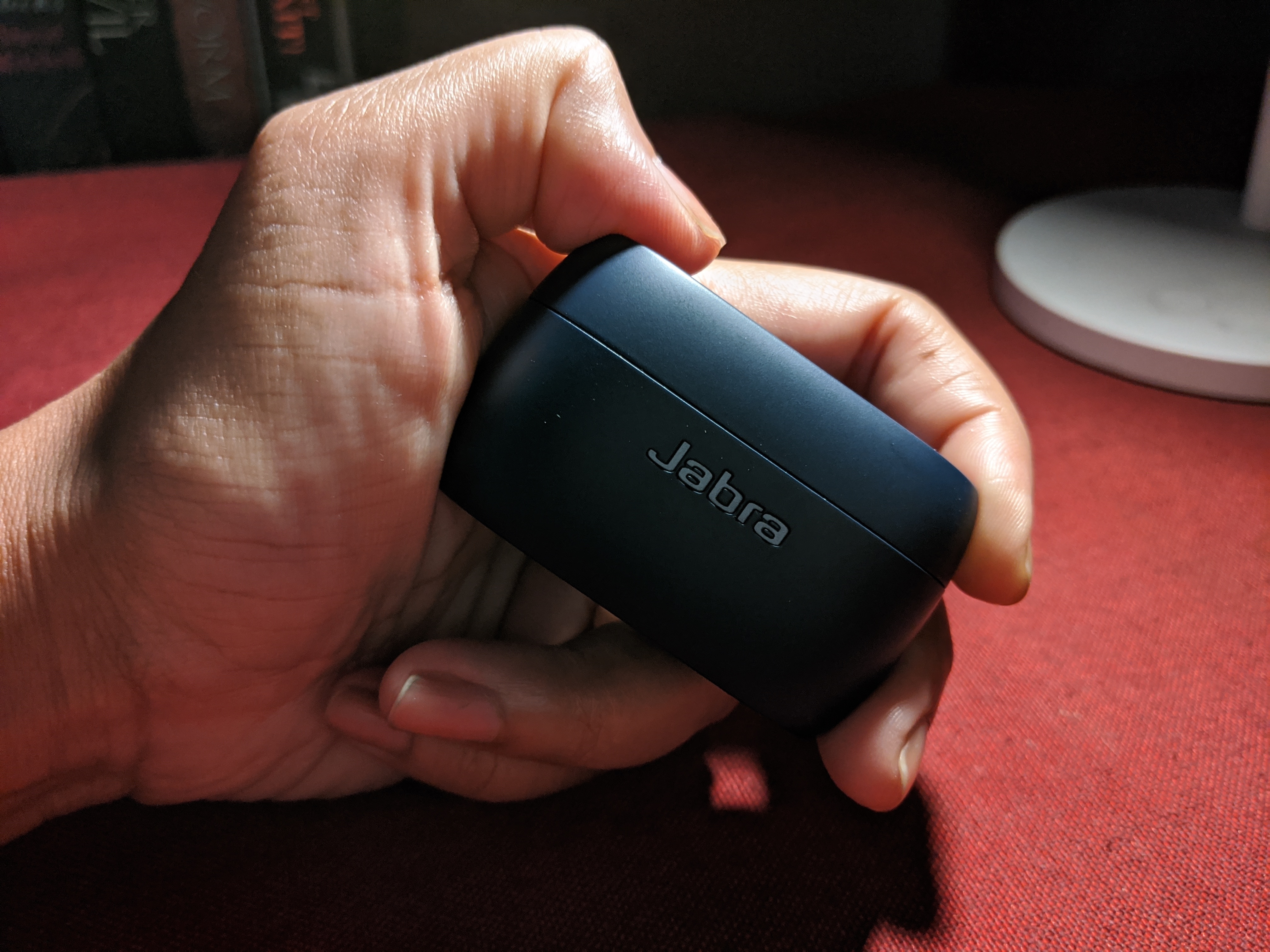 Since the time we received the review unit to right now, Jabra has introduced more colours to the Jabra Elite Active 75t - Mint and Sienna joining the Navy and Black. But take it from me - pick the Navy or the Black because they look the best.
So, should you buy it?
Yes. Definitely. If you are looking to invest in a pair of dependable earbuds, and have ₹17,000 to spend - look no further. You can get earbuds with ANC if you pay a bit more (Sony's 1000XM3 costs ₹19,000) but truth be told, you really don't need to.