Windows 11 trashes this much-loved feature! What Microsoft did and how it will hit you
Get set for a rude surprise. When Microsoft rolls out Windows 11 later this year, the update will be missing a taskbar feature from Windows 10 that users have come to love. You may well not like it.
Updated on 22 Jul 2021, 12:13 PM IST
in laptops pc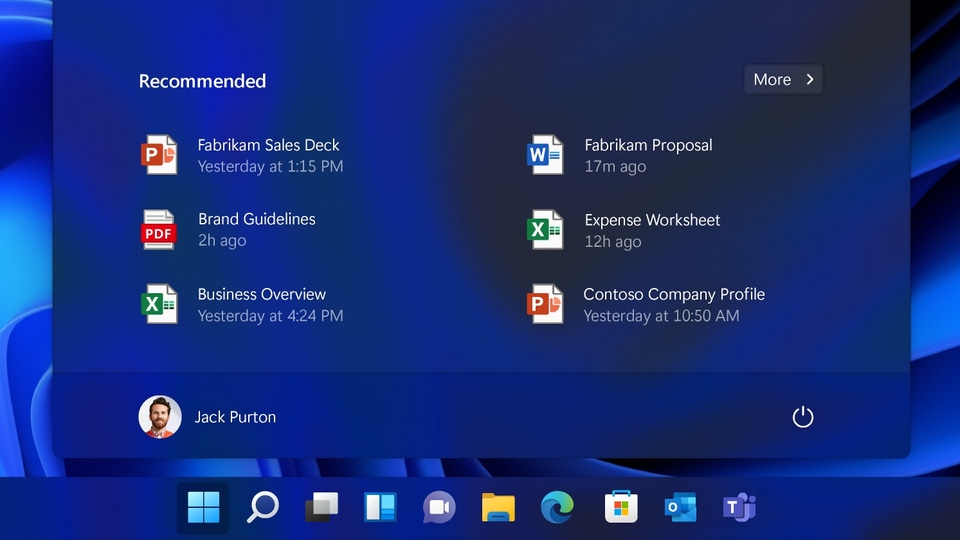 Microsoft Windows 11 operating system will succeed the 6-year-old Windows 10 OS later this year. The company has added several new features to the operating system, such as widgets, new themes, Android app compatibility, better gaming performance, Teams integration and a redesigned interface. However, that new update appears to have done away with a few iconic features as well, including on one of Windows most widely used functionalities - the taskbar.
Windows 11 taskbar: With Windows 11, users who are used to customising their taskbar might be in for a rude surprise. It was previously reported that Windows 11 would no longer allow users to align the taskbar to the top or the sides of the screen, while introducing new changes such as removing the People section, while reducing the number of apps that can show icons in the system tray. And now, it is being said that Windows 11 will not allow customising some parts of the taskbar.
Also read: Looking for a smartphone? Check Mobile Finder here.
Windows 11 drag and drop feature: In a move that might anger some Windows 11 power users, Microsoft has reportedly removed the drag and drop functionality from the taskbar on the recent preview builds, as spotted by Windows Latest. Why does this matter? On Windows 10, users could simply drag a file onto an app in the taskbar and it would open the file with that app. Users who have been using this feature on a regular basis will now have to manually open a file (if they want to open with a different application by right-clicking and selecting the app from the 'Open With' submenu.
Windows 11 icon block: In a slightly less bothersome change, Windows 11 will also block users from dragging an icon onto the taskbar. This means that if you do not have a Google Chrome icon on the taskbar, you will not be able to drag the icon to add it to the taskbar. An alternative method to add the app to the taskbar might be via opening the app and then pinning the icon to the taskbar.
To dismiss any doubts about whether this was an intentional change, the report also states that the company has admitted on its Feedback Hub that Windows 11 no longer supports the ability to drag and drop files onto the taskbar to open it with those apps.
However, there may be some hope that the feature may return sometime in the future. The company will reportedly consider user feedback to "guide the future" of such features.
So, what users can do is complain as much as possible, if they want the feature back. Perhaps, it will sway the powers-that-be.