Microsoft Surface Go 2 review: Not your regular tablet
Surface Go 2 is not like your usual tablet that is limited to light browsing and multimedia experience. It's more of Microsoft's way of delivering a 2-in-1 at the least price possible. So, we reviewed it.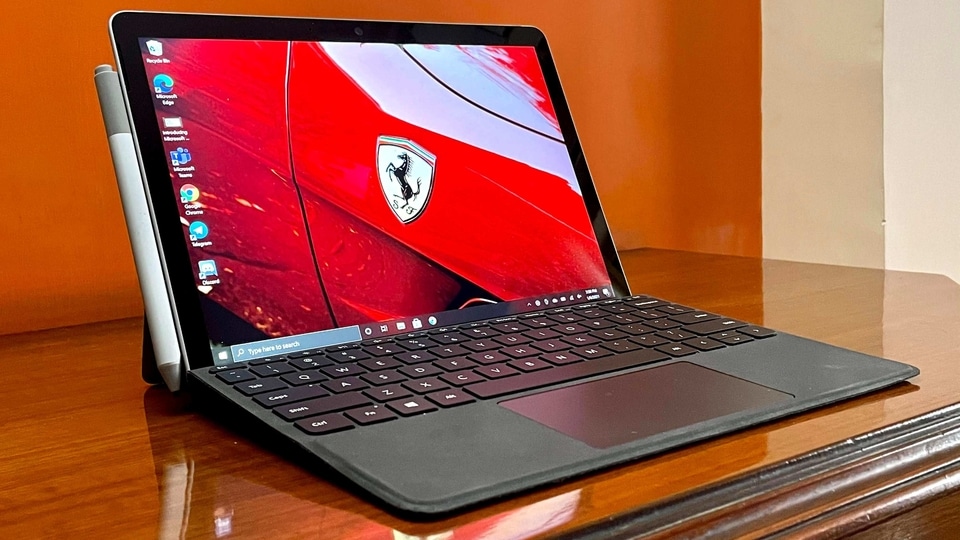 Microsoft Surface devices are not everyone's cup of tea. Each product that comes out, is strictly for a particular set of audience. In the rather well-balanced spectrum of Surface devices, Microsoft has something for almost everyone. And for travellers or students who want the Surface experience at an affordable price, Microsoft has launched Surface Go 2. This new tablet is not like your usual ones that are limited to very light browsing and multimedia experience. It's more of Microsoft's way of delivering a 2-in-1 at the least price possible.
And since the Surface Go 2 is more than a regular tablet, it is priced more than usual at ₹42,999. And trust us, this is currently the most affordable and latest 'Surface' you can get in the market. We got our hands on this product for a few weeks. So, here is our take on whether the Surface Go 2 has an audience in India and how much work can it handle.
Design and display
What you get is a 10.5-inch PixelSense touch display, which is enough for streaming shows and movies but unfortunately, not for work as you end up staring at a smaller than usual screen for information. If you want a laptop-like experience with this one, at least in terms of display, this might not be the one. The silver lining, however, is the premium display quality.
Since it is a small product, design and weight make a difference. It's lightweight at 544 grams and acts as a perfect companion when you need to flip it out from your bag for a quick note or browsing through media files or surf the web. While travelling, we did find it handy and something that finds a comfortable spot inside the bag without adding much weight. The detachable Type Cover keyboard is a crucial part here. It is what gives the Surface Go 2 a laptop-like feel. You can connect it magnetically and it also acts as a cover, so thumbs up on that. Of course, you won't get the typical laptop-like typing feel but it does get the basic job done.
Also read: Microsoft compares Surface Pro 7 with Apple MacBook Pro in latest video
That said, the 8.3mm thickness might be bothering for some considering the Surface Go 2 is, after all, a tablet. But that grows on you over time. Those looking for some change in terms of looks, it might come as a disappointment that Surface Go 2 is only available in Platinum. Even the keyboard cover case is available in Grey, Black and Red options only. The quality, however, is definitely good but we are yet to see how the cloth-based coating fares in the long term.
Adding the cherry on top is the stand at the back that is stiff and helps you set it up in different viewing modes. It's rigid and can handle the weight of the tablet well, even while using the touchscreen. What we did like is the angle till which it can bend for a wider range of viewing angles.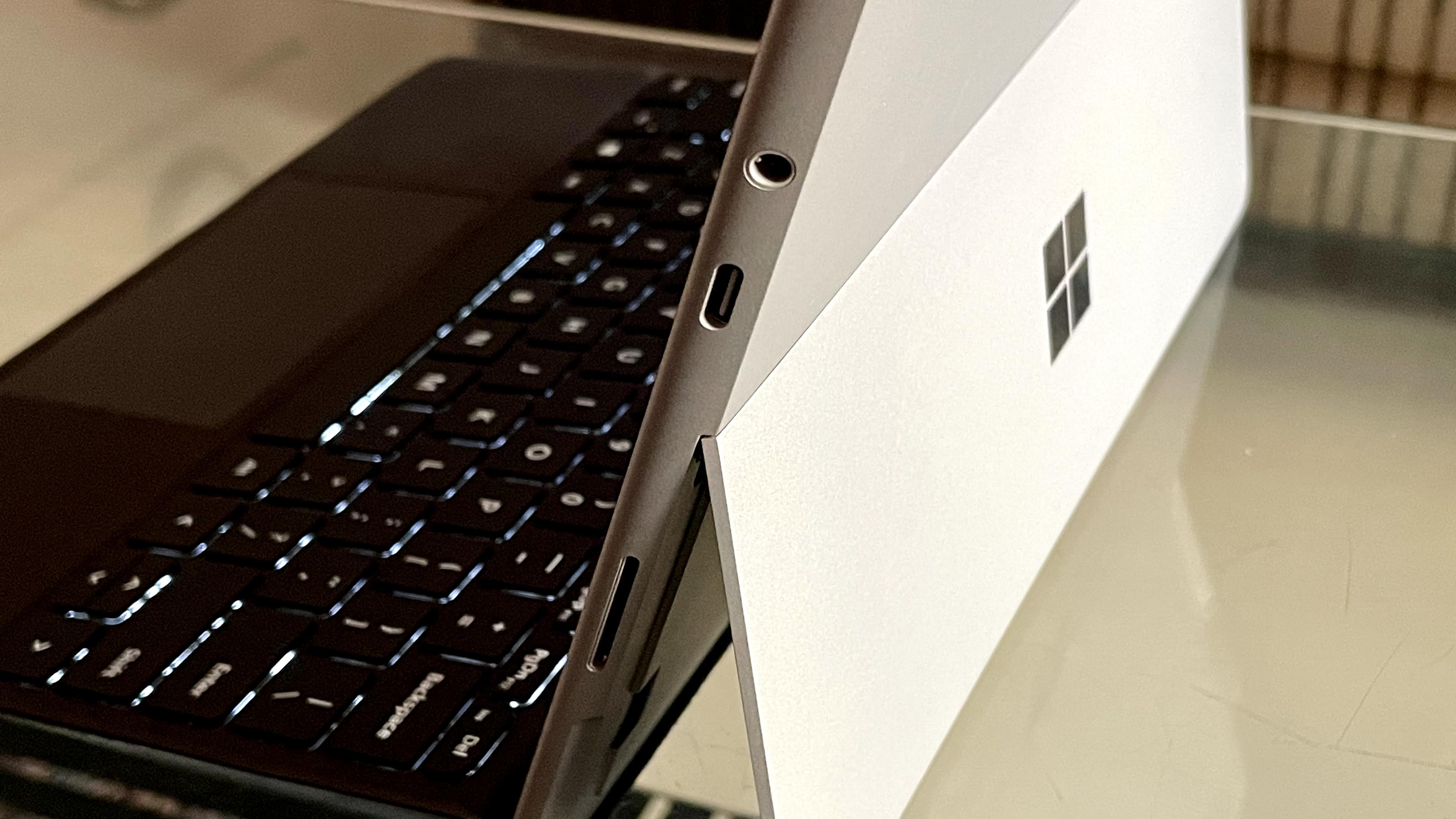 Performance
Everything boils down to performance and Microsoft didn't let us down on this front. Surface Go 2, being a Microsoft device, does a pretty good job with ever-so-familiar features and apps. Office apps are well implemented and browsing through tabs, working on apps simultaneously and playing light games were just about fine. Don't expect a top-notch performance here but what you can expect indeed is a fanless, silent workflow.
Powering it is Intel Pentium Gold processor 4425Y (Amber Lake-Y) or 8th-gen Core m3 processor, both of which are capable of handling almost any task. We recommend going for the Core m3 model as the Pentium Gold version might give you overall sluggish performance.
Surface Go 2 comes in two more variants based on 4GB and 8GB RAM along with 64GB or 128GB storage. Although the storage space seems less as per today's standards, you fortunately get a microSDXC card support. Besides, this is not meant to be your full-time go-to piece of hardware, so expecting huge inbuilt storage space won't be right. In case you need more space to store files, you always have OneDrive integrated or access to Google Photos, Box or any other cloud storage platforms.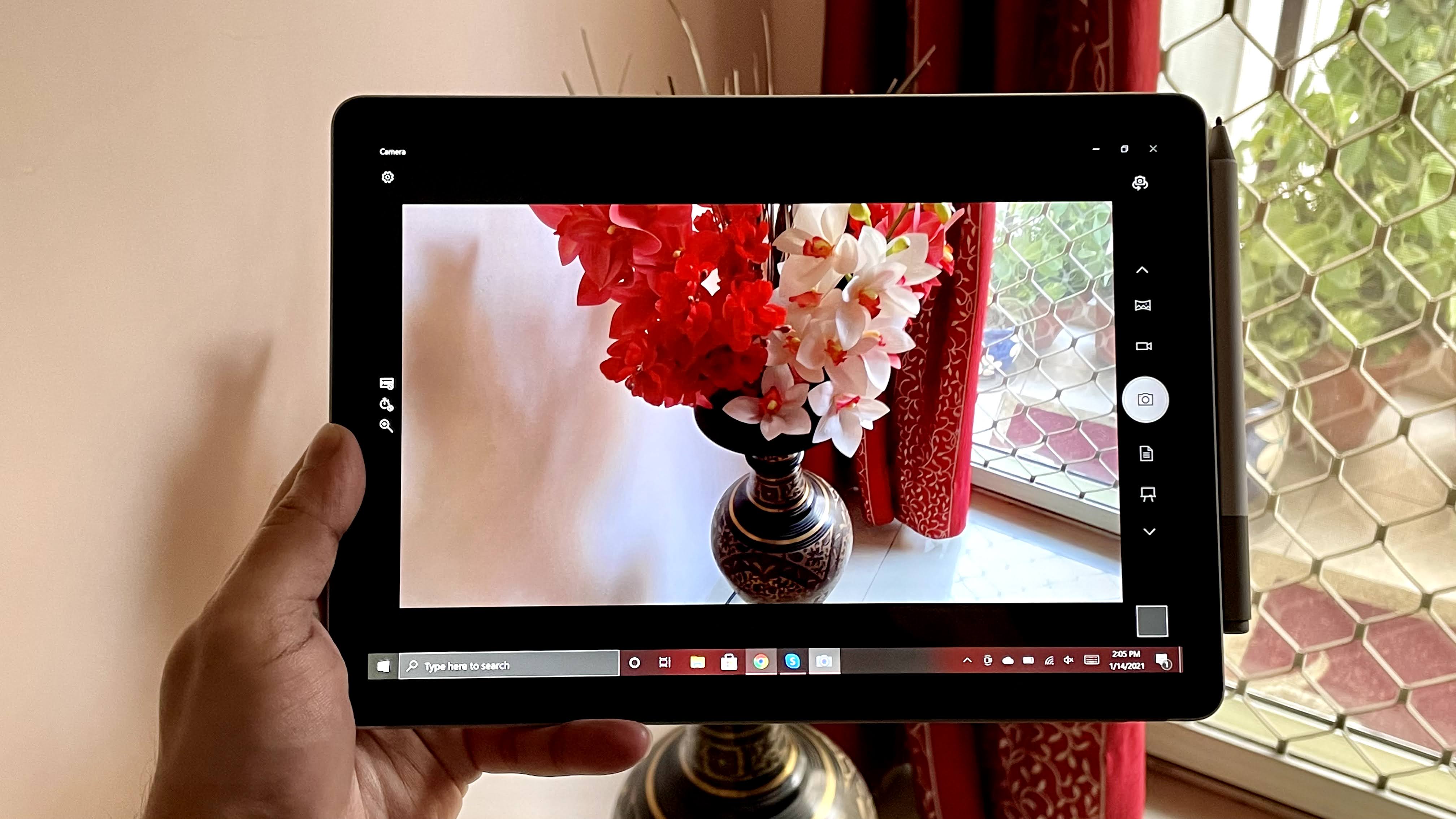 The Surface Pen is one handy tool, which has stuck with Surface laptops and 2-in-1s since years. Although it works well and does the job, we found ourselves fiddling the screen more with fingers and using the Type Cover touchpad for everything else. Having a stylus is always a welcome addition but its actual use is limited to specific apps.
Also read: Microsoft's new Surface Pro 7+ comes with LTE, removable SSD, and better battery
Battery
What's worth appreciating, however, is the battery performance on Surface Go 2. Microsoft hasn't officially mentioned the capacity but claims the device to work for 10 hours on Wi-Fi in ideal conditions. When you convert it to real-life usage, it manages to stretch for 5-6 hours on an average including media streaming, working on apps and auto-brightness enabled. That is anyway better than most when it comes to tablets. If you are doing light browsing through social media, the usage time might extend. And as it goes with any other tablet or a laptop, you can always change the battery usage profile and the screen brightness to get more juice out of it.
In our daily usage, which includes a bit of everything from using Office apps to Chrome browsing, social media and video streaming, we were able to go beyond 6 hours easily on an average. Travelling without a charger is acceptable with this one.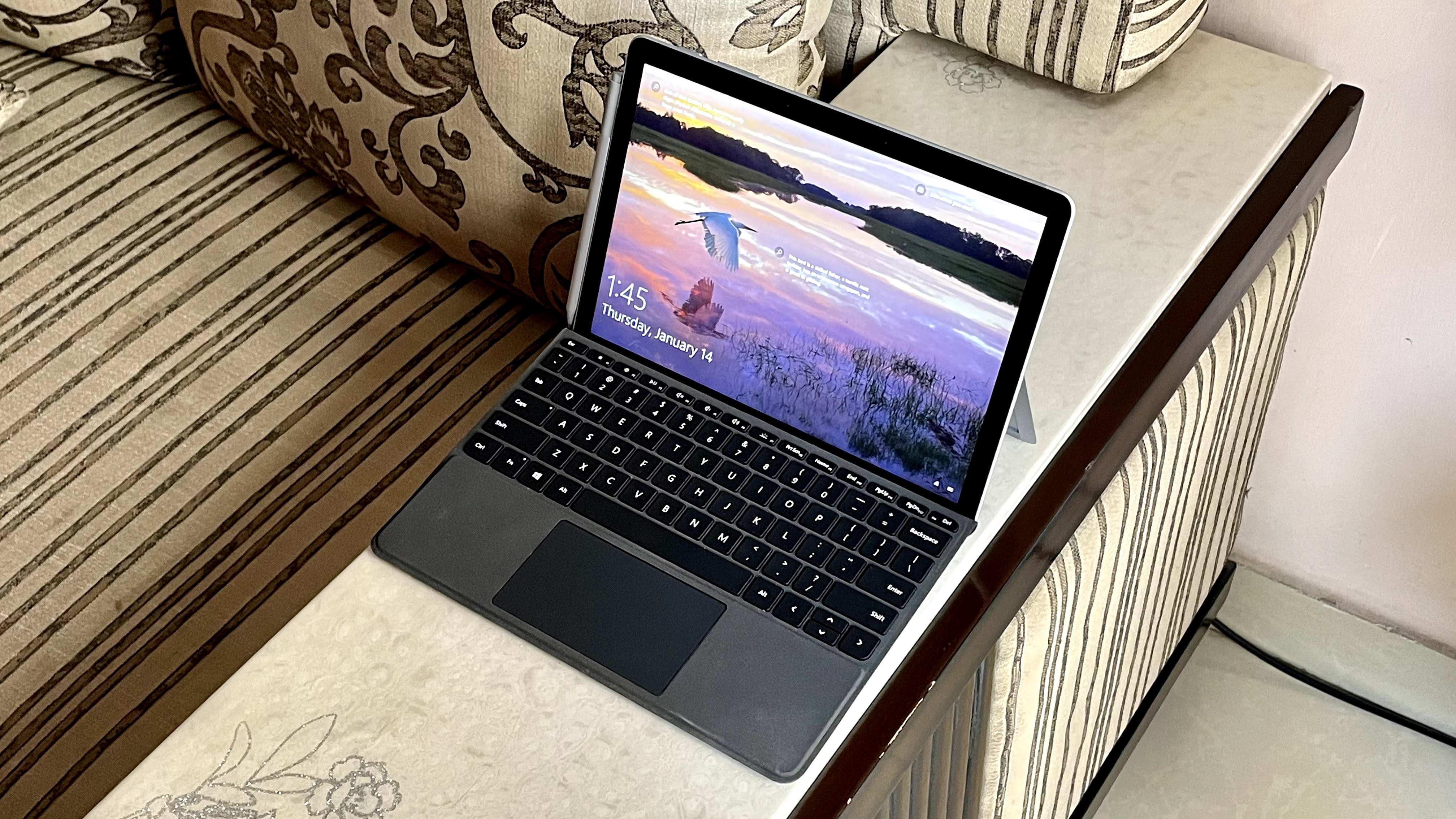 Verdict
So, who is it for? Microsoft has done a good job in making sure that Surface Go 2 appeals to students or those who are travelling all the time and need a highly portable device for light or average workload. It's far from giving you a typical laptop experience and a 10.5-inch screen might not be enough for all kinds of work, but for media streaming, browsing the web or social media, it fits right in. In case you are looking for a powerful device in this price tag that can do everything and portability is not a factor you are looking at, Surface Go 2 might not be the best choice as Microsoft has clearly cut a lot of corners here to make it relevant for its target audience - students and travellers.
That said, the Surface Go 2 is a rather 'cute' little tablet that does more than a regular Android tablet - something that also makes it really versatile. If we were to place a competitor against this one, it can only be the iPadOS product. But looking at how much you can flex with Windows OS along with a detachable keyboard and built-in kickstand, the Surface Go 2 manages to get an edge.