Blue Origin spaceflight today: When and where to watch live stream online as Jeff Bezos blasts off into space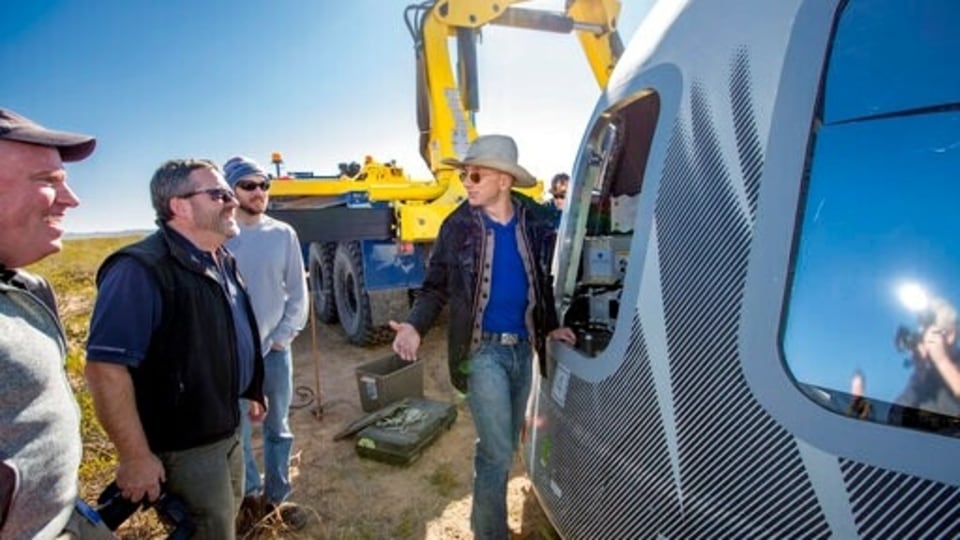 Blue Origin spaceflight today: Here's how to watch the live stream online of Amazon founder and former CEO Jeff Bezos as he shoots off into space; scheduled start 5PM today, know the blast off time.
Blue Origin spaceflight: Jeff Bezos is all set to blast off into space in less than an hour, as he boards the New Shepard launch vehicle that will take him and his brother Mark Bezos, along with 82-year-old Wally Funk and 18-year-old Oliver Daemen into space for a suborbital flight. The live stream online of the space trip is expected to start at 5 PM IST from the Launch Site One facility located in Texas.
Space enthusiasts will note that the date of the flight has been chosen keeping in mind the 52nd anniversary of the Apollo 11 astronauts Neil Armstrong and Buzz Aldrin's legendary first human walk on the moon. 18-year-old Oliver Daemen is set to be the youngest person in space, while the 82-year-old Wally Funk will be the oldest person.
Also read: Looking for a smartphone? Check Mobile Finder here.
Where to watch the Blue Origin space flight live stream online?
Viewers can watch the live stream of the flight launch live in real time on the space company's YouTube channel. The launch is expected to take place 90 minutes after the live event begins at 5 PM IST. Assuming flight conditions and other technical requirements are met, Bezos and his shipmates will blast off into space at 6:30 PM IST. Bezos' company Blue Origin will reportedly not allow viewers to see the launch event in person for this event.
Details about the New Shepard flight
Blue Origin's technology to send people into space has reportedly been worked on for 10 years (involving 15 test flights) before the company could create the technology that could launch astronauts into space.
The 60-foot rocket is fully autonomous and will house the Bezos brothers, Funk and Daemen as they are launched into space.