Chingari founders launch Fireside, an Indian alternative to Clubhouse
Fireside comes with Clubhouse-like features. It also has a group feature.
Updated on 04 May 2021, 11:26 AM IST
in news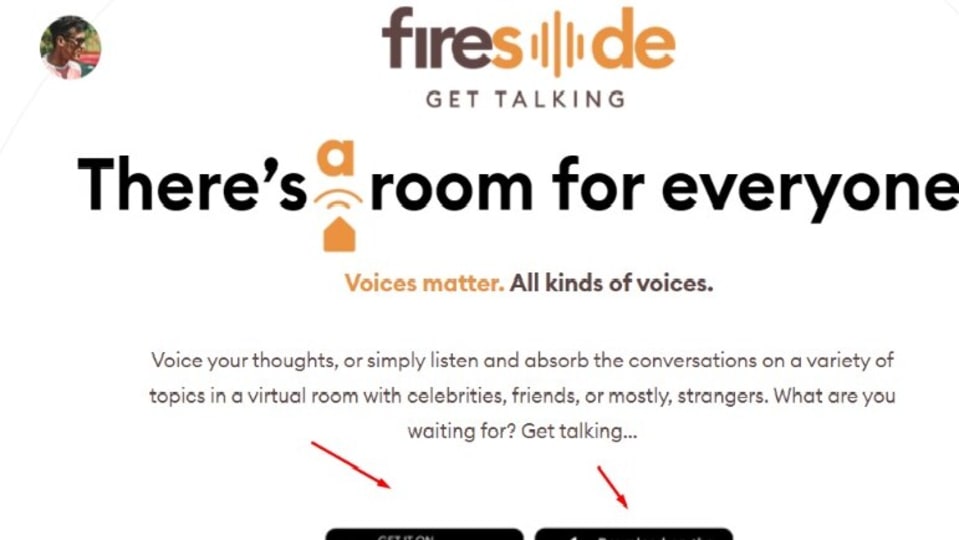 Founders of the Chingari app on Tuesday announced the launch of Fireside, a new audio-based social networking platform. The platform is available as a public beta on both iOS and Android.
There's strength in unity, and we need to be united in our efforts now more than ever. We at @joinfireside are proud to join hands with a group of good people to form the @COVIDCitizens platform to offer 24X7 assistance to distressed citizens. Please spread the word. 🙏🏽 pic.twitter.com/qmwMjNuWqN

— Fireside (@joinfireside) May 1, 2021
"The pandemic has imbued uncertainty and isolation, leaving people craving for human interaction. fireside enables users to listen to the voice of their loved ones by bridging emotional gaps, leaving them emotionally touched and connected. With a keen focus on building rich communities, fireside aims to cater to the Indian market with clubs and groups that are tailored to suit local needs and sensibilities," says Sumit Ghosh, CEO & Co-Founder, fireside.
"To mirror the diversity of the country like ours, there needs to be an egalitarian social platform that is inclusive of folks who can barely read and write. With fireside, even those who are minimally literate, can open their ideas up for the world to hear," adds Aditya Kothari, co-founder, fireside.
Audio-based social networking platforms, especially Clubhouse, are becoming increasingly popular globally. Despite being an iOS-exclusive, Clubhouse has gained a significant user base and valuation of about $4 billion within the first year of the launch. Clubhouse's popularity has also prompted companies such as Twitter (Spaces) and Facebook to double down on their audio-based offerings. Apart from Twitter and Facebook, the likes of LinkedIn and Reddit are also building audio-driven products.
ALSO READ: FLYX launches India-focused social audio app Bakstage for iOS and Android
In India, apps like Leher are trying to offer a desi alternative to Clubhouse. As far as Fireside goes, the platform will get a push from Chingari, which is an Indian alternative to TikTok.
What do you think about an Indian version of Clubhouse? Let us know.