FLYX launches India-focused social audio app Bakstage for iOS and Android
The company's founder promises a privacy-first, localised social audio app for centred around movie and TV shows – with features like a chat section, verified profiles and zero tolerance for spam and abuse.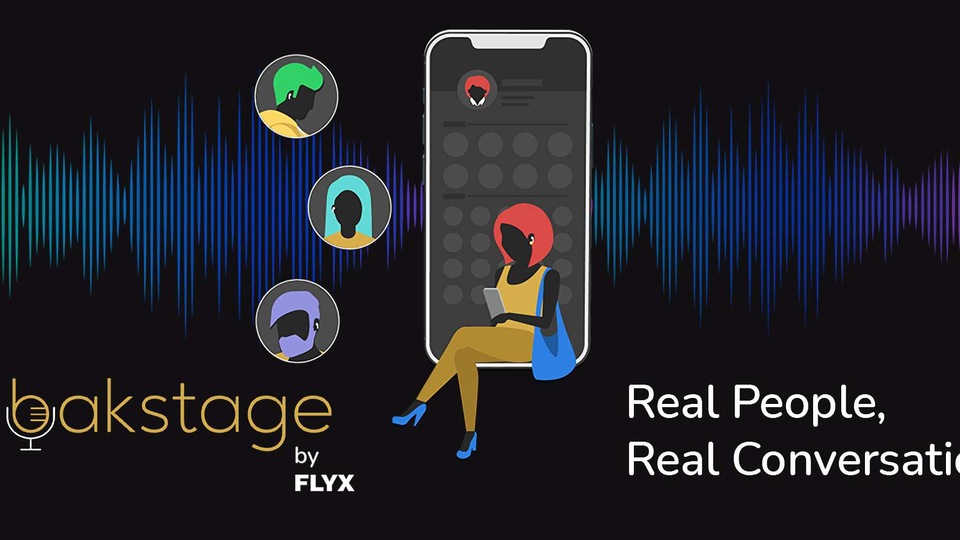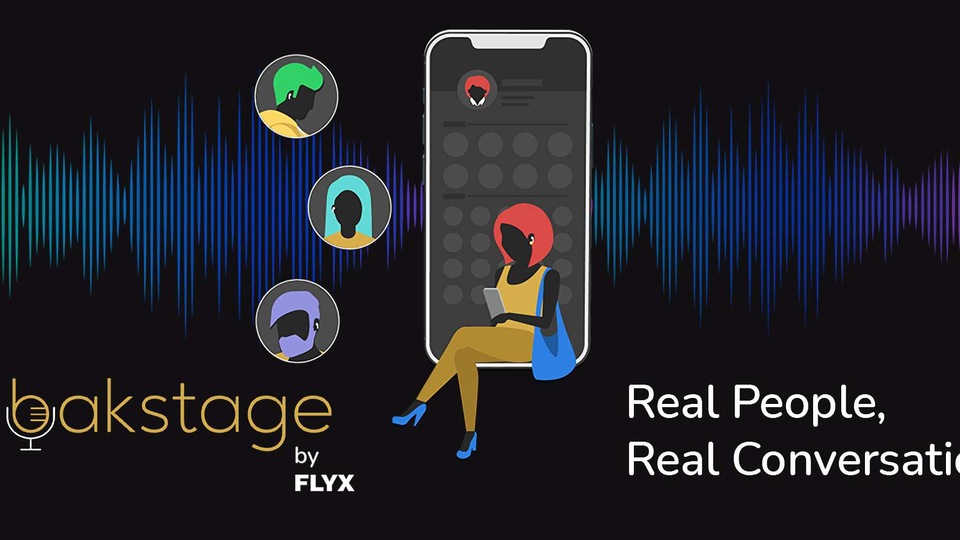 Social audio apps are probably the most interesting social networking trend since the novel coronavirus pandemic and lockdowns began last year. In less than ten months, the most popular voice chat app Clubhouse has seen rivals services like Twitter, Facebook, Telegram (and even Discord) rush to build in similar features. Popular streaming social network FLYX has now joined in on the action with their new Bakstage app, on Android and iOS.
Read more: Demand for audio streaming has hit all-time high, says Flyx survey
Unlike Clubhouse, which doesn't yet have an Android app, Bakstage works on both platforms and is geared towards an Indian audience, where demand is reportedly at an all-time high — although users can sign up from any country. It primarily focuses on facilitating conversations with celebrities, cast, crew members, talk show hosts, and fellow fans about movies and pop culture, but the company also says that the platform can be used for discussions on business and political issues, technology, social causes, or for friends to discuss topics like the latest IPL game.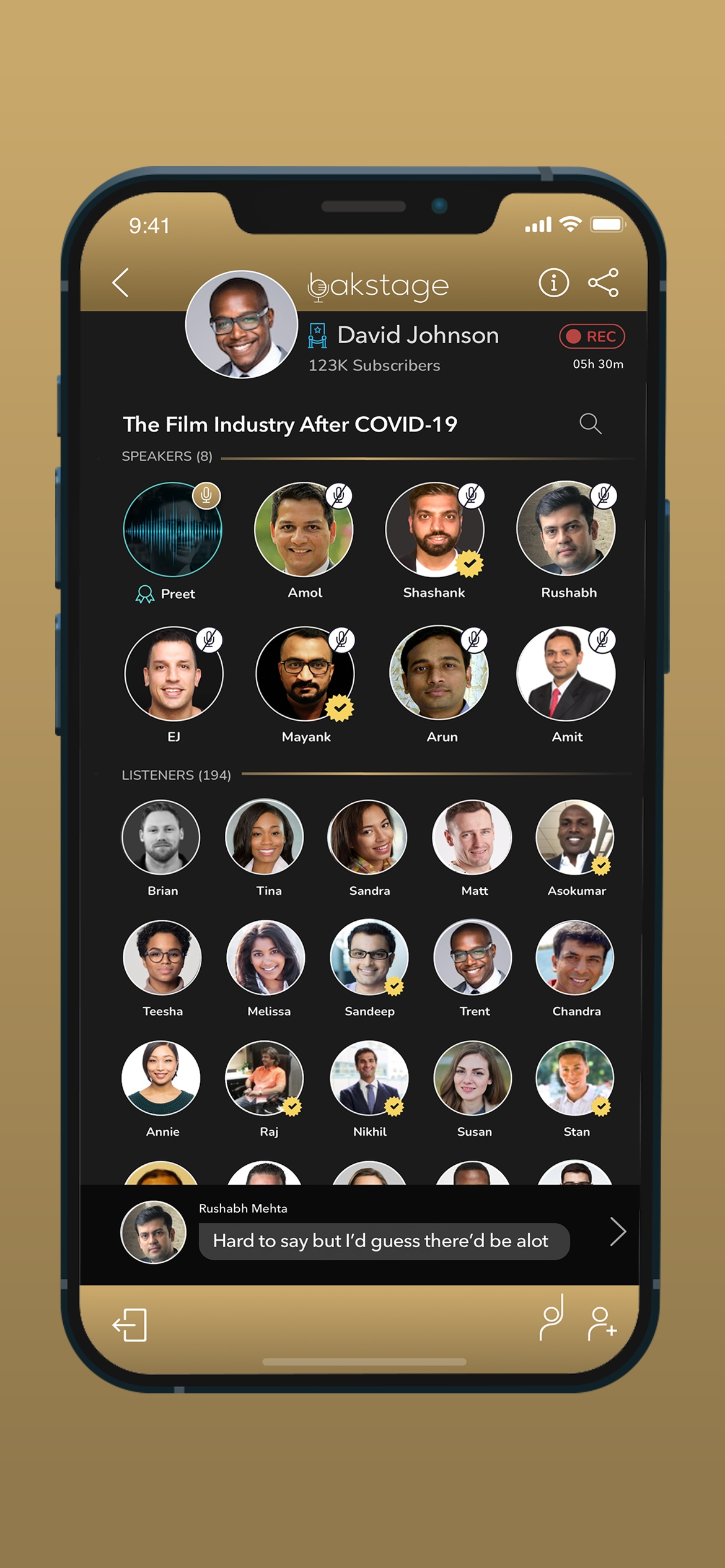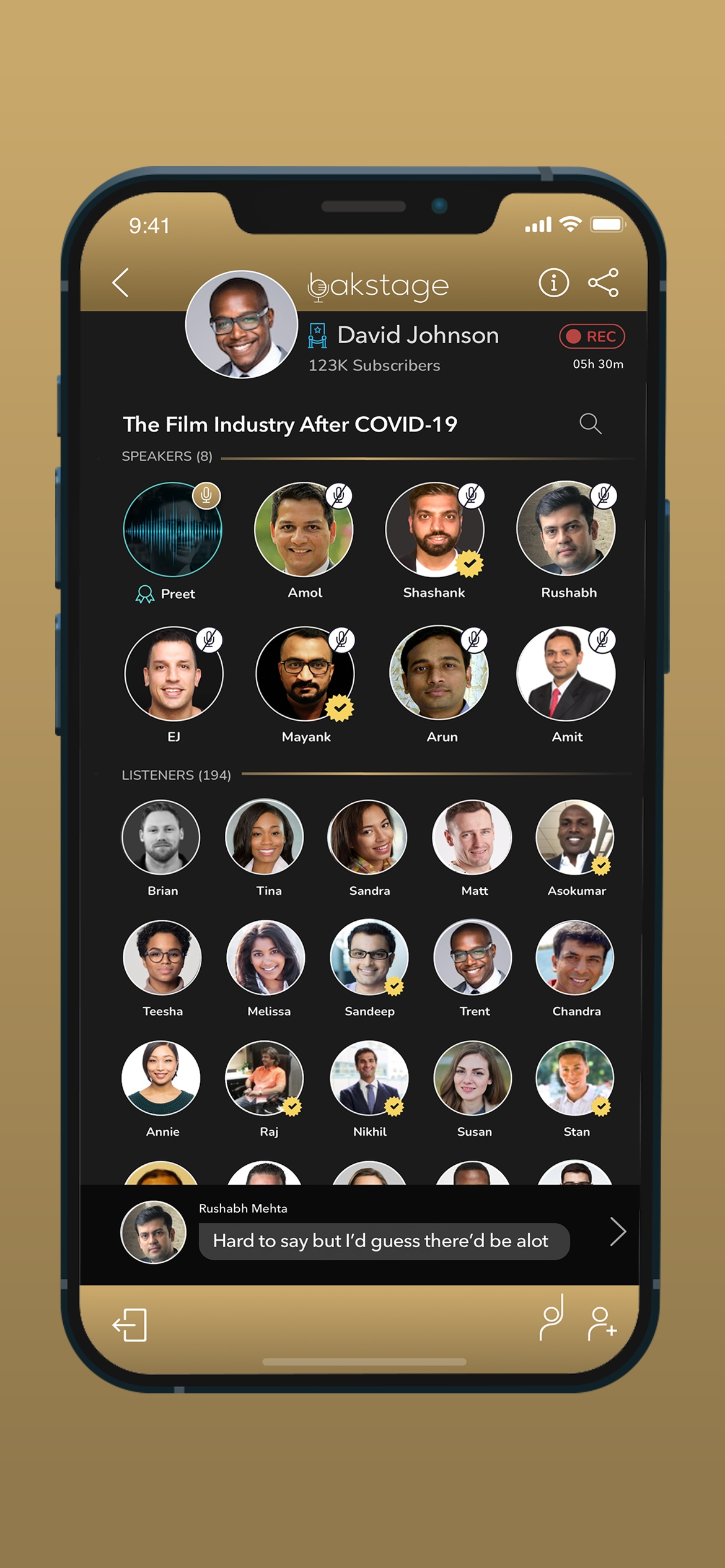 "We want every content creator and brand to have their own Bakstage where they can talk to fans, but we're not limiting the service to audio," said Shashank Singh, the company's founder and CEO.
The service also wants to facilitate conversations with celebrities centered around new movie launches, or movie promotions after a new trailer is released. Sites like Twitter are a good medium to see reactions from people, but a voice platform can enhance the experience, according to Singh.
"For example, if a movie was based on a real person or event, they could also feature on a Bakstage discussion. For example, when Bombay Begums released, so many people asked for early Bakstage access just so they could discuss it because like it or hate it, that show was a huge conversation starter," Singh said.
Bakstage also allows local bands and singers to perform on the platform, which sounds like it could come in handy considering lockdowns are the new normal.
Read more: Demand for audio streaming has hit all-time high, says Flyx survey
Unlike Clubhouse, where conversations vanish after the 'room' is closed, Bakstage allows for both ephemeral conversations as well as recorded ones. This was done to allow users to access discussions they may have missed and the host of a Bakstage conversation can start a recorded conversation. The app also features a chat section, for users who have joined a discussion as listeners to type in questions that moderators can see while a discussion is going on. An update to the app will bring an update to feature recordings from a host on their profile, alongside the app's existing discovery section, according to Singh.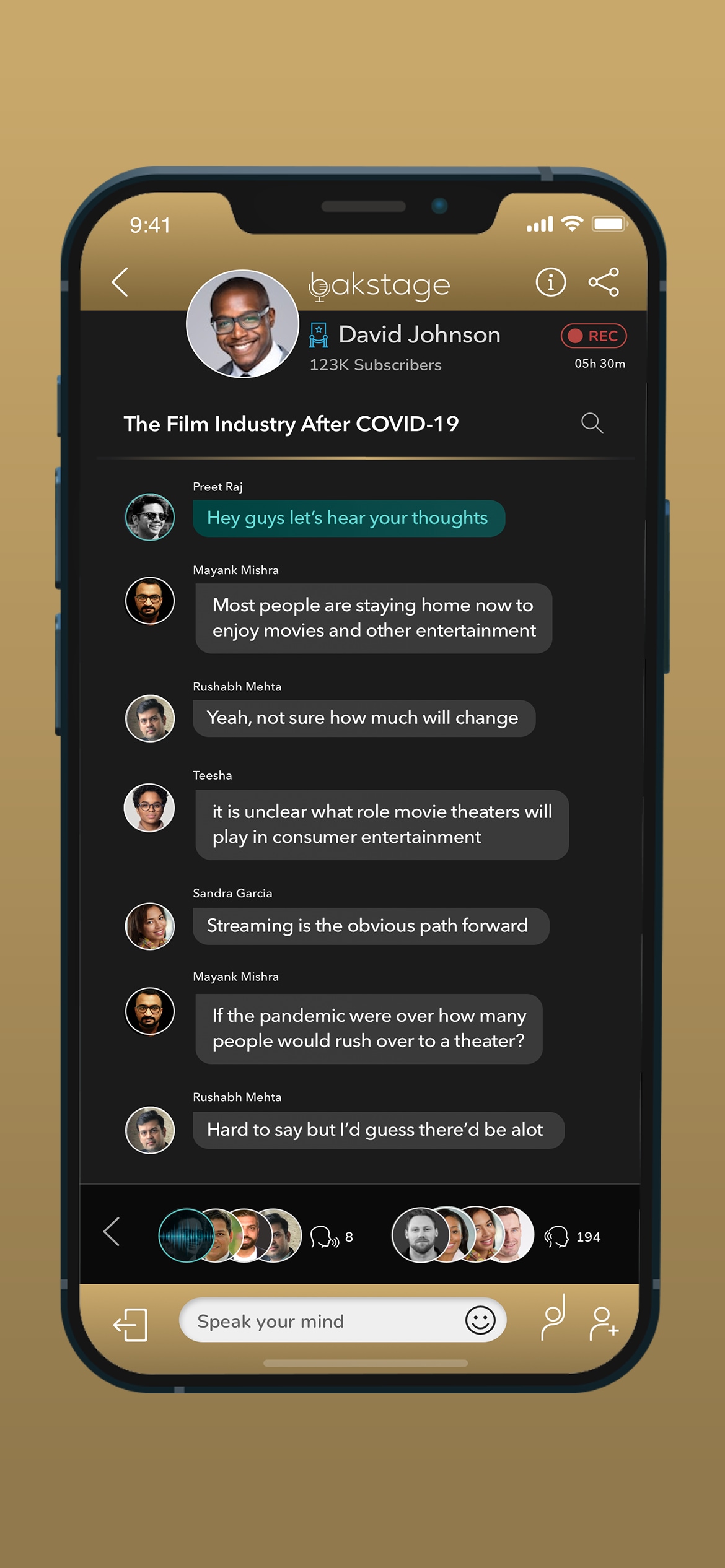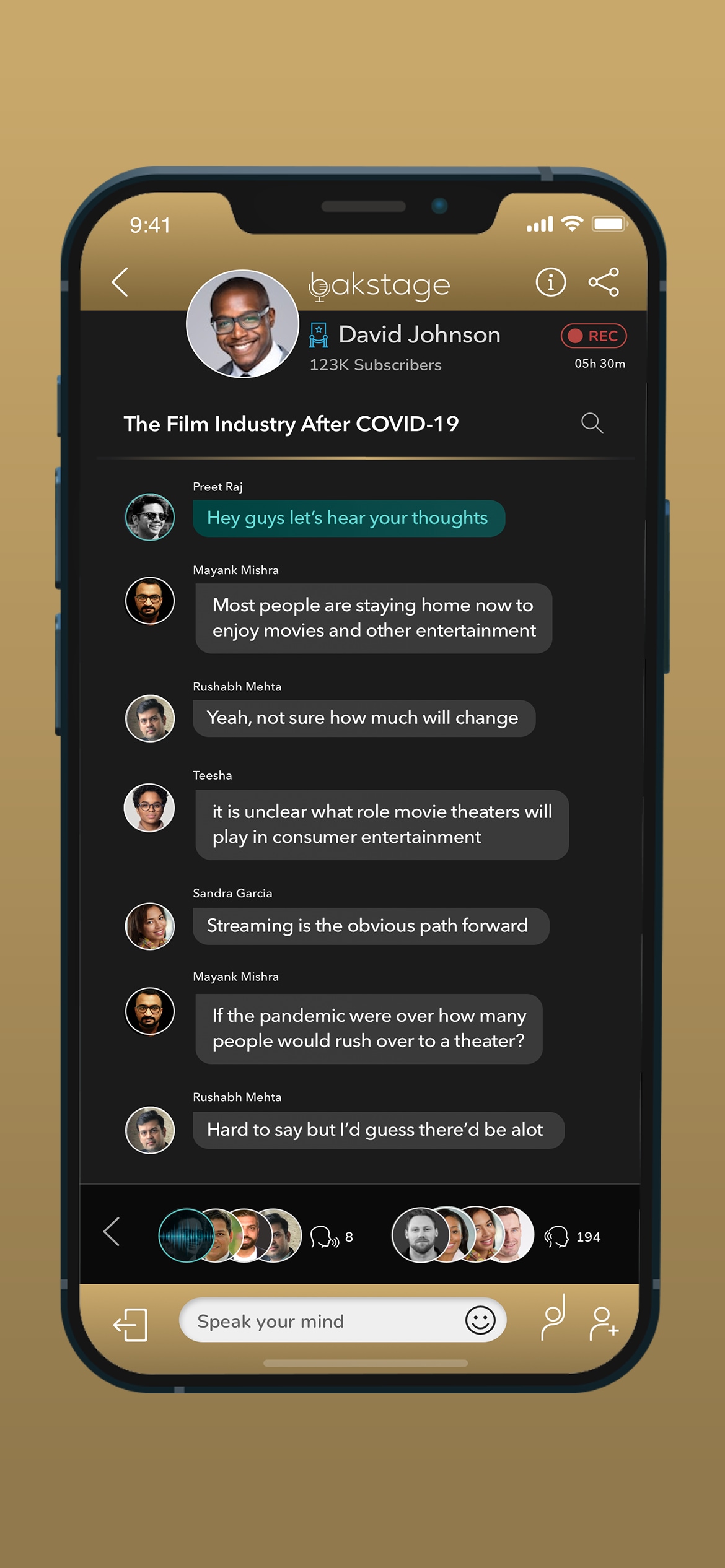 When asked about the app's privacy policy and permissions such as location, Singh said that the app would only use those permissions for 'localised' features such as the ability to show users conversations happening near them. "We are also focusing on enabling languages based on the location of a user, and will surface suggestions based on the location of the user," he added. Similarly, a user's contact book is not stored on the company's servers, and is only used to find friends on the service and is completely optional.
Social audio apps can also be a tough place to be on, especially when it comes to heckling, harassment and impersonation. The service will verify important accounts, subject matter experts, people with a sizeable audience, and others, which they can initiate by emailing the company. Singh also says that the service requires phone number verification, and will have a zero-tolerance policy for harassment and will ban users if they investigate an issue and find evidence of abuse.
Also read: Discord messaging platform launches Clubhouse-style feature
Audio apps are also gaining popularity in the country, with apps like Twitter's new Spaces feature and Clubhouse seeing Indian users engaging in topical discussions on a daily basis. We also spoke to Rohan Nayak, co-founder, and CEO of Pocket FM, who said the audio space would witness exponential growth in the next couple of years and become a mainstream content format for entertainment and knowledge. Stating that Pocket FM had experienced 5x growth with over 10 million downloads and 1.5 Billion minutes being streamed monthly on the platform, Nayak said that a user spends 110 minutes (on average) on the app daily. "We will see some interesting content format and business model innovations in the audio ecosystem. We are perhaps at an inflection point, where the format will evolve and reinvent itself, cultivating a larger community of consumers and creators of all age groups and demographics," he added.
Follow HT Tech for the latest tech news and reviews , also keep up with us on Twitter, Facebook, and Instagram. For our latest videos, subscribe to our YouTube channel.
First Published Date:
08 Apr, 02:01 PM IST
71617867774733
NEXT ARTICLE BEGINS