Strange things happening over North Pole! NASA rocket launched to solve mystery
NASA has launched rocket CREX-2 to study the mysterious region over the North Pole in Earth's atmosphere.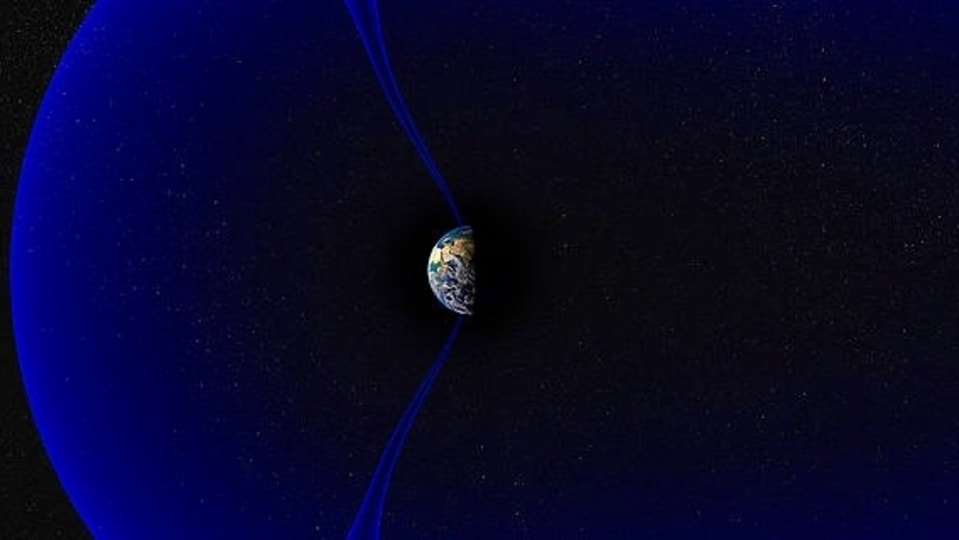 Space is a mystery. And 'Strange Things' keep on happening in the Earth's atmosphere too. During the afternoon, when the Sun is at its highest altitude, a funnel-shaped gap emerges in Earth's magnetic field and passes overhead. This magnetic field that envelops the Earth works as a shield from the solar flares and the stream of charged particles flowing from the Sun. Now, the gap in this Earth Magnetic field, which is called the 'polar cusp', allows the solar wind stream to hit the Earth's surface directly while crossing the line of access of the atmosphere.
Radio and GPS signals react strangely while passing over this part of the sky. In the last 20 years, scientists and spacecraft operators have discovered something else peculiar about spacecraft travelling through this region as they slow down. "At around 250 miles above Earth, spacecraft feel more drag, sort of like they've hit a speed bump," Mark Conde, a physicist for NASA's CREX-2 said. Because the air at the cusp is much denser than the air around the spacecraft's orbits around Earth. However, no one knows why this is the case and how.
On December 1, National Aeronautics and Space Administration (NASA) launched Cusp Region Experiment-2 or CREX-2 from the Andoya Space Center in Norway to investigate the area above the North Pole. The four-stage Oriole IV sounding rocket transported the payload to an apogee of 392 miles.
What will CREX-2 do?
CREX-2 aims to investigate the dynamics of the cusp as part of the Grand Challenge Initiative. An earlier attempt was for some reason abandoned. This was in the form of the CUSP mission in 2019 which, despite having all of the technologies in place, was never launched. The mission's goal is to collect data on a variety of factors that might explain why the cusp's dense air remains suspended.
NASA mentioned that electric and magnetic effects in the ionosphere, the layer of Earth's upper atmosphere that is ionised by the Sun and hence includes electrically charged particles, are one possibility. Another theory is that the air in the cusp's vertical column is heavier than the air around it. The dense air 250 miles high would remain floating if stacked atop heavier air.
Follow HT Tech for the latest tech news and reviews , also keep up with us on Twitter, Facebook, and Instagram. For our latest videos, subscribe to our YouTube channel.
First Published Date:
05 Dec, 05:56 PM IST
71638707091790
NEXT ARTICLE BEGINS