JBL leaps in to the Indian gaming industry with 7 Quantum series headphones, price starts at ₹2,500
JBL is foraying into the gaming hardware industry with an army of Quantum headphones for gamers. The series coming to India includes as many as seven models.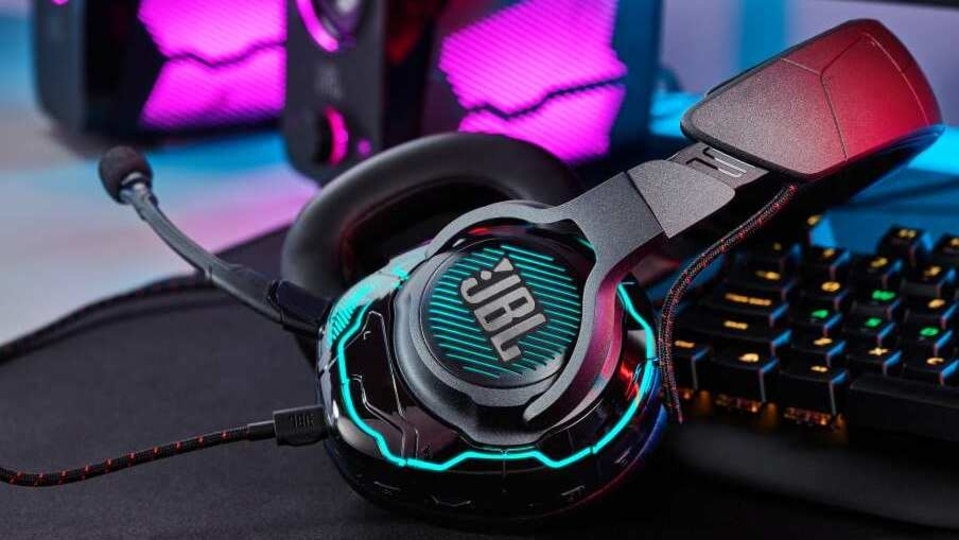 Most of us are aware of the brand JBL, which is better known for its speakers. While the Harman subsidiary has made quite a mark in the audio peripherals industry in India, it has not tried anything new lately. Something new like making a place in a whole new market. And that's exactly what it is doing today.
JBL has taken a leap and has forayed into the gaming hardware industry with an army of Quantum headphones for gamers. The series making its debut in India includes as many as seven models, and they are as follows:
JBL Quantum gaming headphones prices
-Quantum 100: ₹3,999
-Quantum 200: ₹5,999
-Quantum 300: ₹6,999
-Quantum 400: ₹10,999
-Quantum 600: ₹16,999
-Quantum 800: ₹22,999
-Quantum One: ₹29,999
JBL Quantum gaming headphone features and specifications
All the Quantum gaming headphones support PC, Mac, Xbox, PlayStation, Nintendo Switch, Mobile and VR platforms. When it comes to the build, these gaming headphones sport flip-up or detachable boom microphones with echo cancelling technology for clarity in communication and a better gameplay.
While the PU leather-wrapped memory foam ear cushions can be found on the JBL Quantum 100, 200, 300 and 400 models, the premium leather-wrapped memory foam ear cushions are there on the Quantum 600, 800 and Quantum ONE headphones.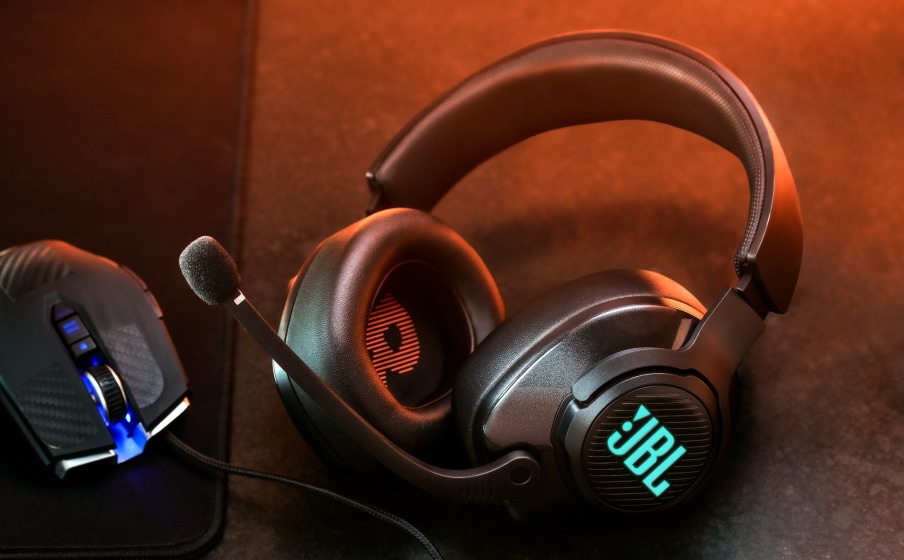 All of them feature JBL's QuantumSOUND Signature tech for a more immersive experience along with a 3.5mm headphone slot. However, only JBL Quantum 100 and 200 are wired over-ear headphones, while the Quantum 400 and Quantum One are USB wired over ear headsets. The Quantum 600 and 800 are wireless headphones, and the 300 is the hybrid over-ear headphone.
While all of them feature noise cancellation, only the Quantum 800 and Quantum One gaming headphones come with active noise cancellation. The other six have passive noise cancelling.
Interestingly, the most powerful in the lineup, Quantum One features all but one tech - JBL QuantumSurround, which by the way, is there in 300, 400, 600 and 800. However, Quantum One does have 20Hz-40kHz frequency response, 100Hz-10kHz microphone frequency response, 97 dB, 32 Ohm and 50mm Dynamic Drivers.
The base mode, Quantum 100 features up to 20kHz frequency response, same impendency and microphone frequency response.
If you want a deep-dive into the details, here are all the features for all the headphones: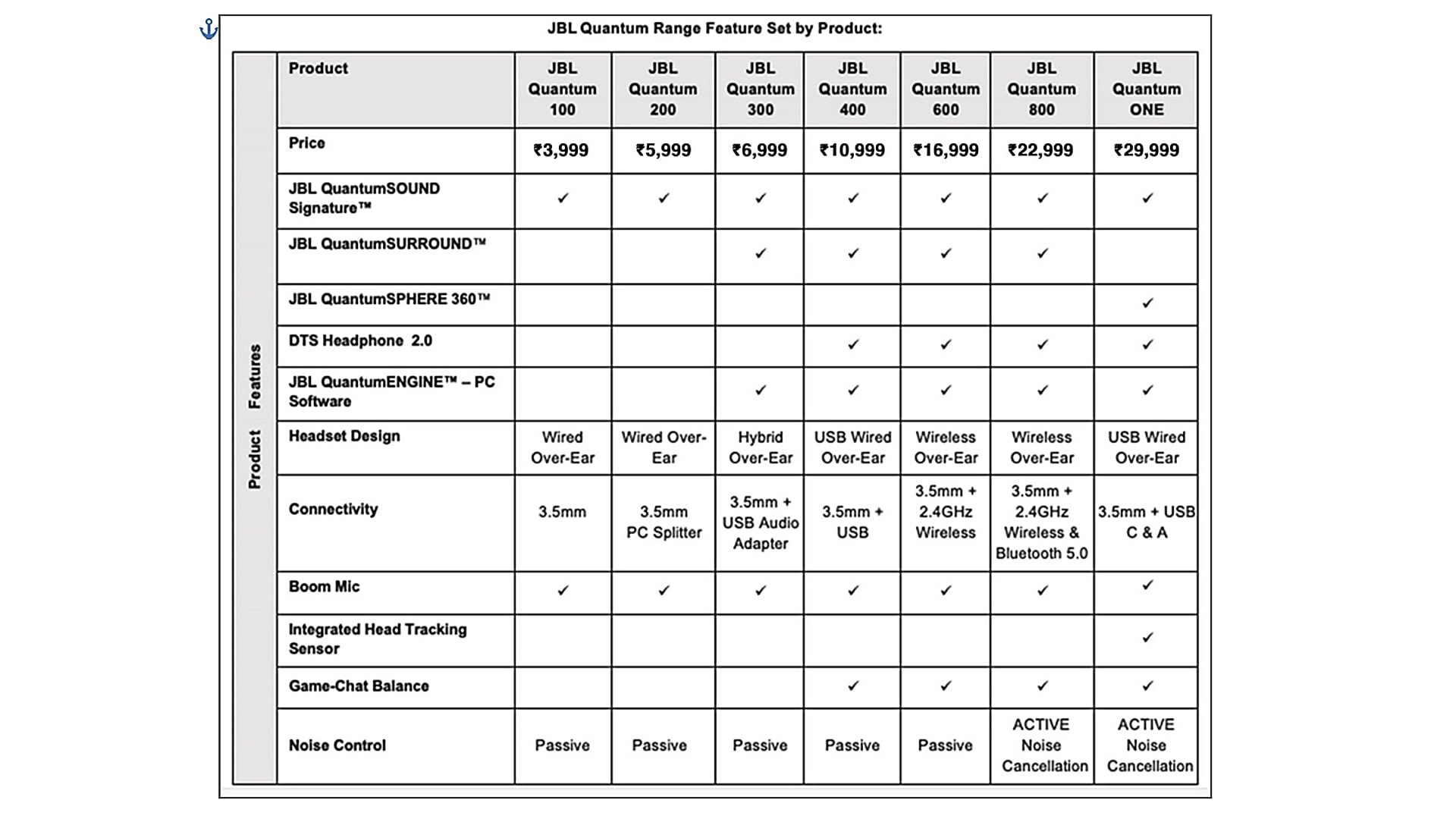 "At JBL, we know sound better than most, and we are excited to serve Indian consumers who are looking for the most accurate soundscape while gaming. The JBL Quantum Range has been developed with extensive testing resulting in a highly immersive experience that makes every gamer more competitive. The QuantumSURROUND technology is one of the most advanced technologies available for gaming headsets that is engineered to outperform most other spatial sound tech offerings in the world," said Vikram Kher, Vice President of Lifestyle Audio, Harman India.