Sony WF-1000XM3 earbuds review: This flagship is not for everyone
We have been using the 1000XM3 for quite some time. Is it worth spending ₹19,990 on this? Let's find out
It's raining earbuds and we really mean it. Quite recently we saw some brands flocking the sub- ₹10,000 and ₹5,000 TWS earbuds segment in a bid to bring the best of 'affordability' and 'value'. However, not all of them have the same audience. Not all of them are in a race to bring the most affordable earbuds.
Some brand names are associated with terms like 'premium' and Sony is one of them. The firm is also showering audio products one after another. Just weeks ago its launched the WH-CH710N headphones followed by two earbuds (SP800N and WF-XB700) and within a month we have Sony launching its third earbuds in India – and this one is the flagship WF-1000XM3.
Yes, it arrived a year late but nonetheless, it's here. We have been using the 1000XM3 for quite some time. Is it worth spending ₹19,990 on this? Let's find out.
Design and build
Starting with the case, it is not the most compact case we've seen (still going with Jabra 75t Elite Active for that) but it does have a 'stealth' kind of look to it. There's no usual LED indicator but a rather sleek bar that goes Red when the earphones or the case is being charged and it looks quite good. We got the Black/Gold colour variant, which we think looks better than the Off-White/Gold combination and is easier to maintain. It has a USB Type-C charging port at the bottom as well. In addition, like the SP800N you get a magnetic lid.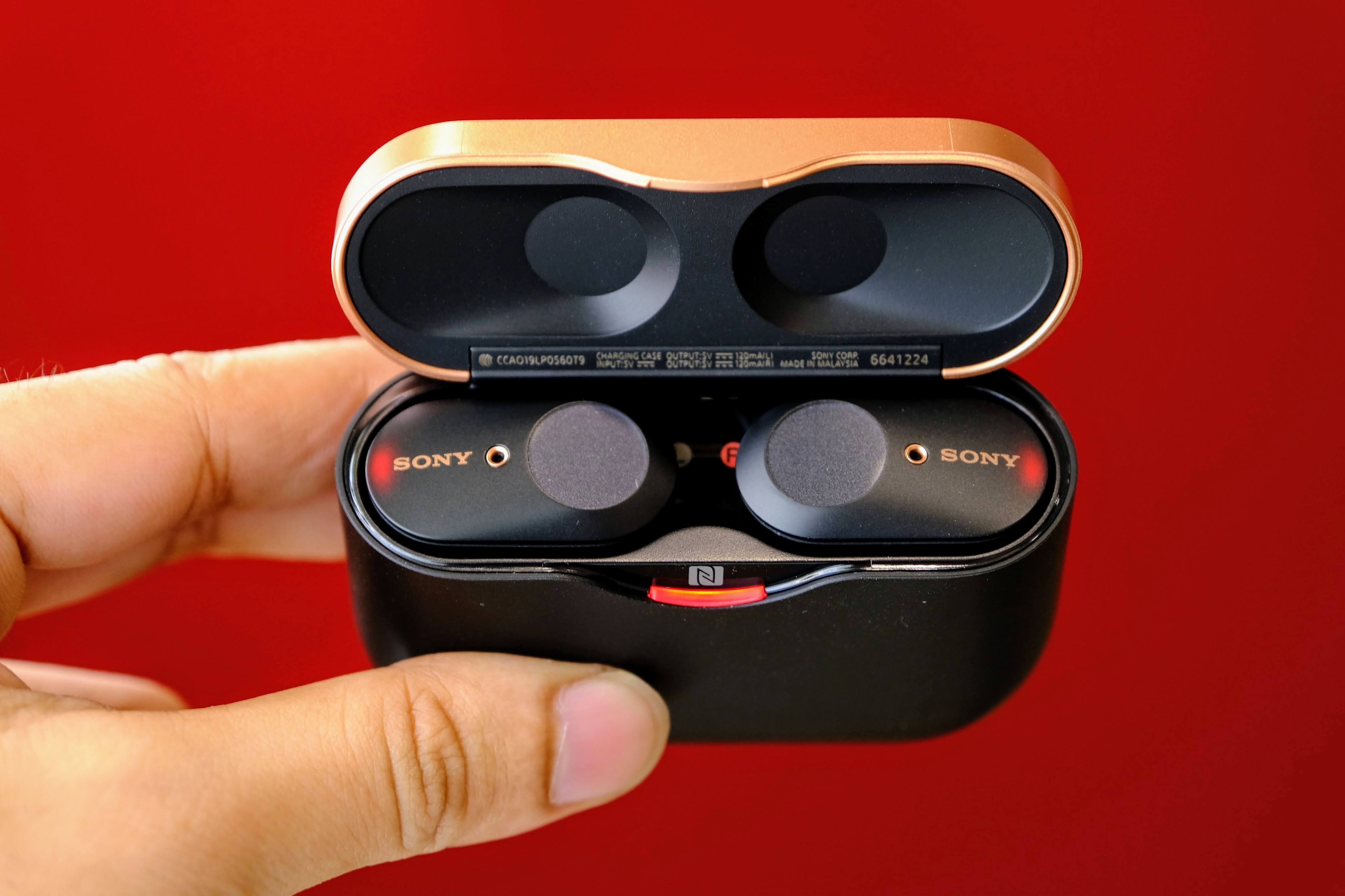 The quality of the earbuds is good, and you get tap gestures too. However, the gesture recognition area is just a circle and not the entire surface – something that makes you think twice before precisely tapping inside the circle and not anywhere else. If you compare it with others, they do look a bit out of style since you have more compact buds these days that don't stick out from your ears as much. But then they don't look THAT bad and there's a reason why it doesn't sport an AirPods-like design. We'll get to it later.
There are LED indicators and the buds themselves are light enough to not fall out from your ears even without the arches that SP800N has. However, they won't hurt even if you have it on for a few hours straight. Also, SP800N is IP55 rated, which last year's 1000XM3 is not. Now, that's something which is not expected from 'flagship' grade earbuds.
As usual, you get extra ear tips inside the box unlike some others from rival brands in the same price range.
But more than looks and build, it's the performance that matters with the Sony WF-1000XM3.
Audio performance and features
You get the usual tap gestures to control the audio, pick up calls and activate voice assistants. These are also customisable from the Sony Headphones Connect app. Yes, there's a bit of latency between the time you tap and it shows in the source device but it's not a deal-breaker in any way. Also, like with SP800N, you do get audio tap alerts in 1000XM3 as well, which is helpful and reassures that a command is given. And since the earbuds can control the audio, calls and assistant, we didn't feel the need to touch our handset for quite some time during working hours. And it plays well with iPhones too.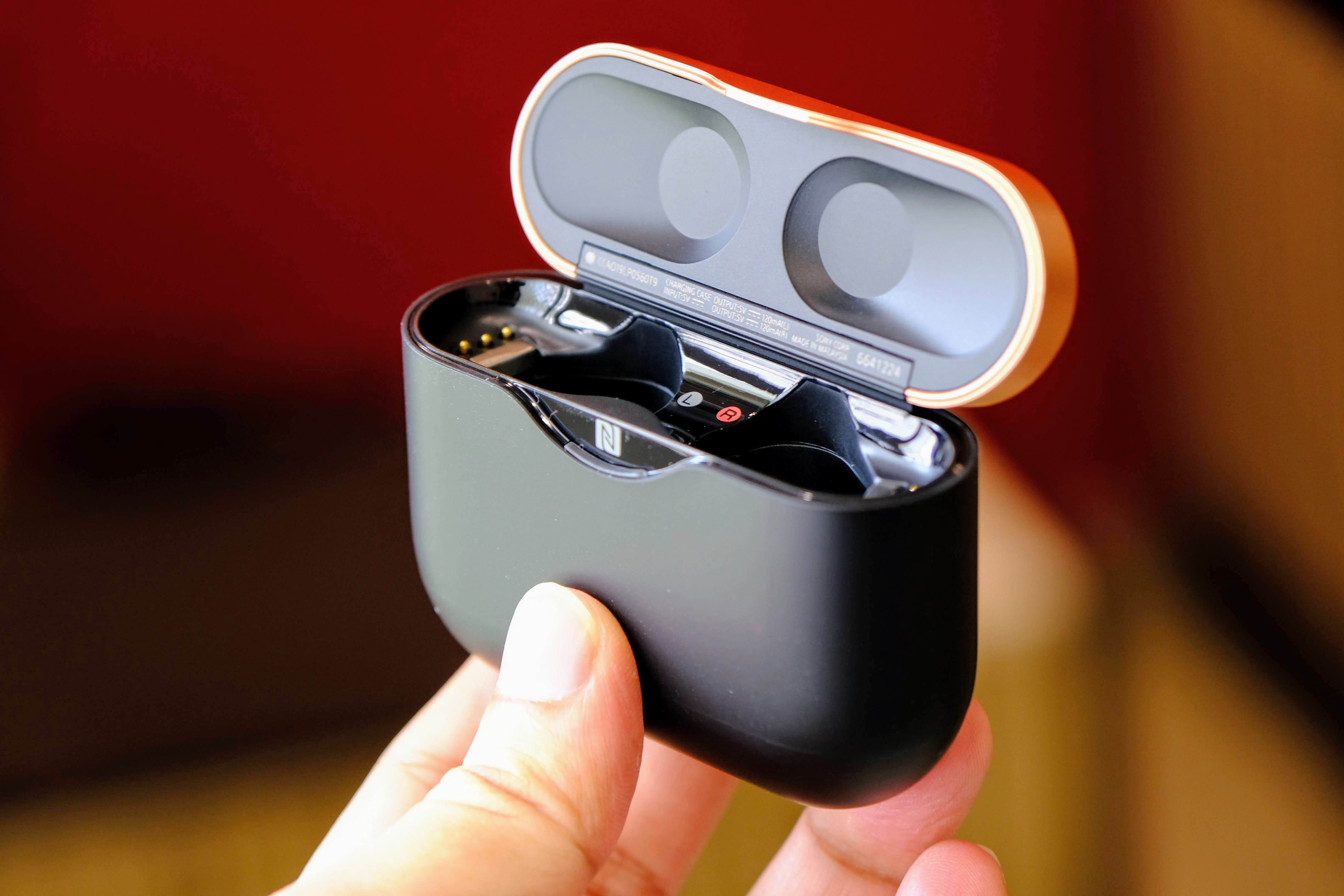 The WF-1000XM3 is not made for gaming or even workout purposes. Sony is, instead, pitching it as earbuds that simply exist to make your listening experience better as it goes heavy on bass and delivers top of the line noise-cancelling tech. We would've loved to see Sony add fast pairing and quick switch in its flagship earbuds but unfortunately, you don't get it. Like in the case of SP800N, earbuds connect to the device they were paired with first.
Fortunately, you get auto play/pause feature as and when you remove the earbuds or plug it back. The wireless range should be around 10 meters.
But 1000XM3 earbuds are by no means, a bad investment. You get Sense Engine, wearing detection, quick attention mode and noise cancellation, something that you will find in very few earbuds out there. This is also the reason why you don't get AirPods-style Stem-like design.
As for the audio, apart from delivering clear and detailed audio, WF-1000XM3 delivers an impressive noise cancellation technology. It is seriously effective, and we frankly haven't seen any rival earbuds coming even close to it, all thanks to QN1e chipset. The mids and treble are not the focus but are also not completely ignored when bass kicks in. In fact, we found the audio signature of 1000XM3 more balanced than expected. The loudness peak is not as high as the ones you get from Jabra Elite Active 75t but are enough. And at no point did we get any harshness from while listening to music for hours, calling or streaming videos.
And talking about the calling experience, it is not bad but also not the best. We often found the other party repeatedly asking what we were saying.
The adaptive noise cancellation (ANC) works pretty well. However, what really needs a focus here is the location-based audio profile that you can set using the Sony Headphones app. It is something that Sennheiser, Jabra or any rival brand is not offering and Sony (for some reason) is not marketing it. The feature simply lets you set a location, where you want the earbuds to have a different audio profile. It can be home, restaurant, office or anywhere else where you might be using these buds. This definitely saves a lot of time spent tweaking the settings based on your environment. Hope Sony finds a way to make it a more prominent feature in the coming days.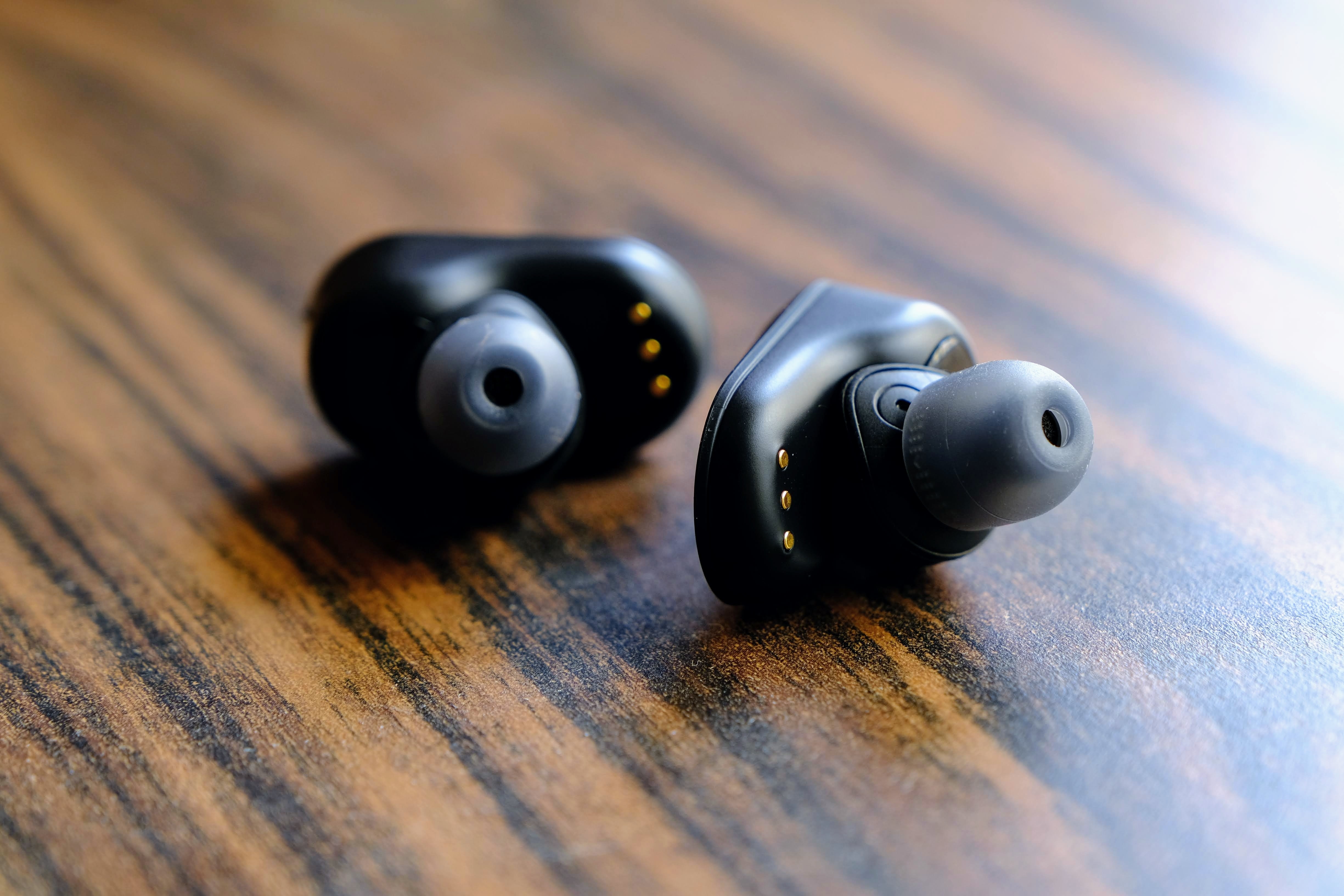 Battery
Sony WF-1000XM3 gets a thumbs up in the battery segment. We were able to run these earphones for close to 5 hours on an average. Now, that's including Noise Cancellation switched on at all times and at full volume. And adding to this is roughly 15-16 hours of juice more via the charging case. In total, we were able to get around 18-20 hours of playtime, which is really good compared to what most rivals are offering right now.
Of course, there are ways to extend battery life. The most common way is to disable noise cancellation, which may give you a few hours more (possibly more than 25 hours+ at a stretch). Also, you don't necessarily want to keep the volume cranked up to full all the time.
The 1000XM3 will take more than an hour and a half to charge up if fully drained. However, the quick charging tech in this one is indeed impressive. Although Sony says 10 minutes of charge can deliver up to 90 mins of music playback time. While we were able to stretch it to over an hour without Noise Cancellation and were not able to reach 90 minutes, it still gets full marks.
Verdict
Sony WF-1000XM3 is one of the good earbuds out there and really a product that seems like an all-rounder. From audio to noise cancellation, touch gestures and the good old look, these earbuds definitely prove to be a benchmark for others in the 'premium' range. But unfortunately, at ₹19,990, these face an in-house competition. And this time it's more of a features vs audio experience. We're talking about its recently launched rival - WF-SP800N, that is priced at ₹18,990.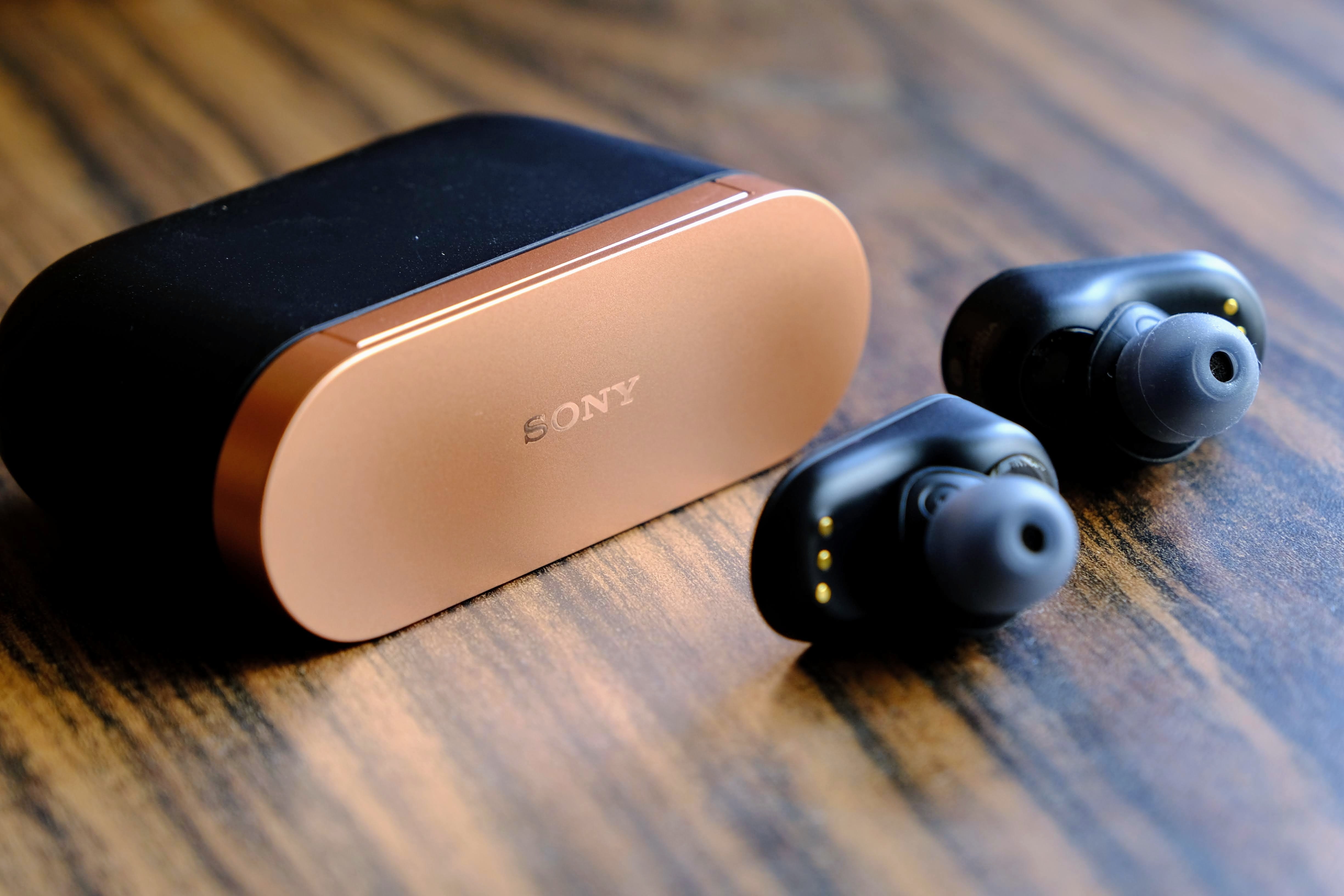 While we think the WF-1000XM3 is a notch above when you talk about audio experience, noise cancellation and battery life, the SP800N gives you IP55 rating and extra arches for a more secure fit, something that works for more rough use and workouts as well. The rest stay the same between these two buds.
Of course, Sony is pitching the two earbuds for different audiences but launching them at the same price tag within a month might not be the best idea.
That said, if you have ₹20,000 to spend on earbuds that work well with iOS and Android, and gives you top of the line specs- you can take the plunge with the Sony WF-1000XM3.