Sony WF-SP800N earbuds review: This ain't going out of tune
We review one of the first earbuds by Sony in India, the WF-SP800N, which is made for those who have an active lifestyle. Priced at
₹
18,990, is it worth? Read on.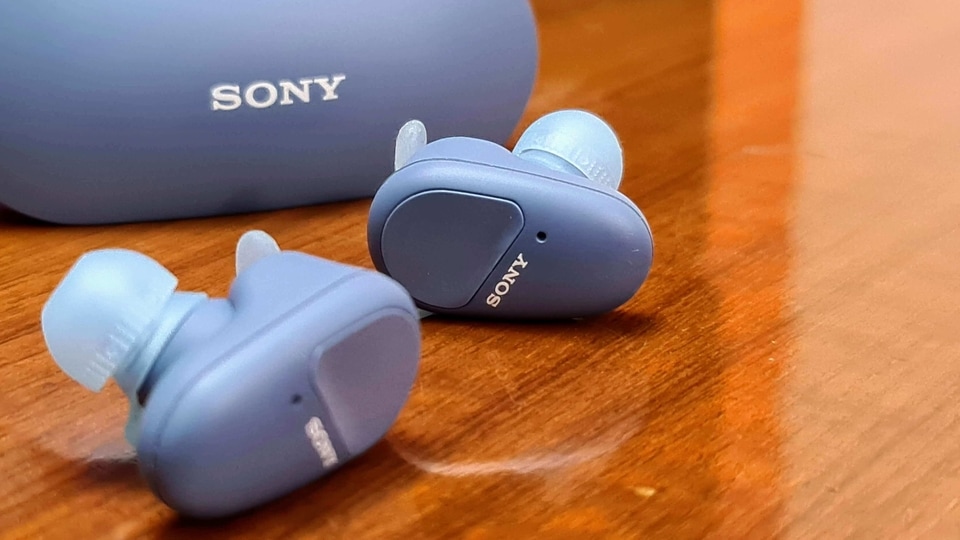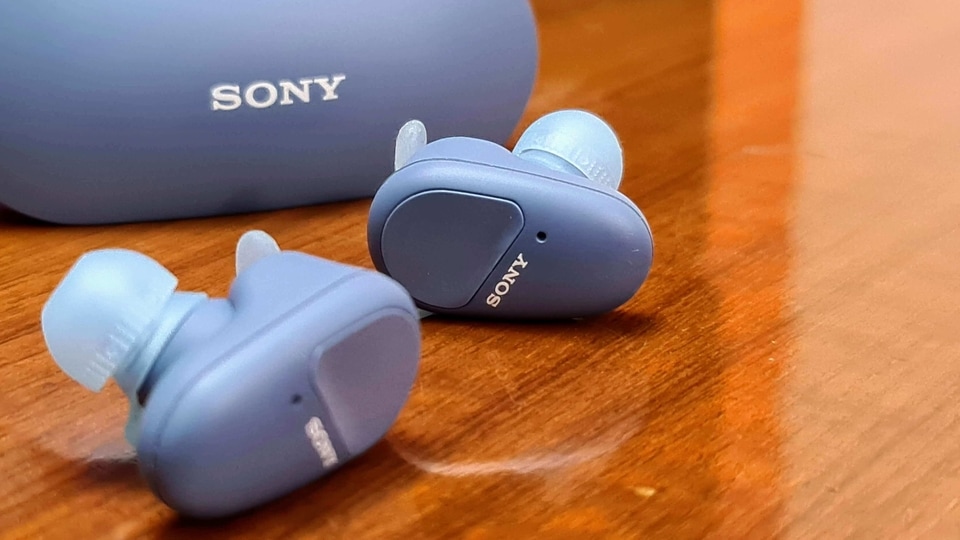 Brand: Sony
Product: WF-SP800N
Key specs: ANC, voice assistant support, up to 26-hours battery life, Sense Engine, Extra Bass and Bluetooth 5.0
Price: ₹18,990
Rating: 4/5
If you are familiar with Sony audio products, you probably know about the flagship 1000XM3 headphones and earphones. Both of these have been hitting home-runs in their own ways ever since they reached the shelves. While we have the headphones available here in India, there is no sign of the XM3 wireless earbuds yet. And unfortunately, we don't see that changing any time soon. Instead, Sony is entering the Indian TWS market with the rather new (and more affordable) Sony SP800N earbuds. And these are no less powerful.
We got the SP800Ns earlier this month for testing purposes and truth be told, we did use it alongside its arch rival Jabra Elite Active 75t, which falls in the same price bracket. There's a real close fight there. We won't be comparing them in this review though but we will talk about the pros and cons of the SP800N, which we are calling the 'Sports' model of the WF-1000XM3.
Design and build
Sony earbuds or cases are not really known for their design. While the 1000XM3 still has a sleeker case that is not so wide, the SP800N is definitely broader. But a lot of it is because of the size of the earbuds, which are also big. Add that to the massive battery backup that the case has, and you've got a pebble-sized product. That said, it is not as heavy as we thought it would be.
Like most others, this has a rounded case with a charging indicator and a type-C port at the bottom. There's also a reassuring magnetic lid to easily open and close. Overall, the build is definitely premium with a soft finish that's not slippery or get dirty easily, specially the Blue coloured variant, which we received. There are a total of four colours including Orange but unfortunately, India is only going to get the Black, White and Blue.
The earbuds also have good quality build with tap gesture controls, light notifications but the design looks like it's a couple of iterations old. We know this is subjective, but given that Sony has been going all futuristic when it comes to the design of its speakers, soundbars, TVs and now the PlayStation 5, launching earbuds that look so 2018 is a let down of sorts.
And the earbuds themselves are not small or compact. They stick out well enough from your ears but thankfully are not heavy and can be used for long sessions at a stretch without fatigue. Not that we don't have lighter earbuds available in the market, but these are not that bad.
You get two sets of arches along with extra ear tips with different sizes. In case you think SP800N is slipping out from your ear, do use those arches to find the right and secure fit. While that's the good side of it, the not-so-good side is that even with medium size arches we were not able to wear SP800N for more than an hour or two as they started hurting. At any given point in time we found the arch-less versions better. Again, this experience will vary from user to user.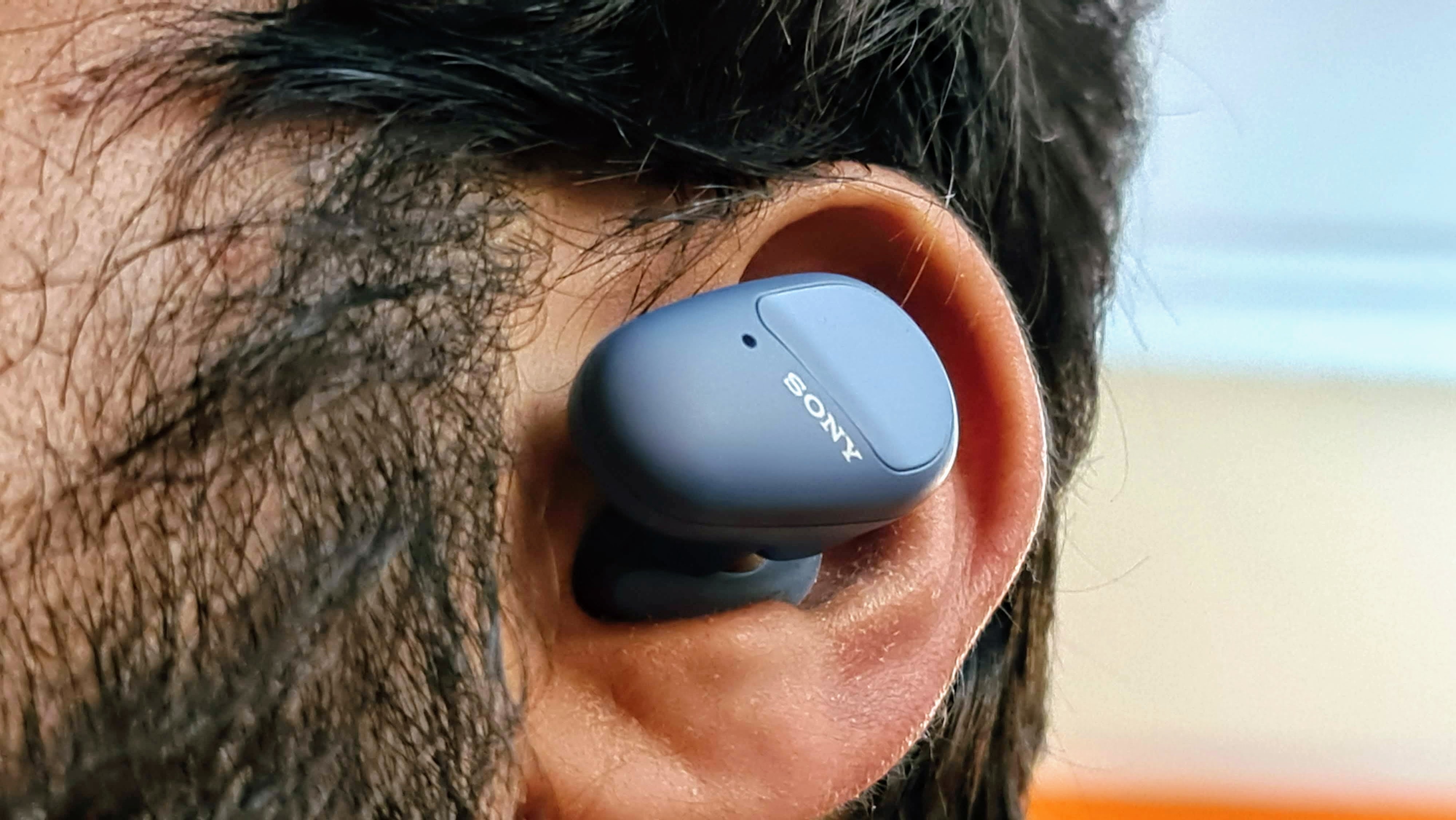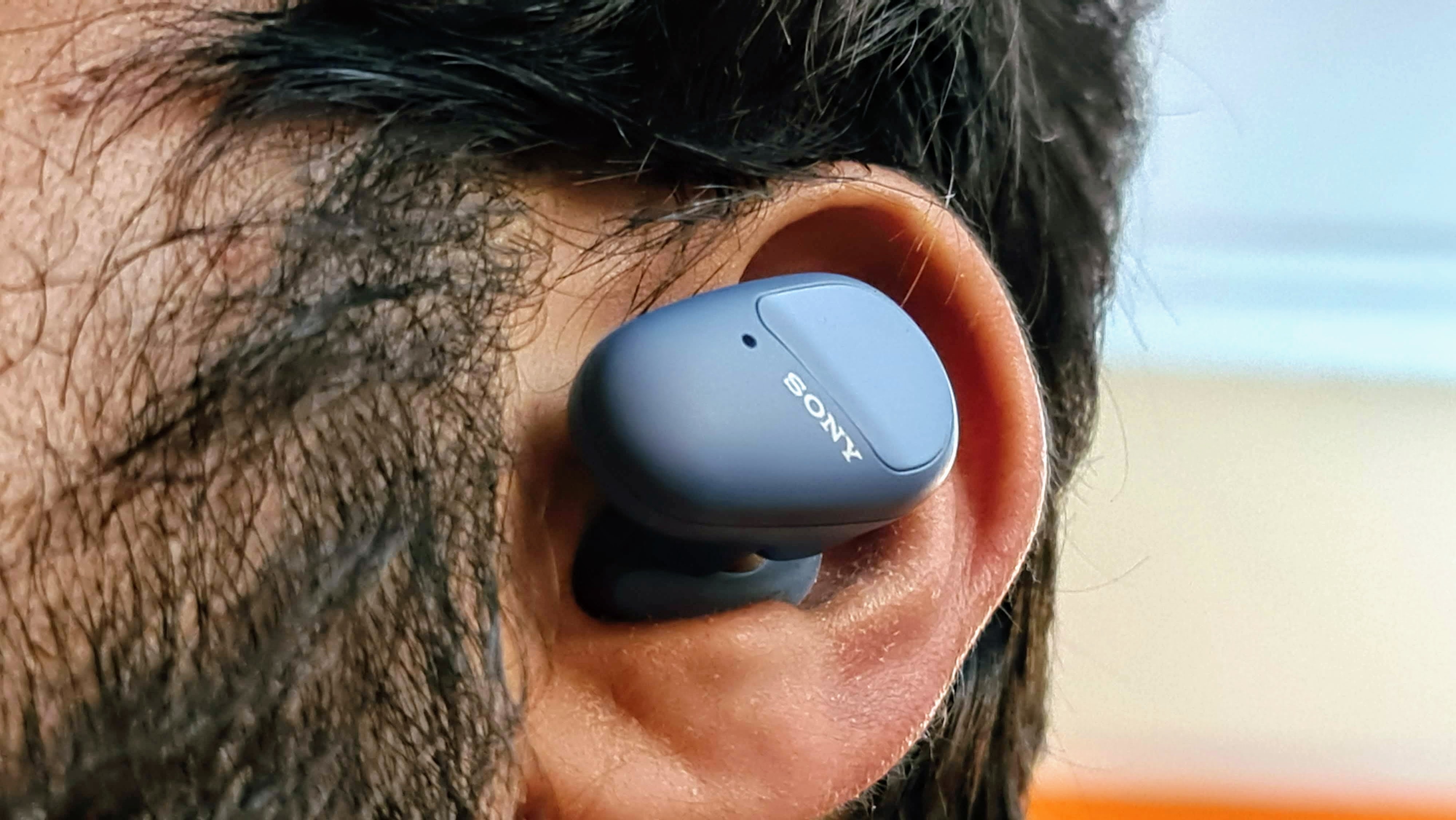 What's appreciable is that you do get these extras here. Even the more recently launched Sennheiser Momentum True Wireless 2 don't come with these many eartips and arcs. For those who are still concerned, no, these earbuds do not fall out while doing an activity, provided you have the correct size eartips installed.
And needless to say, it blocks a good chunk of outside noise, thanks to Sony's tried and tested Active Noise Cancellation tech, which has gotten even better over the years. This is the best (and the most effective ANC) you can get right now in Sony earbuds in sub- ₹20,000 price tag. And since these are IP55 rated, it can resist sweat, water and dust to some extent. You can go for a swim with these.
Also see: Sony WF-SP800N earbuds: In pics
Audio performance and features
There are single tap, double tap and long press gesture support to control certain functions in SP800N. And all of these can be customised using the Sony Headphones app. We did notice some touch latency but that will hardly change the overall experience. You get everything from controlling music playback, skipping tracks, accessing voice assistants (Siri or Google Assistant) and even volume control (thankfully).
We'd also like to give a special mention to the tap alerts that you get in the earbuds - these are the small audio alerts that you hear when you tap on the earbuds once or twice or thrice. There's nothing more reassuring than having a clickable button in earbuds but these make sure you have tapped correctly and don't have to do it again. This is not a new feature though but we wish other TWS makers take this up.
As one could expect from typical Sony earbuds, access to a smartphone is hardly required once you fire up your playlist. We even used the earbuds with an iPhone and a paired Apple Watch, and things worked flawlessly.
Some may say that at ₹18,990 there are no special modes in Sony WF-SP800N such as a Game Mode with lower latency. To be honest, you don't need it here since these are made keeping workout sessions in mind. Sure, adding that would've meant something new for Sony earbuds/earphones and would've made it an absolute steal, but we were fine not having it. Consider it as a trade-off instead. You get impressive Active Noise Cancellation tech, you can drop the Game Mode.
What, however, we did miss was the quick switch between multiple devices. We did ask Sony if there's any preference of SP800N when it is in the range of two paired devices. As it turns out, the earbuds connect to the device they were paired with first, we were told. And unfortunately, to switch between devices, you have to go through a manual process - which means manually disconnecting it from the current device and connecting it again with the second one. That can be annoying at times.
This aside, you get some basic features like auto play/pause when you take off the earbuds or put them back on, quick pairing with multiple devices and a decent range of around 7 meters (with obstacles).
For those curious, there are no India-specific tuning made in WF-SP800N earbuds - meaning you get the exact setup that is being sold globally. Of course, the overall audio profile leans more towards bass, which is not surprising for Sony audio products and its Extra Bass tech. But, Sony says that it actually works well for the Indian audience by default since a majority of listeners here prefer Bollywood songs with strong bass. In case you find it overwhelming, there's always an option to change the audio profile from the 'Headphones Connect' app.
When asked about the latency time, Sony refused to give that piece of information along with the battery capacity as a part of its policy. Talking about latency, there is also no Qualcomm aptX alternative here, something that can be a bummer. But that's not the only sad part. One would notice that the SP800N has a 6mm driver, which is way smaller than the cheaper Sony XB700's 12mm driver. However, there's an explanation.
Sony says that space crunch becomes an issue here as the SP800N has more sensors with features inside including the Sense Engine, wearing detection, quick attention mode and noise cancellation, all of which are not there on the XB700 (which costs ₹9,990, in case you were wondering).
Nonetheless, even with a 6mm driver size, the Sony SP800N does a really good job as it delivers punchy and an impressive, bass-heavy audio experience. Surprisingly, we also found the mids and treble better than what we were expecting. These still get affected as soon as the bass kicks in but not by a huge margin. You will get loud and clear audio while streaming shows or while listening to podcasts, although most Sony earbuds/earphones are not made for that. Audio separation is good, there's no harshness as such and the details are preserved well.
Calling experience is not the best in this one but was mostly fine. We did find ourselves removing the earbuds and resorting to taking the call on the phone a few times, but it wasn't very often. This is something that we have noticed that Sony does better in its headphones.
Battery
If there's something for which Sony is heavily marketing its WF-SP800N for, it's the battery backup. And they are right. This is one of the good ones out there when it comes to battery life.
In our test, the SP800N earbuds were able to run for a good 13-15 hours in total with noise cancellation turned on and volume being over 70% at almost all the time. That's slightly lower than what Sony claims - 18 hours. But if you want to extend the battery life by a few more hours, you can simply switch off the noise cancelling feature. With that, we were able to stretch the battery life to around 20 hours on an average.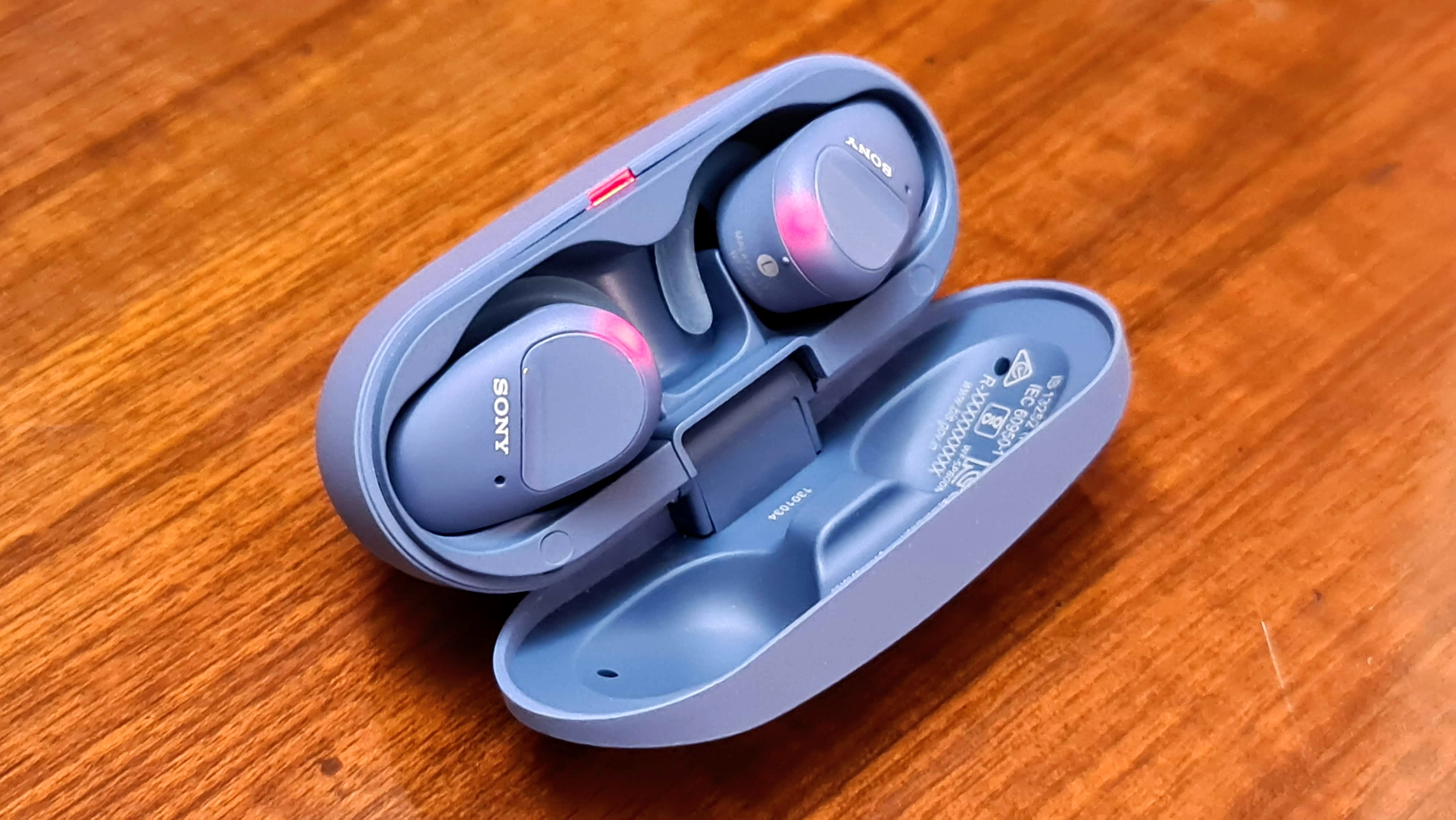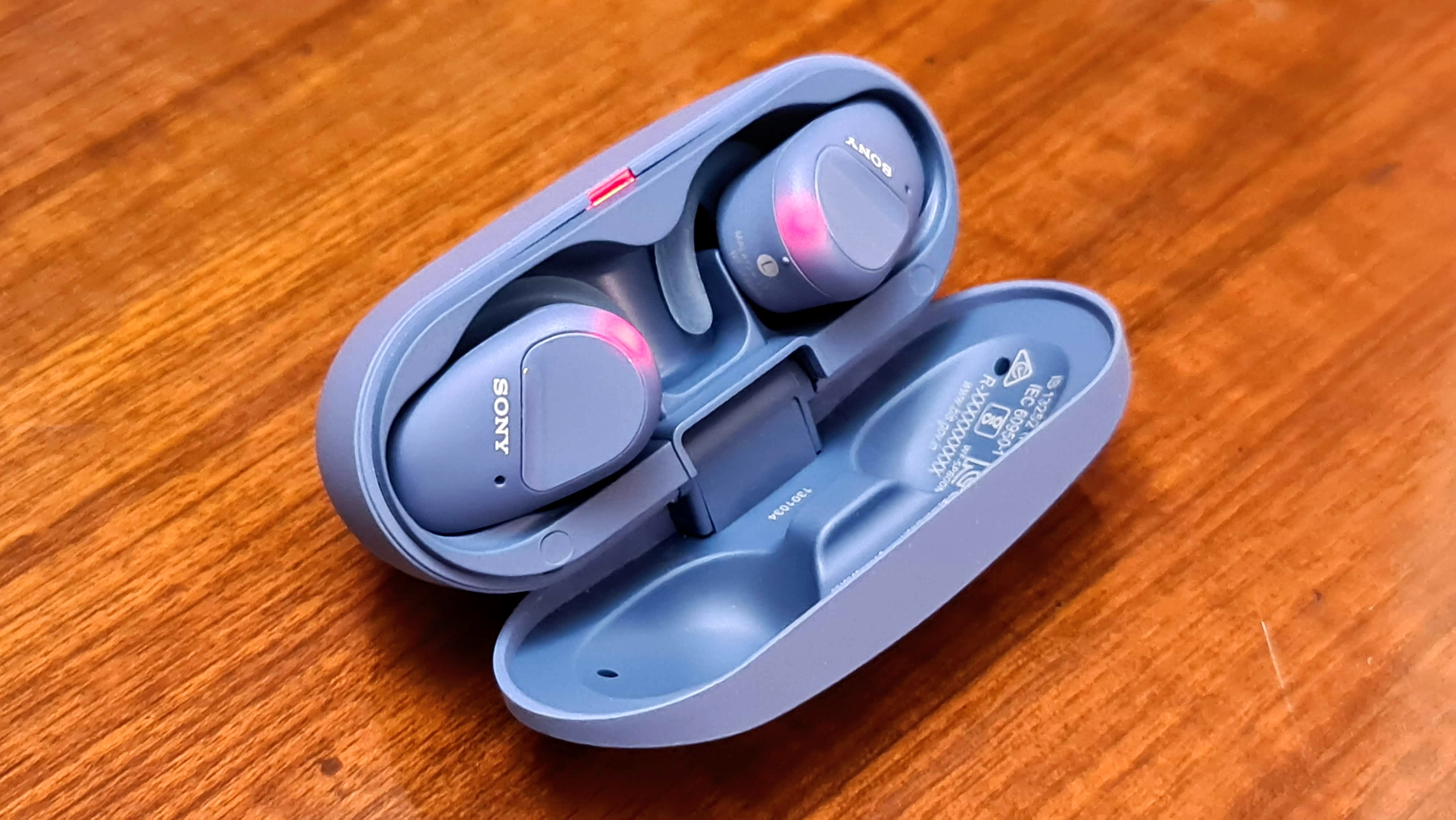 And when fully charged, the earbuds can easily give you more than 5 hours of music playback with noise cancellation without putting it back into the charging case.
Although the fully drained SP800N takes more than 2 hours to hit 100% charge when used with a 10W charger, it still gets the Quick Charge tech that can power your earbuds for 40-50 minutes with 10 minutes of plug-in.
Unfortunately, there's no wireless charging. But if that was included, you would've been paying a lot more than ₹18,990.
Verdict
To be honest, Sony delivering earbuds at ₹18,990 was something that we didn't imagine would happen any time soon. That's because the firm, until now, was only known to bring premium products, something that was out of reach for many in a price-conscious market like India. However, the company seems to be applying a much-needed strategy this year by aggressively pricing its audio products (take CH710N for instance) and making them feature rich. The WF-SP800N is no doubt complementing this idea.
The design, although not a unique one, is still good. For some, the large size could be bothersome but considering the battery and the size of the buds, this can't be any more compact. On the other hand, its performance, features and battery life, are commendable and its features like these that make it worth the cost.
Follow HT Tech for the latest tech news and reviews , also keep up with us on Twitter, Facebook, and Instagram. For our latest videos, subscribe to our YouTube channel.
First Published Date:
25 Jun, 11:44 AM IST
71593064091213
NEXT ARTICLE BEGINS