Microsoft Edge on Linux is finally here
Interested users can install the browser on Linux as a Dev preview channel. The Chromium-based browser supports Ubuntu, Debian, Fedora, and openSUSE distributions.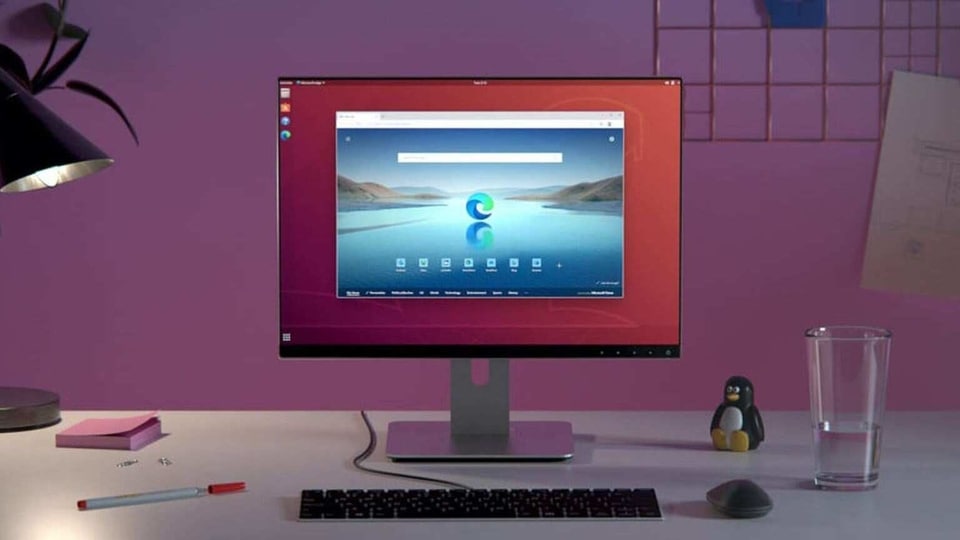 Microsoft on Wednesday announced the roll-out of Edge preview builds for Linux. With the latest release, the Edge browser is now available on all important platforms such as macOS, Android, iOS, and macOS.
The release comes with support for Ubuntu, Debian, Fedora, and openSUSE distributions. Microsoft said that it would now release weekly builds for the browser like versions on other platforms.
To get started with Edge browser on Linux, here is what you need to do. The easiest way to download and install the browser is through .deb or .rpm package, which is available from the Edge Insider website. Another method is through Microsoft's Linux Software Repository using distribution's package management tools and following the "Command line installation" guide on the Microsoft Edge Insider site (deb/rpm).
The preview release allows developers to build and test their websites and apps on Linux. For security researchers, Microsoft has rolled out its Edge bug bounty programme on Linux as well.
"Web platform and developer tools features, including core rendering behaviours, extensions, browser DevTools, and test automation features, should generally behave consistently with other platforms like macOS and Windows," Microsoft said in a blog post.
The company warned that some features might not be fully enabled for usage. For instance, the initial release comes with support for local accounts only, and it does not support sign-ins via a Microsoft Account or AAD account. The company said expanded account support and other features would be available through updates in the future.
Microsoft has released Chromium-based Edge in January this year. Since the roll-out, the company has made several improvements to the browser. The updates also included several new features that match the likes of Google Chrome. The Linux version is likely to help expand the reach of the revamped browser.