Microsoft Windows 10 20H2 roll-out begins with improvements to Start menu, Edge browser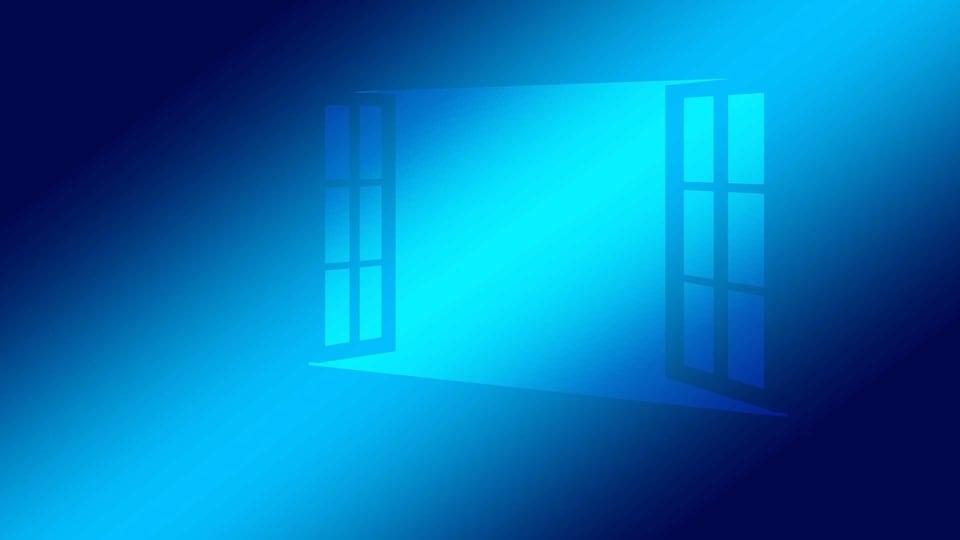 Microsoft's latest update to its Windows 10 operating system is here. Here is your guide to the latest Windows 10 October 2020 update.
Microsoft has begun rolling out the next feature update for Windows 10. Called Windows 10 20H2 or Windows 10 October 2020 update, it brings a variety of new features such as Chromium-based Edge browser, refreshed Start menu, and lots more.
Before we hold forth, let us find out how and when you can install the latest Windows 10 update.
Availability and roll-out
Microsoft says it is taking a measured seeker-based roll-out approach to the October 2020 update. Essentially, the company is throttling the availability over the coming weeks in order to ensure a seamless experience without any major bug or glitch. You may not get the Windows 10 update right away as Microsoft warns of compatibility issues with some devices.
How to install the update
In case you have received the update and are eager to install it, here is what you need to do.
Launch your Windows Update settings (Settings > Update & Security > Windows Update) and select Check for updates. If the update is there, and your device is running Windows 10, version 1903 or later, simply select Download and install. You will get an alert once the update has been installed.
What is new
The Start menu
The latest Windows 10 update brings a more streamlined design to the Start menu. Featuring a partially transparent background to the tiles, it offers redesigned app icons such as Calendar, Mail, and Calculator. You can also choose the new Start menu theme between dark and light. To make it more interesting, you can enable the Windows dark theme and the toggle on the "Show accent colour on the following surfaces" for "Start, taskbar, and action centre" under Settings > Personalization > Color.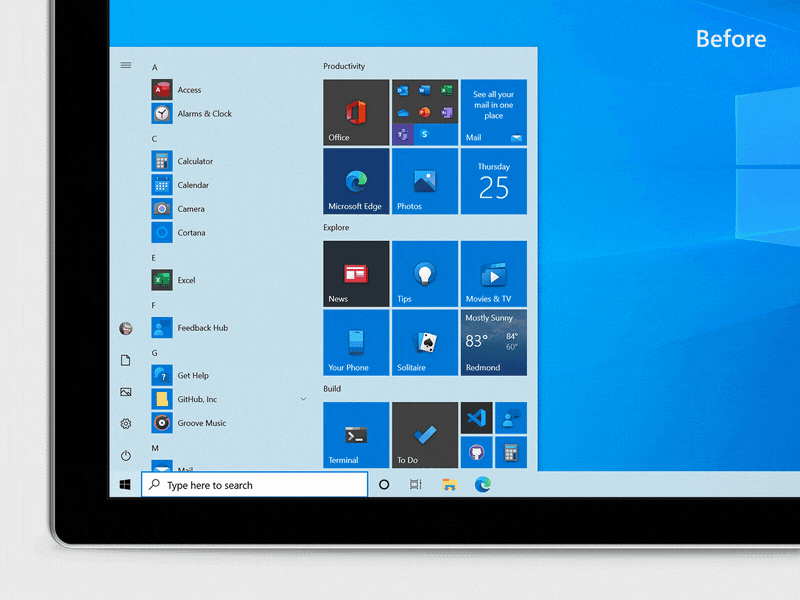 Besides cosmetic changes, Microsoft is now making it easier for users to tweak the refresh rate of your display. To do so, go to Settings > System > Display, Advanced display setting. In case you have a high refresh rate display, the feature can really help enhance the experience.
Other key upgrades include an improved and cleaner taskbar, and noticeable notifications for better interaction.
Microsoft Edge
All new Microsoft Edge is said to offer better performance with a special emphasis on privacy. The Windows 10 20H2 or Windows 10 October 2020 update also brings the popular Alt+Tab shortcut to access apps and web tabs. Another small yet interesting addition is the ability to see all the open tabs of a site when you hover over the website icon on the Microsoft Edge. Other features include Collections which allows you to easily save and share content you find online.