Asus ZenBook Duo 14 UX482 review: More than just two screens
We got our hands on this dual-screen laptop made for a really niche audience. With so much power under-the-hood, ZenBook Duo 14 does deliver a lot more than what meets the eye. Here's the review.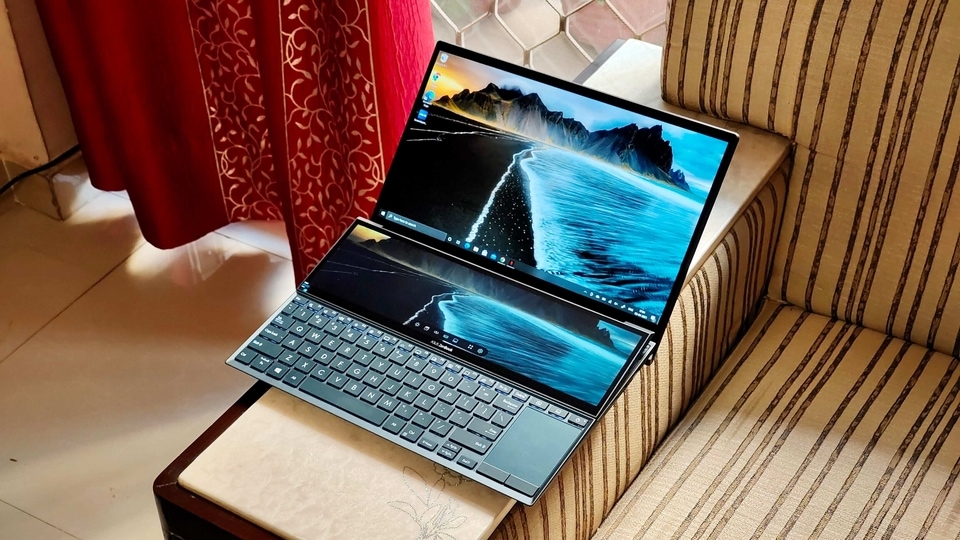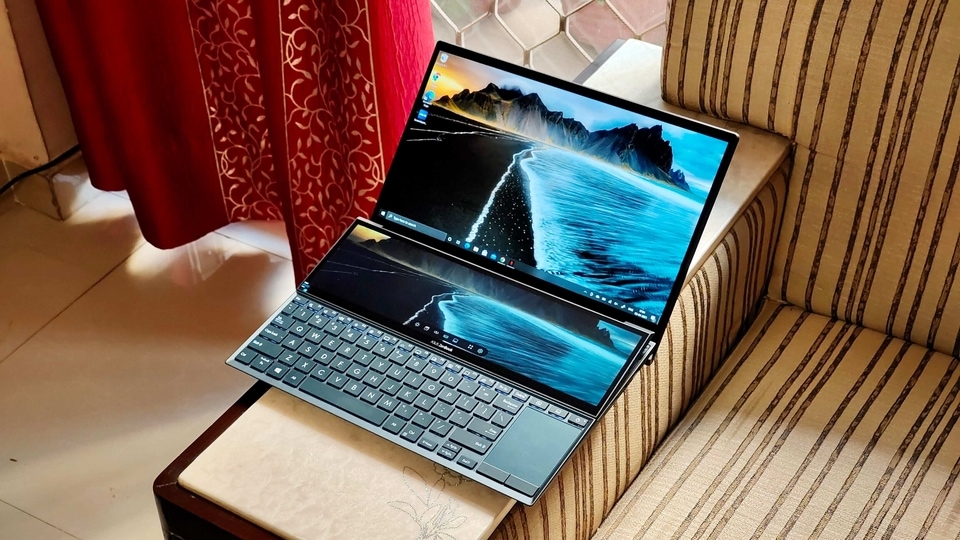 Brand: Asus

Product: ZenBook Duo 14 UX482

Key Specs: 16GB RAM, Core i7-1165G7 SoC, NVIDIA MX 450, 1TB storage, 14-inch FHD IPS display.

Price: ₹1,34,990

Rating: 4/5
It's a rare sight when you see a high-end laptop made for creators and developers, sporting a portable form factor. It's even less likely that you see the same device having not one but two screens for better productivity. Those following the market know that such laptops are for a really niche audience - not gamers, business users, or casual users. It is for developers, creators, and graphic designers who need a whole lot of power and precision. And Asus is trying to pitch its ZenBook Duo 14 (UX482) to that crowd but with some portability factor. We used it for a few days and here's what this powerful machine has to offer.
Note: The unit we reviewed was the 32GB RAM variant, which is not available in India. You will get the 16GB RAM (or lower) variant in the country. Other specifications stay the same. The verdict is purely based on the usage of 32GB RAM model.
The 16GB RAM, Core i7-1165G7 SoC, NVIDIA MX 450, 1TB storage, 14-inch FHD IPS display variants costs ₹1,34,990. The one without NVIDIA GPU costs ₹1,29,990.
Design and display
ZenBook Duo 14 UX482's design and display go hand-in-hand. It is not a new form factor for the Taiwanese tech firm as we have seen and used similar models in the past. But what makes this one better is the sheer refinement that Asus seems to have mastered over the years. Dual screens, slim profile, having basic ports all while having a good heat dissipating design - Asus is definitely getting better at this generation-over-generation.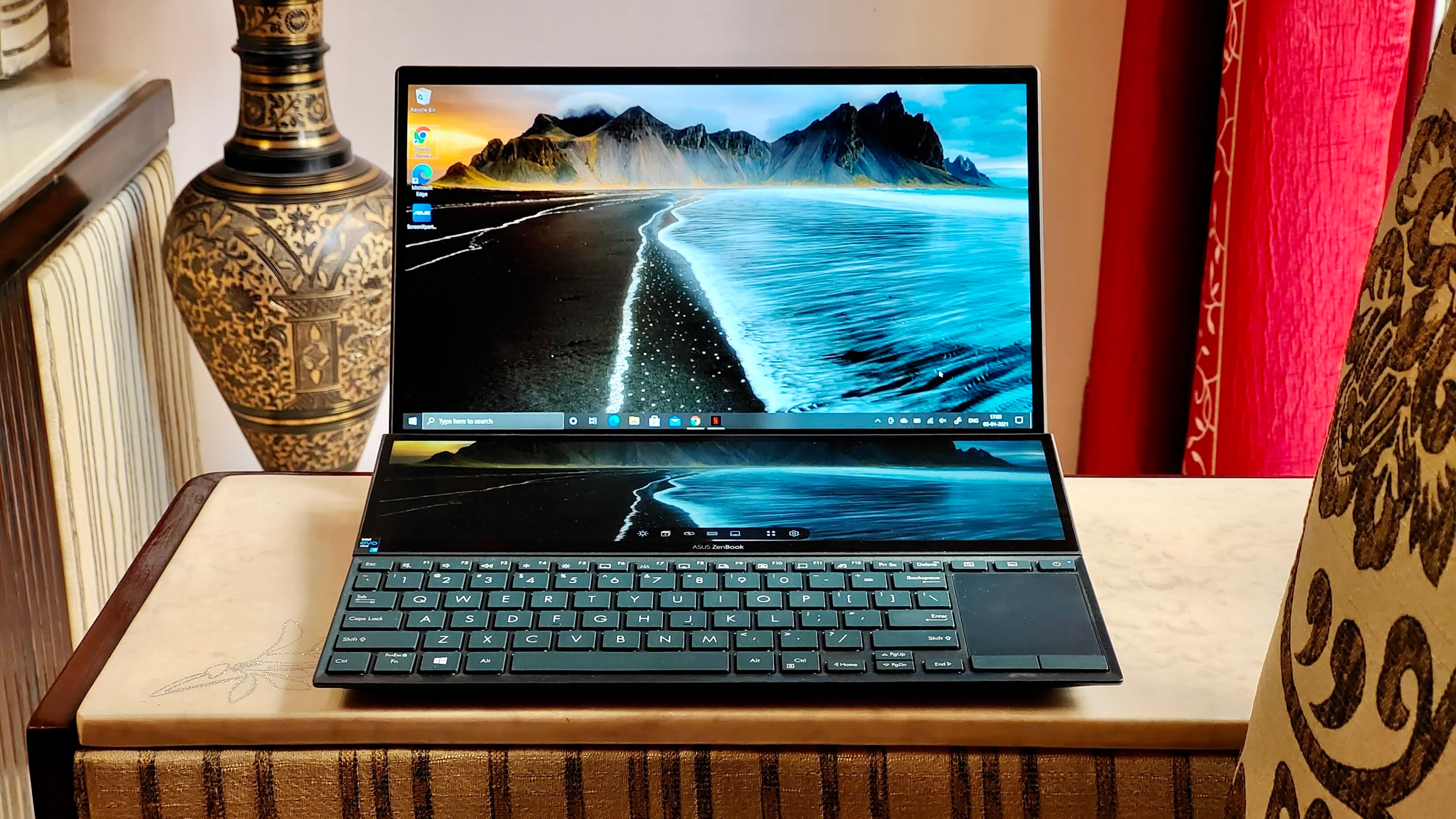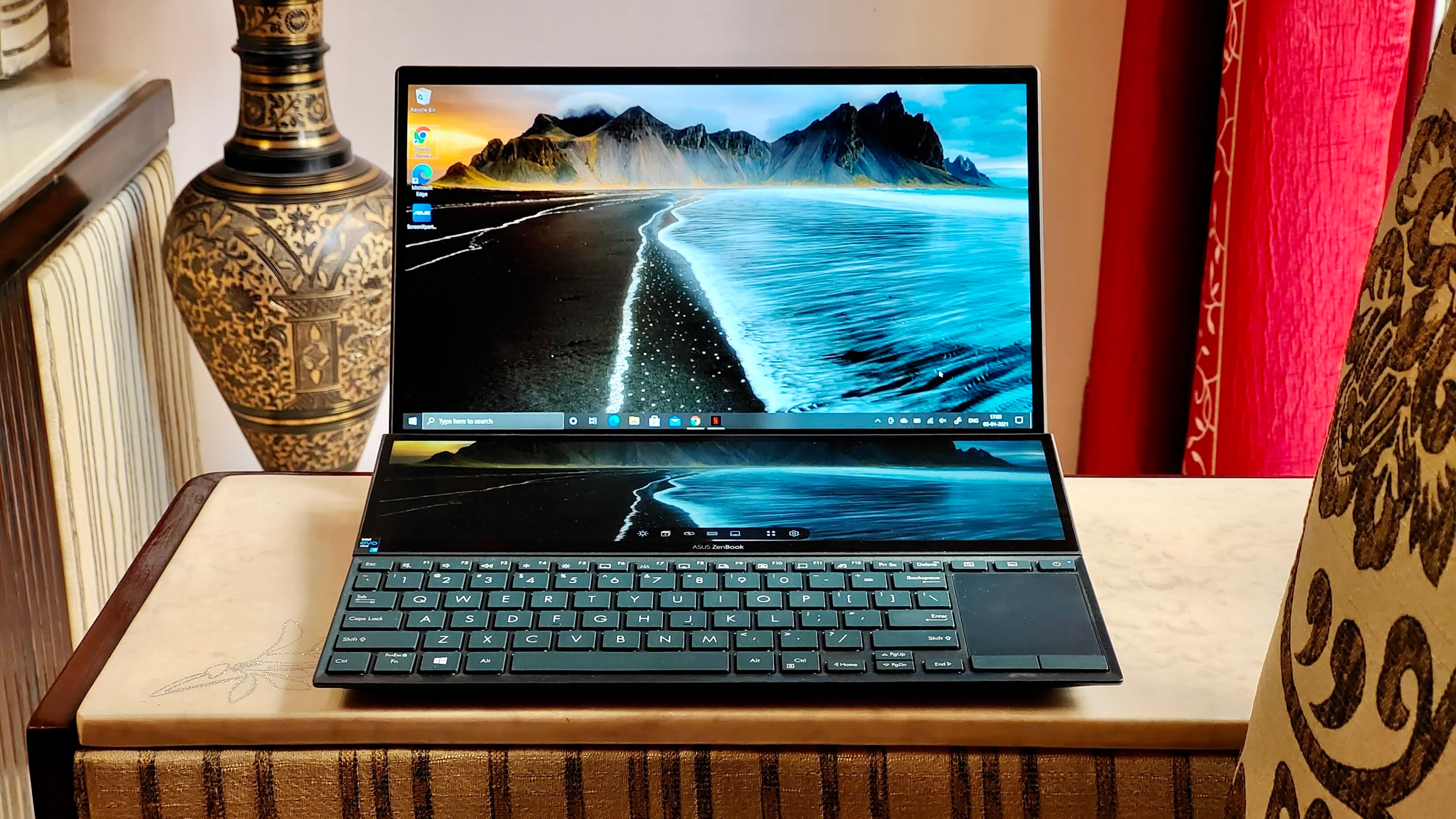 The thickness is just like any other laptop here and the weight is bearable (1.5kg to 1.6kg). Of course, it is on the heavier side considering it has an additional screen and more components inside powering it, along with other elements. However, carrying it around might not be as much of an issue.
Nonetheless, the device looks like a compact workstation. The dimensions are 32.40 x 22.20 x 1.69cm. But while many might think of it as a fragile product since it has a second screen and an exposed area under it with some complex mechanism working underneath all of this, it isn't actually. The device can resist regular usage at the least since it has US MIL-STD 810H military-grade standard certification. That's always a welcome addition.
The main screen here is a 14-inch IPS canvas that supports touch gestures along with FHD (1920x1080 pixels) resolution and a 16:9 aspect ratio with which creators are familiar. What adds to this is the anti-glare coating, which works well even if working outside. You also get above-average 400nits brightness levels and the most important factor - 100% sRGB coverage along with Pantone Validation, so creators and developers get the most accurate visuals. Lastly, you get stylus support as well for a more precise workflow.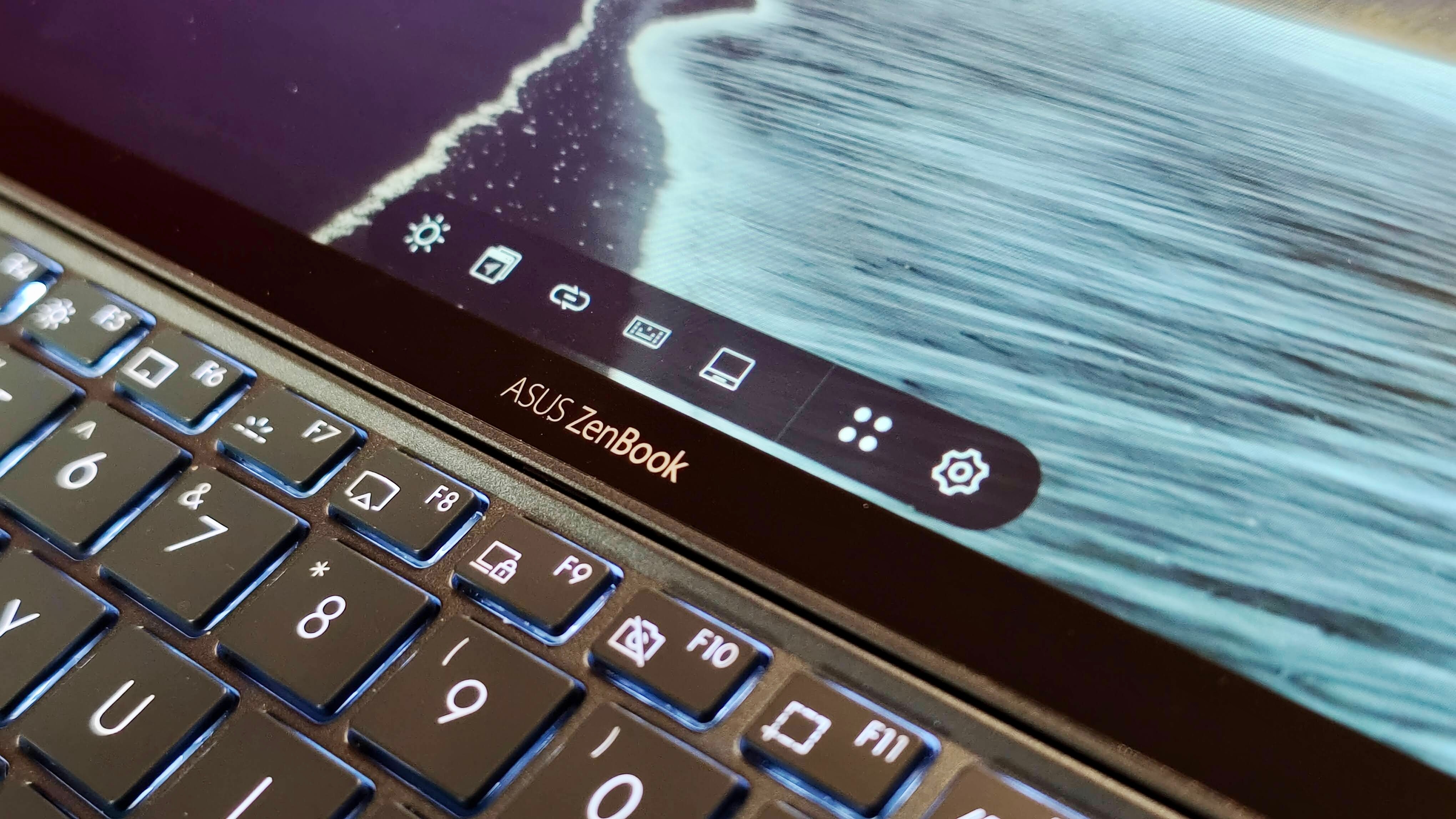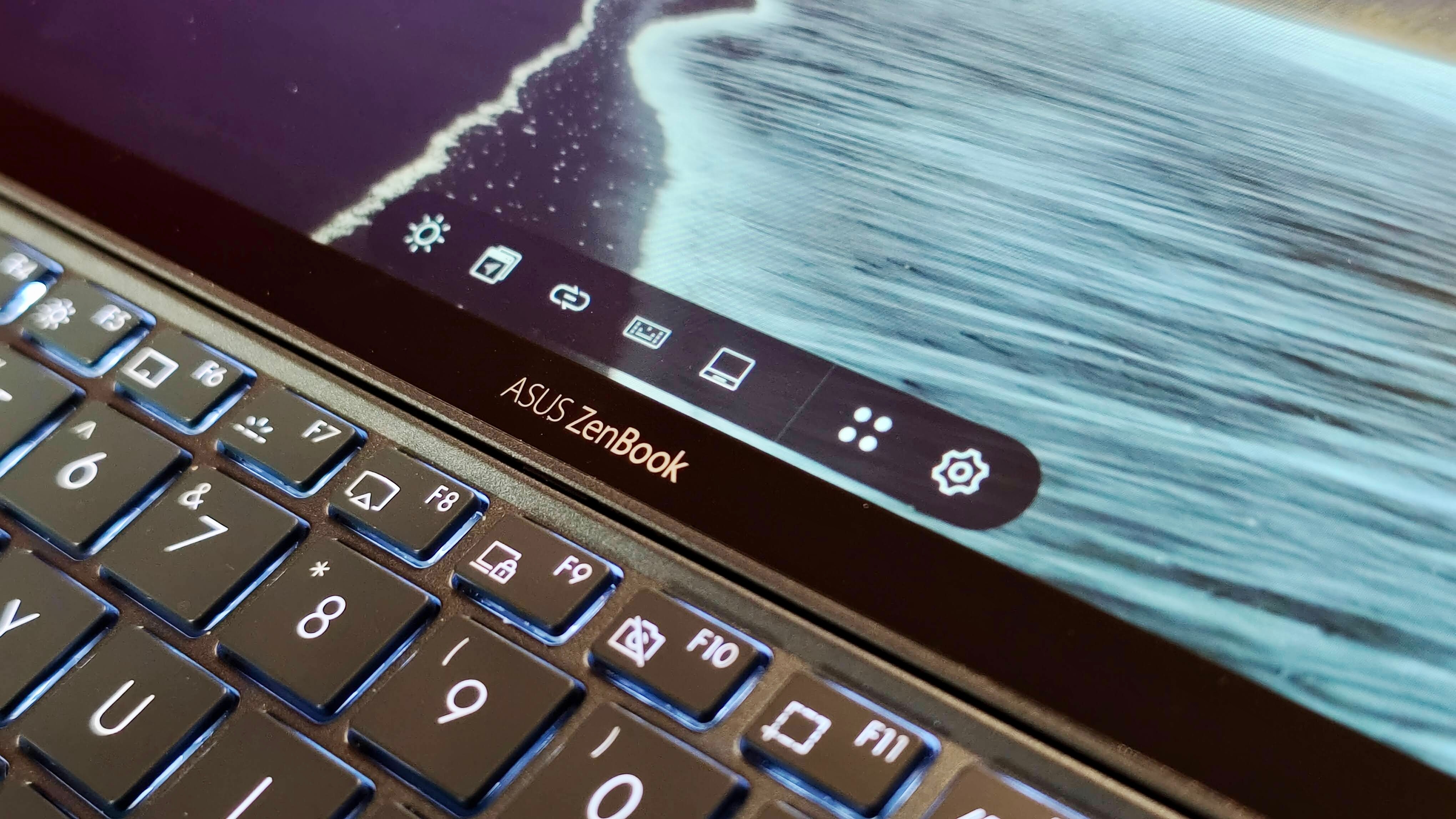 Asus has left nothing behind with the display panel here. Some might ask for a QHD resolution but like what we have been saying for years, having a QHD panel in 14-inch screen size will hardly make any visual difference and will add to the cost as well.
As for the secondary screen, aka ScreenPad+, the firm has made the 12.65-inch IPS screen better with 1920x515 pixels and support for the stylus. That's not all though. The ScreenPad+ does push multi-tasking to another level. You don't just get an extra screen to see at least four windows at once (main screen and three window support on the ScreenPad+) but also the option to swap windows with one button, giving easy access to lock the keyboard and access multi-windows screen.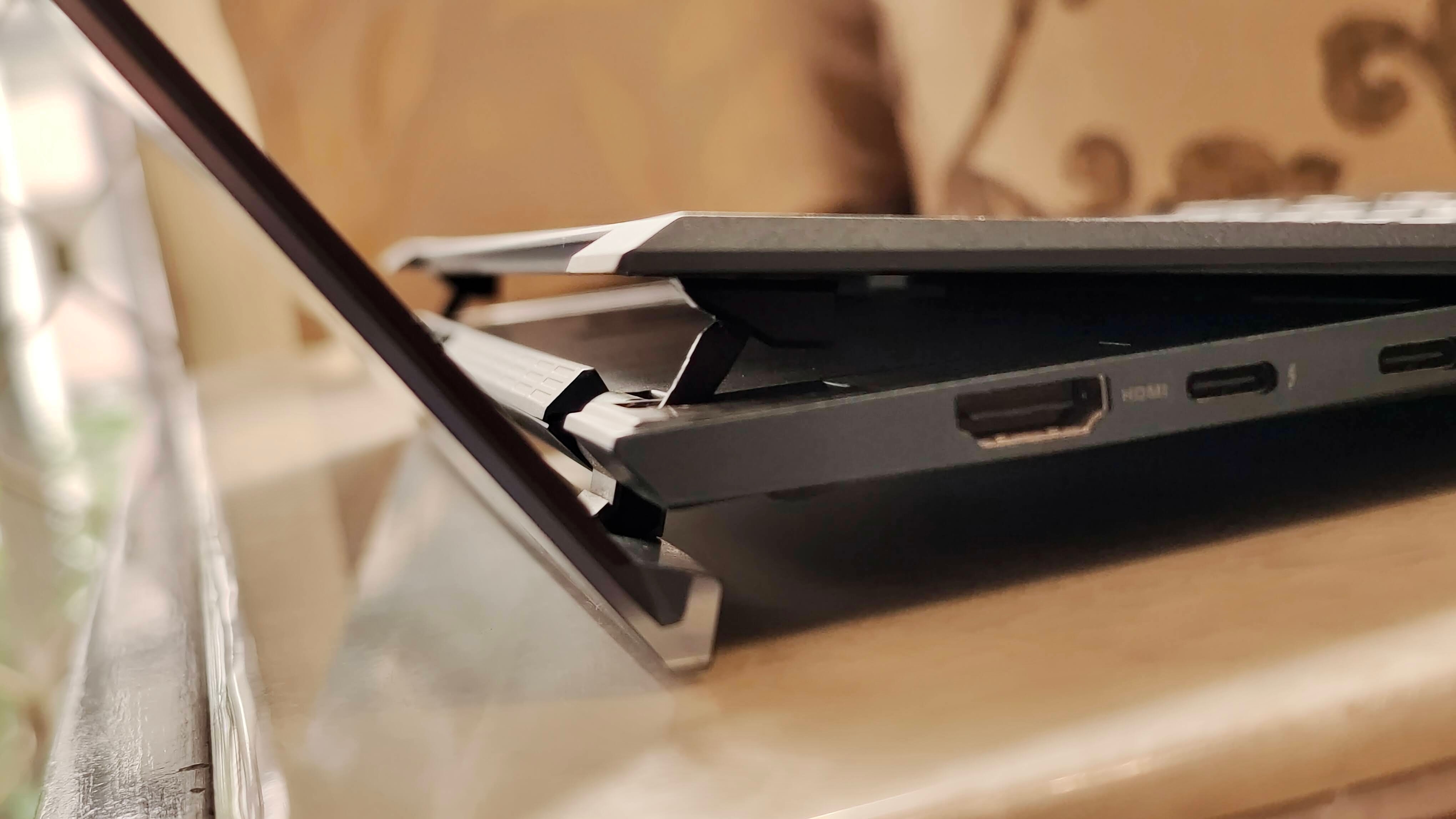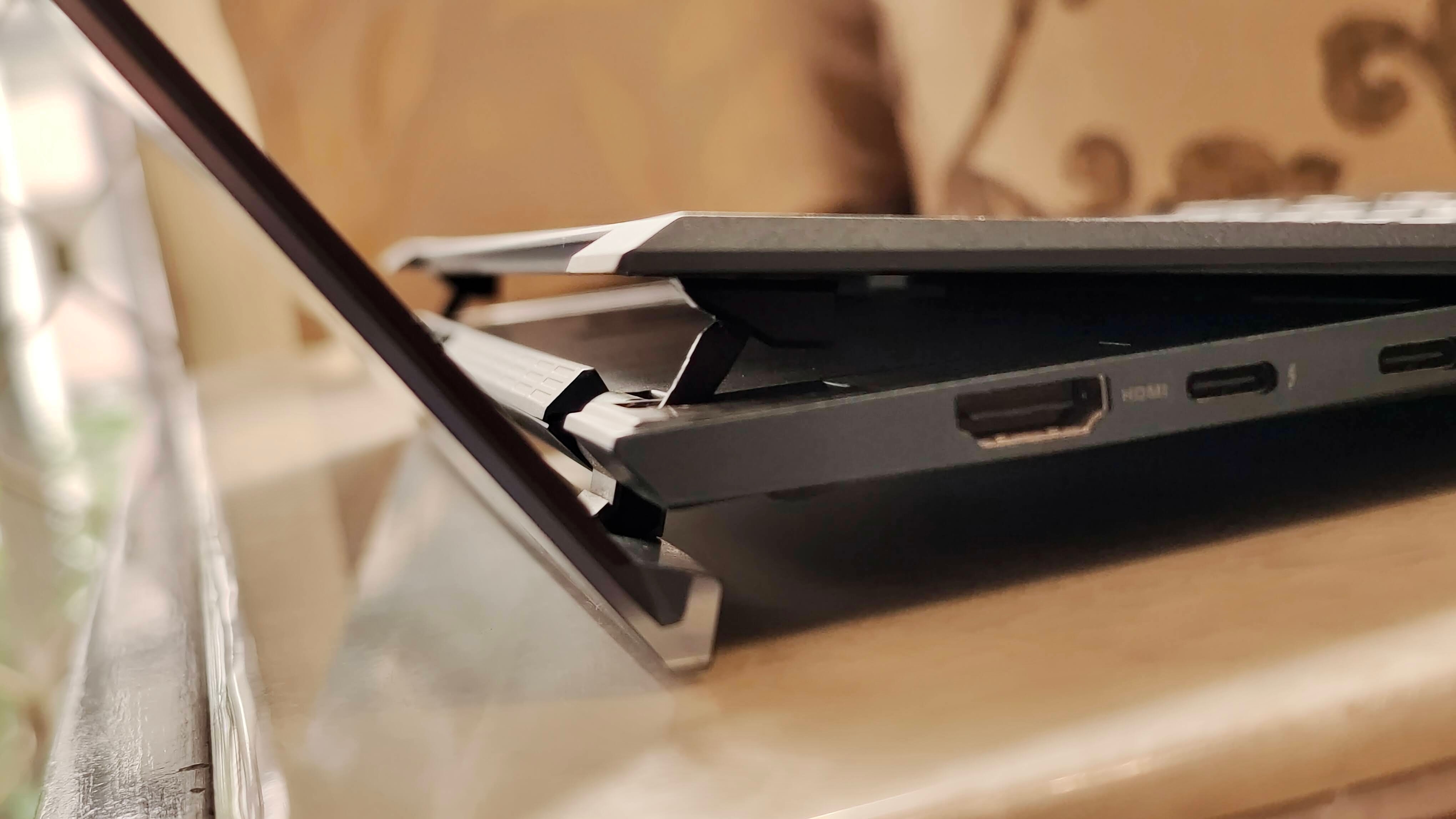 It also has its control panel that gives you one-touch access to apps from a list that can be customised and even let you use the entire ScreenPad+ as a touchpad in case you are not comfortable using the smaller-than-usual touchpad on the bottom right corner.
Performance
The unit we received was powered by 11th-gen Intel Core i7-1165G7 processor with 32GB LPDDR4X RAM and Intel Iris X graphics. And interestingly, you won't get this in India. What you will get a slightly less powerful model with 16GB RAM (or less). Needless to say, there are other SKUs as well including the one with Core i5 processor and NVIDIA GeForce MX450 (2GB GDDR6) GPU. You also get 1TB M.2 NVME PCIe 3.0 x 4 SSD. All this sounds really good on paper and in reality, too, is no less. You can have multiple heavy apps open besides video streaming and most importantly, running some demanding applications like Adobe Premiere Pro, Photoshop, DaVinci Resolve, and more.
These are definitely suited for creators and developers but one of the questions that may arise here is that if someone is indeed planning to go for heavy work and need good productivity with multiple screens, something with ZenBook Duo 14 UX482 provides, he/she can rather get a lower-priced Intel 11th-gen powered laptop with 16GB RAM and get two more monitors to connect with Thunderbolt or HDMI, all at a lesser price. While the ScreenPad+ in ZenBook is smaller, the only factor they get here is portability.
As for Screenpad+, you get a whole lot of features as we mentioned above. We did find several of them useful including the windows swap feature, the ability to launch apps quickly via the control center, and the mere fact that you have an extra screen to do the rest of your work while binge-watching Netflix. However, from a photo/video editor or a creator's point of view, this seems limited when it comes to ScreenPad's support with different applications. As per the firm, the new Control Panel app in ScreenXpert 2.0 and ScreenPad+ supports Adobe Premiere, After Effects, Photoshop and Lightroom Classic applications. The issue is that it has been the same for years now and no new major developer has come onboard. And this narrows down the customer base even more for Asus.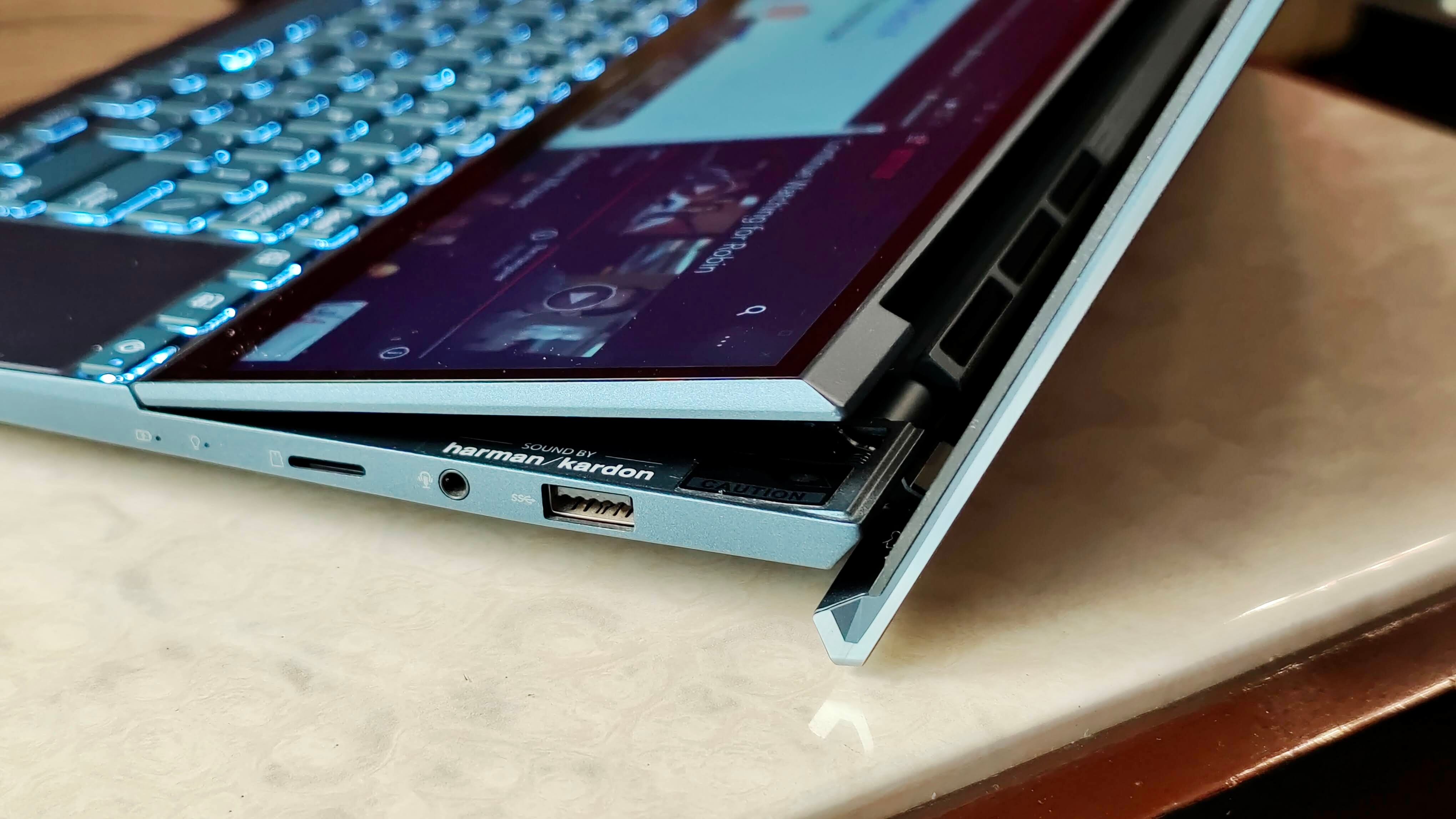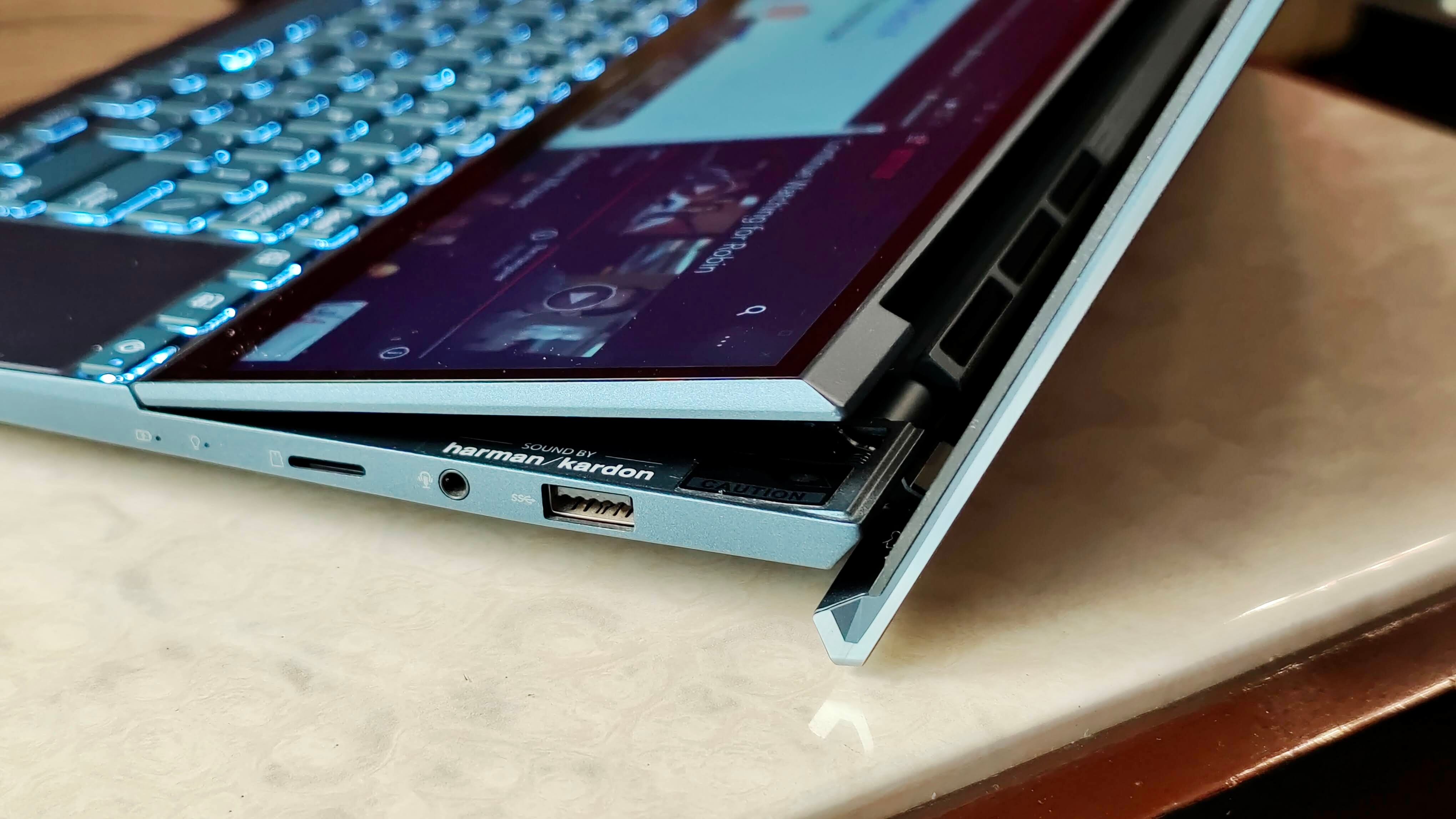 On the bright side, the keyboard performance was really good as the travel time of the keys was similar to what you get typically in laptops. Yes, due to the ScreenPad+ and the touchpad on the right side, the keyboard is a bit more cramped than usual but we didn't face any issue though. There's no palm rest but typing is easy since keys are closer and you don't have to exercise your fingers a lot. The audio gets a thumbs up too as the Harman Kardon tuned speakers sounded great and were loud due to the design that echoes and amplifies it.
But with two screens and enormous power coming from the chipset, the laptop is bound to give away heat. However, Asus has been doing a really good job when it comes to heat dissipation in its devices, and this time too, it has done well. The ZenBook Duo 14 UX482 has a new Active Aerodynamic System Plus that uses the company's tried and tested ErgoLift hinge mechanism and tilting ScreenPad Plus to increase the airflow by 49%. In addition, it has a dual-fan setup to keep the heat in check.
For us, this actually worked quite well as the ScreenPad+, screen or the keyboard were cool throughout the day. This is commendable, considering the airflow is from beneath the ScreenPad+ towards the main display. However, you can feel the heat when you touch the underside. Heating surely will impact the performance and may probably see it in the increase in time when rendering a 4K video, but the way Asus has tried controlling thermal performance might just be better than what rivals do right now.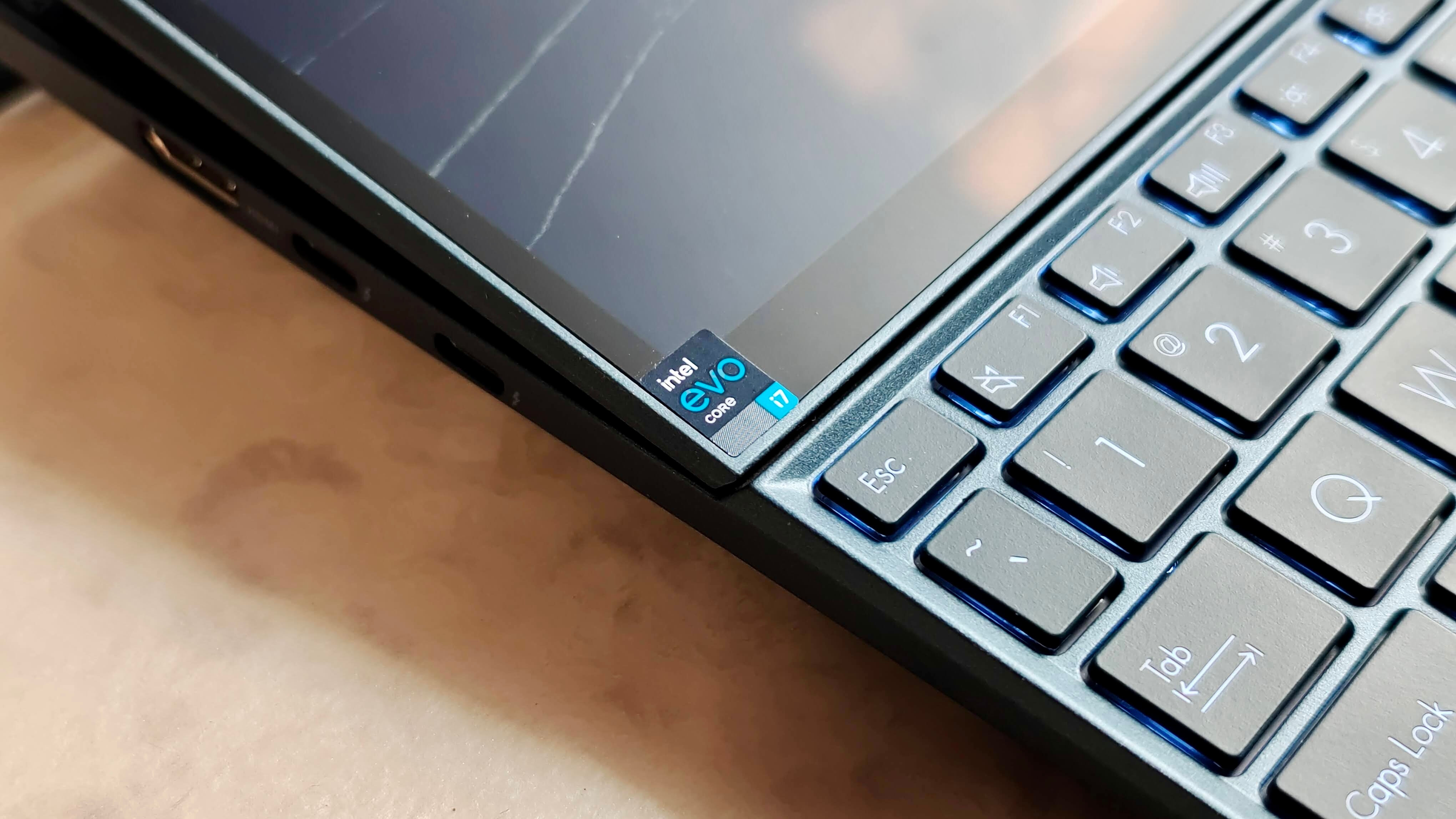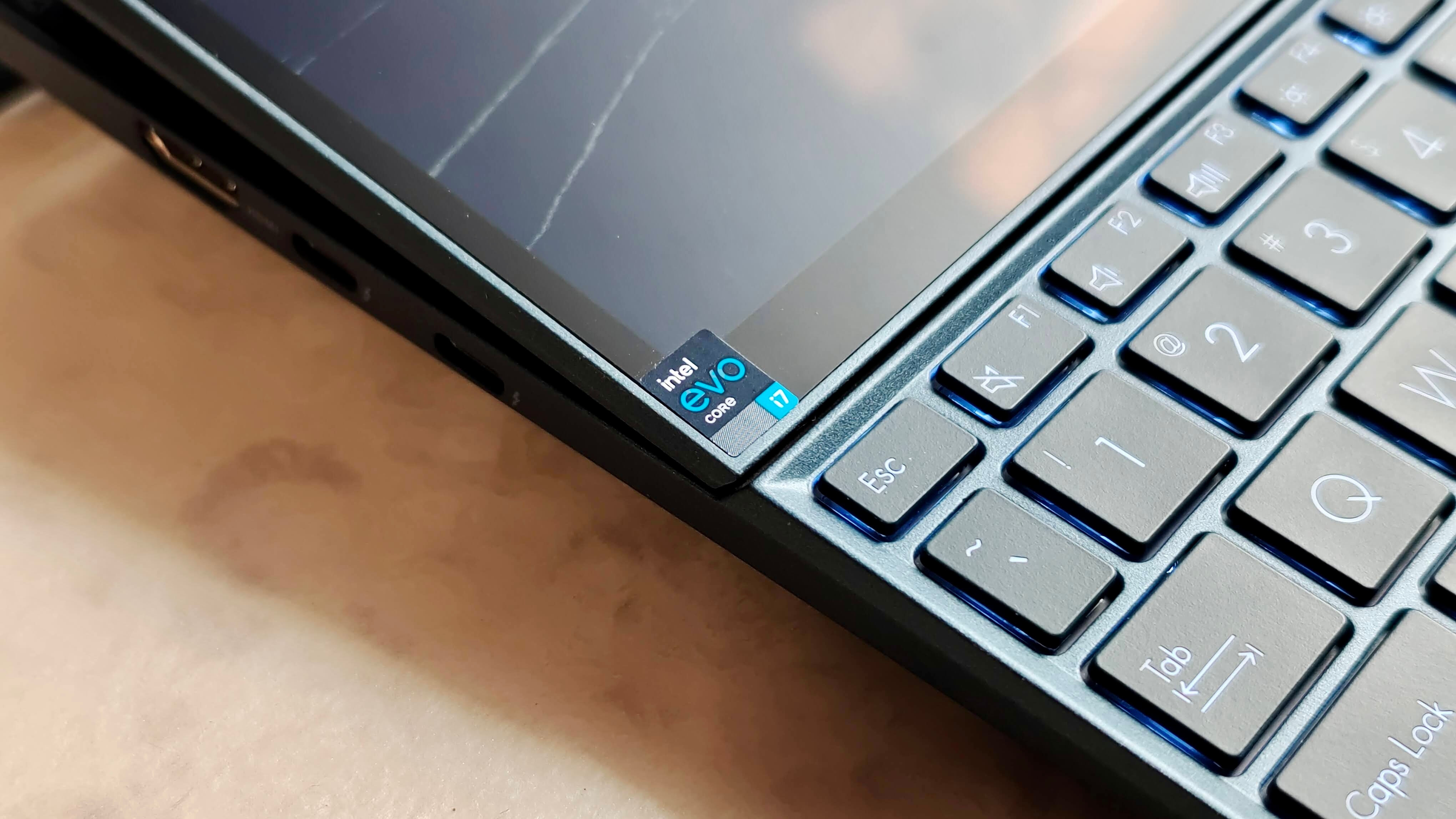 Finally, the battery performance. Like we said in the beginning, Asus is trying to target creators and editors who want to get some heavy work done, while on the go. And when the portability factor comes into play, so does the battery performance. Like any other high-end performance laptop, you can expect this one to drain the battery pretty fast. In theory, the ZenBook Duo has a 70Whr, 4-cell Li-ion battery, which is on the higher side. But in real-life usage, the laptop ran for 8+ hours while on average use with both the main screen and ScreenPad+. However, you may still have to carry a charger along if you want to work for over 4 hours with ZenBook.
Fortunately, the My Asus app does let you tweak the performance levels so the battery consumption is not a lot. You can even work by disabling the ScreenPad+ if you want to extend the battery life.
Verdict
Asus ZenBook Duo 14 UX482 is one seriously powerful laptop considering the audience it is aimed at. And one could feel the power while working on apps. Like we said before, Asus has done a pretty good job in refining the design and looks while stuffing more power on the inside. The thermal handling is on point and the ScreenPad+ features are more than what you may use. And all this while offering a fairly decent battery backup is definitely no joke here. But not all laptops are perfect and the ZenBook UX482 has its own share of drawbacks too.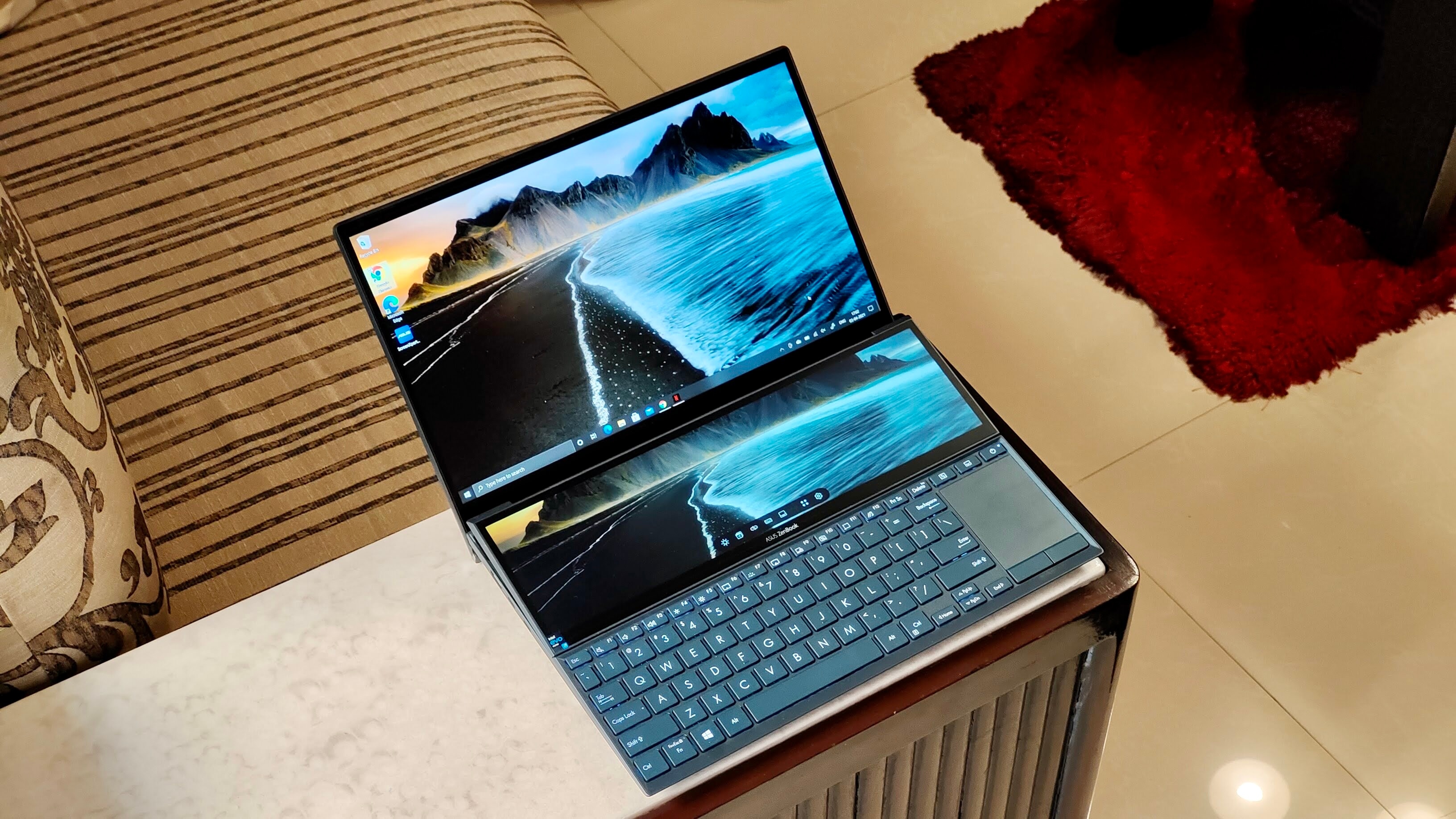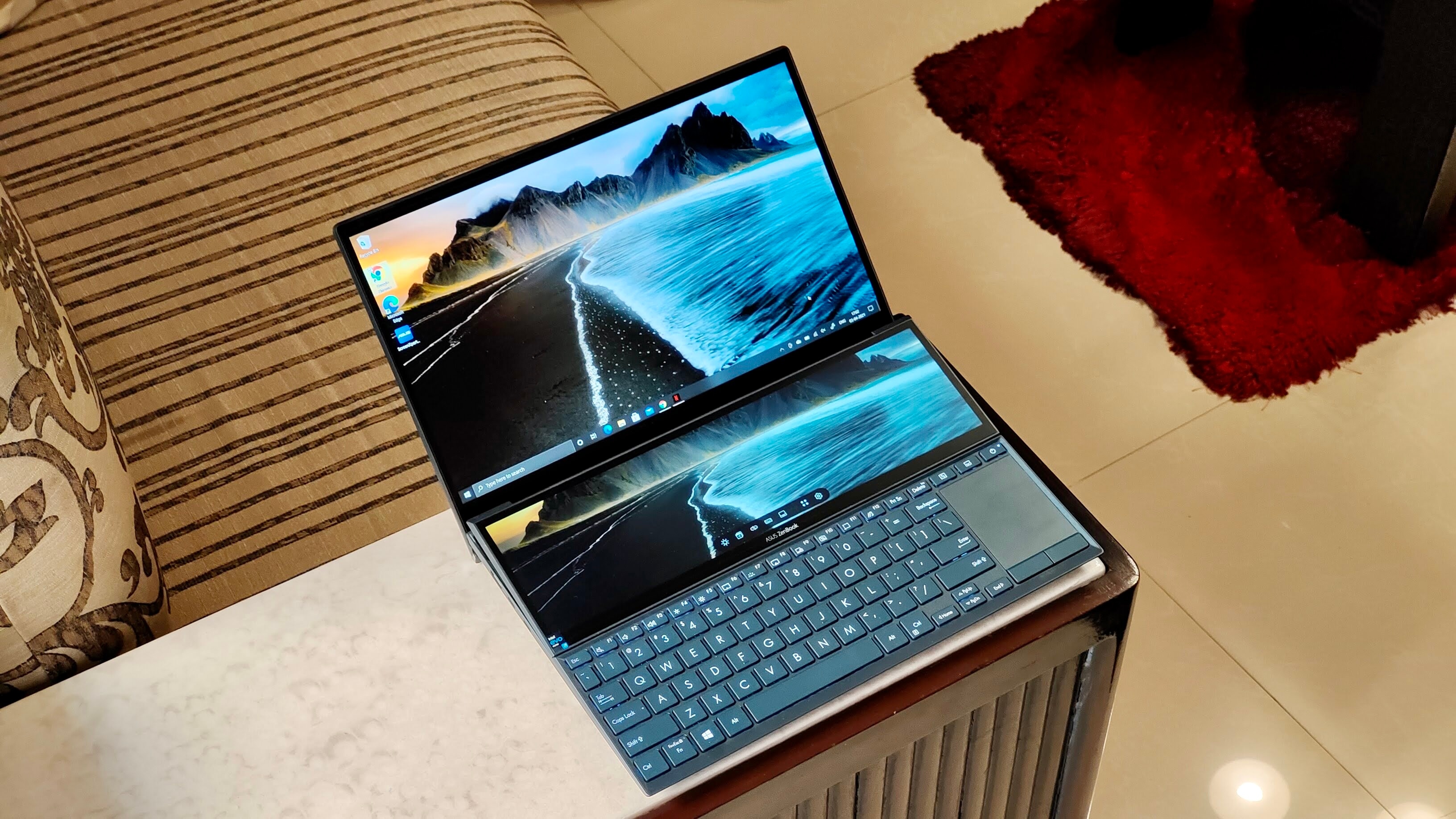 The device's keyboard is one area that is not the best. It's cramped and you might not get used to it as easily. What else might need a learning curve here is how the ScreenPad+ works and its capabilities. In addition, if Asus wants to target a slightly wider audience, getting more developers on board for the ScreenPad+ will be a good idea.
And like we mentioned above, if someone wants multi-screen productivity, it is probably easier to get a regular 11th-gen Intel-powered laptop with an extra monitor. The only plus points with ScreenPad are it brings the portability factor to ZenBook while having a second screen and since it is a touch panel, apps like Premiere Pro, Photoshop, and more are integrated better. The entire screen can also be used as a touchpad.
Follow HT Tech for the latest tech news and reviews , also keep up with us on Twitter, Facebook, and Instagram. For our latest videos, subscribe to our YouTube channel.
First Published Date:
15 Apr, 06:21 PM IST
71618490222935
NEXT ARTICLE BEGINS