All hail the MagSafe! iPhone 12 Pro pulled out of a canal with a magnetic fishing rod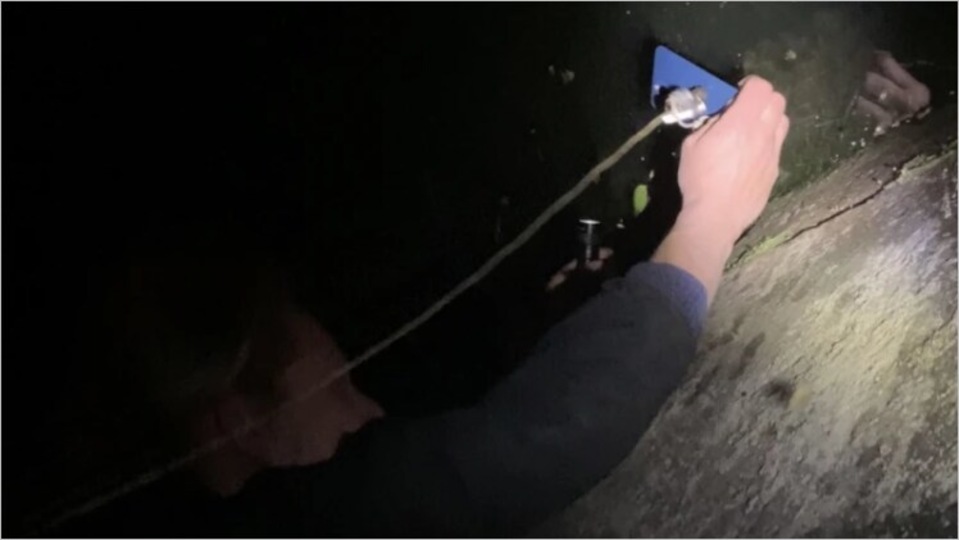 We've heard enough stories on iPhones surviving months underwater. This time around, a man figured out a way to rescue his iPhone 12 Pro from a canal using the MagSafe tech on the device.
We know already that iPhones can survive for months underwater. So another story about someone fishing out their iPhone from the bottom of the lake is no longer going to make us go - "Whoa!". However, a guy from Berlin managed to rescue his iPhone 12 Pro from a muddy canal with a magnet. And we are impressed.
This guy improvised a fishing line by attaching a strong magnet to it and managed to pull out the iPhone 12 from the canal. The magnet the end of the fishing line was able to "attract" the phone thanks to the MagSafe tech on the back. Apple's MagSafe tech is essentially a ring of strong magnets on the back of the iPhone that borders the wireless charging coil. This tech is available only on the iPhone 12 series for now. Designed to keep MagSafe-compatible accessories in place like wireless chargers, battery packs, and wallets, this tech helped the Berliner get the phone out of the muck.
Frederik Riedel, who is an app developer, took to Twitter to share this story. As Reidel tweeted, his friend dropped his iPhone 12 Pro into a three-foot-deep muddy canal. Initially, he started groping around in the mud trying to find the device without much luck. He did find a Nintendo Switch though, which is great (we don't know if the Switch is still working). However, these guys came up with an innovative solution.
They improvised a magnetic fishing rod by attaching a strong magnet at the end of it and then plunged it into the muddy waters to search for the submerged iPhone. The smartphone was stuck in the mud, but the "taut line created by the magnetic fishing rod" managed to attach itself to the iPhone strongly enough for them to successfully pull it out.
Also Read: Working iPhone 11 returned to owner nearly 6 months after it fell in a lake
Of course, the iPhone 12 Pro was still working and reportedly the battery was almost still full despite the device being in the mud for a while. But to be honest, this we were expecting given we've heard stories about iPhone's water resistance capabilities before. What's interesting this time around is the power of the MagSafe.