Some iPhone 12, iPhone 11 device colours are fading, particularly the red ones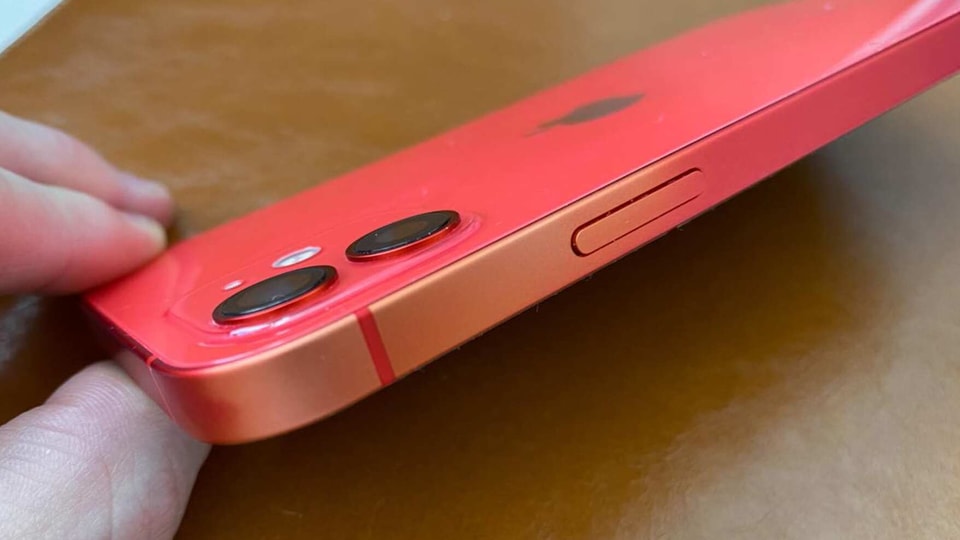 Some iPhone users have been sharing photos of their iPhones losing colour from the aluminum body. While the problem does not seem to be widespread, it's still rather strange.
There seems to be a problem with some Apple iPhones, particularly the PRODUCT(RED) ones. There have been reports about some iPhone 12 models losing colour from their aluminum chassis and it doesn't look good. According to a report in Svetapple.sk, which includes photos of a PRODUCT(RED) iPhone 12 model, some devices show noticeable fading in certain parts of the aluminum chassis.
Photos show the side of the iPhone 12 near the power button that's faded to an orange and there's a clear difference in colour in that area where it seems to have worn off.
Svetapple.sk writes that the iPhone 12 was being used with a transparent case so this colour fade could not have been the result of being worn out due to skin friction from the hand. However, it is not clear if the case could have caused that issue. And this is not the only instance, there have been reports of iPhone 11 and iPhone SE 2 users also reporting about their devices losing colour in areas.
Someone on the MacRumours forum who goes by the user name t101 shared images of an iPhone 11 that shows colour fade on the edges. The person posting also mentions that the phone was being used with a transparent case.
This colour fade seems to focus on the red iPhone devices according to most reports and seems to be less frequent on iPhone 11 models in other colours.
Some people on the MacRumours forum have speculated that this colour fade might be a result of UV exposure enabled by the clear case. However, if that was indeed the case, the issue would have been more widespread. There are also speculations about the fact that this colour leaching could have been the result of a chemical reaction between the case and the aluminum chassis, but there's no clarity there.
Reports of colour leaching on Apple smartphones are limited but it seems to be an issue that's been around for a while. There are reports about some iPhone XR models losing colour too.
Apple in all likelihood considers this colour fading to be a cosmetic issue and its is unlikely if there will be replacements on offer for something like this.