iPhone 13 Pro Max review: As good as it gets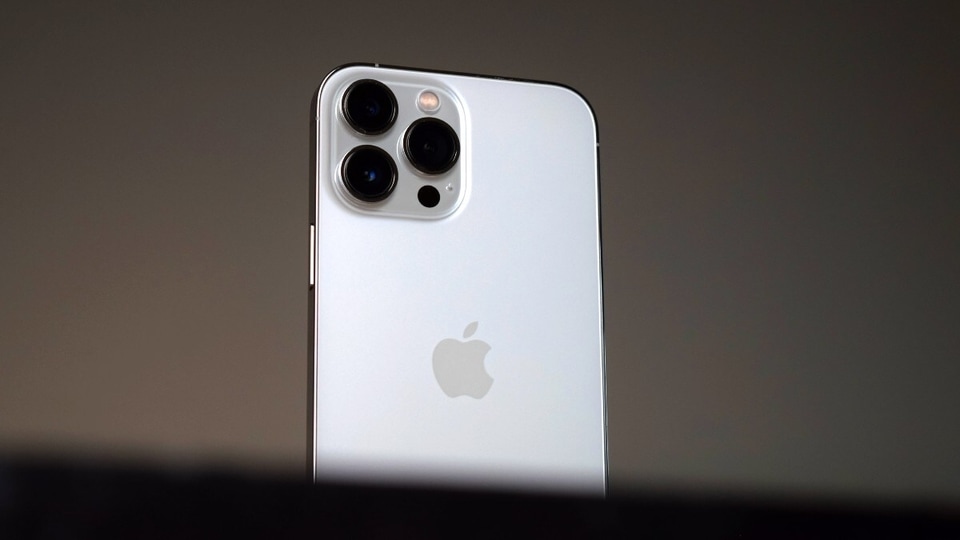 iPhone 13 Pro Max review: Bucket loads of money gets you bucket loads of a great phone! The iPhone 13 Pro Max is as good as a smartphone can be in 2021. Read to know how.
The Pro iPhone is where Apple's innovations happen. This year's iPhone 13 Mini has already proven itself as a dependable smartphone and with the Pro, things elevate to another level. The iPhone 13 Pro Max is the crème de la crème, one that Apple thinks what a smartphone should be today. And so do we.
From brand new cameras to a smoother display, this iPhone 13 Pro Max seems like a worthy "Promotion" over its predecessor. More so if you are getting the iPhone 13 Pro, which carries all the highlight upgrades packed in a humanly sized body. The Pro Max starts at ₹1,29,900 and the one I have has the PC-rivalling 512GB of storage, which costs ₹1,59,900.
That is a serious amount of money for a phone you will mostly use to scroll through Instagram, or pay your Uber driver. However, this is a serious amount of phone; one that rewards people who appreciate smartphones.
iPhone 13 Pro Max Design review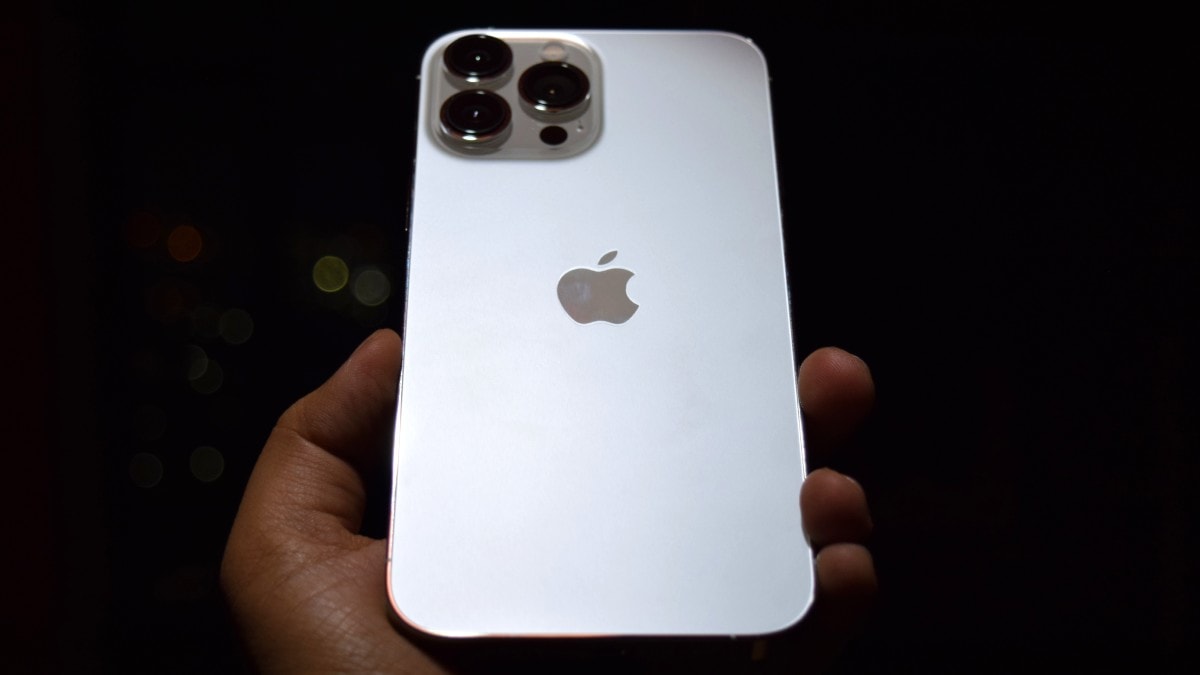 The core form factor of the iPhone 13 Pro Max is similar to regular iPhone 13, except that everything is bigger and shinier. No other phone commands attention as this one, especially if you have it in Silver like myself. The flat steel sides gleam light like a mirror and the matte white back compliments it. The bigger cameras fit the hugs the bigger dimensions of the Pro Max and with them having those blingy chrome rings, the iPhone 13 Pro Max is one fashion and social statement.
The smaller notch is a bigger relief to the eyes, although it lacks any functional benefit from iOS. And at 238 grams, you have some weight to carry around. Guys and gals, DO NOT slip this into your trouser pocket without a belt tightened up.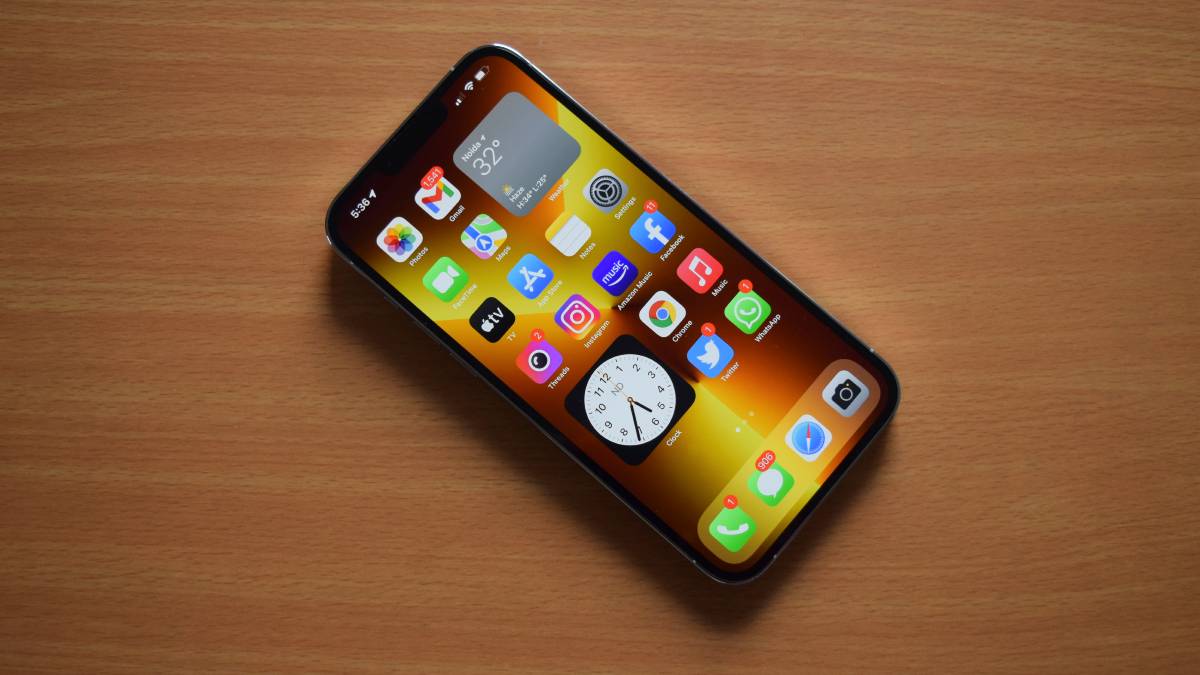 However, with all heavy steel and Ceramic Shield glass, the iPhone 13 Pro Max is the most exquisitely designed smartphone, one that feels built to last. Quite an equivalence of a Rolls Royce for phones!
iPhone 13 Pro Max Display review
More than just a stronger glass, Apple has given the iPhone 13 Pro Max's display lots of affection. The ProMotion feature from iPad Pro models is here, which means the screen has a refresh rate of 120Hz, similar to the countless Android phones. This is a variable refresh rate system and hence, it selects the adequate refresh rate based on the type of content. Therefore, every interaction looks and feels naturally smoother; I did not observe any screen tearing.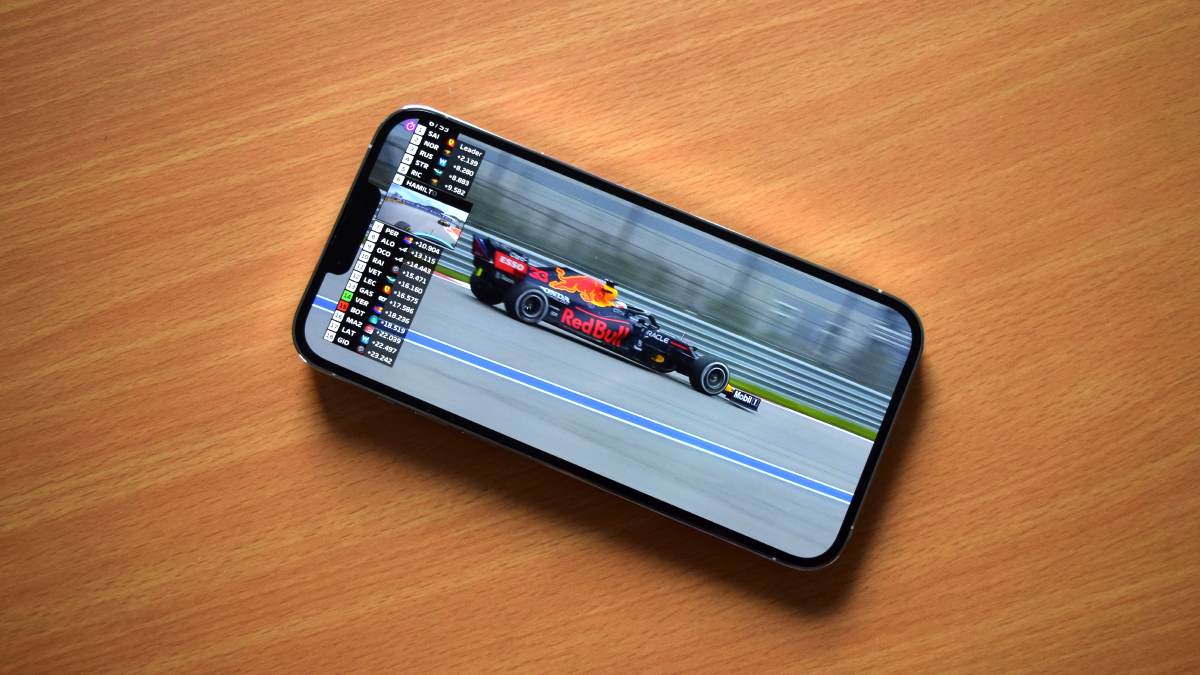 On the daily basis, iOS itself feels livelier and pleasant than on the iPhone 13 Mini. The picture quality is easily the best I have seen on a smartphone and it can be comfortable visible under the sun. The entire canvas of 6.7-inches is a joy to watch TV shows and consume social media but that smaller notch is still a big-enough notch; you do miss out on a sizeable chunk of content.
iPhone 13 Pro Max Performance review
With a more powerful version of the A15 Bionic chip at the helm, the iPhone 13 Pro Max is theoretically the fastest smartphone around. The five-core GPU demolishes its closest competition, which is last year's iPhone 12 Pro Max. In reality though, things seem normal for a normal person, like you and me.
Excluding the smoother animations, the iPhone 13 Pro Max can do all those activities just as good as the iPhone 13, iPhone 12, and even iPhone 11. iOS 15 is utterly optimised for this phone and hence, whether I was browsing hours of Instagram or catching up with friends on Call of Duty: Mobile, this iPhone does it without breaking a sweat. It does get warm around the edges and the camera after a while but it is never uncomfortable.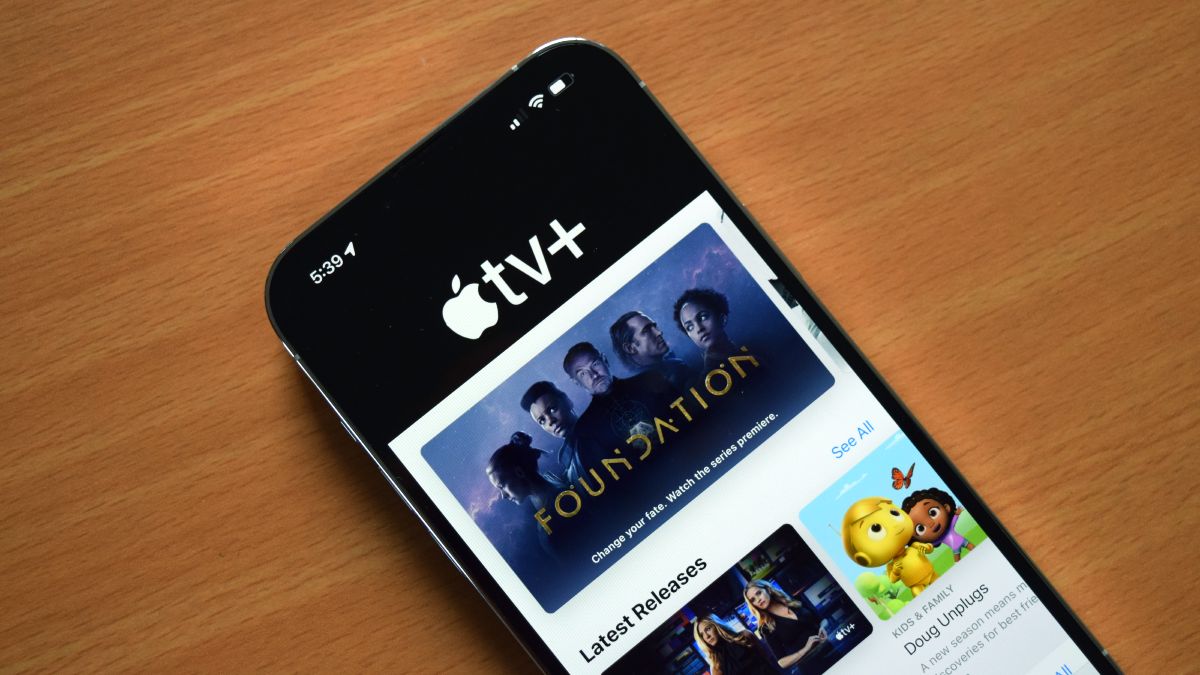 Sadly, not many games are taking advantage of the 120Hz refresh rate at the moment and hence, this iPhone isn't utilising its full potential while gaming. Still, if you play a lot of games, everything runs flawlessly at 60Hz; from Genshin Impact to F1 Mobile Racing and more. Compared to a Samsung Galaxy S21 Ultra, the Pro Max ends up mocking it with its effortless performance.
My only disappointment is with the same familiar OS. iOS 15 on an iPhone 13 Mini is no different than on a iPhone 13 Pro Max. I wish Apple had baked some exclusive features to make Pro users feel extra special; maybe more customisation options, or a unique theme, or more refined design. Currently, all the extra you get are 6 live wallpapers. Moreover, if you are coming from Android, iOS feels restrictive in many ways; there's a learning curve to get acquainted with.
Cellular performance on the iPhone 13 Pro Max is as good as it gets with any high-end phone. I never witness loss of signals or call drops on the Jio network. Call quality itself is loud and clear, with my callers never complaining of noise while outdoors. There's support for 5G networks too but India is still sleeping on 4G LTE networks.
iPhone 13 Pro Max Cameras review
This is the crucial aspect for the Pro iPhone buyers and Apple has enough newbies to keep them interested. The 12MP main, 12MP ultra-wide, and 12MP telephoto cameras on the rear have got new and larger Sony sensors. I am not going to reiterate Apple's marketing stuff here; you can read that from their website. What I will say happily is that the iPhone 13 Pro Max has one of the best cameras on a phone now, if not the best.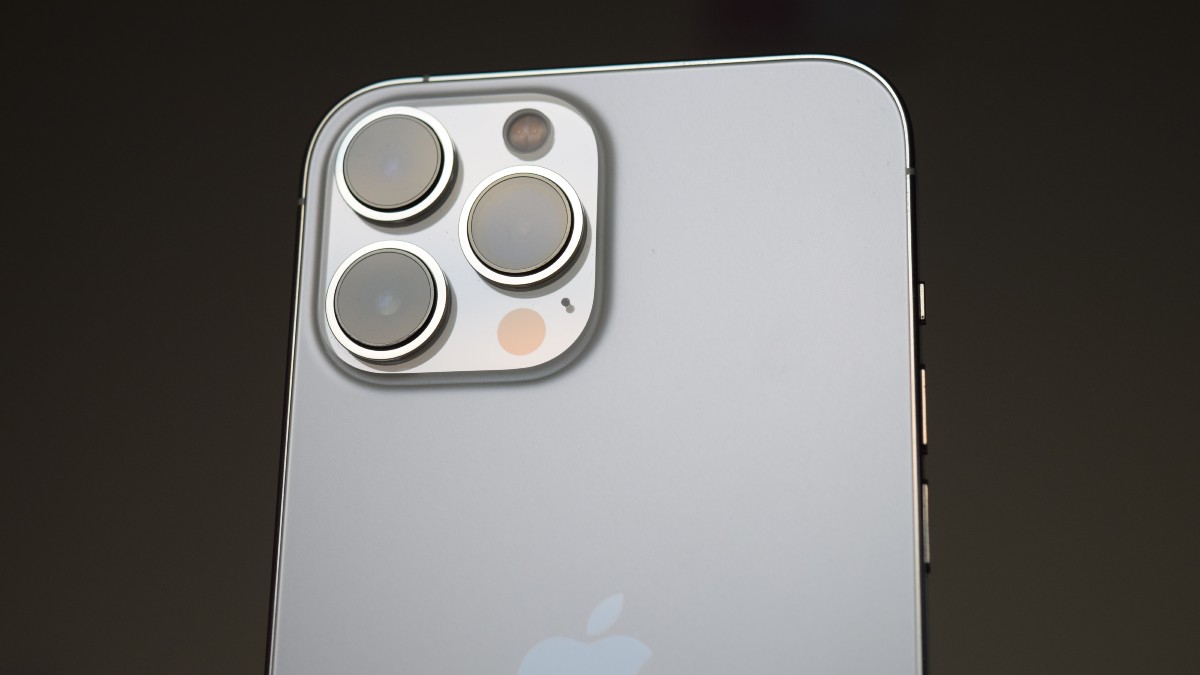 The main wide camera in daylight picks up natural colour tones and great exposure management. The photos end up looking brighter and more vibrant than the iPhone 13 Mini's camera. It still underexposes in some situations against the light but you have Photographic Styles for help; I was able to brighten up the dull areas and even amp up the colours to my personal preference.
The same holds true for the ultra-wide and telephoto cameras, with great colour consistency and no noticeable loss in sharpness. The ultra-wide can take macro photos now with no discernable change in image quality.
It is at night where these cameras differ. The main camera is still the best one to stick to, as it maintains the dynamic range with natural looking colours, good exposures, adequate details, and efficient noise suppression. The same cannot be said for the other two cameras, as they both lose colour consistency with the main camera and throw up grains. Even long exposures in these cameras cannot save the day.
The telephoto camera performs nicely as long as you do not go beyond 7x magnification. At 3X zoom, this is the best zoom camera I have seen so far. The ultrawide camera struggles with brighter exposures
The same kind of performance translates to videos but anything you shoot out of this phone looks awesome. Whether on 4K 60 fps or 1080p 30 fps, this iPhone's video processing is unrivalled, with great dynamic, amazing exposure performance, and unmatched clarity, even at night. If you are a professional videographer, these cameras won't disappoint. Cinematic mode is fun to play with but is essentially a gimmick; maybe Insta Reels users will get a hang of this.
You will like the selfies too. Photos out of the 12MP front camera are exceptional quality in daylight but the smaller sensor lacks details you get on a Samsung S21 Ultra. I also noticed overexposed faces under bright lighting and lots of grains as well as soft details in low light. Cinematic mode is present on this one too although the quality has room for improvement.
iPhone 13 Pro Max Battery review
All the iPhone 13 models have got bigger batteries and the Pro Max gains 18 percent extra capacity. With the combo of a more efficient A15 chip, an efficient display and the bigger battery, the iPhone 13 Pro Max is a proper 2-day phone. As long as you are not playing games, it is difficult to kill this phone before a day, with more juice left to make it to evening. I recorded an average of 10.5 hours of screen on time on regular office days with a mix of Wi-Fi and LTE.
With such a long battery life, the slow 20W charging is a lesser concern. It takes almost 1.5 hours to fill up the battery and if you put it on the MagSafe, it is going to sit longer (and get hotter). I recommend sticking to the wired charger for faster and more efficient charging. And buy the 20W Apple charging adapter only, do not risk damaging the battery with third-party non-MFi compliant chargers to get that rumoured 27W speed.
Verdict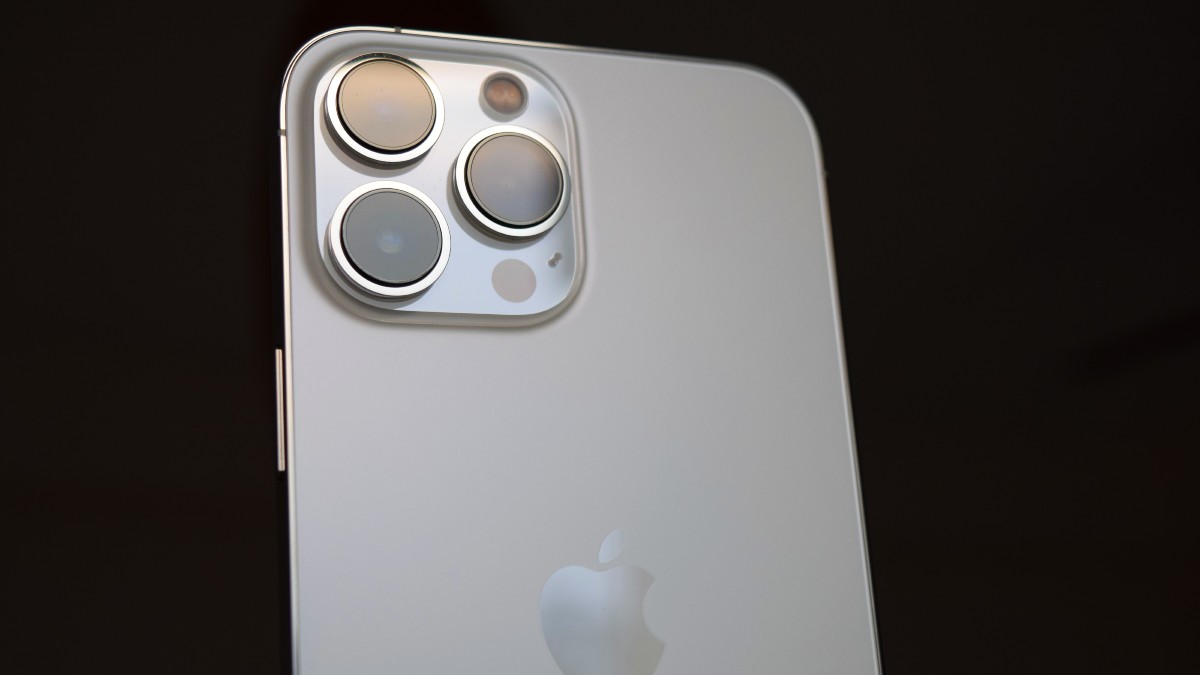 With cameras to beat entry-level DSLR systems, a battery to outlast most busy schedules, and a display to love, there is nothing like the iPhone 13 Pro Max right now. It feels genuinely nice to use and when paired with Apple's brilliantly designed ecosystem of watches, earphones, laptops and tablets, it is easy to justify that exorbitant price tag. Professionals from the field of photography, vlogging, movie making, and media are going to adore it; the rest may either like its blingy "big phone" appeal or settle for the regular iPhone 13.
For similar prices, Samsung has the Galaxy S21 Ultra and Galaxy Z Fold 3 as alternatives to consider. The iPhone 13 Pro Max does not fold and support a stylus, thereby lacking the heroic innovations that the competition offers. The big display notch, and lack of a USB-C port as well as a periscope zoom camera can further limit the appeal for buyers without a bias to ecosystems.
But this is an iPhone and it is guaranteed to last the way it came out, for years to come. And it does an exceptional job of being a lovely smartphone first; an experimental technological marvel is lesser priority. That's what tips the scales in its favour of being the best of its kind this year.
Pros
Superb display
Great cameras
Solid battery life
Specifications
Display

6.7-inches OLED display with 120Hz refresh rate

Chipset

Apple A15 Bionic with 5-core GPU

Cameras

12MP main +12MP ultrawide +12MP telephoto 3X zoom

OS

iOS 15